Civic buildings are often beautiful architecture in plain sight. Their uniformity — many rendered in classical styles — often finds them less appreciated than other forms of urban architecture.
In a city like New York, skyscrapers, hotels and brownstones are more likely to get the attention of camera-wielding tourists over courthouses. After all, doesn't every town have a courthouse?
But in Robert Pigott's engrossing New York's Legal Landmarks, an extraordinary world of New York's civic architecture, past and present, comes alive. He focuses specifically on structures pertaining to legal work — courthouses, law schools, law firms, even jails — in a surprising array of architectural forms.
Not every courthouse has Roman columns or cavernous atriums. In New York City, you can find legal buildings in art deco, brutalist and post-modernist styles. In many cases, they fit so well into a city block that you're hardly aware of their existence.
Here are five of my favorite details from the book which is currently available in bookstores.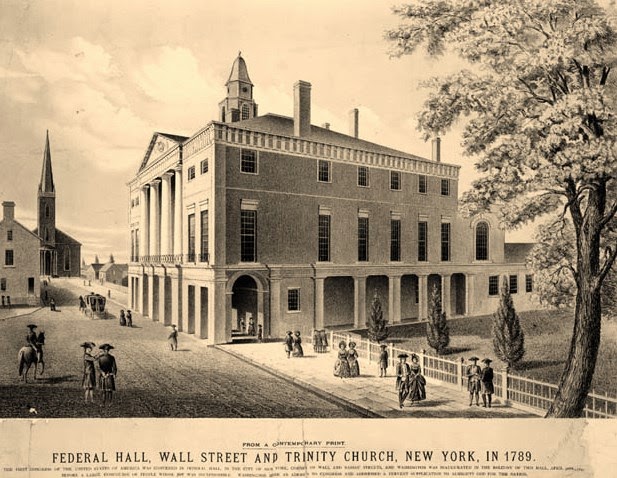 Old City Hall
We know the building better today as Federal Hall, the place where the first Constitutional Congress first met in 1789. (The original building was demolished in the early 19th century replaced with this one in 1842.) But the structure was actually New York's City Hall as well, serving a variety of purposes — it was a very crowded building — until the current City Hall was finally opened in 1812.
From Pigott's book: "In 1800, four years before their fatal encounter, Alexander Hamilton and Aaron Burr actually served as part of the same defense team in a sensational murder trial held in Old City Hall. When his fiancé was found dead at the bottom of a well, Levi Weeks, a young carpenter, was charge with the murder. After a three-day trial in which 55 witnesses were called, Hamilton, burr and a third lawyer, Brockholst Livingston, secured Week's acquittal, having succeeded in casting suspicion on another resident of the boardinghouse where Weeks lived."
U.S. Realty Building
Linked to the Trinity Building with a tiny sky bridge, the U.S. Realty Building is a pre-zoning law skyscraper that casts a dark shadow over little Thames Street. For most of the 20th century it was the home of the Lawyer's Club, a social club for the city's most successful attorneys.
"In 1918, Thomas Masaryk was speaking at the Lawyer's Club when he received a cable informing him that he had been elected president of the newly-created sate of Czechoslovakia."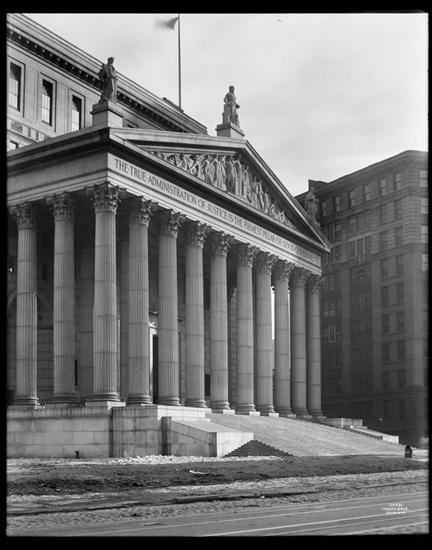 New York County Courthouse
Probably the most recognizable of New York's civic architecture, the courthouse was built to replace the extravagant Tweed Courthouse. It used to be known not only for its legal decisions, but for its cuisine!
"In its early years, the Justices lunched in a dining room on the seventh floor on meals prepared in a large on-site kitchen by chefs on the courthouse staff."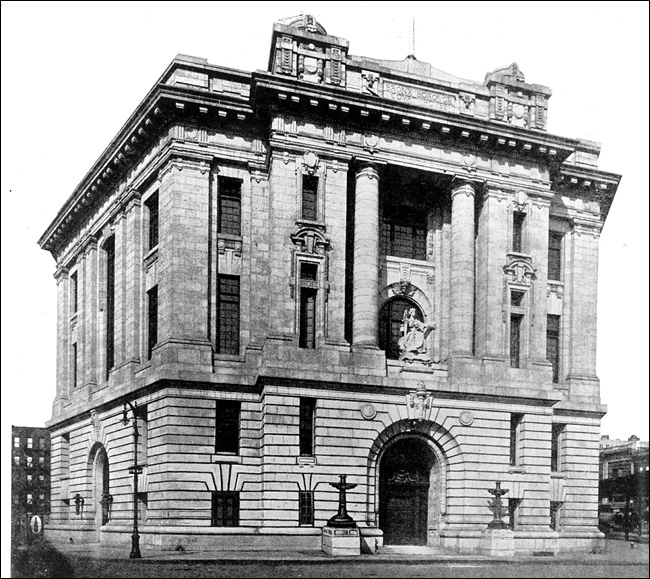 The original Bronx Borough Courthouse
The Bronx has some truly dazzling civic architecture, but not all of it is employed in the services of the city today. This 1915 courthouse, now a New York City landmark, was abandoned in 1977.
"[B]y 1988 it had lain vacant for several years and was described by architectural historian Christopher Gray as a 'large pigeon coop'. In 1998, the City of New York rejected a bit by comment group Nos Quedamos to acquire the building. Instead it was sold at public auction to a private developer, who continues to seek a suitable use for the structure."
The book also features a few notable addresses including….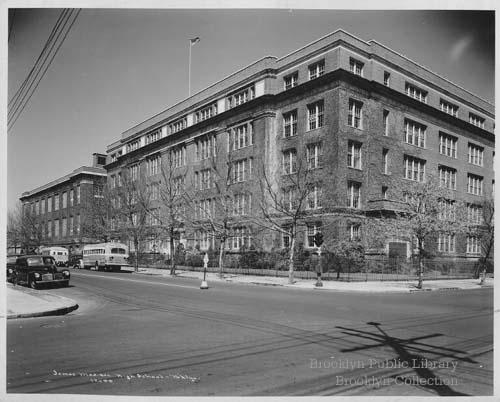 James Madison High School, Brooklyn
According to Pigott, "[f]rom the high school still located at this address, a future Supreme Court Justice graduated in 1950. Born Ruth Joan Bader in 1933, Justice Ruth Bader Ginsburg was raised in the Flatbush section of Brooklyn."
New York's Legal Landmarks
A Guide to Legal Edifices, Institutions, Lore, History and Curiosities on the City's Streets
By Robert Pigott
Attorney Street Editions