Seventy-five years ago, in 1942, Parks Commissioner Robert Moses convinced Mayor Fiorello La Guardia to move his family from their home in East Harlem (Fifth Avenue and 109th Street) to an old mansion in Carl Schurz Park. It was the former home to merchant Archibald Gracie, built in 1799, to look out at the ships of the East River and the turbulent waters of Hell Gate.
Below: Gracie Mansion in 1945. Needless to say, that chainlink fence has been replaced!
Gracie Mansion is known as 'the little White House'. In truth, it's yellow now, not white, but it was indeed small and perhaps a bit unsuited for its expanded new purposes. In 1966, thanks to Susan Wagner (Mayor Robert Wagner's wife), the house was suitably enlarged with a ballroom and two reception rooms. It's largely because of her and subsequent custodians that the mansion has now struck a perfect balance — an historical home that can vividly represent the City of New York and still comfortably keep a family.
Only one mayor has excused himself from his tradition — Michael Bloomberg — who turned the residence into a house museum, opening up Gracie Mansion to tours and even public events. After all, Bloomberg has a little change in his pocket, shall we say, and his actual home on East 79th Street was close by.
But Mayor Bill De Blasio has chosen to adhere to tradition and move his family into Gracie Mansion. In honor of that revived tradition, Gracie Mansion Conservancy is presenting a series of art installations in the house, celebrating its unique place in American history.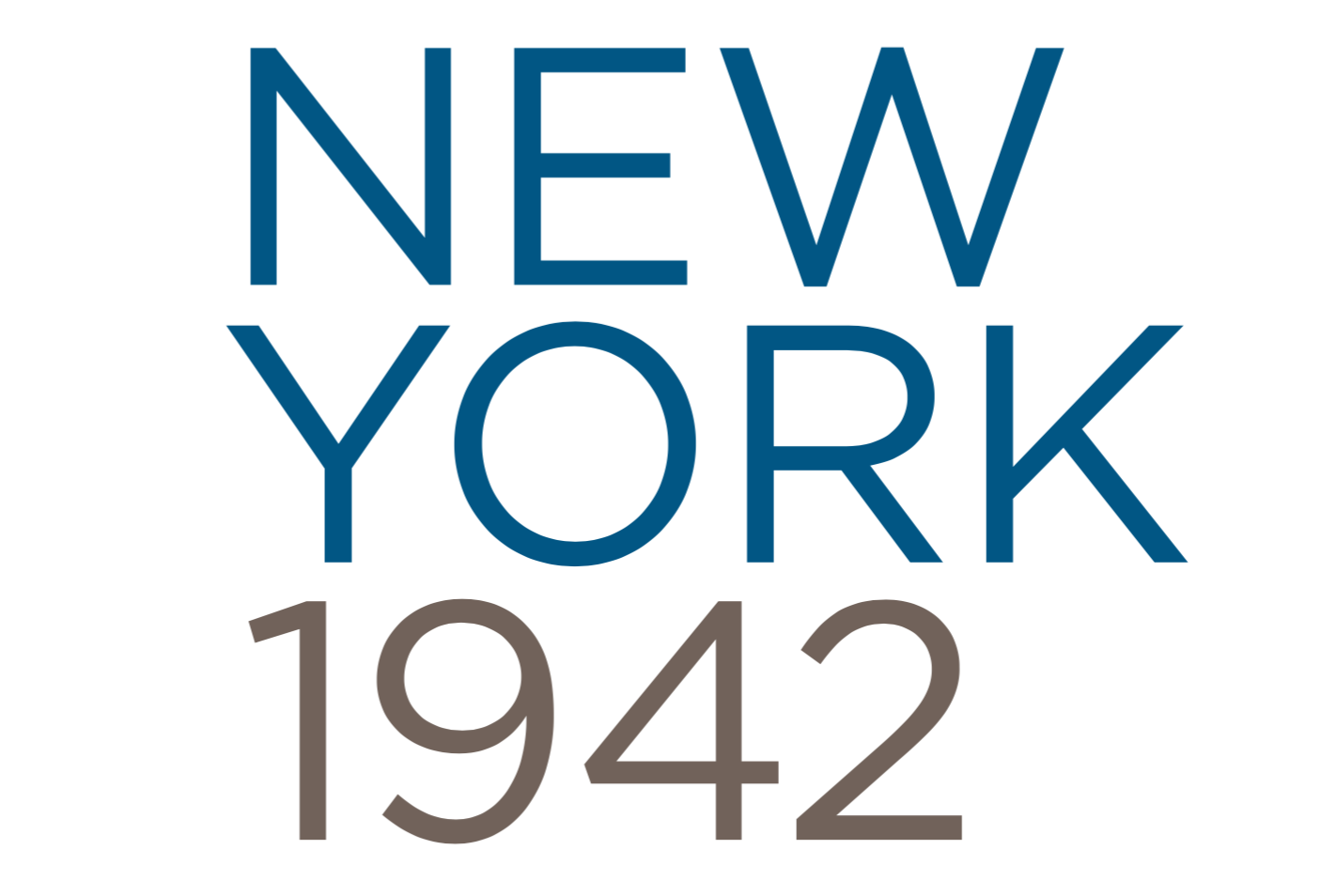 The latest installation New York 1942 presents a wide range of artifacts (59 in all) reflecting life in the city during World War II, a time-warping decor quietly expressing the house's many historical layers. (An exhibition last year displayed relics from 1799, the year Gracie completed his mansion.)
In the entranceway, you're met with prints of Norman Rockwell's striking Four Freedoms, illustrating the accompanying freedoms of speech, worship, want and fear as outlined in President Franklin Delano Roosevelt's now-iconic 1941 speech. They seem perfectly at home here and they should consider permanently installing a set here.
Throughout the house are paintings and photographs of every day life from the 1940s —  Gordon Parks photographs, landmarks in watercolors and paints, pictures of skyscrapers and housing projects alike. An old early '40s television sits in one room; in the next, a modern widescreen presents a jazz band playing Dizzy Gillespie's "A Night In Tunisia." Perhaps the most delectable artifact is its smallest — a little baseball, signed by the World Champion 1941 New York Yankees.
New York 1942 is curated with a modern eye, bringing out the diverse life of the city in the 40s, a perspective that some might have overlooked then. In particular, don't overlook the somewhat strange Contoured Playground by Isamu Noguchi, a model for a children's playground the artist wanted to build when he arrived at an Arizona internment camp in May 1942.
Gracie Mansion had an open house this past Sunday, presenting the installation to hundreds of visitors.   You can check out the installation yourself by booking a free tour to the historic home.  Just visit their website to directly book a spot on the next tour — Tuesdays only for the general public, select Wednesdays for schools — or call 212-676-3060.
I couldn't take any pictures of the installation inside but I did snag a few from the front lawn!