Forty years ago today, New York City was plunged into darkness. The city has certainly seen longer blackouts in its history but none as violent or as deadly in its effects than the Blackout of 1977. The deteriorating city, in the midst of a withering heat wave, was ill-equipped for such emergencies. Hundreds of stores were looted and  fires ravaged many neighborhoods.
For more details on the blackout, we have a couple podcasts which explore certain aspects of the event. The third part of our Bronx Trilogy — The Bronx Was Burning — focuses on that particular borough during the Blackout of 1977. And believe it or not, our fifth-ever Bowery Boys podcast was also about the Blackout, recorded on the 30th anniversary:
Here's how the blackout and subsequent riots were reported in newspapers across the country in the days that followed.
While the first day's reports focused on the basic facts, most naturally chose to zero in on the looting by the second and third days. These images of the blackout would linger in the minds of Americans far longer than images of the darkened skyline.
Fort Myers, Florida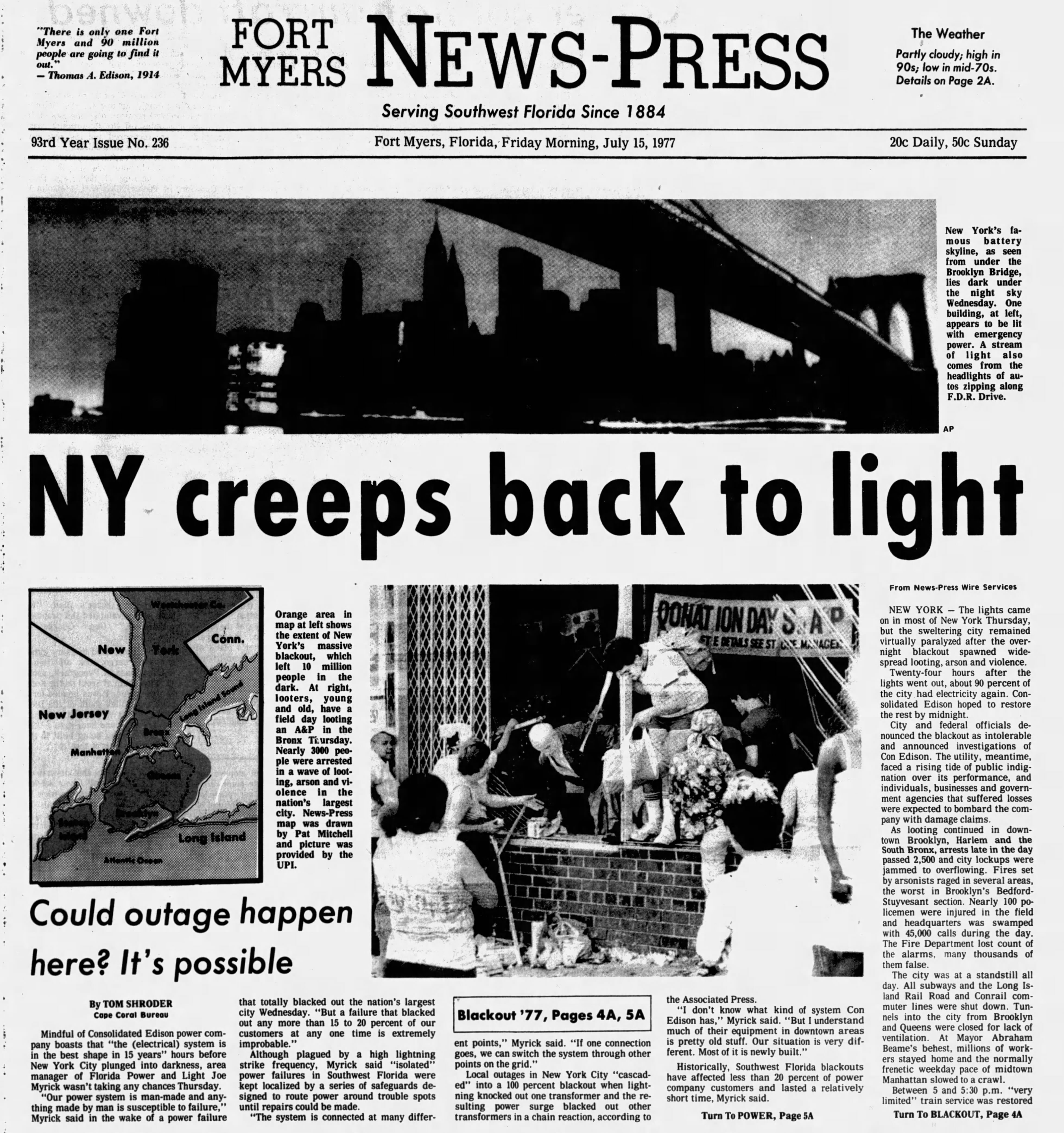 The Press Democrat — Santa Rosa, California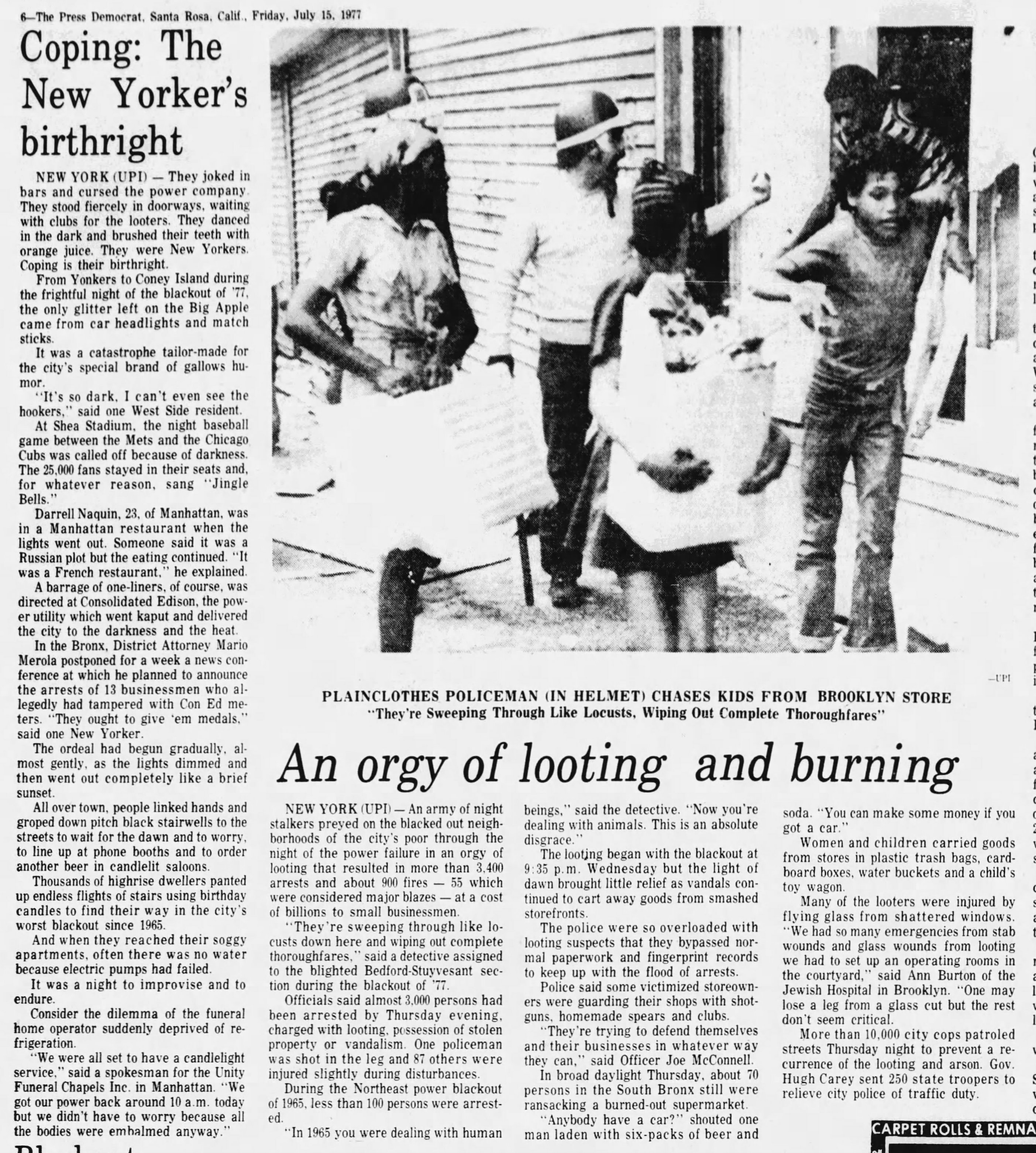 Pittsburgh Post Gazette — Pittsburgh, Pennsylvania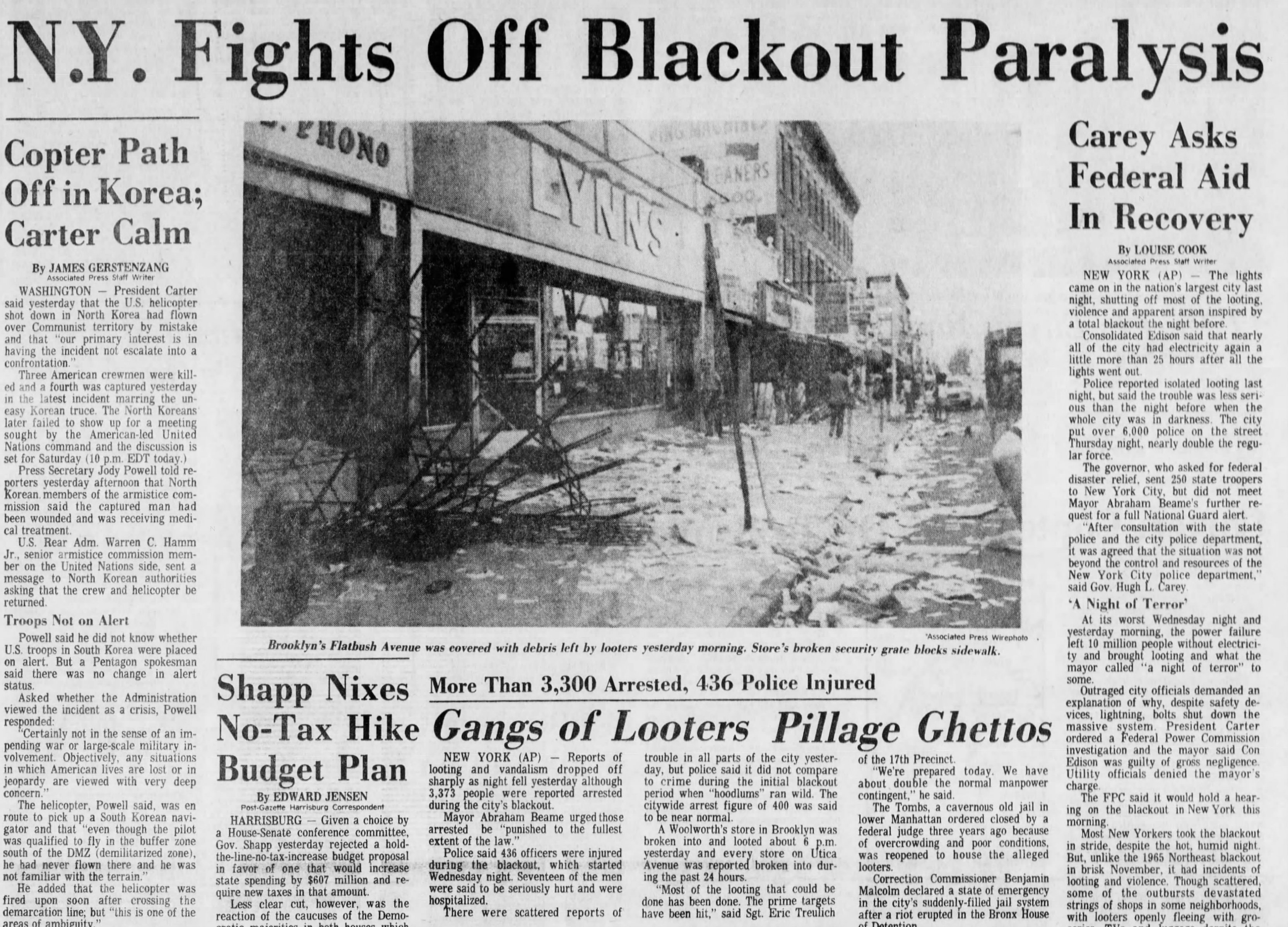 The Baltimore Sun — Baltimore, Maryland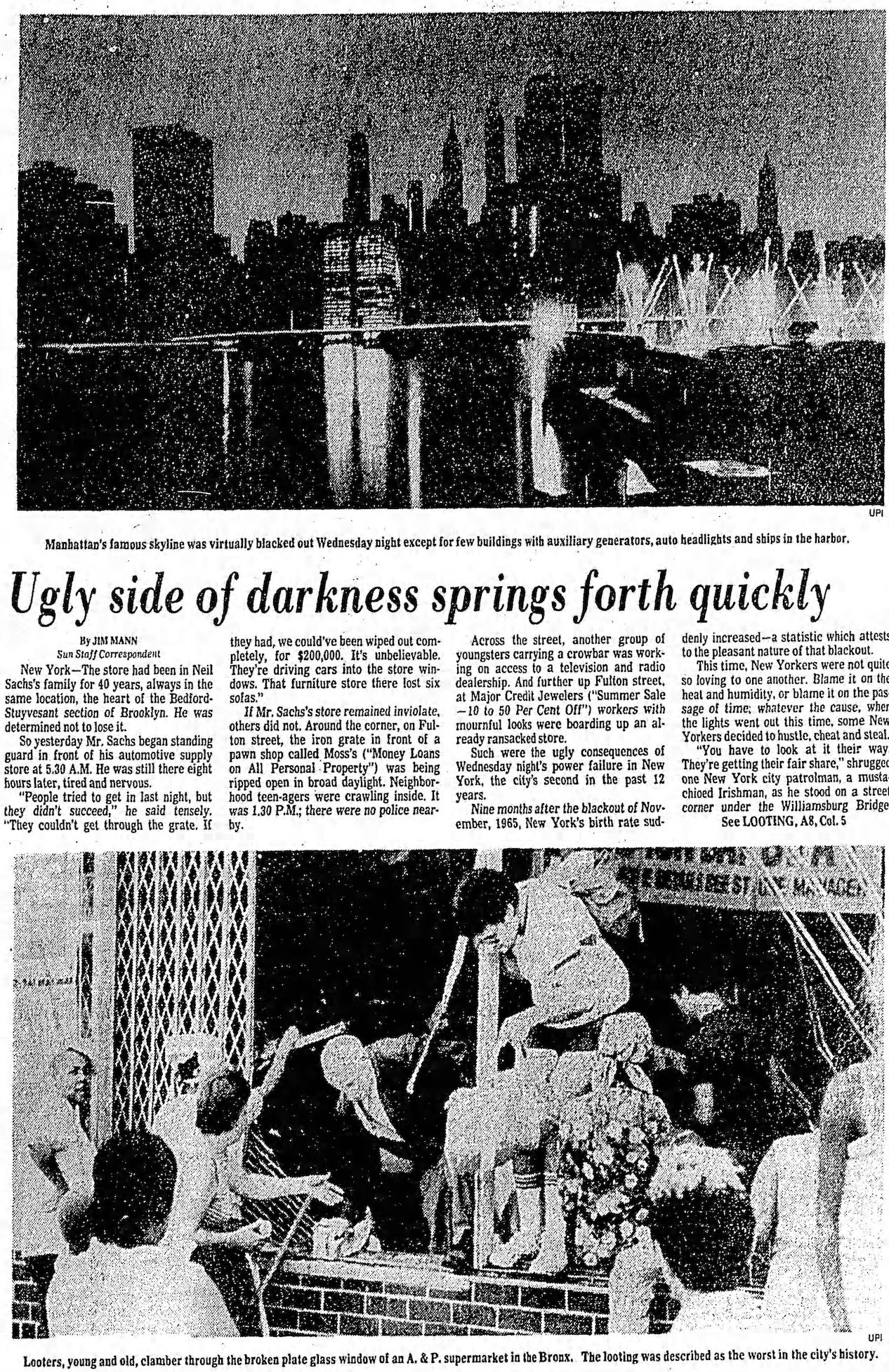 Fort Lauderdale News — Fort Lauderdale, Florida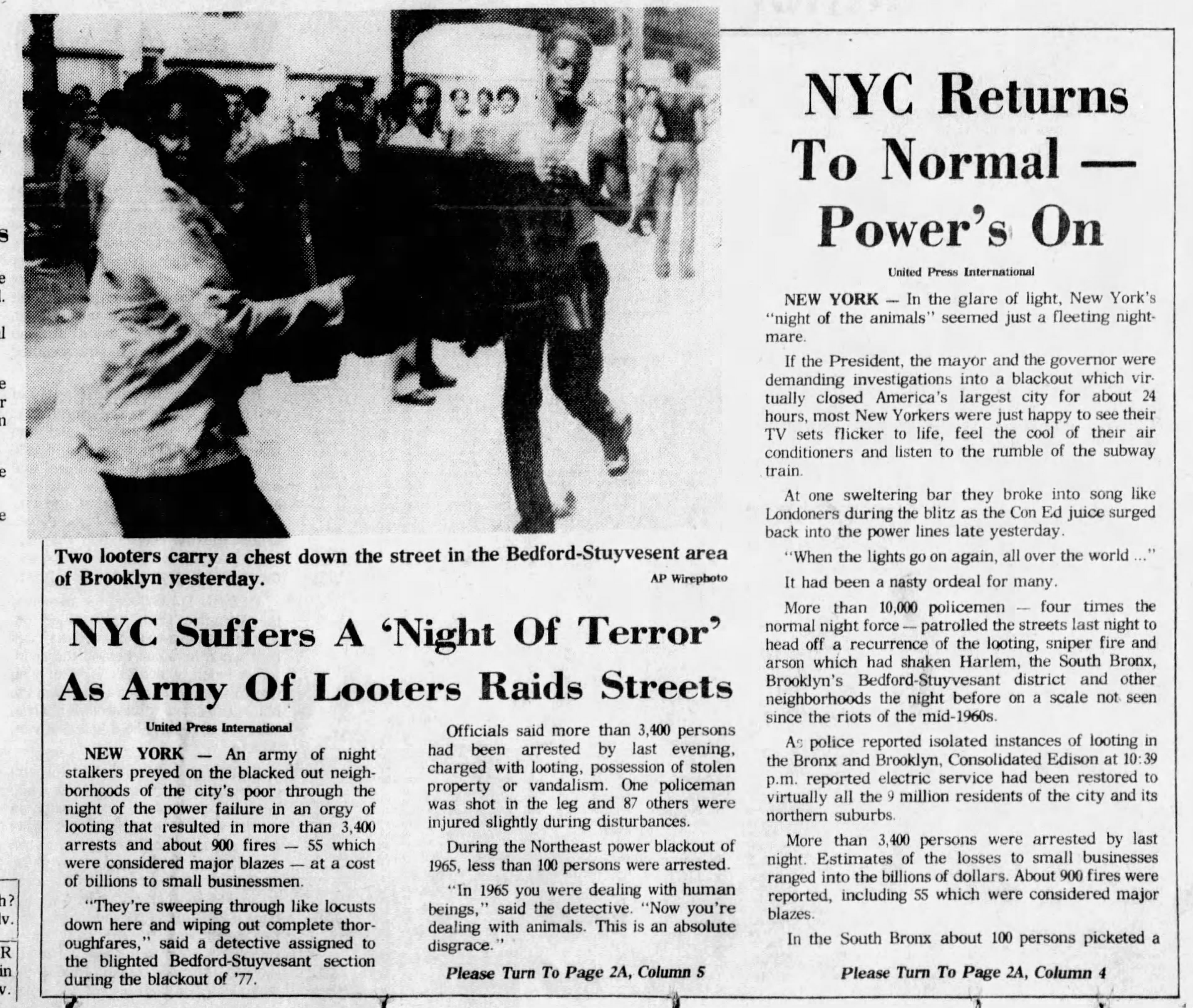 Fairbanks Daily News-Miner — Fairbanks, Alaska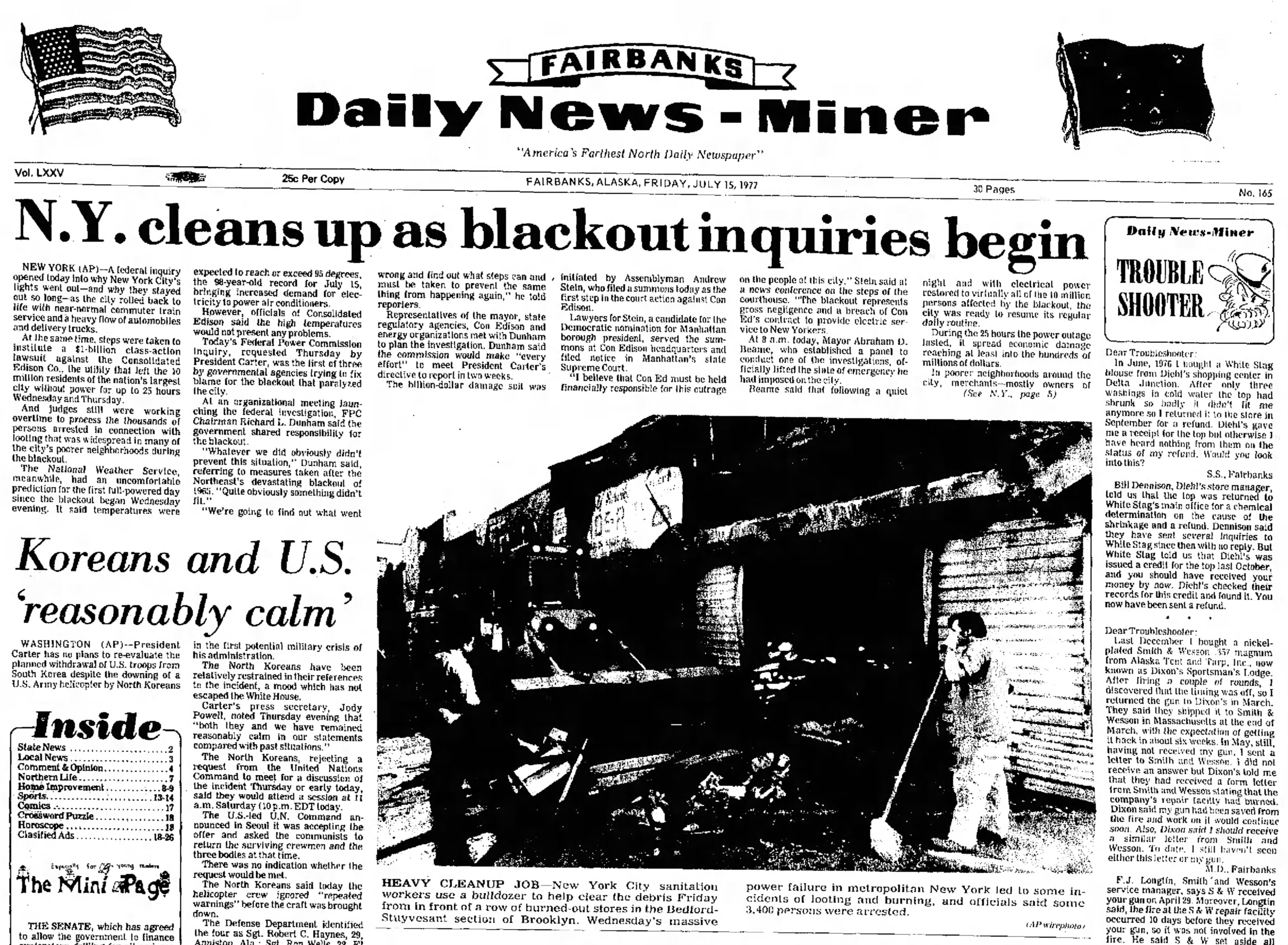 Honolulu Star-Advertiser — Honolulu, Hawaii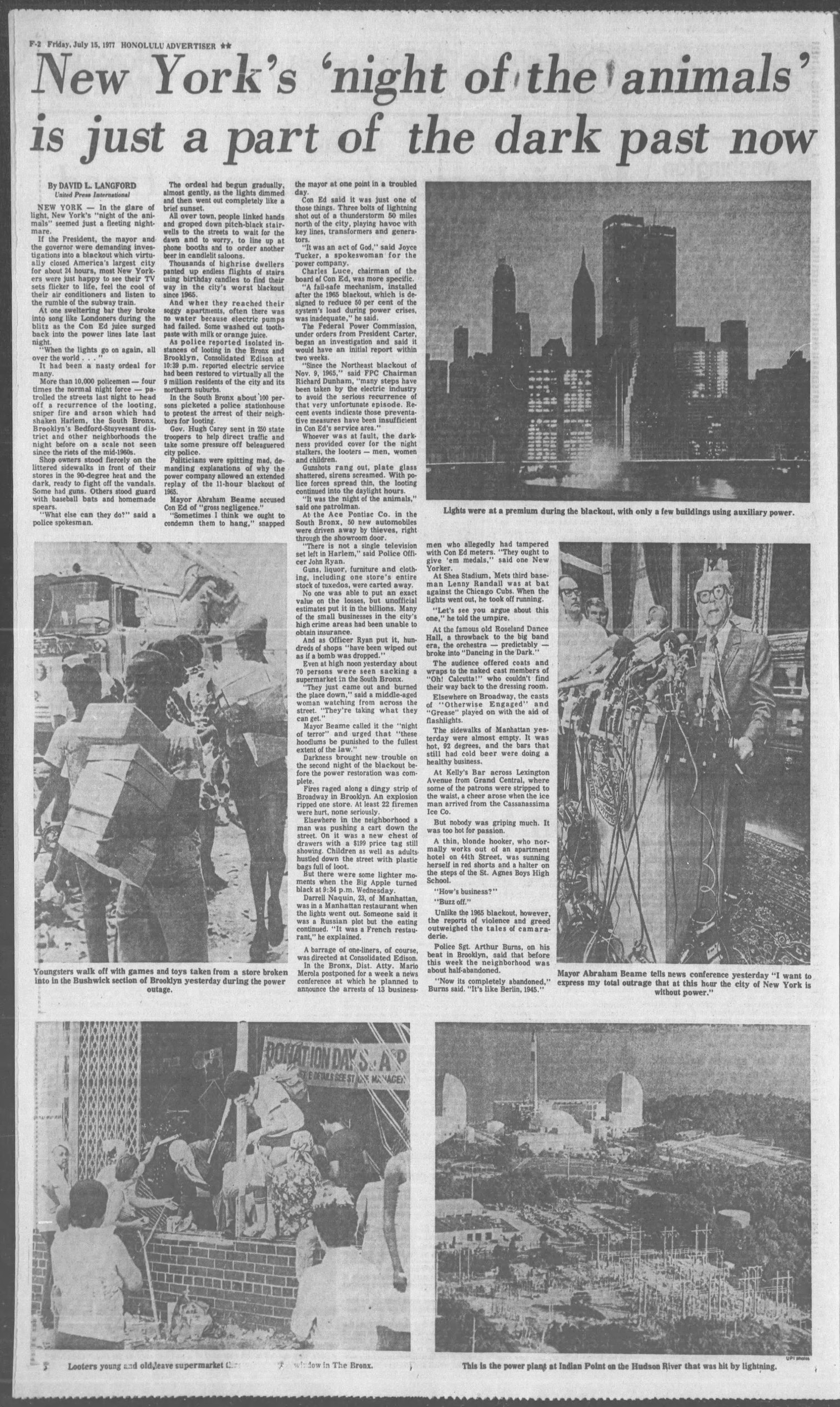 The Clarion-Ledger — Jackson, Mississippi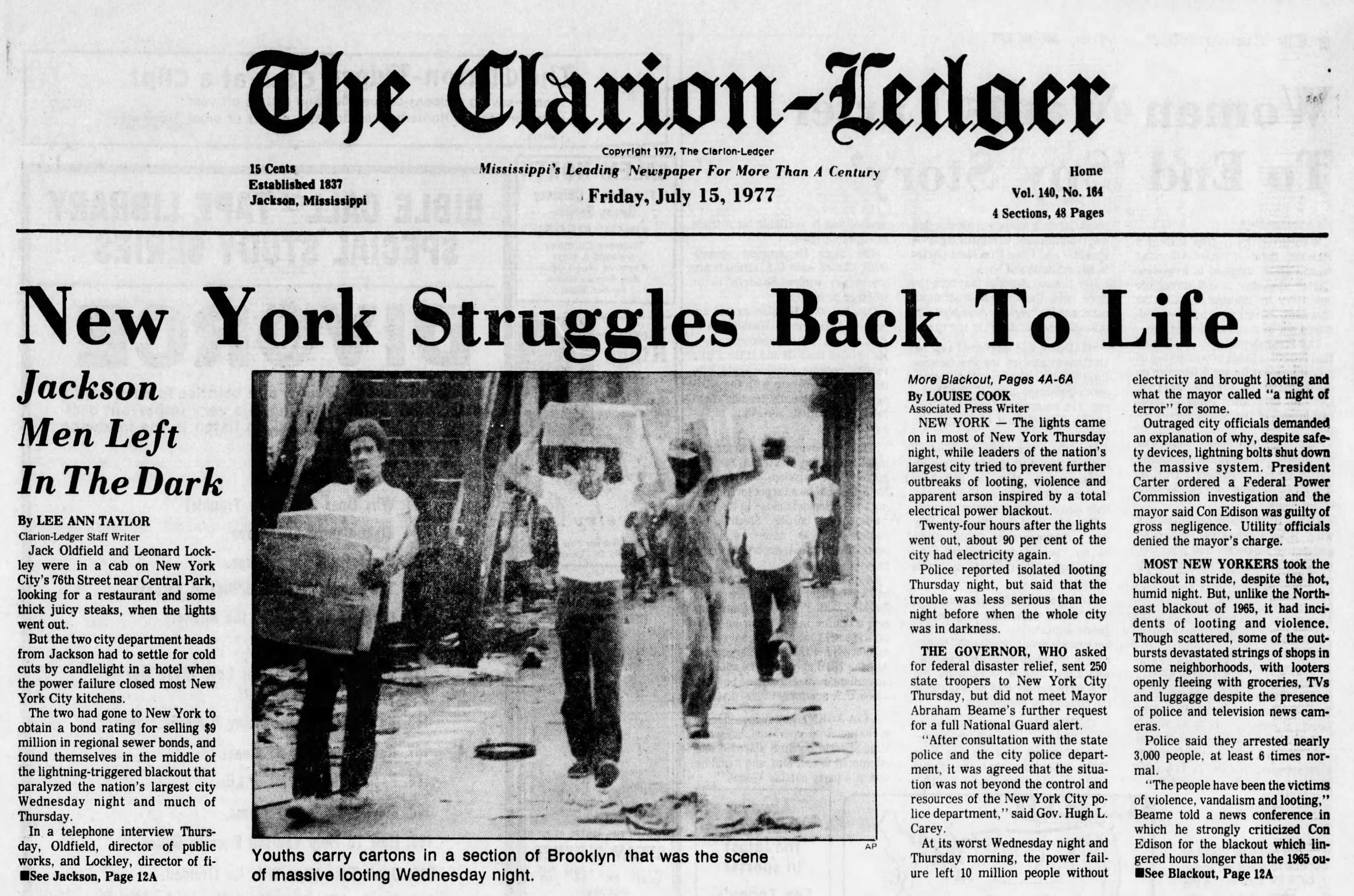 St. Louis Post-Dispatch — St. Louis, Missouri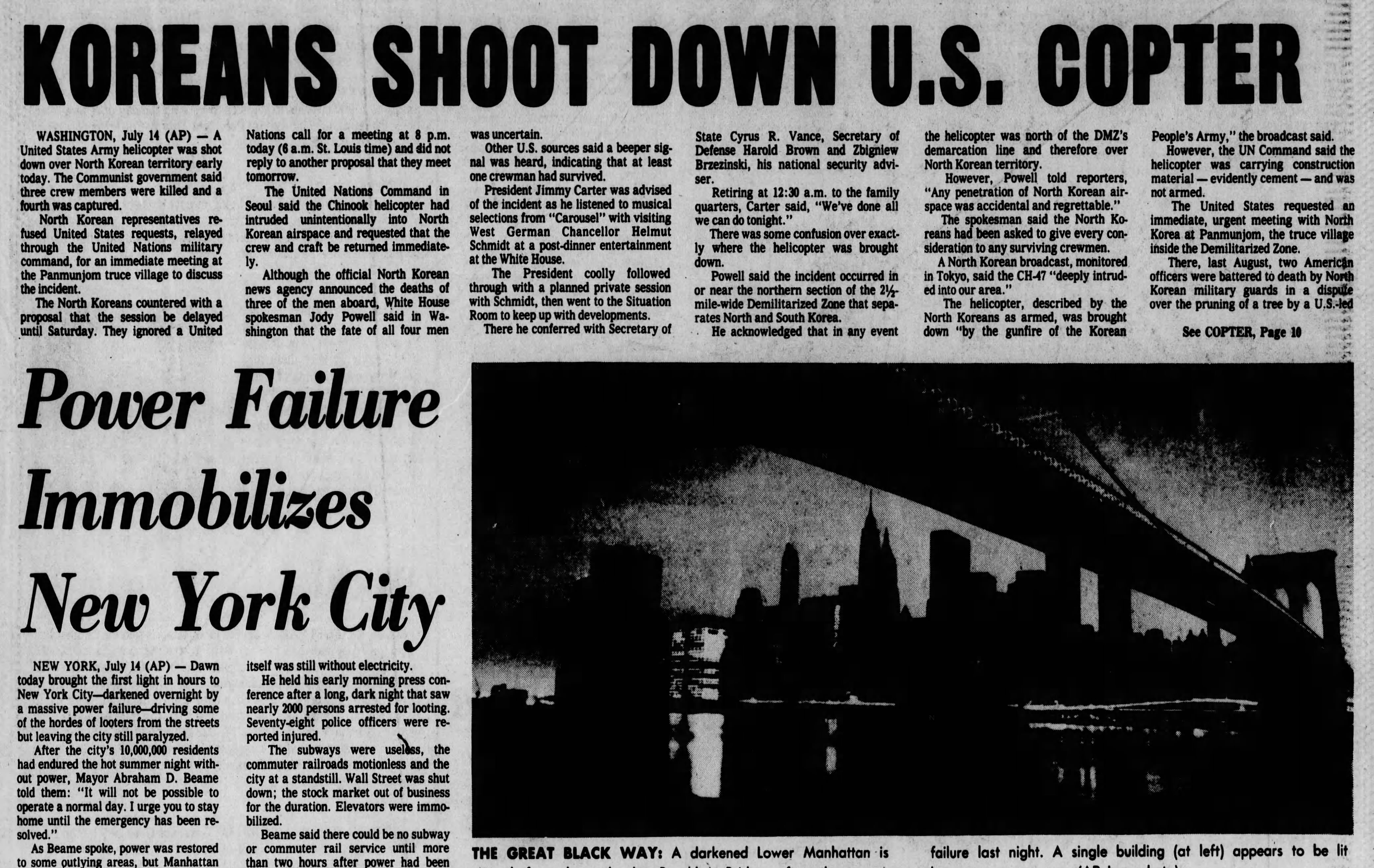 Idaho State Journal — Pocatello, Idaho
Surveying a number of newspapers from across the country, I observed that the three wire-service photographs that appeared to be most frequently published were: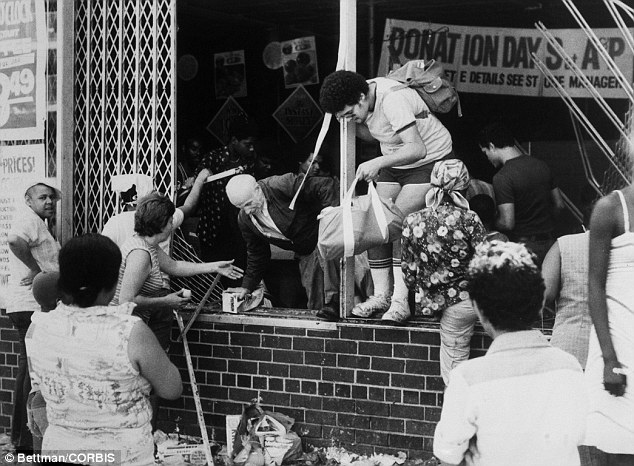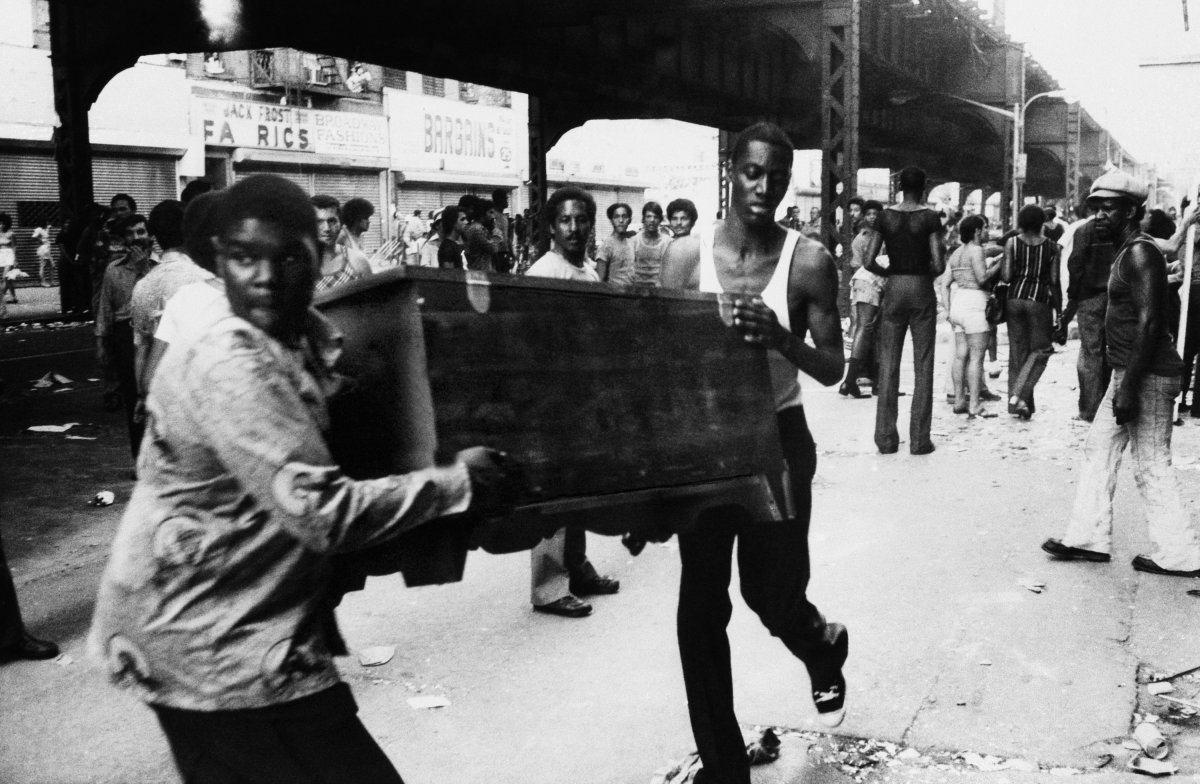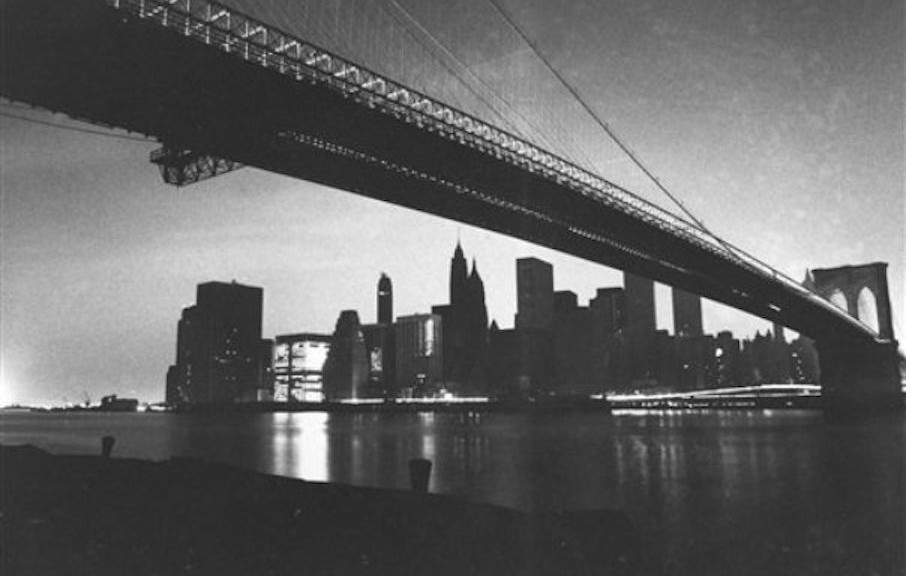 The PBS American Experience documentary on the Blackout of 1977 is streaming for free on their website.