PODCAST

The history of the Empire State Building revealed

Start spreading the news …. the Bowery Boys are finally going to the Empire State Building!
New York City's defining architectural icon is greatly misunderstood by many New Yorkers who consider its appeal relegated to tourists and real estate titans. But this powerful and impressive symbol to American construction has a great many secrets among its 102 (or is that 103?) floors.
The Empire State Building project was announced in 1929 by former New York governor Al Smith. The group of wealthy investors he fronted were clear in associating the building with his image (the Empire State itself), and Smith was even there at the demolition of the building it would replace — the Waldorf-Astoria Hotel.
A few weeks after the announcement, however, the stock market crashed.
In this podcast, we look at how this magnificent skyscraper was built with incredible speed and efficiency, to tower over a city entering the Great Depression. It quickly became a beacon of hope for many — a symbol of American skill and the embodiment of the New York City spirit.
Tourists would indeed flock to it, enamored of the extraordinary views it offered for the very first time. (Most of its early visitors had never been in an airplane.) It would eventually become an object of great value and the subject of tabloid headlines — many featuring the current President of the United States — but it would never, ever lose its luster.
In fact, that luster, over the years, would become very well lit…..
LISTEN HERE:
To download this episode and subscribe to our show for free, visit iTunes or other podcasting services or get it straight from our satellite site.
You can also listen to the show on Google Music, Stitcher streaming radio and TuneIn streaming radio from your mobile devices.
________________________________________________________
The Bowery Boys: New York City History podcast is brought to you …. by you!
We are now producing a new Bowery Boys podcast every week. We're also looking to improve the show in other ways and expand in other ways as well — through publishing, social media, live events and other forms of media. But we can only do this with your help!
We are now a member of Patreon, a patronage platform where you can support your favorite content creators for as little as a $1 a month.
Please visit our page on Patreon and watch a short video of us recording the show and talking about our expansion plans. If you'd like to help out, there are five different pledge levels (and with clever names too — Mannahatta, New Amsterdam, Five Points, Gilded Age, Jazz Age and Empire State). Check them out and consider being a sponsor.
We greatly appreciate our listeners and readers and thank you for joining us on this journey so far.
_______________________________________________________
Al Smith, 1928 Democratic nominee for President of the United States, and John J. Raskob, chairman of the Democratic National Committee, were the two men most responsible for the idea of the Empire State Building.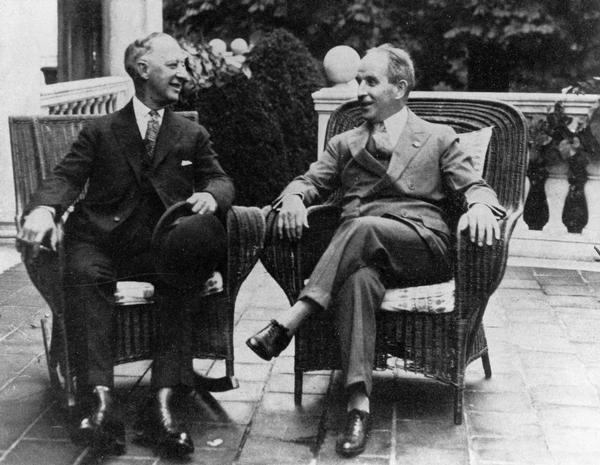 From the New York Public Library (except here noted): Photographs taken by Lewis Hine of the construction of the Empire State Building: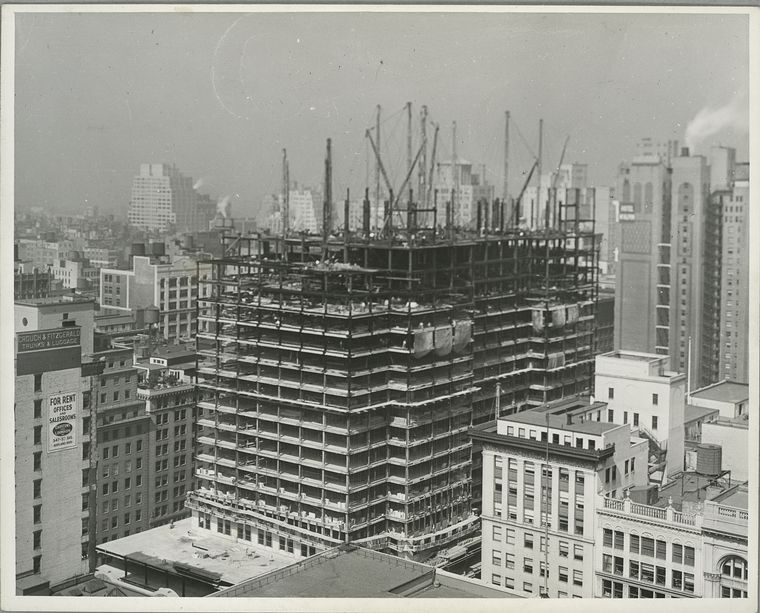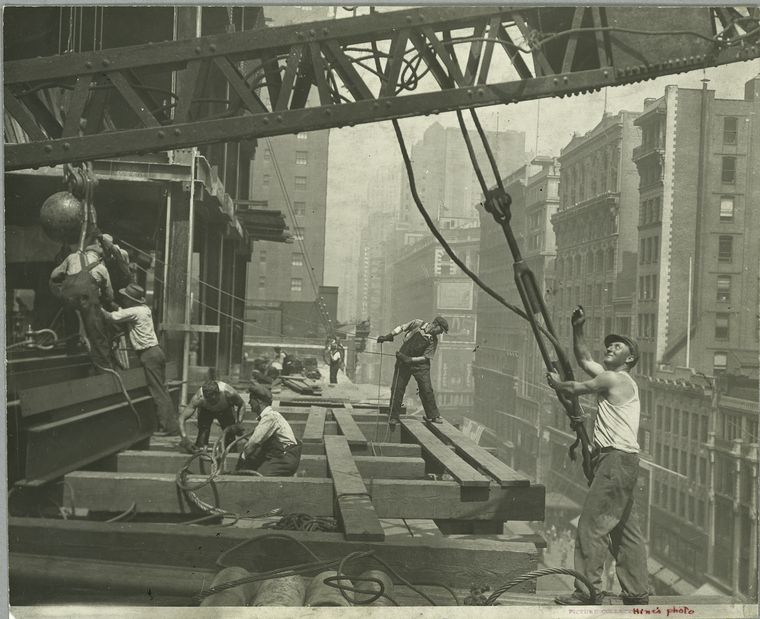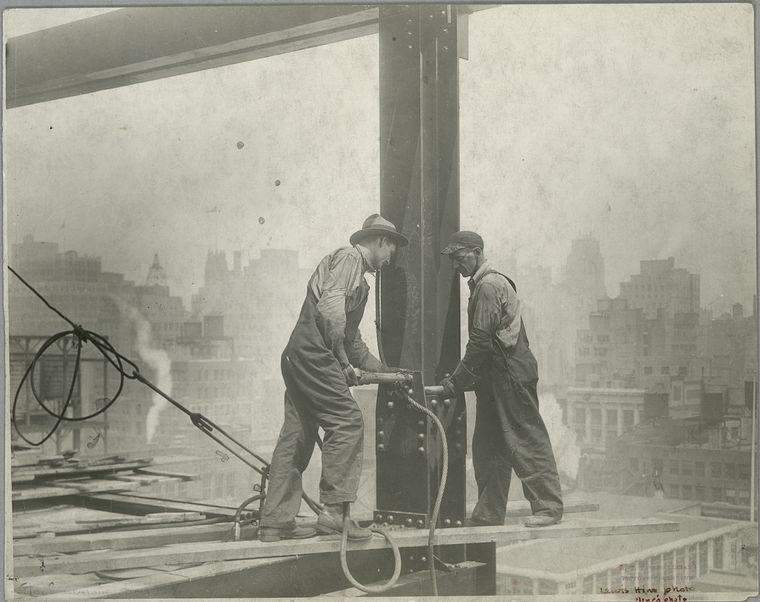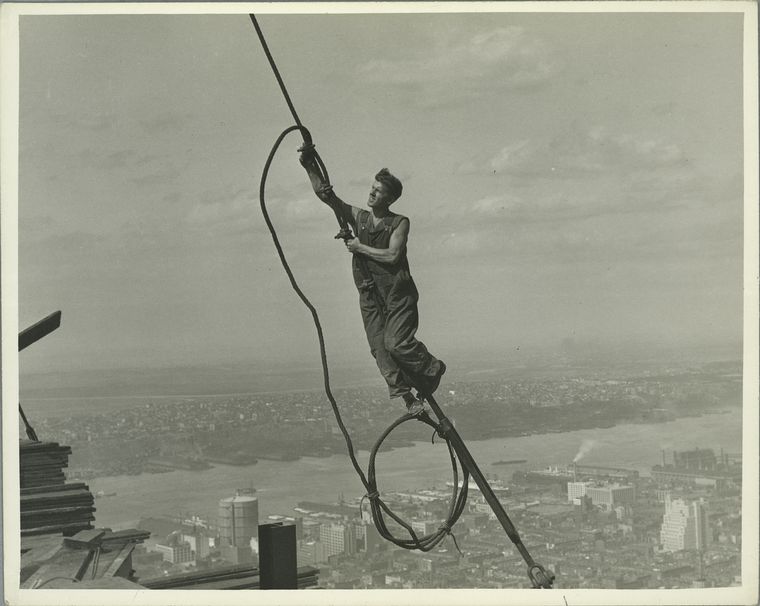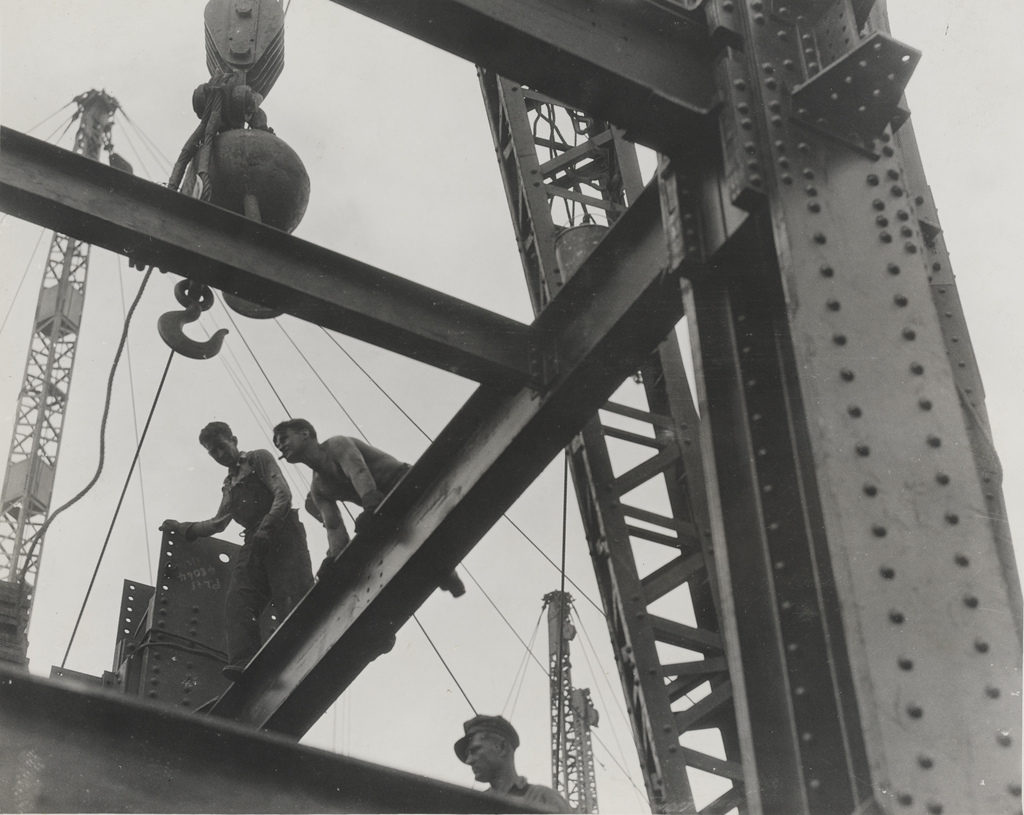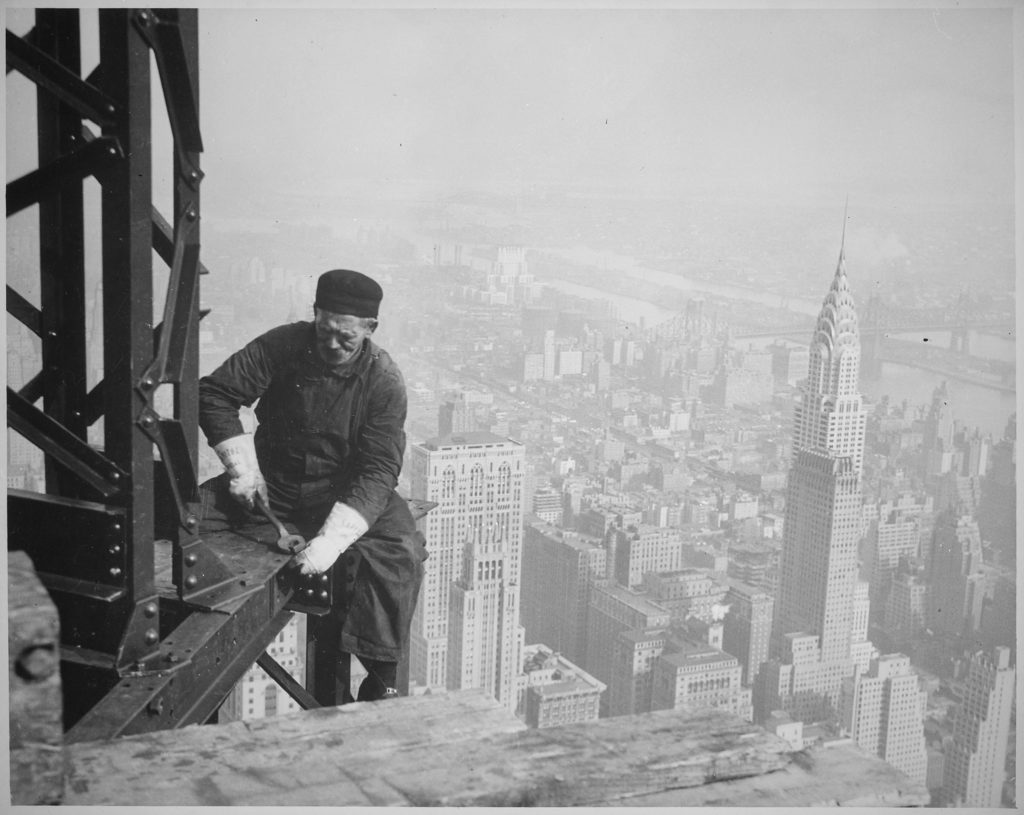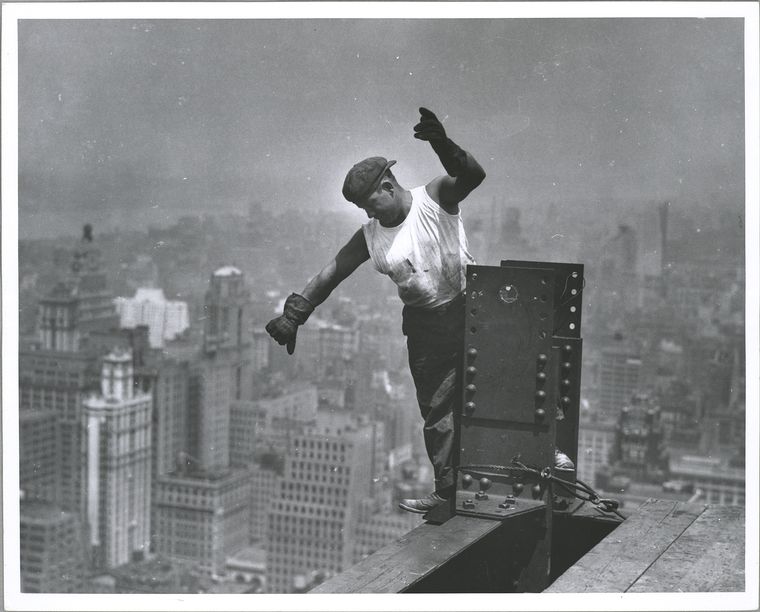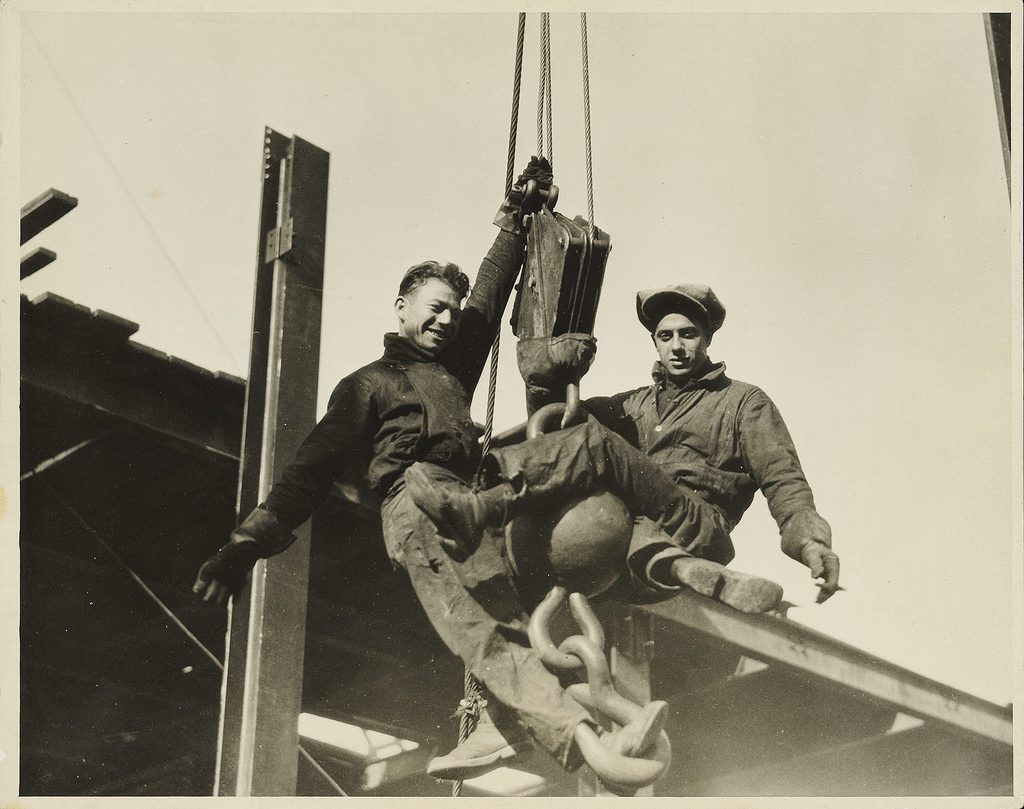 Al Smith — with his children — at the opening ceremony of the Empire State Building.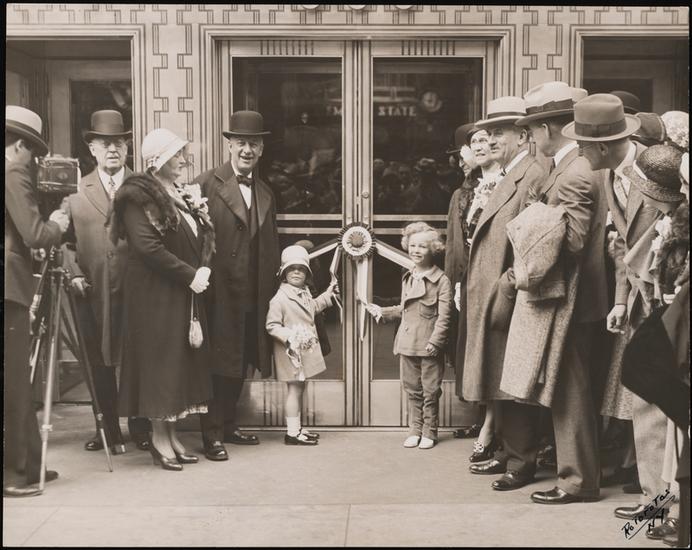 The Empire State in 1933, looking like a futuristic rocket standing over a city of Beaux-Arts architecture.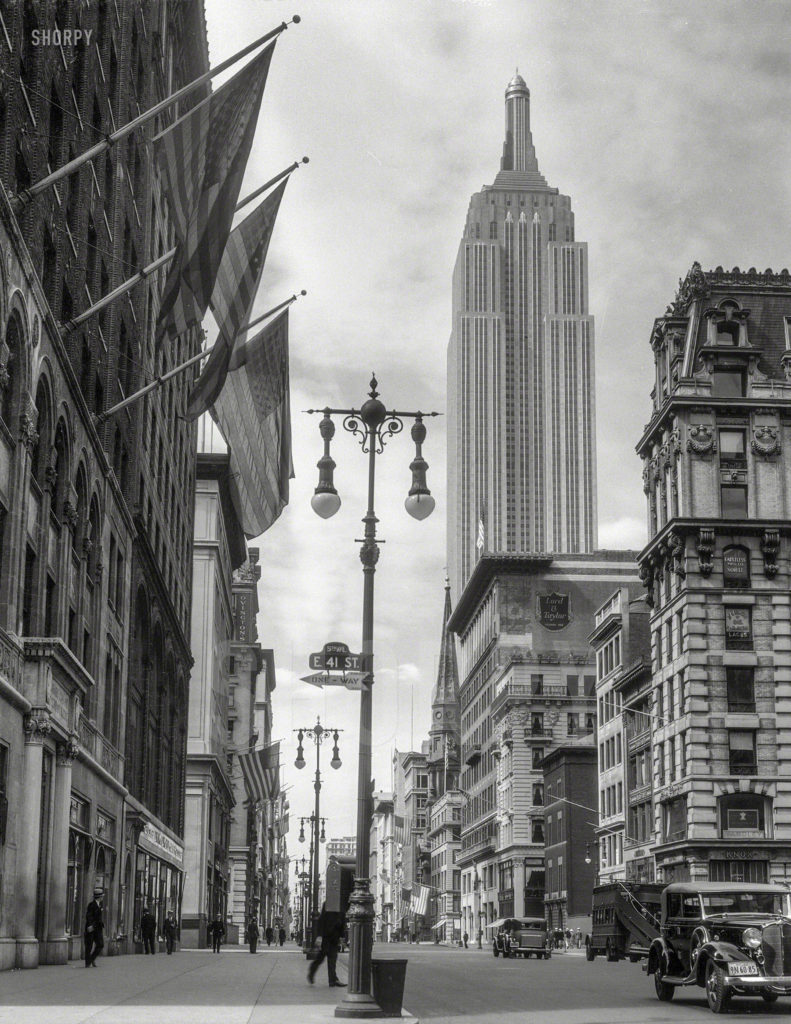 The Empire State Building — in postcards! (From the collection at the Museum of the City of New York.) You could buy these in the gift shop, available for purchase for the first day the building opened.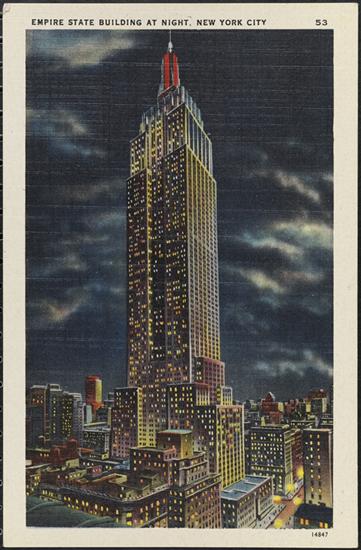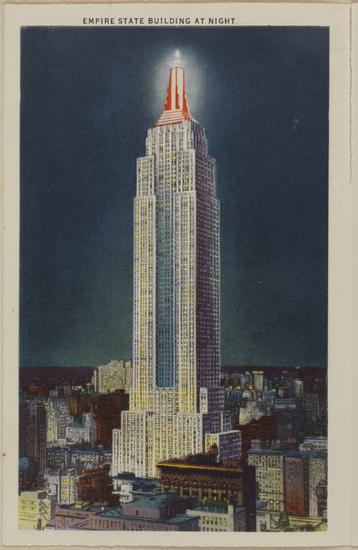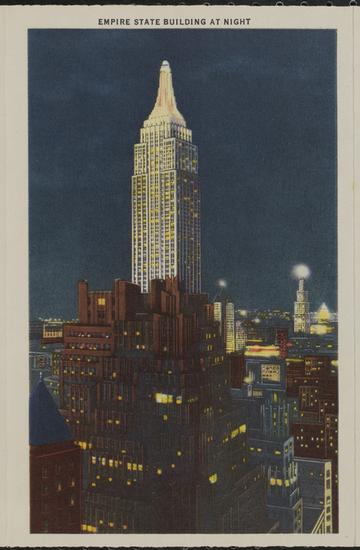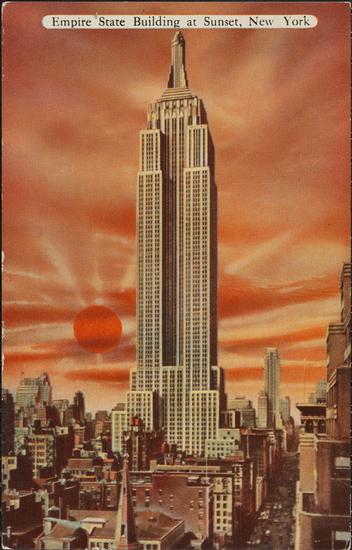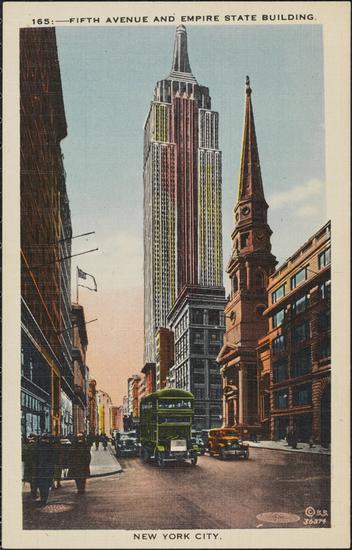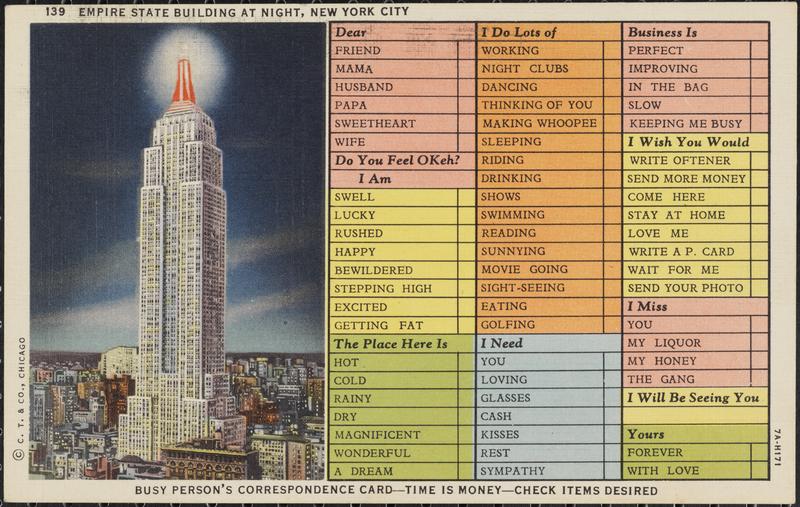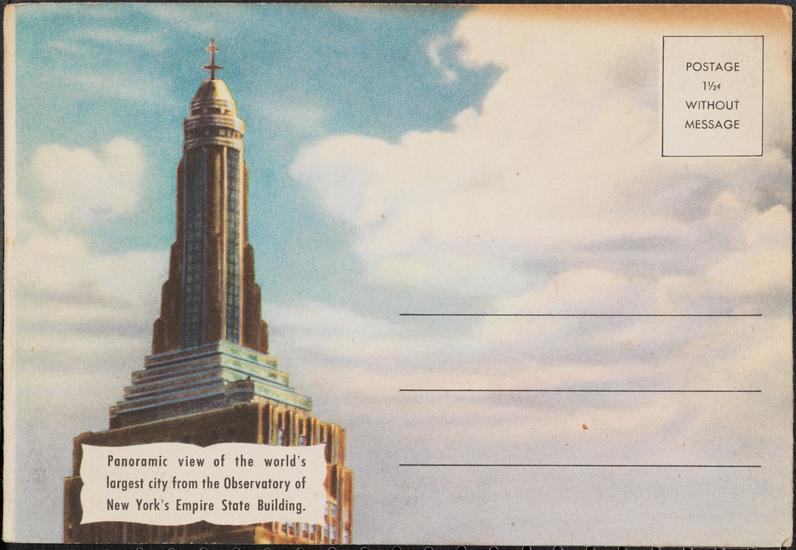 The tragic plane crash into the Empire State Building on July 28, 1945 caused 14 deaths. Injured elevator operator Betty Lou Oliver managed to survive a terrible plunge of 75 stories when the elevator she was been transported in plummeted.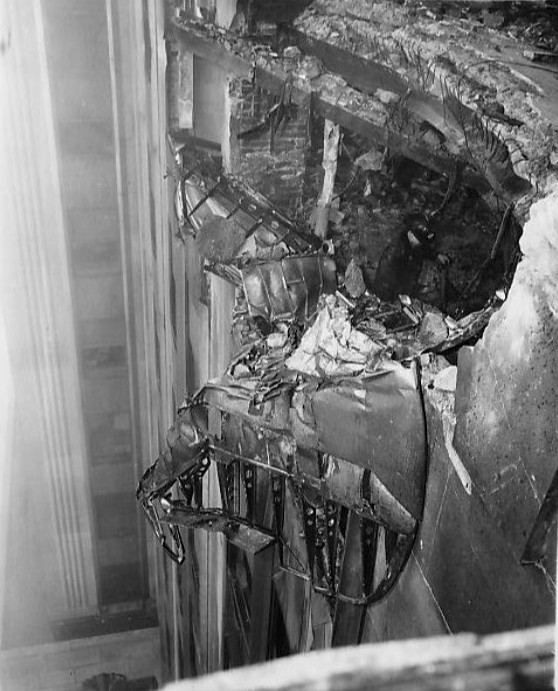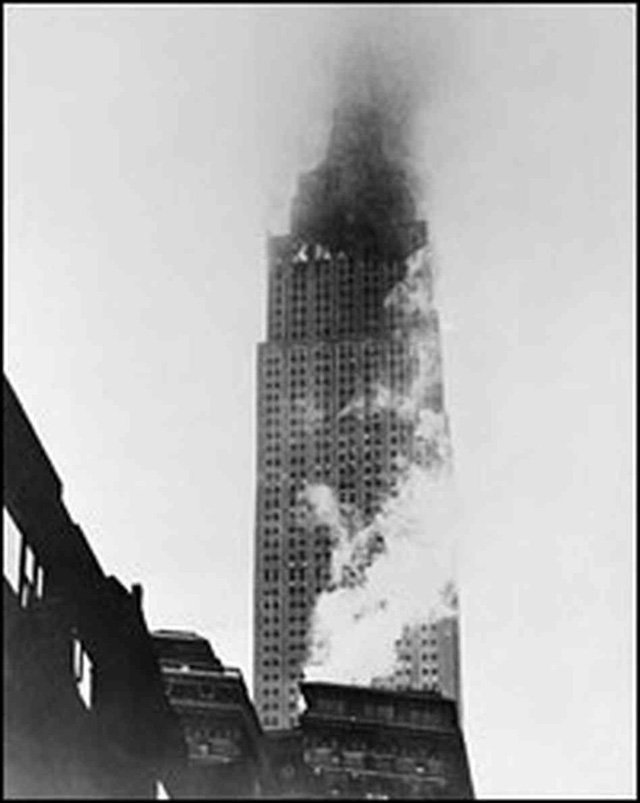 Betty Lou Oliver on crutches, being consoled by her Navy husband Oscar Oliver.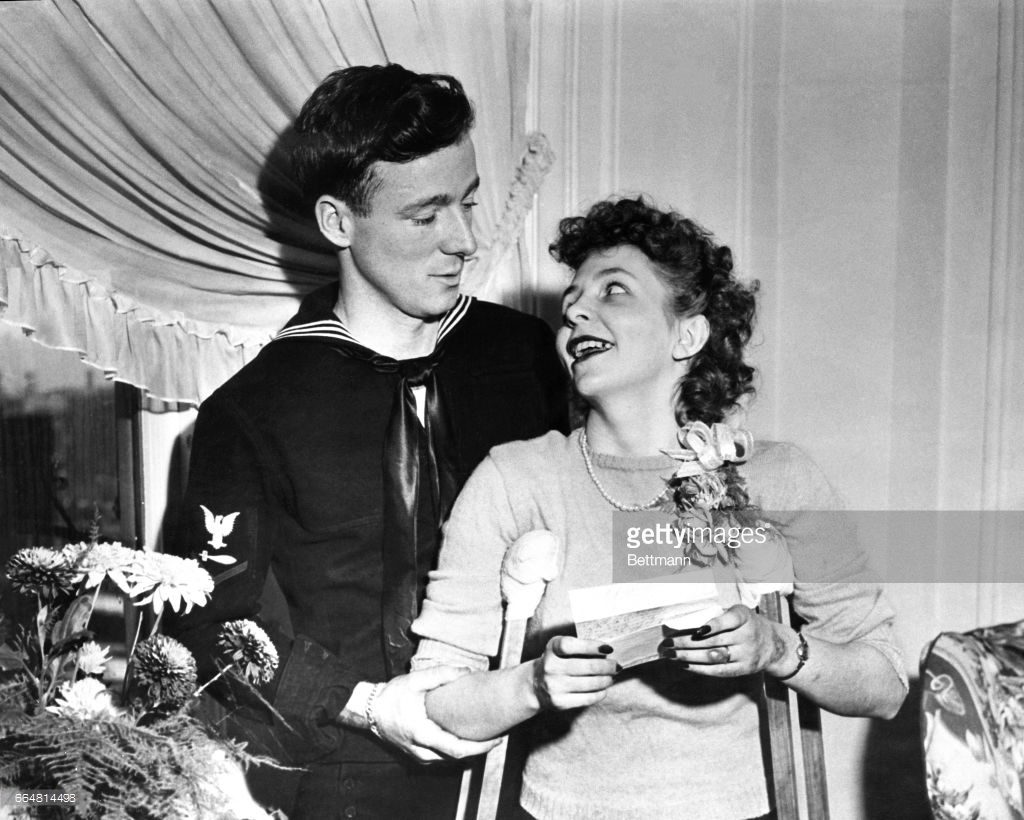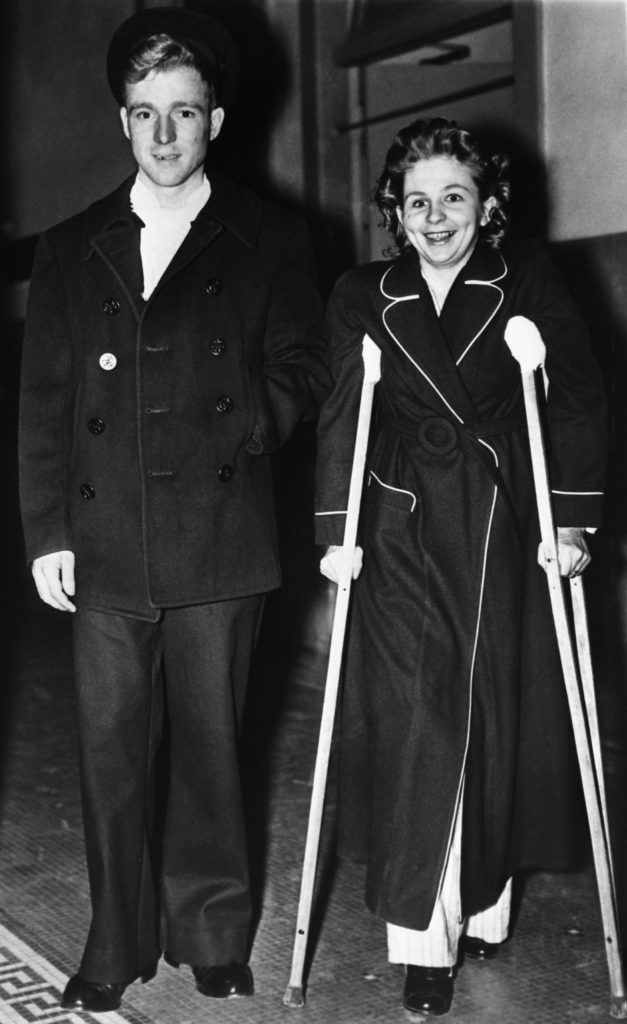 The Empire State Building on film:
Some amusing tabloid headlines from the 1990s featuring Donald Trump and Leona Helmsley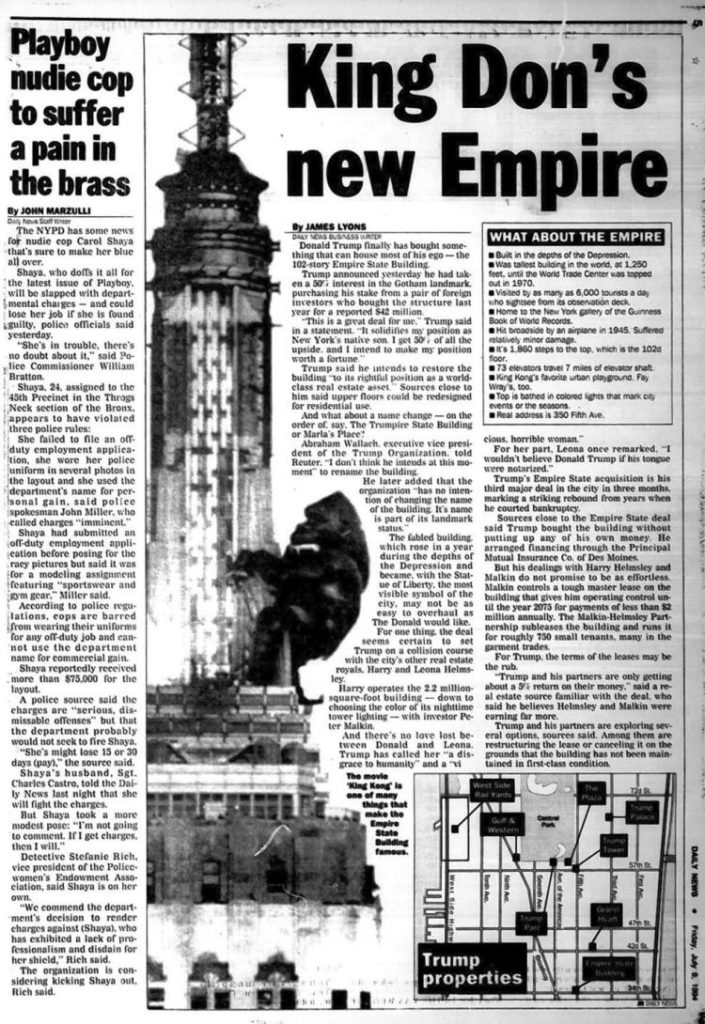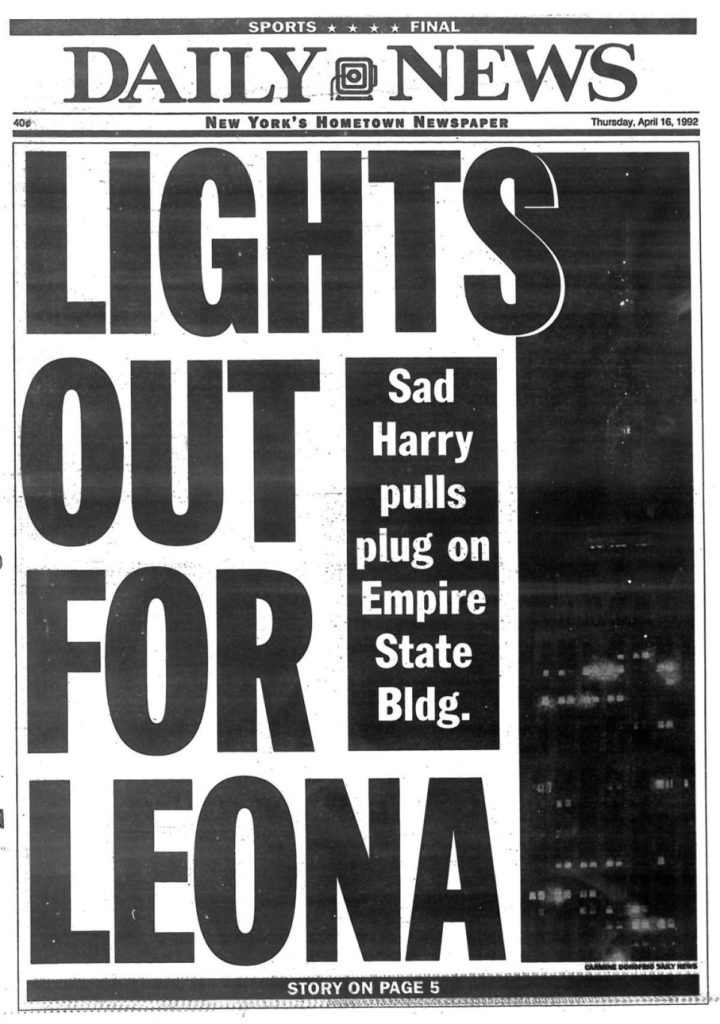 The Empire State Building projected the winner of the 2016 presidential election — thanks to its state-of-the-art lighting technology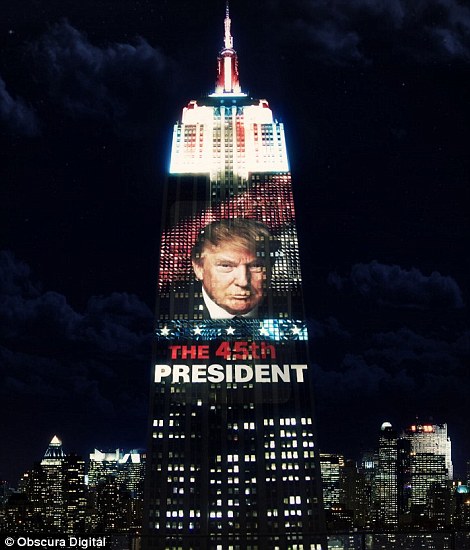 More dazzling were the endangered species projected upon it during the summer of 2015: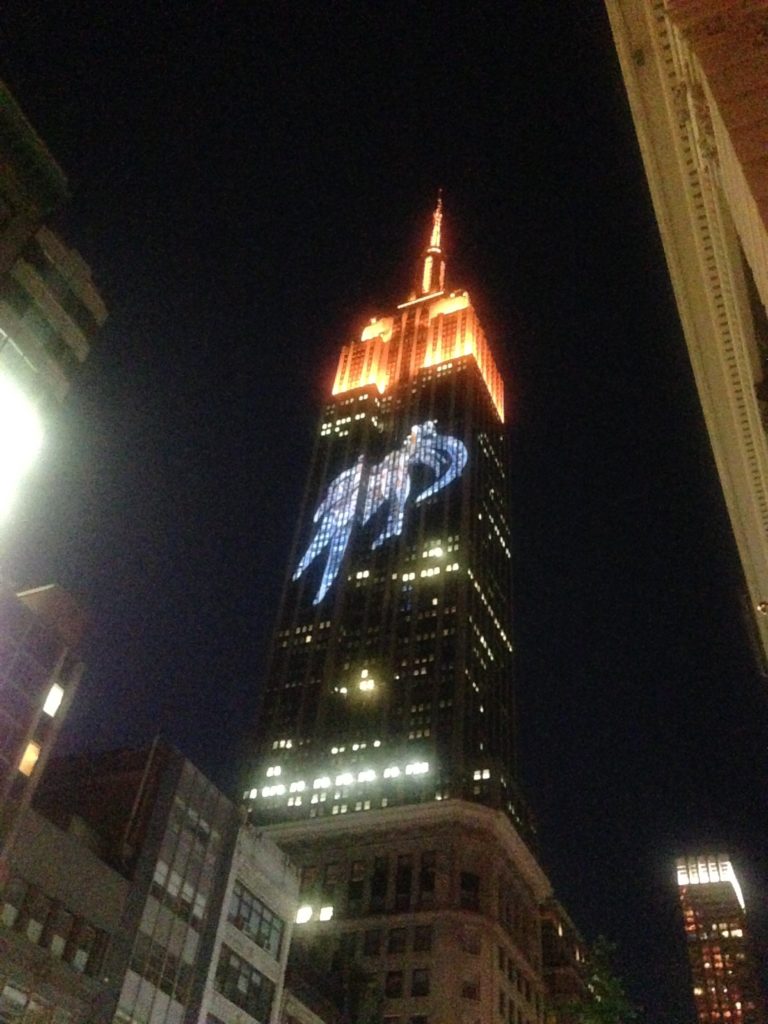 Some additional images from this week's visit to the ESB: