PODCAST What makes a street so extraordinary that it becomes a destination in itself? What makes it Broadway? This is the history of New York City's most famous street and a progression through the entire history of the city.
In this episode, Tom is joined by Fran Leadon, the author of a new history of Broadway, called Broadway: A History of New York in 13 Miles.
We've discussed Broadway, the street, in just about every show we've done — as so many of the city's key events have taken place along Broadway or near it. And that's also the point of Fran's book — by telling the story of a street, you're actually telling the story of the entire city.
On today's show, we'll be discussing how Broadway moved north — literally, how did it expand, overcoming natural obstacles and merging with… or avoiding… old, pre-existing roads, and how did it take such an unusual route?
And perhaps most surprisingly, how did Broadway survive the Commissioner's Plan of 1811 which imposed a rigid street grid on the city?
You're in for a few surprises.
To download this episode and subscribe to our show for free, visit iTunes or other podcasting services or get it straight from our satellite site.
You can also listen to the show on Overcast, Google Music and Stitcher streaming radio.
________________________________________________________
The Bowery Boys: New York City History podcast is brought to you …. by you!
We are now producing a new Bowery Boys podcast every other week. We're also looking to improve the show in other ways and expand in other ways as well — through publishing, social media, live events and other forms of media. But we can only do this with your help!
We are now a member of Patreon, a patronage platform where you can support your favorite content creators for as little as a $1 a month.
Please visit our page on Patreon and watch a short video of us recording the show and talking about our expansion plans. If you'd like to help out, there are five different pledge levels (and with clever names too — Mannahatta, New Amsterdam, Five Points, Gilded Age, Jazz Age and Empire State). Check them out and consider being a sponsor.
We greatly appreciate our listeners and readers and thank you for joining us on this journey so far.
_______________________________________________________
You can read Greg's review of Fran Leadon's book from a couple months ago here. "Fran Leadon, an architect and co-author of fifth edition of the AIA Guide to New York City, is a perfect biographer for Broadway, a main character in the development of one of the world's great cities. His book is dense, richly written and researched, loaded with a million fun anecdotes."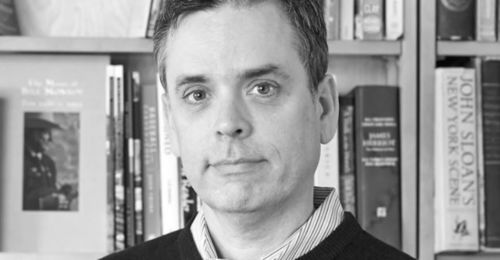 The beginning of Broadway — from a map of New Amsterdam and one from the Commissioners Plan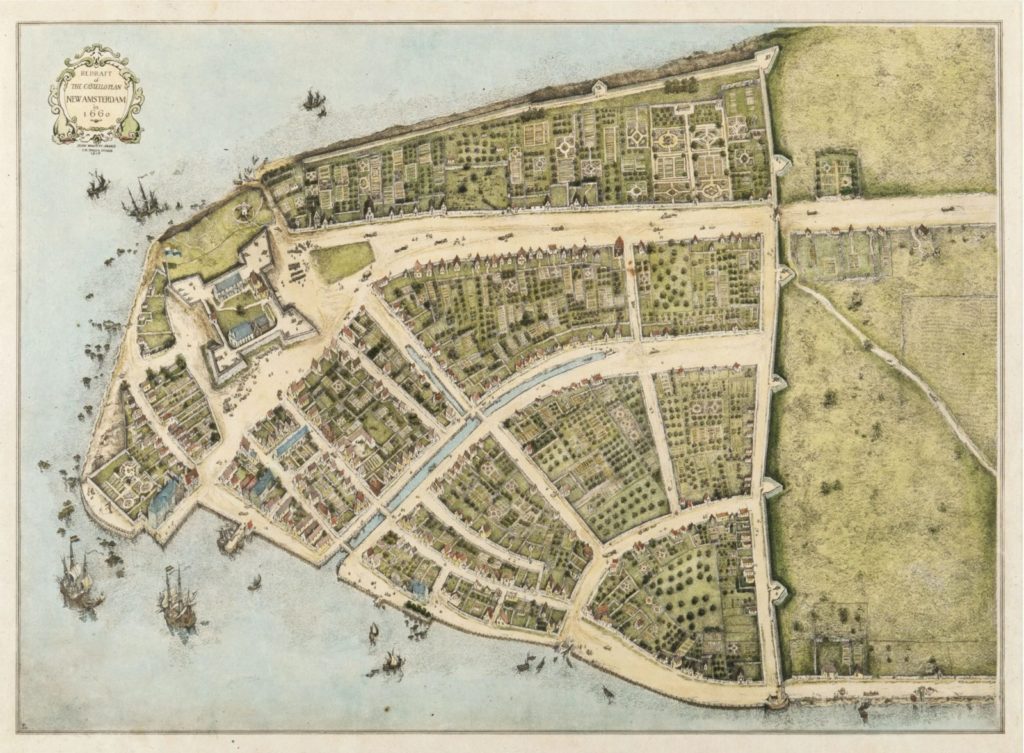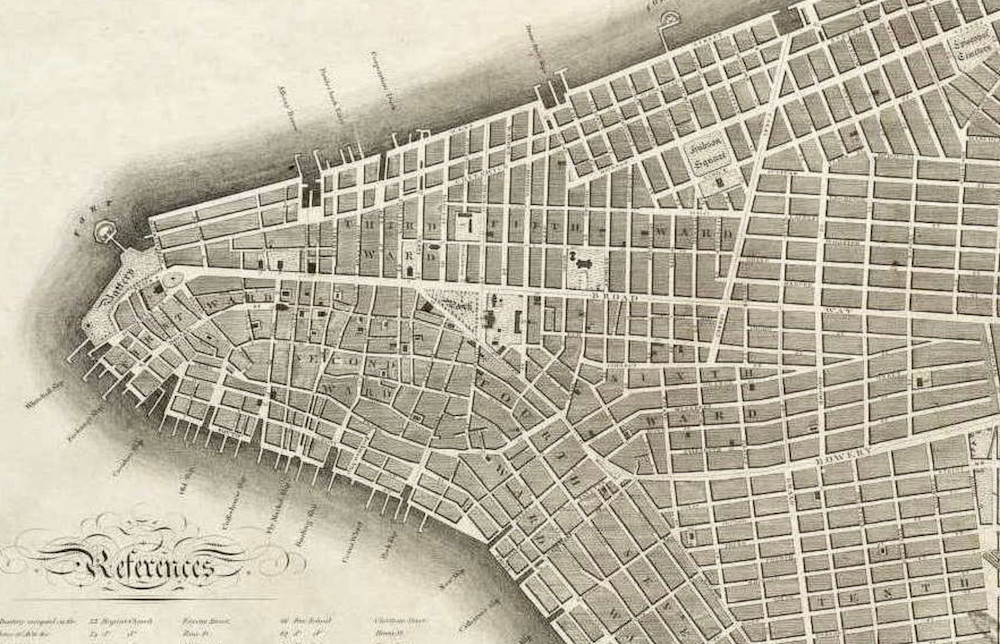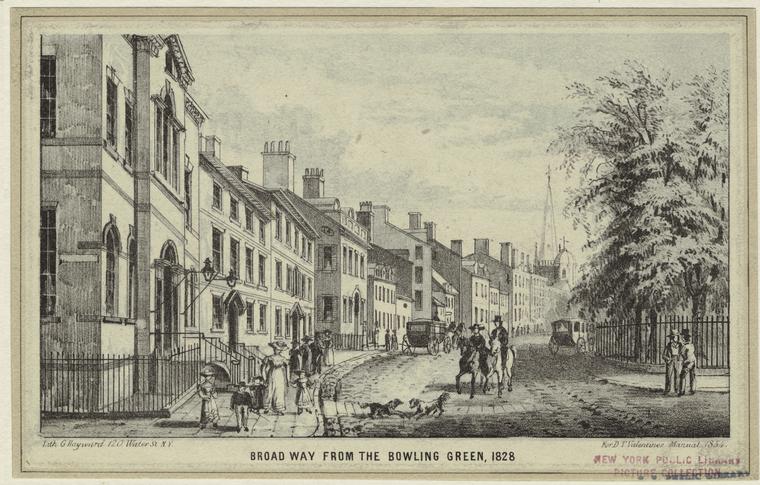 Undated image of the commerce of Broadway. The Western Union building was located on Broadway and Dey Street, placing this view in lower Manhattan. Note the telephone and telegraph wires!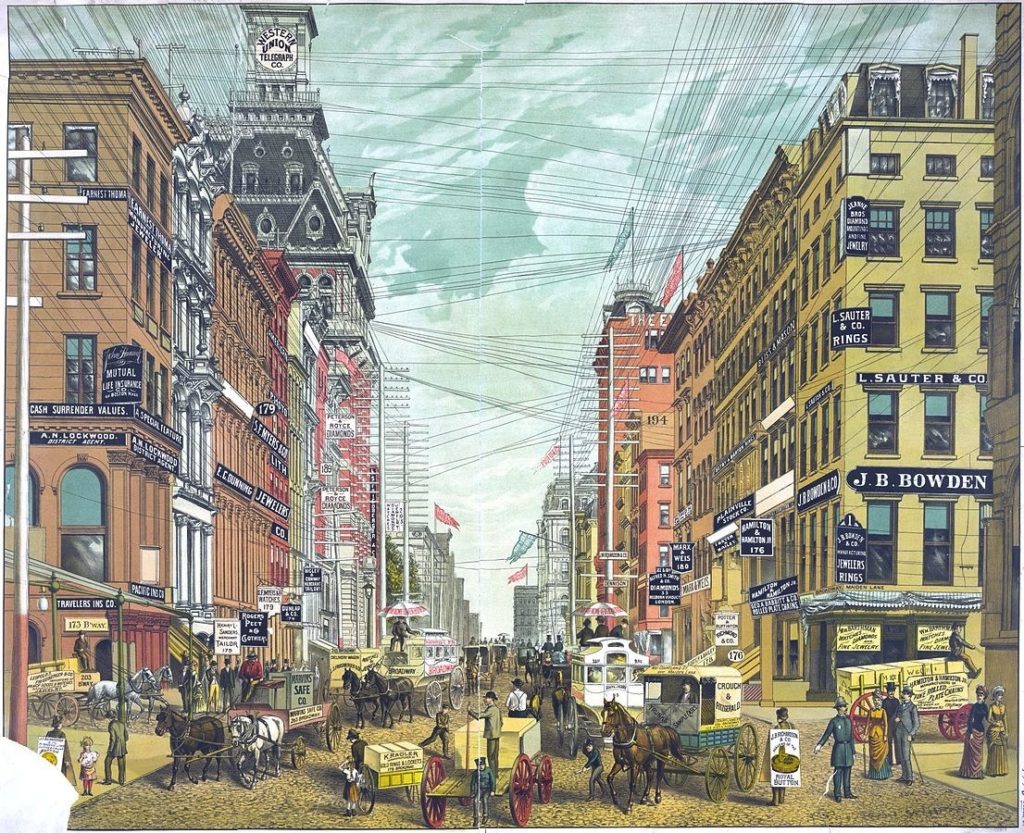 Broadway at Canal Street, 1836, in a lithograph by T. Hornor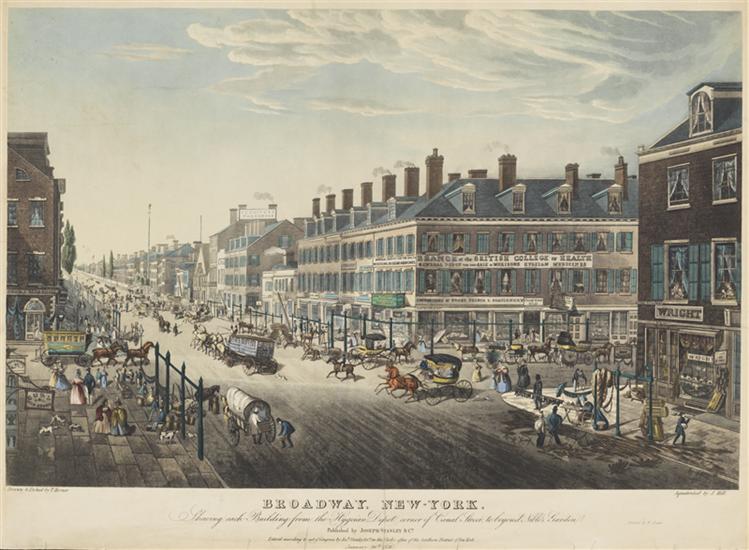 The unique 'Broadway bend' that begins on 10th Street, attributed, some say, to the farm of Henry Brevoort.
From the Commissioners Plan of 1811, both Broadway and the Bowery were to 'disappear' into a massive open space called the Parade.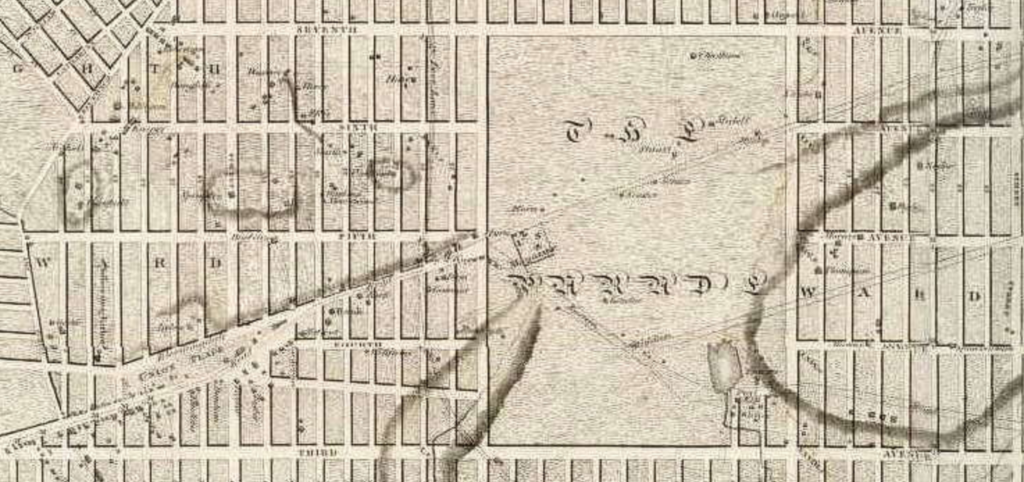 The glamour of Broadway and 42nd Street as it heads into Times Square. Broadway's many 'accidental' plazas are responsible for most of New York's cultural hubs. Thanks to the subway and proximity to the two major train stations, the 'center of it all' seemed to remain in Times Square, even as the city continued to move further northwards.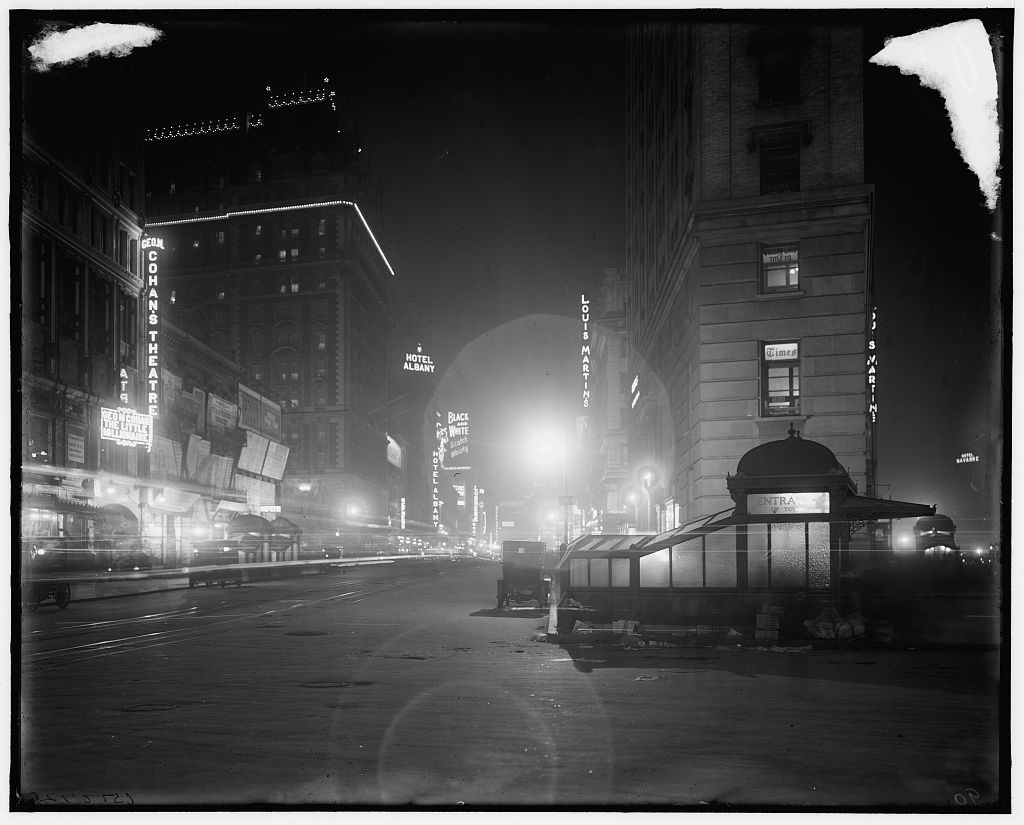 Broadway at West 62nd Street and at West 153rd Street, circa 1900-1915. City planners had an opportunity to make Broadway in upper Manhattan into a grand boulevard, Paris-style.