PODCAST The Manhattan neighborhood of Hell's Kitchen has a mysterious, troubling past. So what happens when you throw a few ghosts into the mix? Greg and Tom find out the hard way in this year's ghost stories podcast, featuring tales of mystery and mayhem situated in the townhouses, courtyards and taverns of this trendy area of Midtown West.
This year's Ghost Stories of Old New York show features:
— The troubling tale of a 1970s motion picture classic that may have left a sinister mark on West 54th Street
— The haunted home of a popular film and TV actress, possessed with a very hungry ghost
— An enchanting courtyard layered with several horrifying ghost stories
— And the shenanigans at a 150-year-old tavern where the beer and the spirits flow freely.
Listen Now: Hell's Kitchen Ghosts Podcast
To download this episode and subscribe to our show for free, visit iTunes or other podcasting services or get it straight from our satellite site.
You can also listen to the show on Overcast, Google Music and Stitcher streaming radio.
Or listen to it straight from here:
___________________________________________________________
The Bowery Boys: New York City History podcast is brought to you …. by you!
We are now producing a new Bowery Boys podcast every other week. We're also looking to improve the show in other ways and expand in other ways as well — through publishing, social media, live events and other forms of media. But we can only do this with your help!
We are now a member of Patreon, a patronage platform where you can support your favorite content creators for as little as a $1 a month.
Please visit our page on Patreon and watch a short video of us recording the show and talking about our expansion plans. If you'd like to help out, there are five different pledge levels (and with clever names too — Mannahatta, New Amsterdam, Five Points, Gilded Age, Jazz Age and Empire State). Check them out and consider being a sponsor.
And join us for the next episode of the Bowery Boys Movie Club, an exclusive podcast provided to our supporters on Patreon. This month's selection — Ghostbusters!
We greatly appreciate our listeners and readers and thank you for joining us on this journey so far.
_________________________________________________________
The location of Madame Blavatsky's home off Eighth Avenue.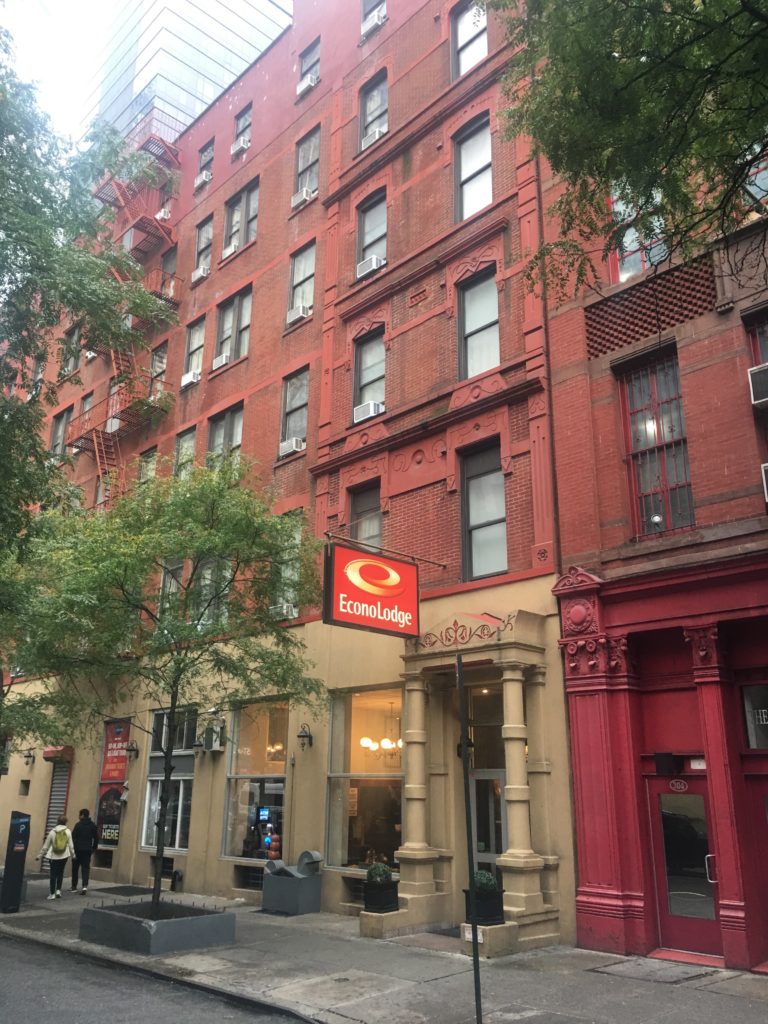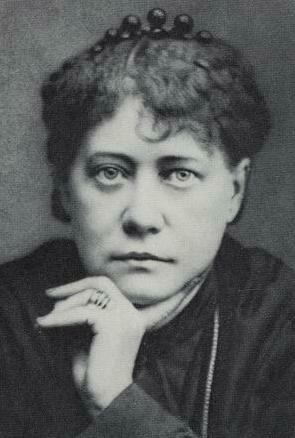 The former site of the 596 Club, a notorious hangout for the Westies.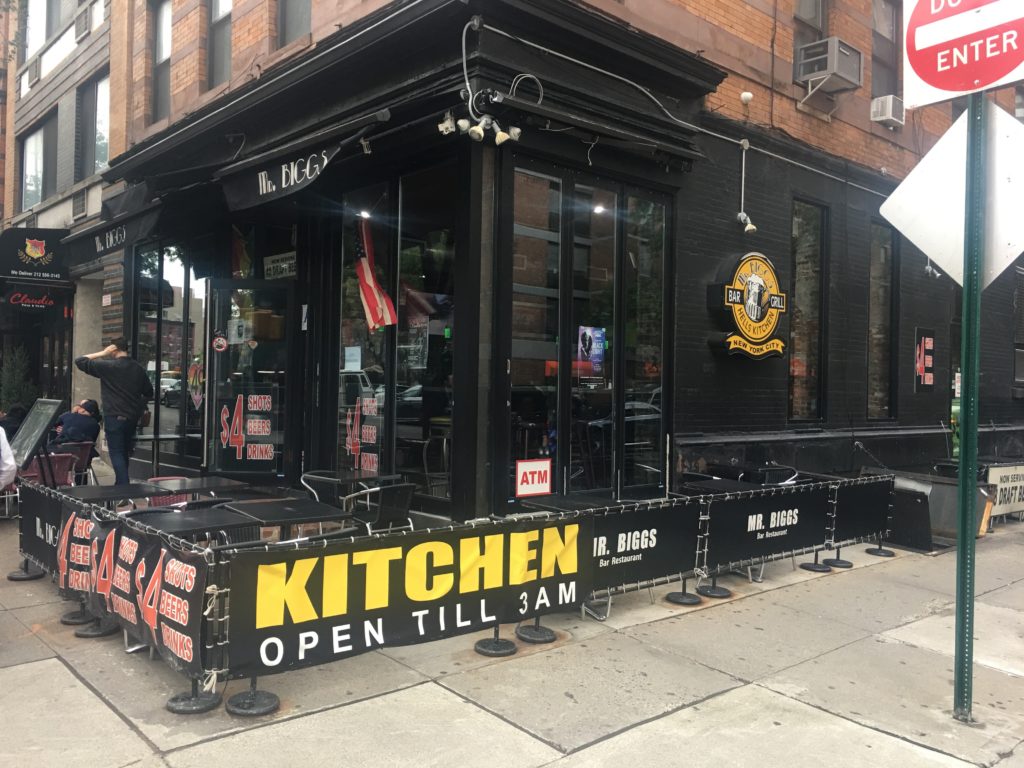 Some of the Exorcist's most frightening scenes were filmed in Hell's Kitchen.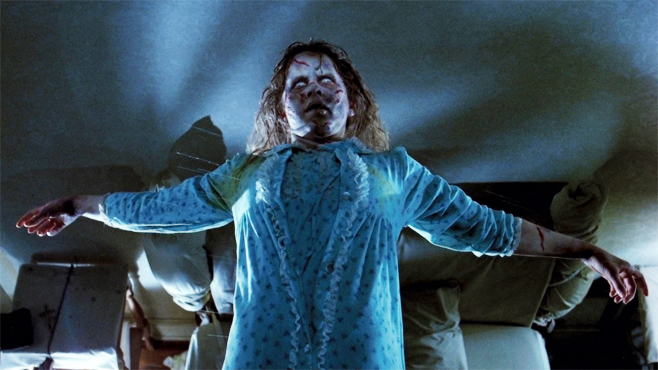 The former home of both film star June Havoc — and a restless spirit named Lucy.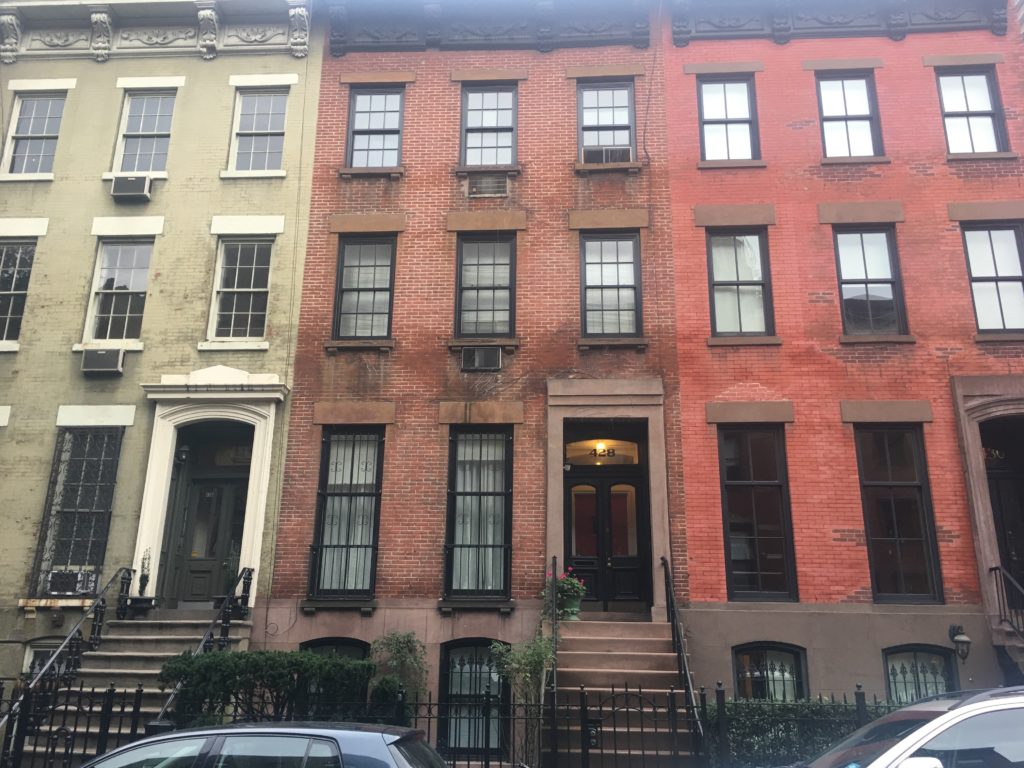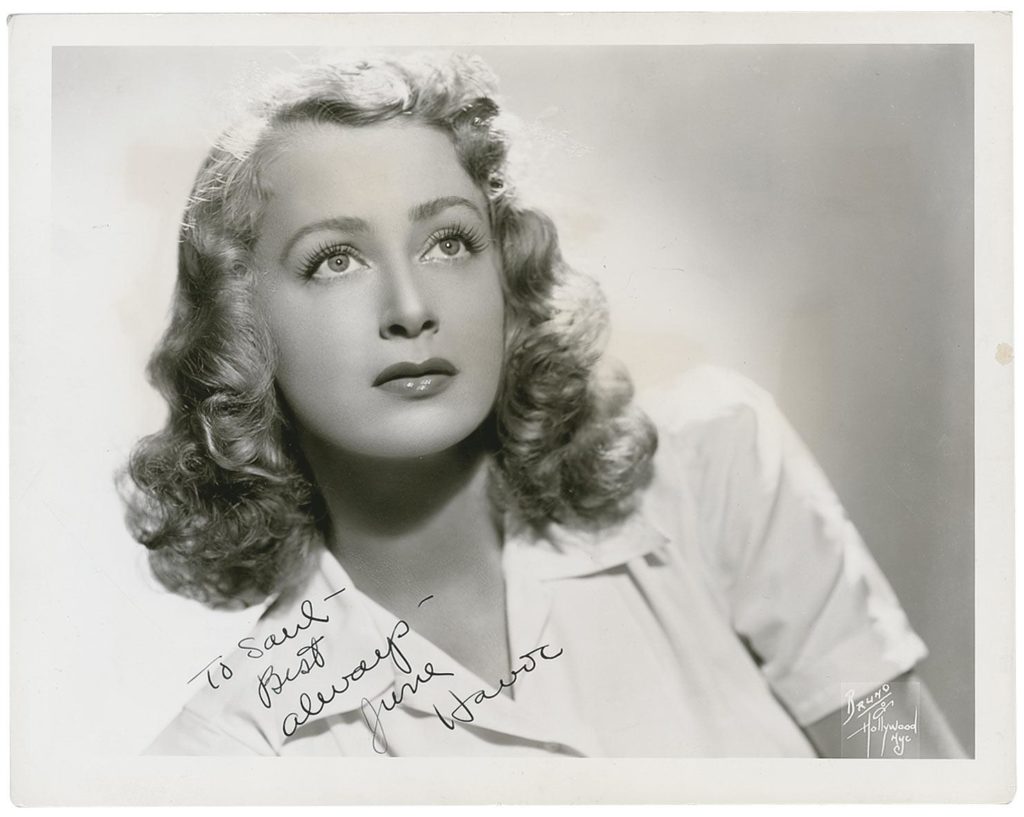 The mysterious, tucked-away oasis known as Clinton Court.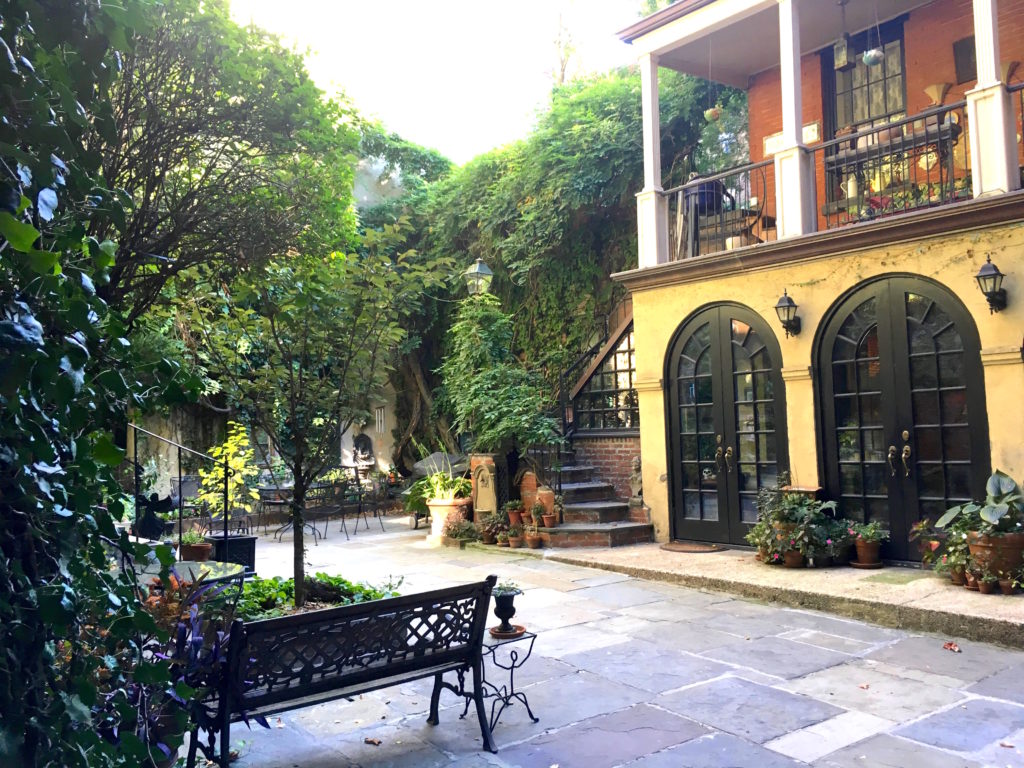 The neighborhood institution known as the Landmark Tavern today, a tavern which has been in business since 1868.
The infamous bathtub. Does the ghost of a Confederate veteran still rub-a-dub in this tub?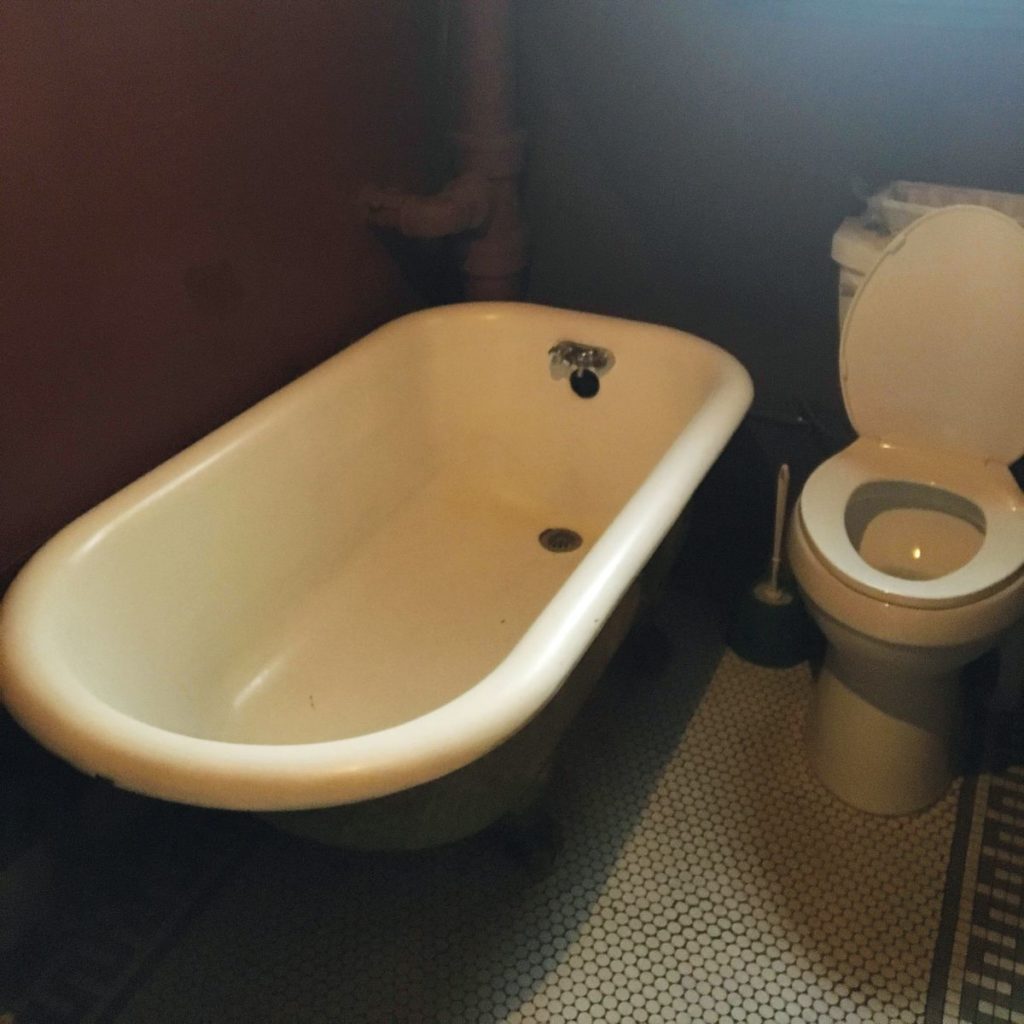 The film star George Raft, a regular at the Landmark Tavern …. to this day.
FURTHER LISTENING:
For a 'regular' look at the history of Hell's Kitchen, listen to this show:
Last year's ghost story episode on Greenwich Village plays a small role in this year's episode as well.