PODCAST: A history of all things trash in New York City.
Picture New York City under mountains of filth, heaving from clogged gutters and overflowing from trash cans. Imagine the unbearable smell rotting food and animal corpses left on the curb. And what about snow, piled up and untouched, leaving roads entirely impassable?
This was New York City in the mid 19th century, a place growing faster than city officials could control. It seems impossible to keep clean.
In this episode, we chart the course to a safer, healthier city thanks to the men and women of the New York City Department of Sanitation, which was formed in the 1880s to combat this challenging humanitarian crisis.
And along the way, we'll stop at some of the more, um, pungent landmarks of New York City history — the trash heaps of Rikers Island, the mountainous Corona Ash Dump, and the massive Fresh Kills Landfill.
PLUS: We'll be joined by two special guests to help us understand the issues surrounding New York City sanitation in the 21st century:
Robin Nagle is a Clinical Professor at NYU and the Anthropologist in Residence for New York City's Department of Sanitation, and the author of Picking Up – On the Streets and Behind the Trucks with the Sanitation Workers of New York City.
Maggie Lee is the records management officer in the Sanitation Department, and also serves as the deputy director for Museum Planning for the Foundation for New York's Strongest.
LISTEN NOW — THE STORY OF NEW YORK SANITATION
To get this week's episode, simply download or stream it for FREE from iTunes, Stitcher, Spotify or other podcasting services. You can also get it straight from our satellite site.

Or listen to it straight from here: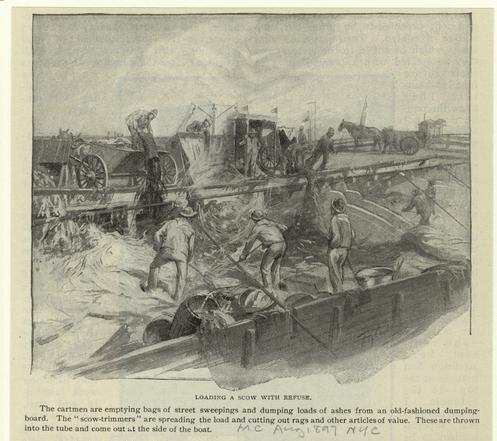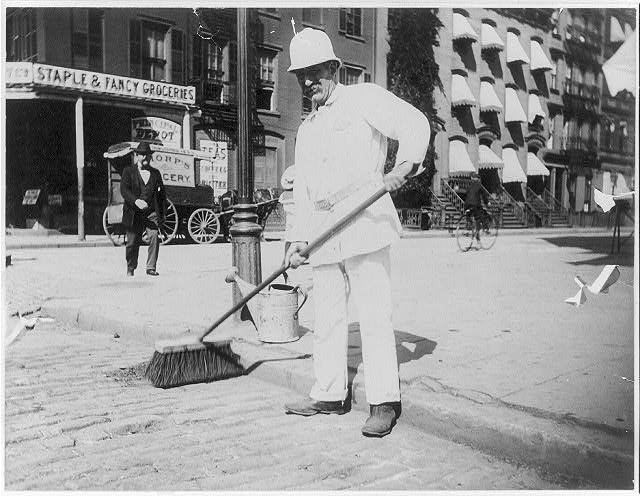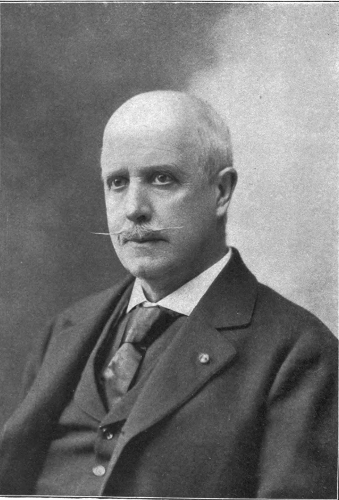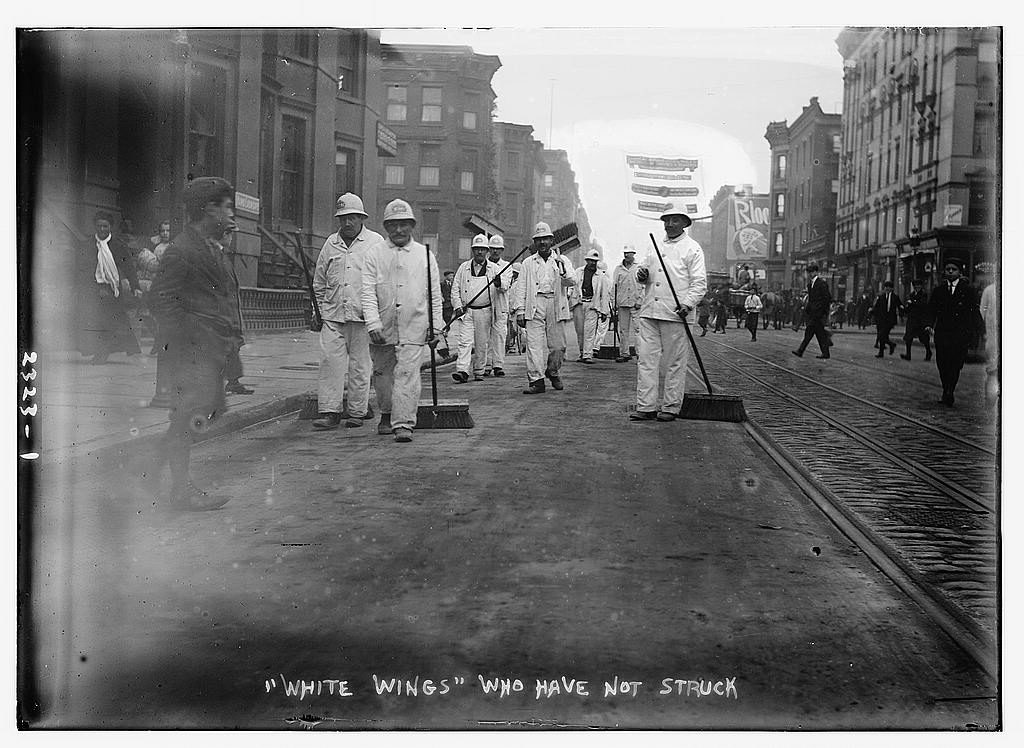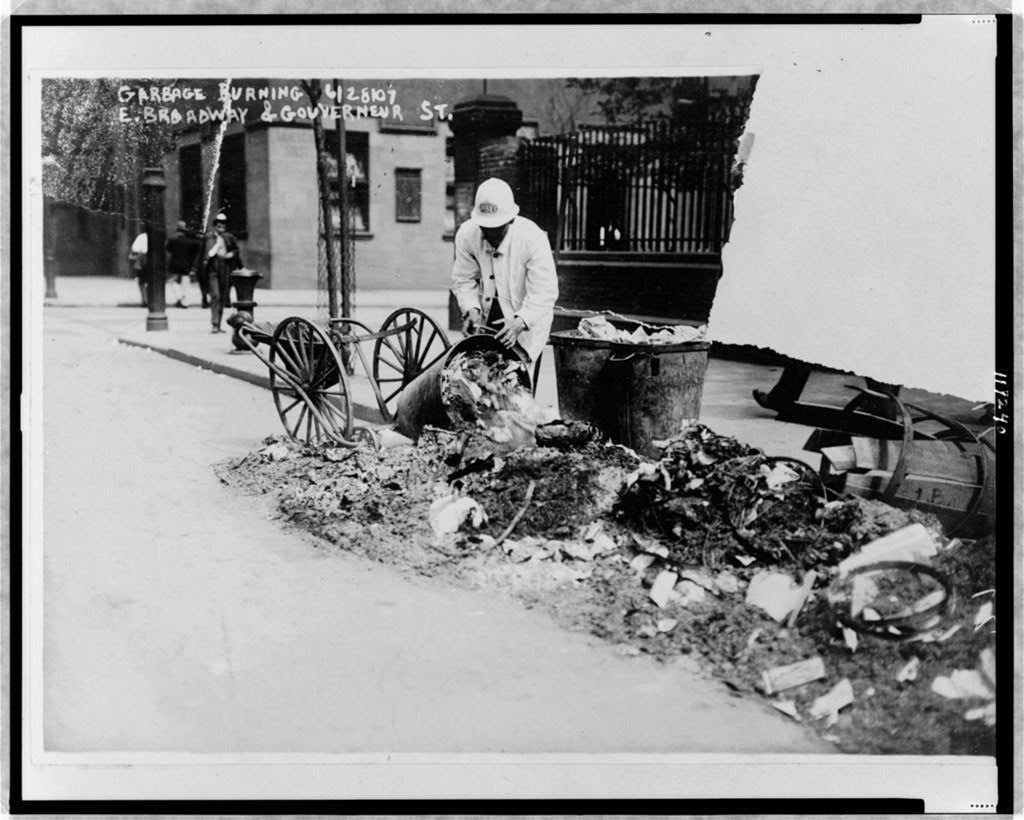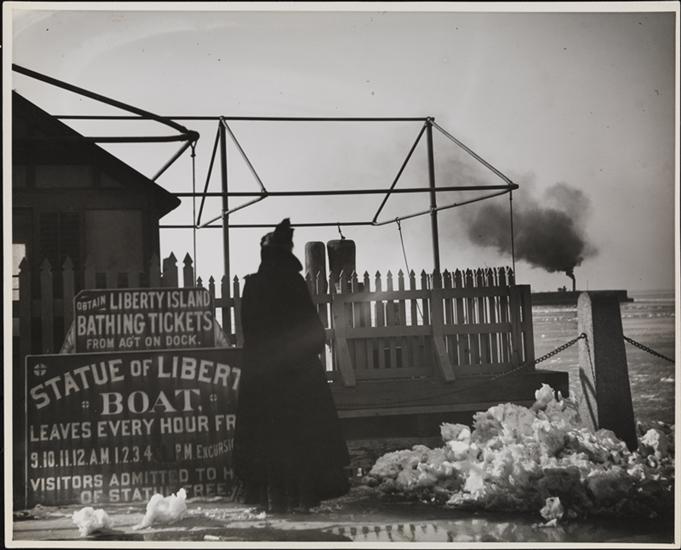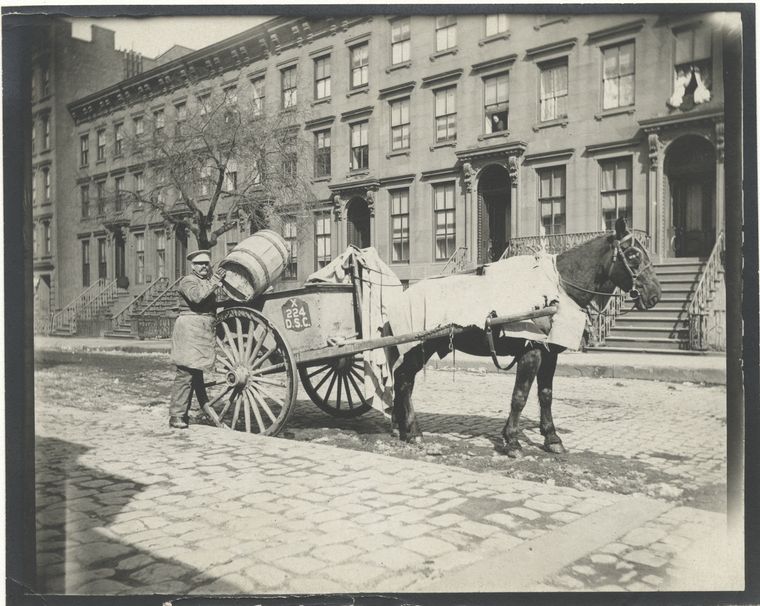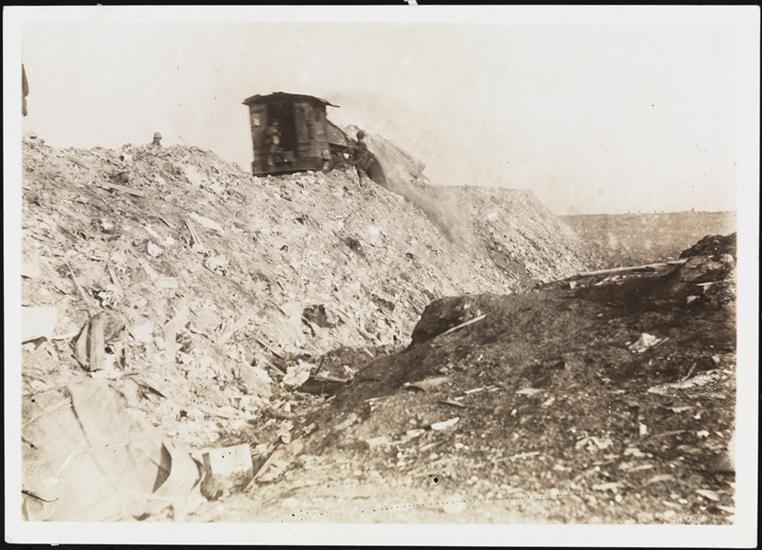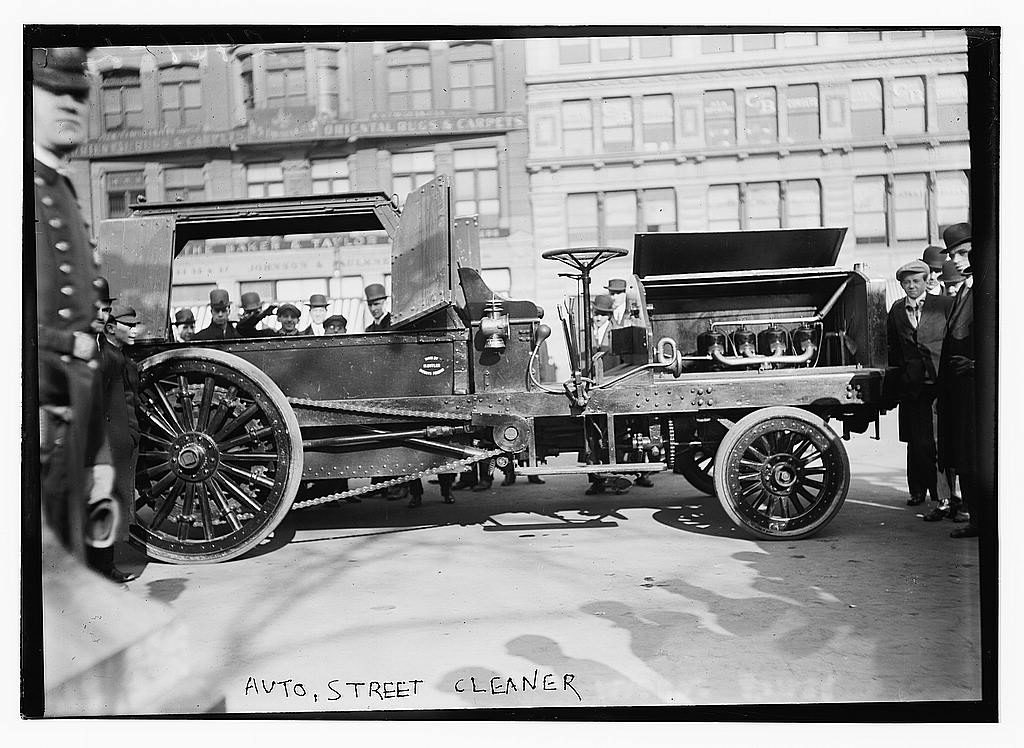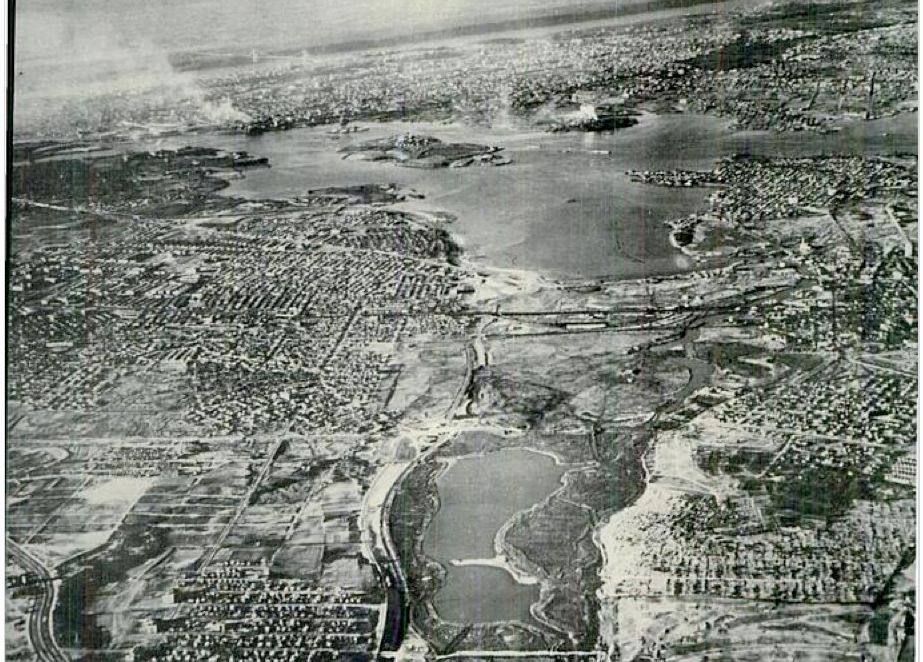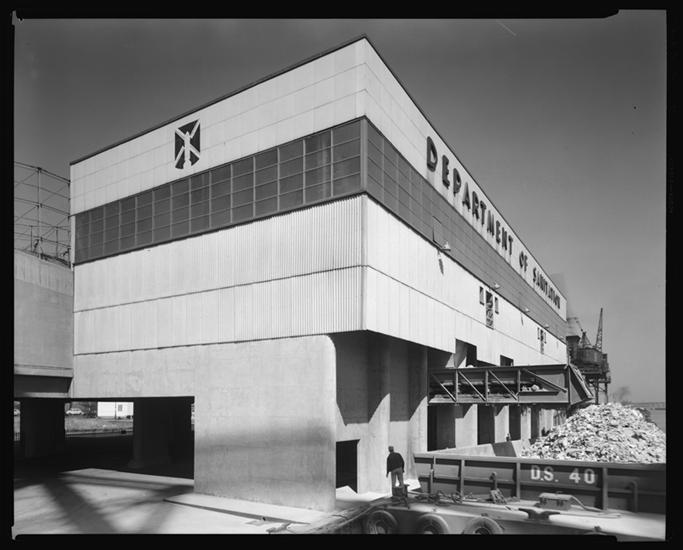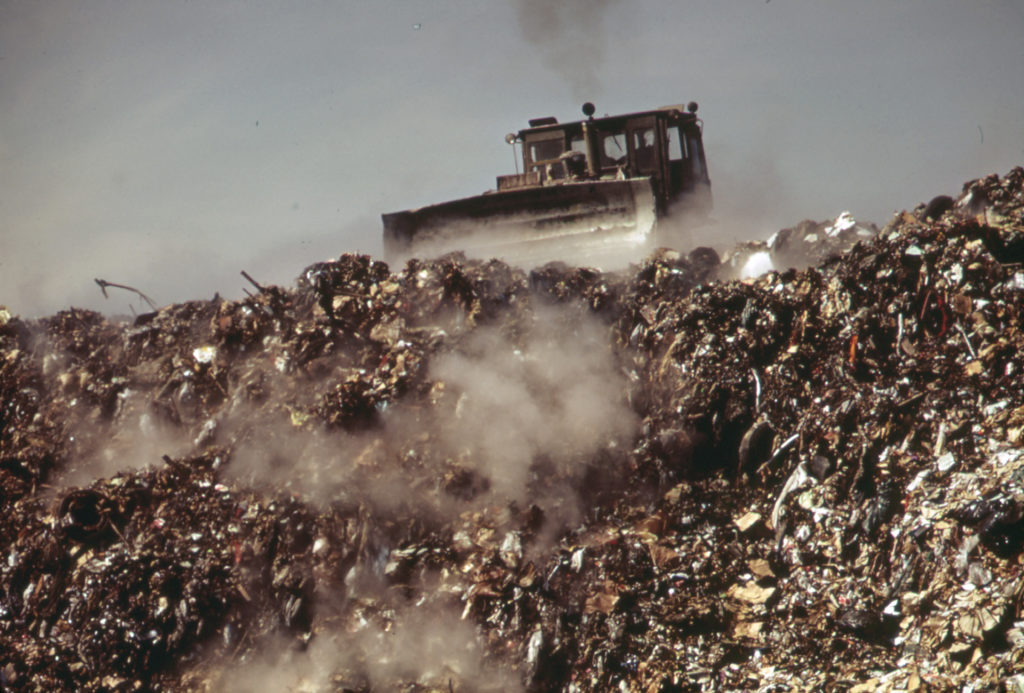 PLACES TO VISIT
Hunter East Harlem Gallery: "What is Here is Open: Selections from the Treasures in the Trash Collection" — an art show centered around pieces thrown out with the trash, which is currently running at the Hunter East Harlem Gallery at 119th and 3rd Avenue through September 14, 2019. (See some images of the exhibition below.)
Freshkills Park: See for yourself the unbelievable transformation from notorious dump to breathtaking new park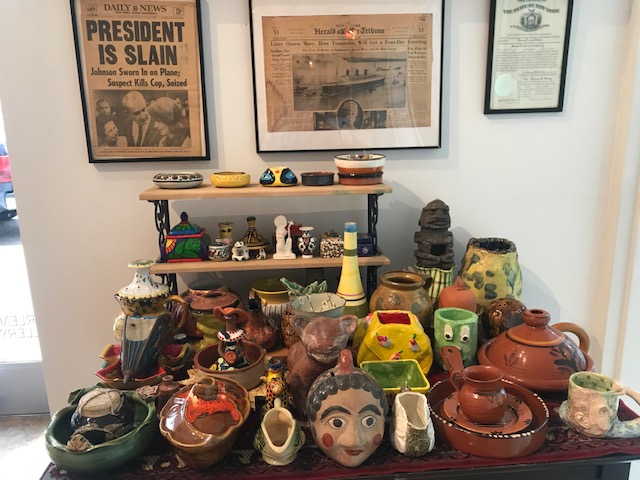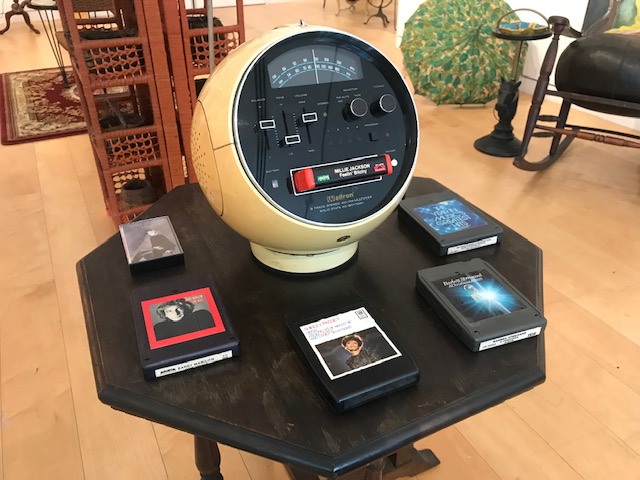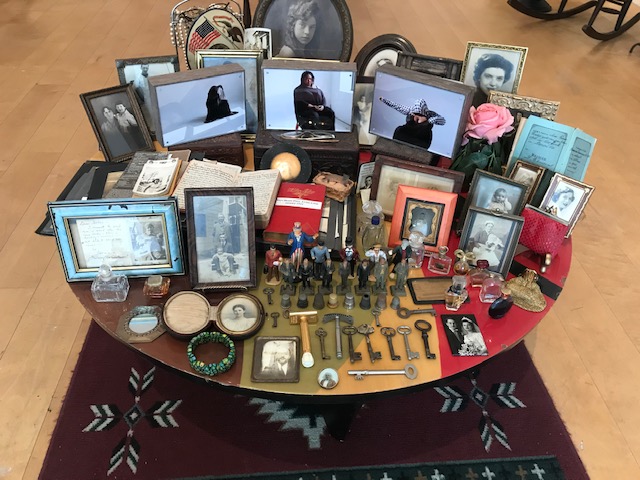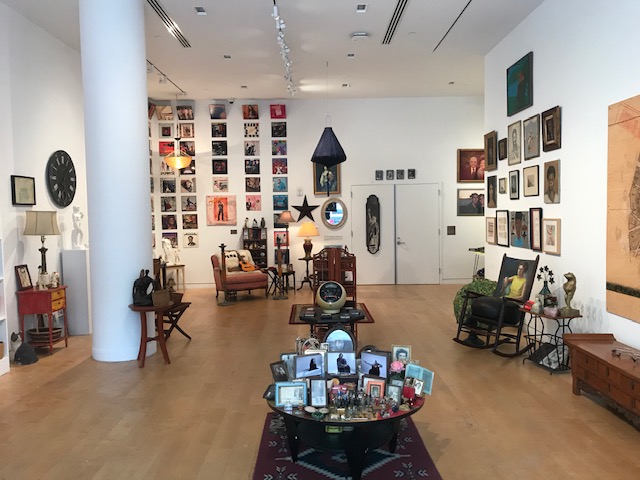 FURTHER LISTENING:
Listen to these shows in our back catalog for more information on subjects mentioned in this show —
The Blizzard of 1888 proved that New York's fledgling Department of Sanitation had its work cut out for them.
Rikers Island had a truly unusual history that goes far beyond its current function as a controversial jail complex.
The World's Fair of 1939 was planted atop the site of a notoriously ghastly ash dump:
FURTHER READING FROM THE WEBSITE:
Know Your Mayors: A Profile of Mayor Williams Strong

The Corona Ash Dump: Brooklyn's burden on Queens, a vivid literary inspiration and a bleak, rat-filled landscape
The Origin of Snow Removal for All New Yorkers, Rich or Poor
Lovely Photos of the New York Garbage Strike of 1911
FURTHER BOOK READING:
Picking Up: On the Streets and Behind the Trucks with the Sanitation Workers of New York City by Robin Nagle
History of Public Health in New York City 1625-1866 by John Duffy
Fat of the Land: Garbage of New York — The Last Two Hundred Years by Benjamin Miller
Gotham Unbound: The Ecological History of Greater New York by Ted Steinberg
Noxious New York: The Racial Politics of Urban Health and Environmental Justice by Julie Sze
__________________________________________________________________________
The Bowery Boys: New York City History podcast is brought to you …. by you!
We are now producing a new Bowery Boys podcast every other week. We're also looking to improve and expand the show in other ways — publishing, social media, live events and other forms of media. But we can only do this with your help!
We are now a member of Patreon, a patronage platform where you can support your favorite content creators.
Please visit our page on Patreon and watch a short video of us recording the show and talking about our expansion plans. If you'd like to help out, there are six different pledge levels. Check them out and consider being a sponsor.
And join us for the next episode of the Bowery Boys Movie Club, an exclusive podcast provided to our supporters on Patreon.
We greatly appreciate our listeners and readers and thank you for joining us on this journey so far.