By the 1930s, New York City's thriving garment industry had moved from the Lower East Side to Midtown Manhattan*, housed within nondescript buildings with hundreds of showrooms and shop floors.
The streets were lined with idling trucks, racks of dresses pulled along the sidewalk by loaders and truck men. The streets where American fashion was made, were decidedly unglamorous.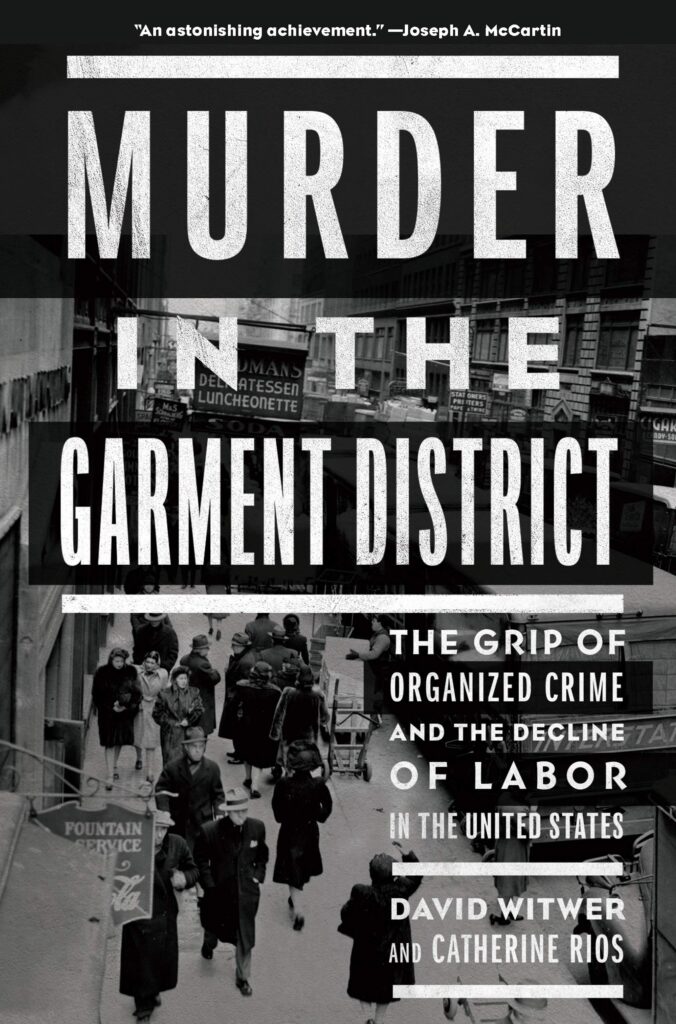 MURDER IN THE GARMENT DISTRICT
The Grip of Organized Crime and the Decline of Labor in the United States
David Witwer and Catherine Rios
The New Press
But on May 9, 1949, the Garment District borrowed a terrifying plot line from a Hollywood film noir. That afternoon, labor organizer Will Lurye was brutally stabbed by two assailants while making a call in a phone booth.
"Staged in the midst of a busy workday, in the crowded center of the Garment District, Lurye's murder was designed to send a message to the union and its supporters," writes David Witwer and Catherine Rios in Murder in the Garment District, an insightful exploration into labor unions' mid-century battles with the mob.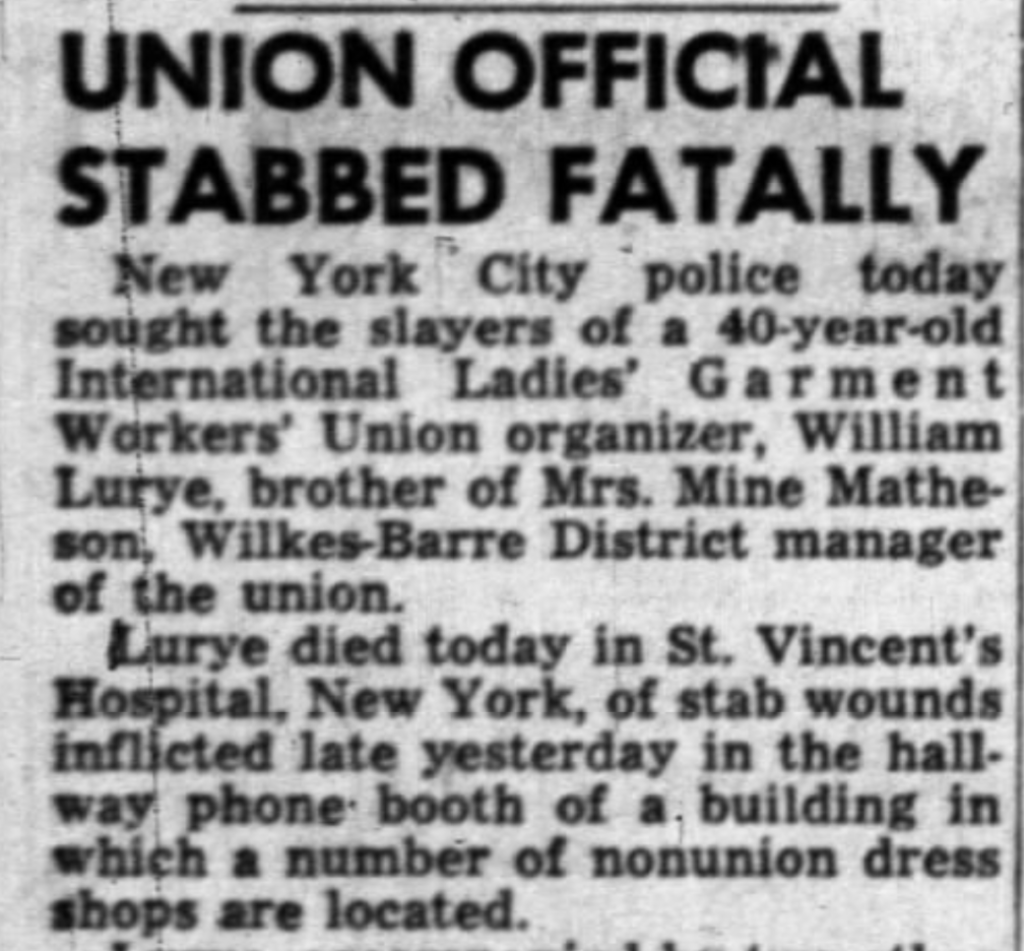 Fans of Martin Scorsese's The Irishman or perhaps even the garment subplots in The Marvelous Mrs. Maisel will find great intrigue with this hardboiled look at racketeering and the mob's gradual influence over labor unions.
Organized crime's growing control over the literal streets of the Garment District — via mob-controlled truck services — heightened the challenges had by union-run shops. Many shop owners were forced into relationships with the mob in order to survive.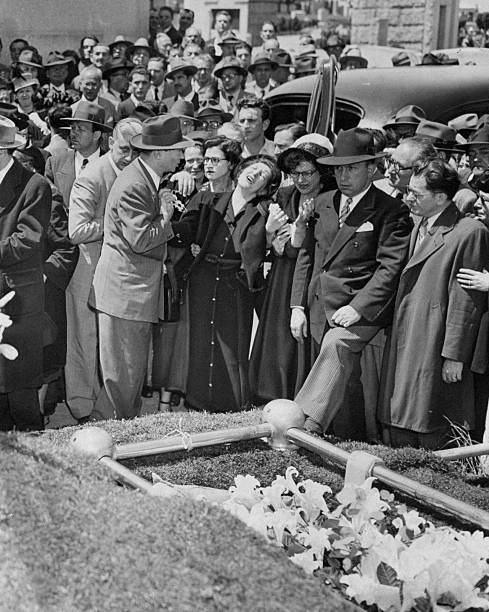 In addition, police departments would often feign interest in crimes aimed at labor organizers (who were often at odds with law enforcement in their daily routine). As a result, endangered labor groups "would turn elsewhere [for protection], and in doing so the union's leadership chose to make an accommodation with organized crime."
But this association would soil the reputation of American labor unions, built fifty years before in the sweatshops of major cities by most immigrant workforces.
David Dubinsky, president of the International Ladies' Garment Workers' Union, even called this form of racketeering "a cancer that almost destroyed the American labor movement."
Murder isn't much of a mystery but its observations of 20th century organized crime in New York City — and its oppressive hold on a vital industry — are truly chilling.
*For more information on the Garment Industry's move to Midtown Manhattan, check out our back-catalog show on the history of the Garment District: