We've now made our Bowery Boys Movie Club episode on the film Midnight Cowboy available for everyone. Listen to it today wherever you get your podcasts.
Midnight Cowboy, released one month before the Stonewall Riots, depicts several alternative scenes that were thriving in New York City in the late 1960s — from wild psychedelic parties to the sleazy movie theaters of Times Square.
The film plays out in both brightly lit diners and busy Midtown streets. Freeze frame the film for just a moment and you'll discover a rich history of visual information about New York City history.
Listen in as Greg and Tom discuss the film's glorious Manhattan locations — from the crumbling Lower East Side to the vistas of Park Avenue — then give a joyful spoiler-filled synopsis through its startling and sometimes unsettling plot.
How do I get the Bowery Boys Movie Club? Simply support the Bowery Boys: New York City History podcast at any level on Patreon.
Once you're signed on, you'll see a private RSS link that can be put directly into your favorite podcast player. Or it can be played directly from the Patreon app once you're signed in.
This episode is made possible by our supporters on Patreon, and is part of our patron-only series Bowery Boys Movie Club. Join us on Patreon to access all Movie Club episodes, along with other patron-only audio.
---
Should you watch the movie before you listen to this episode? This podcast can be enjoyed both by those who have seen the film and those who've never even heard of it.
We think our take on Midnight Cowboy might inspire you to look for the film's many fascinating (but easy to overlook) historical details, so if you don't mind being spoiled on the plot, give it a listen first, then watch the movie! Otherwise, come back to the show after you've watched it.
Thank you for supporting the Bowery Boys podcast!
---
In honor of the 50th anniversary of the release of Midnight Cowboy, we published this celebration of the film, a detailed look at this gritty, provocative film as a celebration of New York City itself.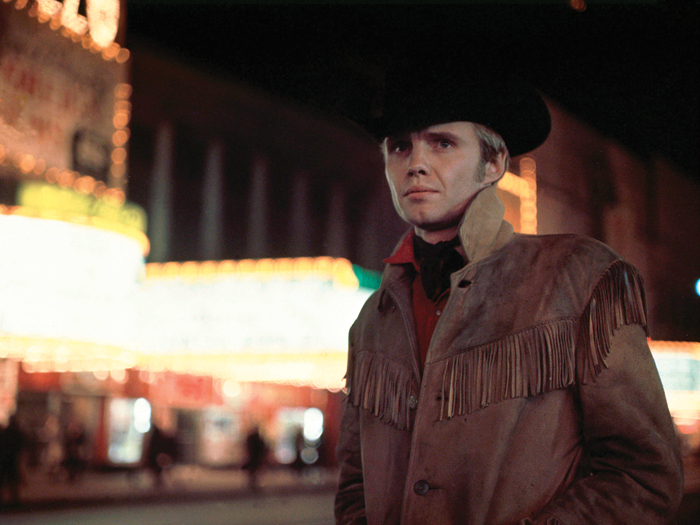 In 1970, the Academy Award for Best Picture went to an X-rated film set within the world of gritty, vice-riddled Times Square.
The central figures in that film — 'Midnight Cowboy' directed by John Schlesinger— were a clueless cowboy named Joe Buck (Jon Voight), clomping into New York with dreams of becoming a successful hustler, and the wheezing Enrico Rizzo or 'Ratso' (Dustin Hoffman), a con man with even bigger dreams of Florida sunshine.
There are few time capsules of New York's darker days quite as pleasurable as Midnight Cowboy. It's hardly as provocative as when it was released in May 1969, but its ragged edges have only become more remarkable to view as a piece of history, paying tribute to an era often romanticized today.
We know now that this is not as low as New York City would sink. The 1970s would bring further financial ruin and physical deterioration.
But Midnight Cowboy is in no way sugar-coated, and for those who think they would prefer this New York over the overpriced, condo-centric Manhattan we live, work and play in today might do well to give this film a very close inspection.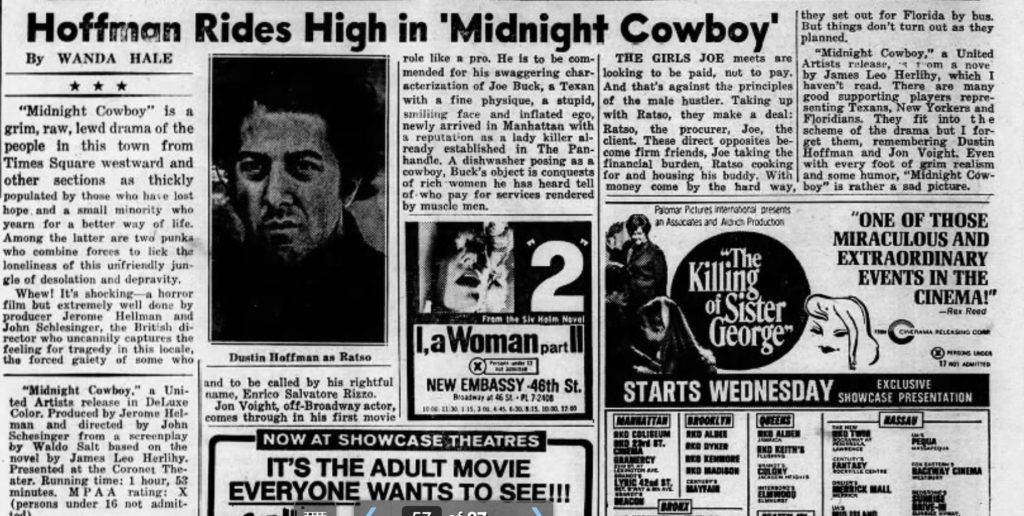 Here are 25 fascinating facts and details from the film itself, some of them specific to individual shots in the film. There are no major spoilers here, but you'll appreciate this more if you've at least seen the film once.
At the bottom is a Google map of some of the places mentioned in this article: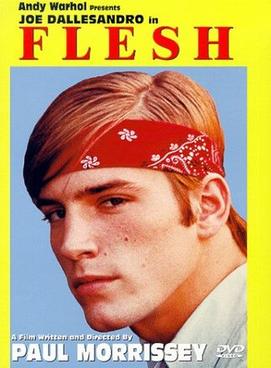 1. 'Midnight Cowboy was shot in New York City during the spring and summer of 1968. Inspired by the making of Schlesinger's film, Andy Warhol protege Joe Dallesandro starred in his own cowboy hustler movie called Flesh. Given its micro-budget and cheap production values, the Dallesandro variant made it into theaters many months before Cowboy did. (More on Warhol in a bit.)
2. As Buck heads into New York on a Luxury Liner bus, New Jersey is epitomized with a montage of tangled highways, roadside hotels and congestive industry. Featured in this quick-cut of unpleasantness is the Seville Motel (in North Bergen), the Pitt-Consol Chemical Company in Newark, and of course Newark Airport.
3. On the bus, Buck holds a radio to his ear and listens to the sunny voice of Ron Lundy from WABC, 770 on the AM dial. Midnight Cowboy features many iconic images and names which would disappear in the 1970s, but Lundy's career was just taking off, soothing the anxieties of New York commuters well into the 1990s. If you stuck around listening to 770 that particular day, you'd also be likely to hear another famous broadcaster — Howard Cosell.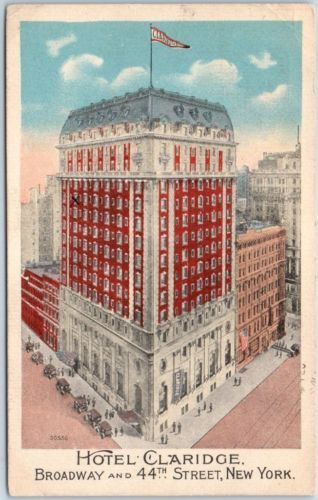 4. For the first third of the film, Joe Buck resides at the Hotel Claridge at Broadway and 44th Street.
Back in the 1910s, this might have been considered the heart of New York culture, as Rector's Restaurant, the ultimate lobster palace, resided on the first floor.
The Claridge was demolished in the early 1970s. Today, ABC broadcasts Good Morning America and other programming from this site.
Joe buys a copy of the postcard (at left) to send back home, indicating with an arrow what floor he's on. He eventually rips it up. (Pic courtesy Postcard Attic)
5. The cowboy strolls through the streets of Midtown, stunned and confused by the rhythms of city life. His Texan gait and cowboy flair stand apart from the life of Fifth Avenue.
Along the way, you can spot some places that are still around (like the Swiss National Tourist Office at W. 49th Street) and some long gone, such as the children's clothing retail Best & Company at W. 51st Street, torn down in the 1970s and replaced with the Olympic Tower.
Joe finishes his tour of Fifth Avenue with a stop at Tiffany's & Co., ogling a lady as she ogles a piece of jewelry behind the window. The 1960s began with the site used in the film Breakfast At Tiffany's.
You could spend an hour comparing and contrasting the characters of Joe Buck and Holly Golightly. Both characters maneuver through New York nightlife using their sexual wiles.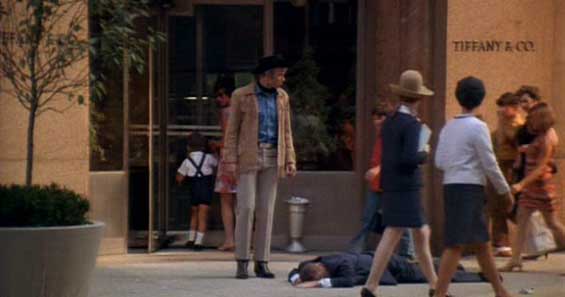 Below: Buck stands flummoxed in front of a man lying on the sidewalk, more confused perhaps of the reactions of others walking by. (Courtesy On The Set of New York)
6. The naive Buck looks for prospective clients along Park Avenue, stopping older women with his silly line, "I'm looking for the Statue of Liberty." (He clearly saw it on his way into Manhattan.)
One lady suggests taking the "7th Avenue Subway" (today's 1-2-3 train) before catching on and escaping to her home at 117 East 70th Street.
The exterior of this luxurious townhouse in Lenox Hill sends Joe into one of his many gauzy fantasies. This house, built in 1931, is situated along Millionaire's Row and was built by Frederick Rhinelander King, who worked at the firm McKim, Mead & White.
Today the building holds the headquarters of the Harambee USA Foundation, an African relief organization.
7. Joe finally gets lucky (relatively speaking) when he meets a socialite played by Sylvia Miles, who invites him up to her apartment at 114 East 72nd Street. He's rebuffed when he eventually gets around to asking for money. "Who do you think you're dealing with, some old slut on 42nd Street?!"
Unlike the previous townhouse, this apartment building was only a few years old when it was notoriously used as the location of Buck's first New York hookup. A few years after Midnight Cowboy was released, this building became a co-op.
8. The Mutual of New York building at 1740 Broadway makes regular appearances throughout the film, as much for its glowing MONY sign as for the Weather Star atop the building, alerting midtown Manhattan of the time and temperature.
The ubiquitous timepiece — in 7,344-point Futura, for you font buffs — first made its appearance in the 1950s. The sign comes up in a gag later in the film involving a drug-induced Scribbage game.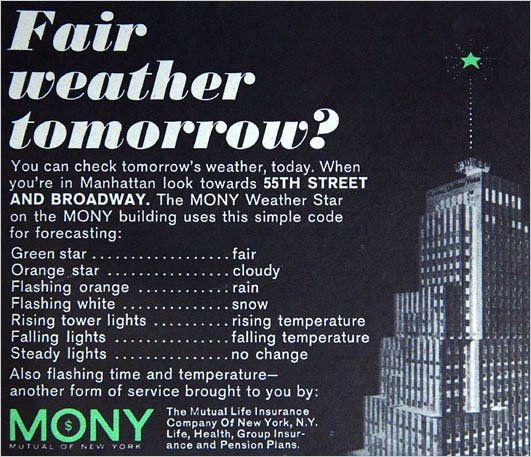 9. Midnight Cowboy is rather ambivalent on the subject of gay people.
While out and confident gay people are seen along the fringes, the film mostly focuses on those who troll 42nd Street and are generally ashamed or guilt-ridden by their actions.
It does make for an intriguing time capsule, as literally one month after the film's release came the riots and gatherings outside Stonewall bar in the West Village.
10. Buck meets Rizzo at a midtown bar — possibly the Terminal Bar — and the nervous, chronically ill grifter agrees to take the cowboy to a pimp friend of his. The movie's most famous line was delivered as Hoffman and Voight are crossing 58th Street at Sixth Avenue.
11. Rizzo and Buck continue their stroll back over to Fifth Avenue and the Plaza Hotel. Rizzo briefly commiserates with a carriage horse before heading over to a spectacular row of green phone booths, similar in design to a set of old booths at the 79th Street Boat Basin (courtesy the Payphone Project ).
These green phone booths must have been quickly replaced in the 1970s with the more familiar silver booths.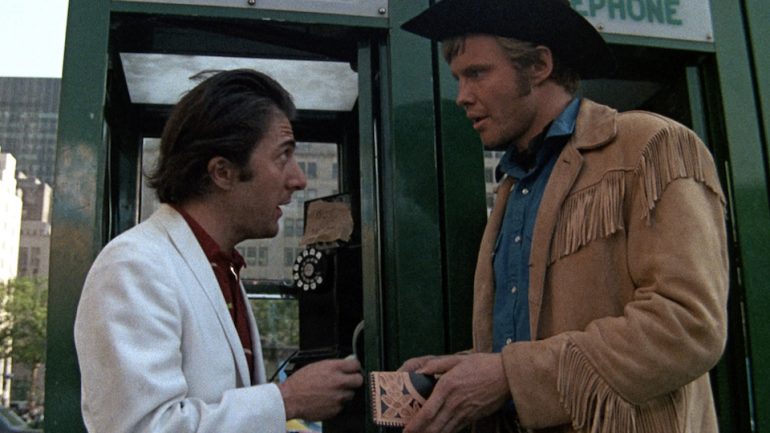 Midnight Cowboy is a celebration of old New York phone booths, which sadly dwindled in number starting in the 1980s. For that loss, we're sorry, Clark Kent.
12. After Rizzo abandons Buck with a crazed preacher, the cowboy lapses into a black-and-white fantasy sequence, chasing Rizzo down into the subway. Rizzo is seen riding away on an F train, specifically the R40 style subway car.
These would become very popular with graffiti artists and most associated with New York's rundown transportation system. What you're seeing in the film, however, is a new car, as they entered service in 1968.
13. One of two memorable Times Square signs in the movie is the one hanging outside Buck's hotel window for Haig's Whiskey. While the sign proclaims 'Haig's for Today's Taste', its more popular slogan was 'Don't Be Vague'.
A picture of the Times Square sign, below, is from 1970, astride one of Times Square's most famous signs for Bond Clothing Stores. (Courtesy Skyscraper City)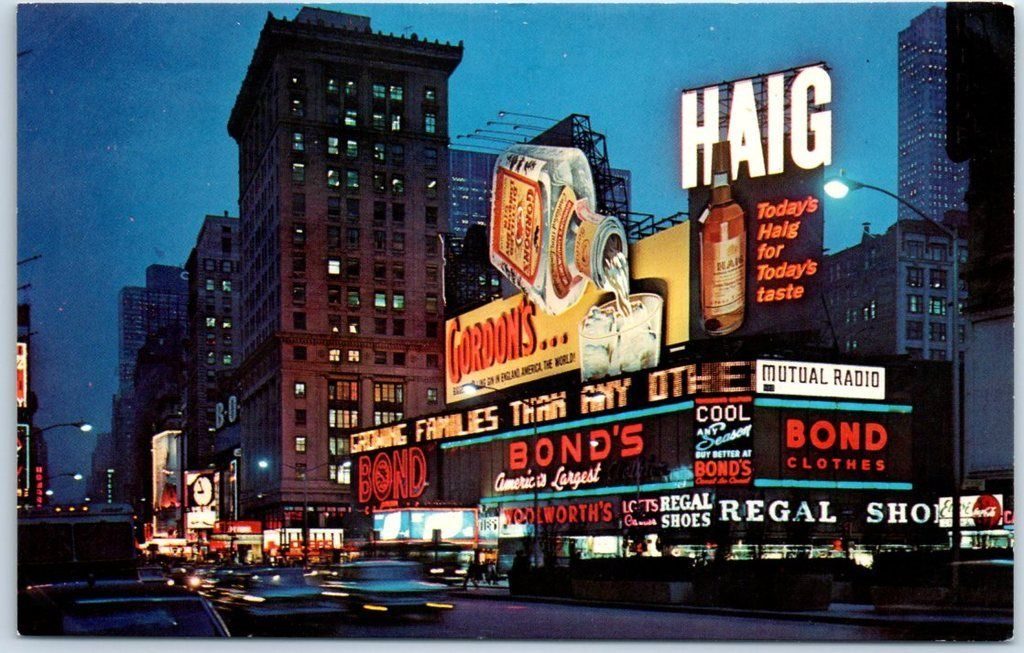 14. Ah, 42nd Street! The bright illuminated marquees, the all-night shops, the weird and dangerous street scenes, the alternative world that it offers in Midnight Cowboy.
Among the many prurient delights seen in the background is the great old Hubert's Museum, a classic old dime museum that held on even as the culture around it became debauched and seedy.
The museum closed the year after it was featured in the film, becoming, like so many places along 42nd Street, a peepshow. You can find some incredible pictures of Hubert's here.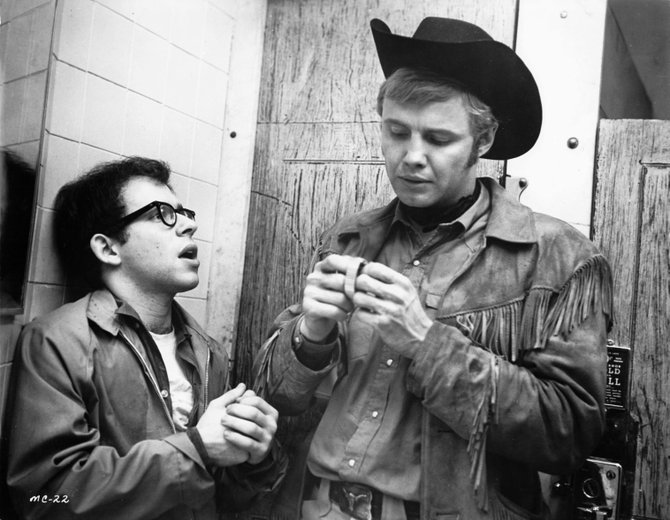 It's around this spot that Buck is picked up by his first male client, played by a young Bob Balaban (Close Encounters of the Third Kind, Best In Show). While portrayed as a skittish, quiet boy, today his character looks more like the hip lead singer of a Brooklyn electronic band.
15. Buck emerges from an all-night movie theater and wanders down 42nd Street early the next morning. Among the many films advertised on the row of marquees is one with a most arresting title — The Twisted Sex.
The sexploitation flick was made in 1966 by Chancellor Films, famous for all sorts of naughty pictures, including 'Fanny Hill Meets Dr. Erotico', 'The Diary of Knockers McCalla', 'Animal Love' and 'Sex Cures The Crazy'.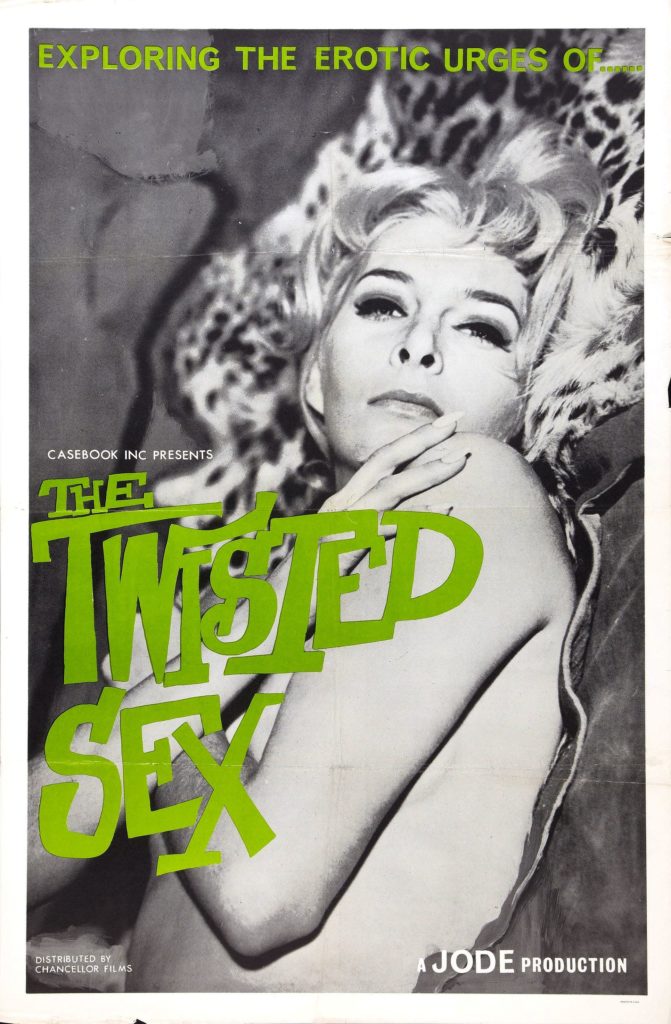 16. Buck chases down Rizzo at a diner on the Upper West Side. They argue and turn the corner to reveal the Hotel Kimberly for 'transients'.
This is NOT the Kimberly Hotel in Times Square, a far classier joint. Kimberly was located at Broadway and 74th Street, which becomes obvious when you see the exterior of the Apple Bank Building in a cross-shot.
The Hotel Kimberly had once been a rather fabulous hotel in the 1930s-40s. In fact, a young Lucille Ball lived here in 1931! (Image courtesy Pay Phone News)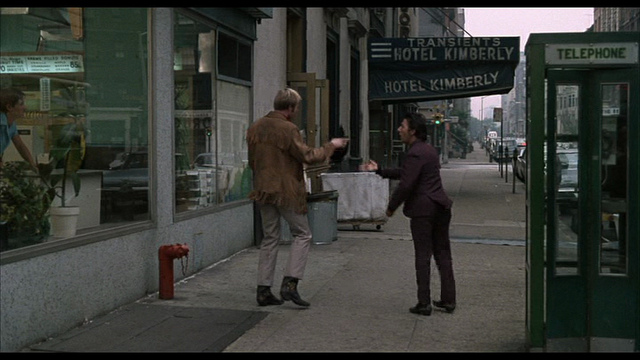 17. Rizzo takes Buck back to his place, not the "Sherry Netherlands" [sic] that he claims earlier in the film, but in a rundown East Village tenement, presumably on its way toward demolition.
Although I do not know the specific address, these scenes are memorable for perhaps being the first time Lower East Side squatting is featured in a Hollywood film!
18. Rizzo decides Buck needs to score clients the old-fashioned way — by stealing them from other men. They visit The Perfect Gentleman Escort Service — "endorsed by leading travel agencies and credit clubs" and probably in no way disreputable — and snag an address where a potential client awaits at the Hotel Berkley.
The Berkley is a women's hotel, "a whole goddamn hotel with nothin' but lonely ladies," as Rizzo indelicately describes. That is one of the few places in 'Midnight Cowboy' that does not exist.
The Gotham Hotel, at Fifth Avenue and 55th Street, stood in for this fictional haven. Today, you may know it better as The Peninsula.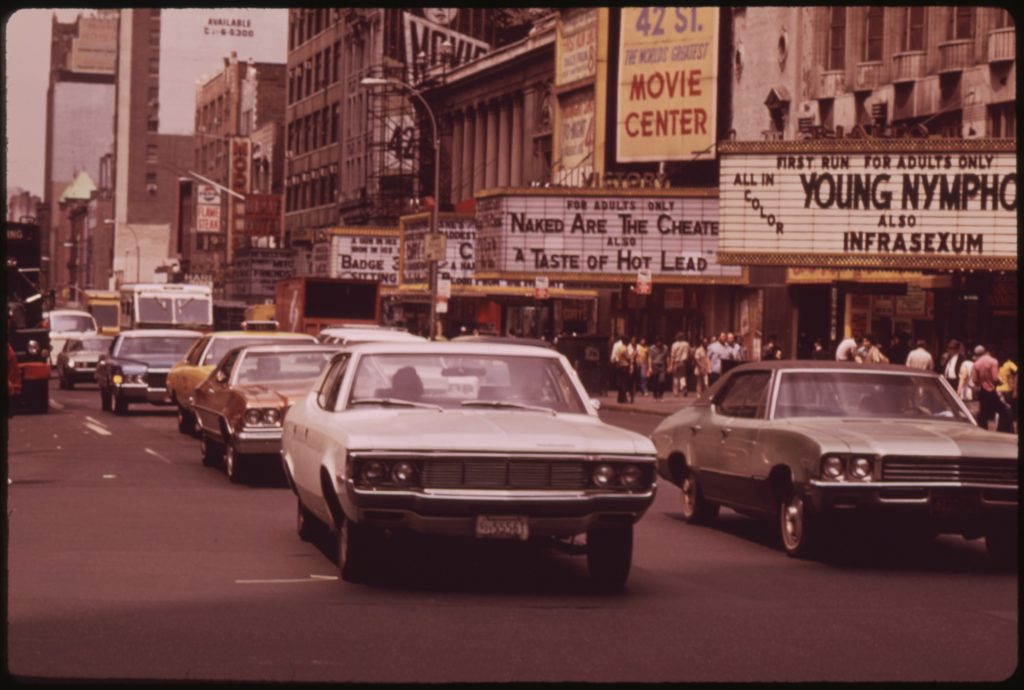 19. The second notable Times Square signage gets a few seconds of glory at this point — the Gillette Right Guard sign, dispensing steams of aerosol into the street. The steam effect was another iteration of creativity began in 1933 with the A&P 8 O'Clock Coffee cup.
20. Desperate for money, Buck resorts to selling plasma at a midtown blood bank. I can only recoil in horror at the sort who frequented this place in the late 1960s, looking for extra money.
I'm not sure of the exact address of the neon-advertised blood bank featured in the film, but it's possibly the one featured in this picture, located over on Eighth Avenue. (Courtesy Christian Montone/Flickr)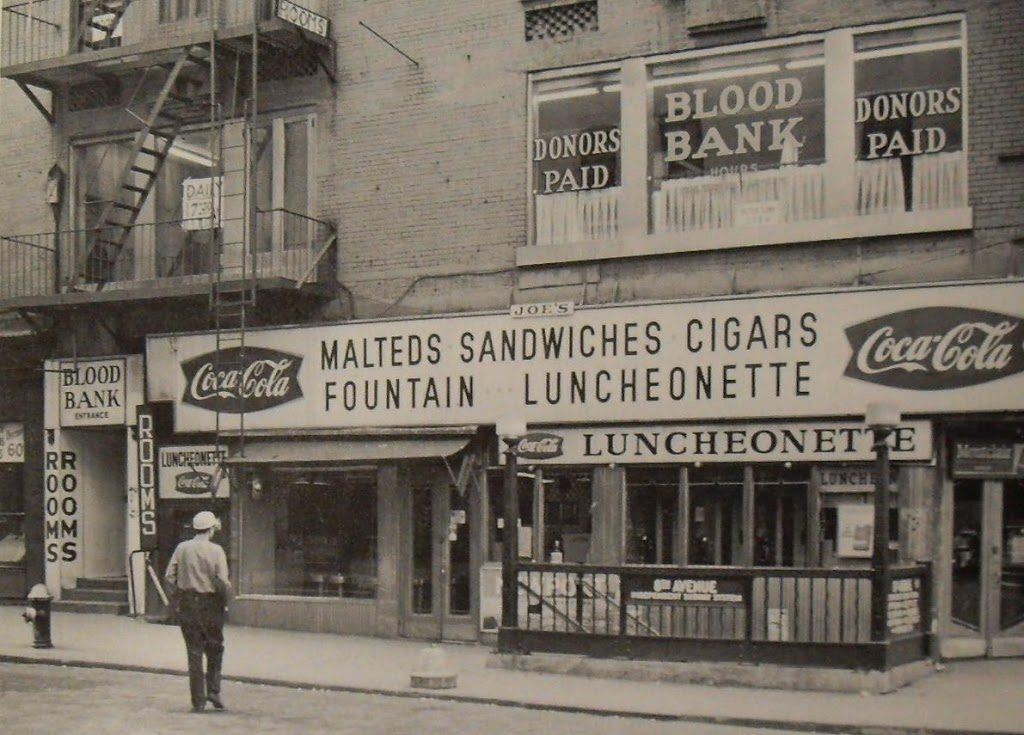 21. In a refreshing break from Manhattan, the duo is seen walking all the way to Queens to visit the grave of Rizzo's father at Calvary Cemetery. Rising in the distance you can see the Kosciuszko Bridge.
A few years later this same cemetery would be used in 'The Godfather'. (Below the scene from Calvary, courtesy DVD Beaver)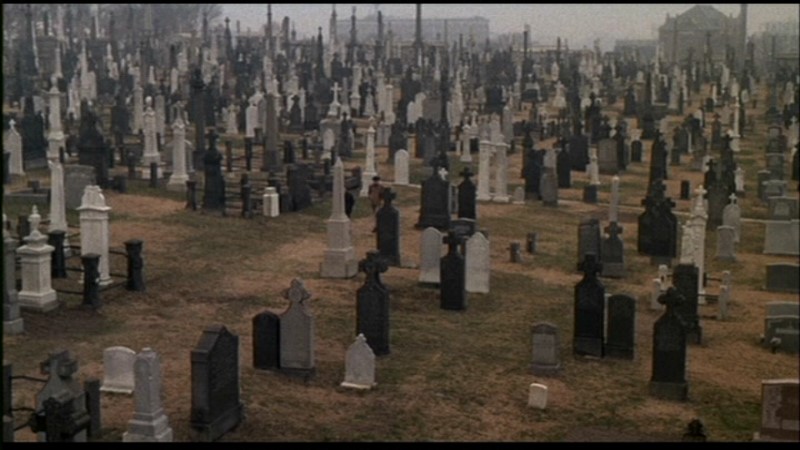 22. Rizzo and Buck are talking in a diner when a strange duo enters, snap Buck's picture and hand him a flyer to a mysterious party, located "at Broadway and Harmony Lane," another false address designed for the film.
Rizzo is incredulous and possibly jealous. "Where does it tell you to go? Klein's bargain-basement?" This is a reference the famous discount clothier S. Klein, and in particular to their location off Union Square.
The store typified the square's general fall from grace as a place of high-end retail. S. Klein would remain open until 1976. (Below: Klein's being demolished in 1978, pic courtesy Forgotten NY)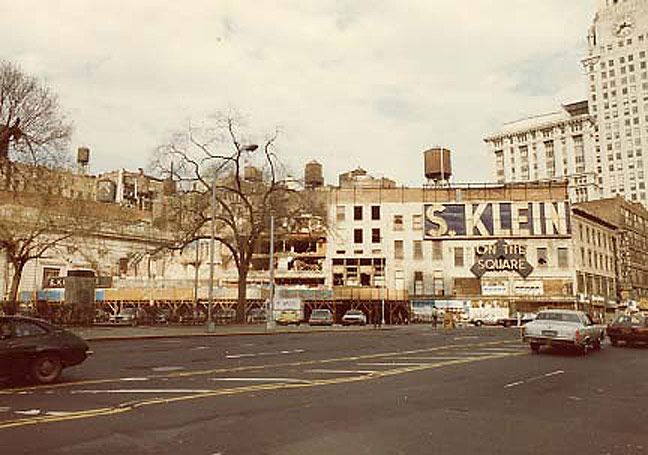 23. They eventually go to the strange party — or should I say 'happening' — of Hansel and Gretel Mac Albertson. "Flesh and blood and smoke will be served after midnight," according to the flyer.
The party style and decor is heavily influenced by Andy Warhol's own psychedelic events, and there's a glimmer of The Electric Circus in the set design. If that wasn't enough, Warhol acolytes Viva, Ondine and Ultra Violet make brief appearances.
Warhol was asked to participate in the film but he declined. In June 1968, as Midnight Cowboy was wrapping up filming, Warhol was shot by Valerie Solonas.
24. Buck's last desperate trick involves an out-of-towner he picks up at a midtown arcade. (This might even be the arcade in question.)
Later, we see the pair up on 49th Street, turning the corner to be greeted with the facade — of Colony Records! The classic music store was located in the Brill Building and had remained a surviving relic of midtown's popular music glory days, right up until its closure last year.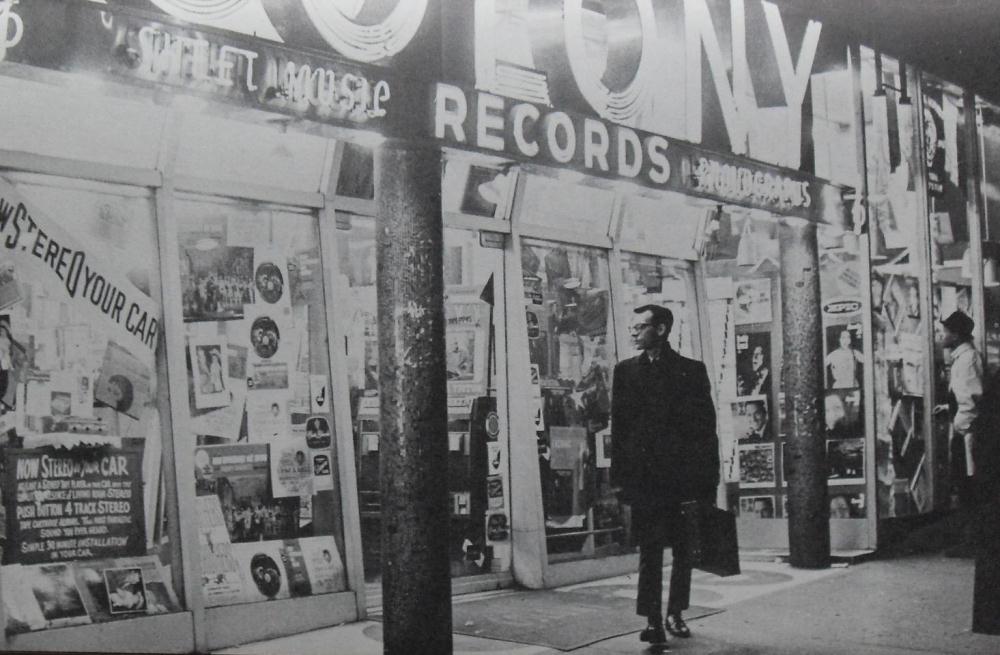 25. Finally, that omnipresent song! Nilsson's 'Everybody's Talkin" is probably one of the most famous pop songs to ever be featured in a motion picture, its ease and flowing charms compatible with Joe Buck's carefree attitude.
But if the artist had had his way, another song would have been used — "I Guess The Lord Must Be In New York City." You can give it a listen here. Which do you prefer?
Here's a map of some of the places from 'Midnight Cowboy' mentioned in the article above. A couple of places may be off — and a few are speculations, based on clues in the film. If you have any further information, please email me!
View Midnight Cowboy: The Map in a larger map