You'll be surprised by Tiffany's 170-year history as a vanguard in New York luxury. See how they went from selling horse whips to world class diamonds.
Listen to it for free on iTunes or other podcasting services. Or you can download or listen to it HERE
The original Tiffany & Young location on downtown Broadway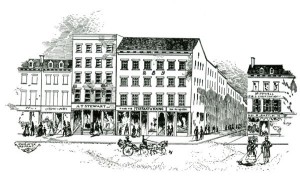 Charles Tiffany, the 'King of Diamonds'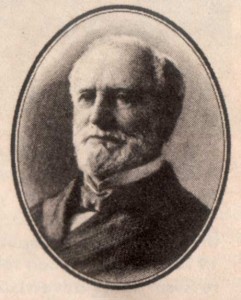 Outside of his gems, the most curious item that Tiffany probably ever sold in his store were leftover bits of the Atlantic cable. This is probably the only instance in history where cable wires became a luxury item.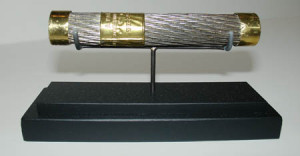 No amount of cable, however, drew the kind of crowds that the Tiffany diamond did: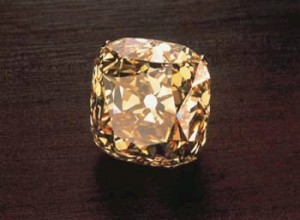 Here's a promo pic of Audrey Hepburn wearing the Tiffany diamond. After this photoshoot, the necklace was dismantled. The diamond has not been worn since.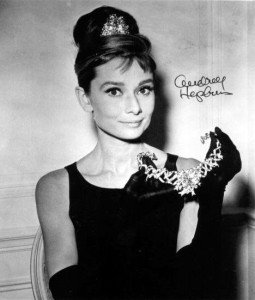 Sparkletack has a great podcast on the Great Diamond Hoax that vexed Charles Tiffany and various other wealthy gents.
And who are the Tiffany girls?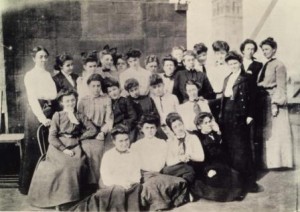 They're not counter girls at the jewelry store, but rather workers in the studio of Louis Comfort Tiffany. The studios were on 25th street and (then) Fourth Avenue. This team of largely unmarried women enjoyed a unique privledge in the history of the female workforce — they were paid the same as their male counterparts. More information here.
And finally, onto the end of this weeks blog series: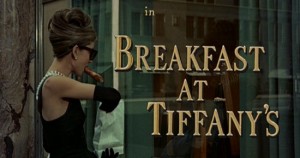 Meloncholy
1. Breakfast At Tiffany's
A little windowshopping
This serene, wistful and deceptively simple scene — Holly gets out of a cab, dreams of Tiffany jewels, walks down 57th street — displays New York at its best. Filmed on an early Sunday morning — the first time in decades Tiffany had ever opened its doors on a Sunday — just off camera were hundreds of Audrey fans and gawkers watching the progress of the filming.
According to director Blake Edwards, traffic was not controlled; they just happened to catch a few moments with NO automobiles on the street. (I find this almost impossible to believe, by the way.)
However, Audrey was often distracted and the scene required several takes. Also, she was not a fan of Danish pastries, making these multiple takes of her nibbling on one especially taxing.
As the legend goes, however, a crew member was almost electrocuted on a piece of equipment off camera. The accident sent a chill through the crew, and Audrey then snapped into focus, completing the scene. I do wonder how close to electrocution that crew member really was, but it is a nice legend attached to the famous scene.
It should be noted that lovely, slinky Audrey had just had a baby three months prior to shooting.