PODCAST The World Trade Center opened its distinctive towers during one of New York City's most difficult decades, a beacon of modernity in a city beleaguered by debt and urban decay. Welcome to the 1970s.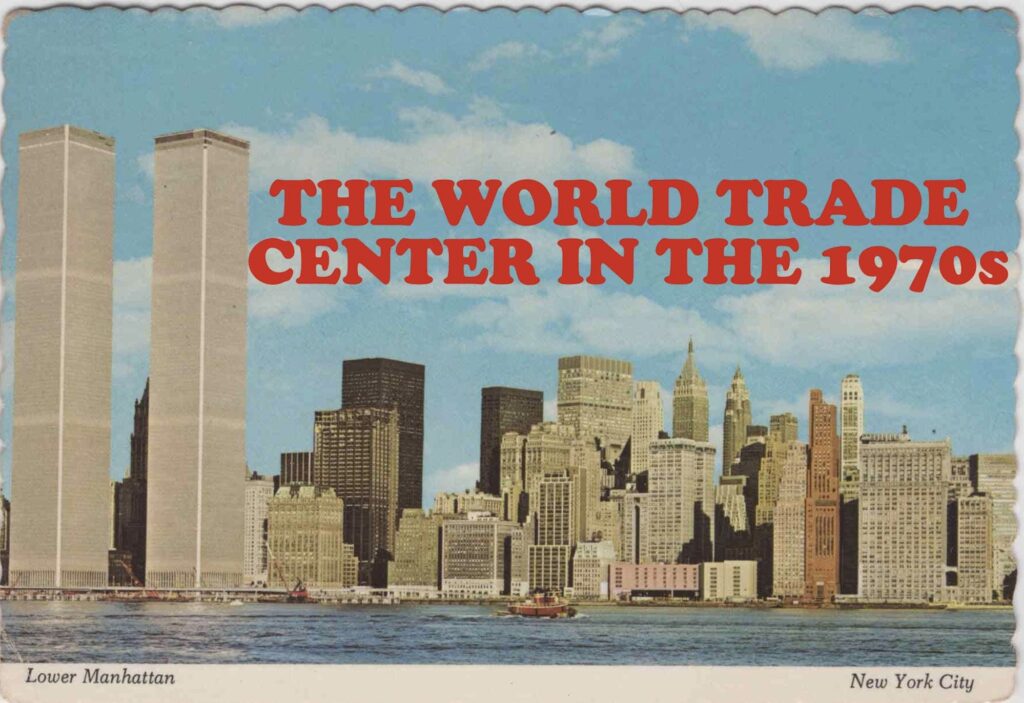 EPISODE 350 This year, believe it or not, marks the 20th anniversary of the attacks on the Twin Towers on September 11, 2001.
Today there's an entire generation that only knows the World Trade Center as an emblem of tragedy.
But people sometimes forget that the World Trade Center, designed by Japanese-American architect Minoru Yamasaki, was a very complicated addition to the New York skyline when it officially opened in 1973.
While it might be fun to think of New York City in the 1970s through the lens of places like Studio 54 or CBGB, it was really the Twin Towers that redefined New York.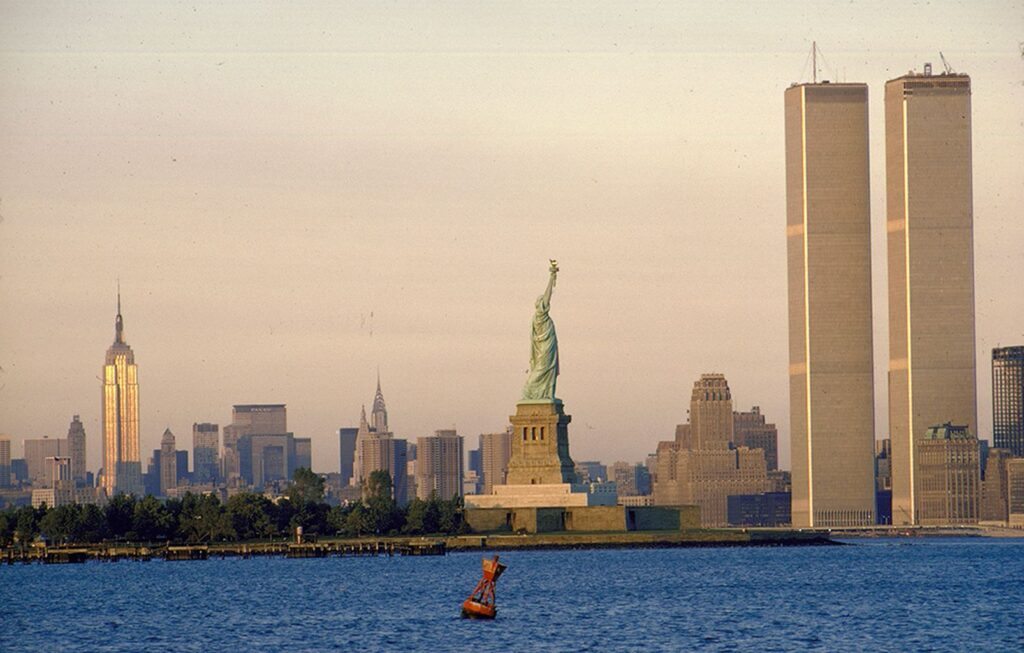 The journey to build the world's tallest building and its expansive complex of office towers and underground shops began in an effort by David Rockefeller to stimulate development in Manhattan's fading Financial District.
By the time Port Authority got onboard to fund the project, the Twin Towers were bonded together with another vital project — a commuter train from New Jersey.
The World Trade Center inspired strong opinions from critics and the public alike, but eventually many grew to admire the strange towers which marked the skyline.
And for some, the Twin Towers became objects of obsession.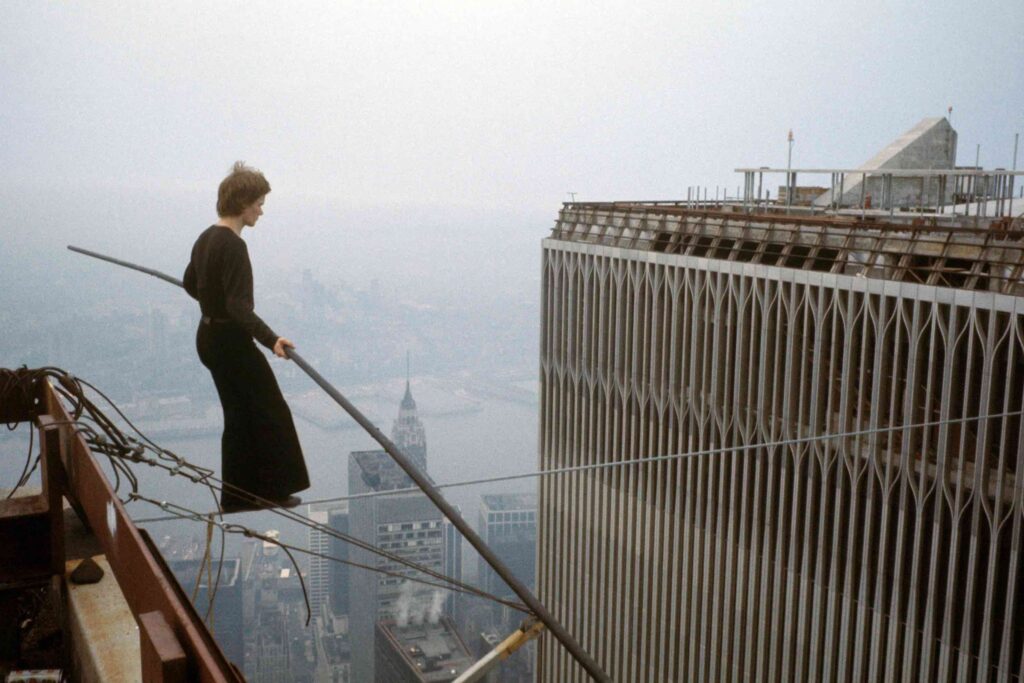 FEATURING: The insane, completely outlandish and ultimately successful feat of acrobatics by a very bold French tightrope walker.
PLUS: An interview with with Kate Monaghan Connolly of the National September 11 Memorial and Museum about how that institution memorializes those lost in the tragedy while still celebrating the technological marvels that once stood there.
Listen here or stream/download the episode from your favorite podcast player:
---
Go to websites for the National September 11 Memorial and Museum and One World Observatory for more information about visiting hours and COVID-19 safety precautions at each site.
Follow us on Instagram for more images of our adventures through New York City.
---
Architect Minoru Yamasaki with a model of this Twin Tower design for the World Trade Center, March 25, 1964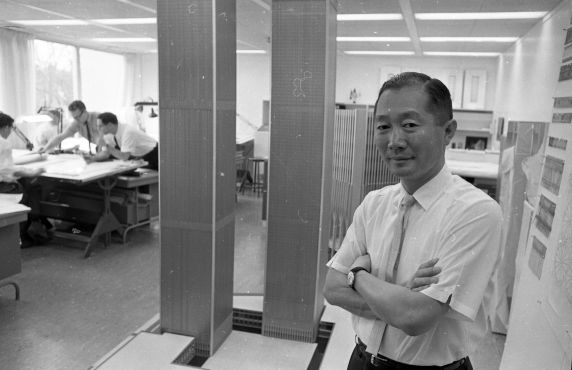 David Rockefeller with a model of the westside of lower Manhattan.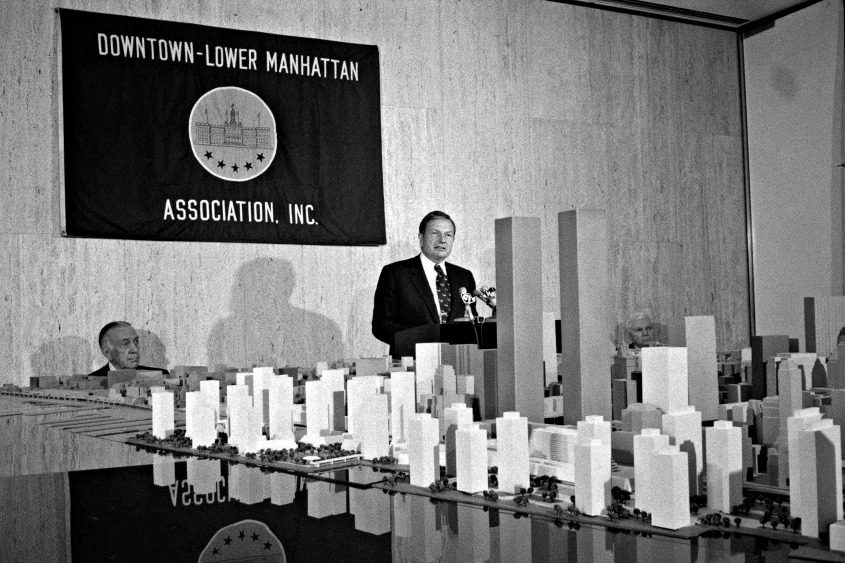 The first plan for the World Trade Center called for construction of a United Nations-inspired set of structures on the east side, most likely eliminating (or seriously reducing) the South Street Seaport.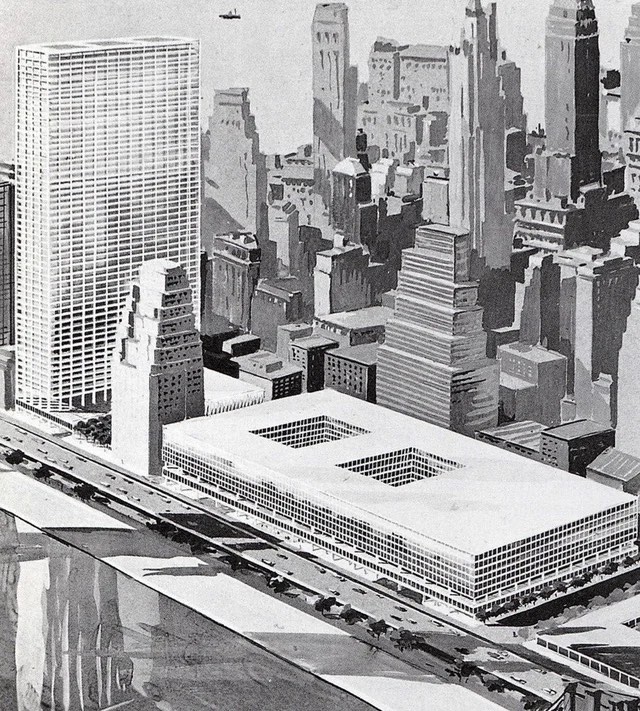 Images of Radio Row, clearly showing a vibrant retail district that remained active over many decades. Had it remained, who knows how much larger it would have gotten with the advent of television?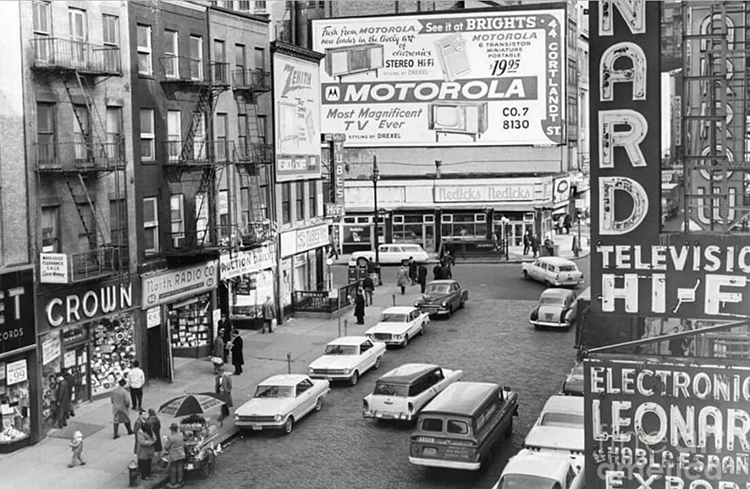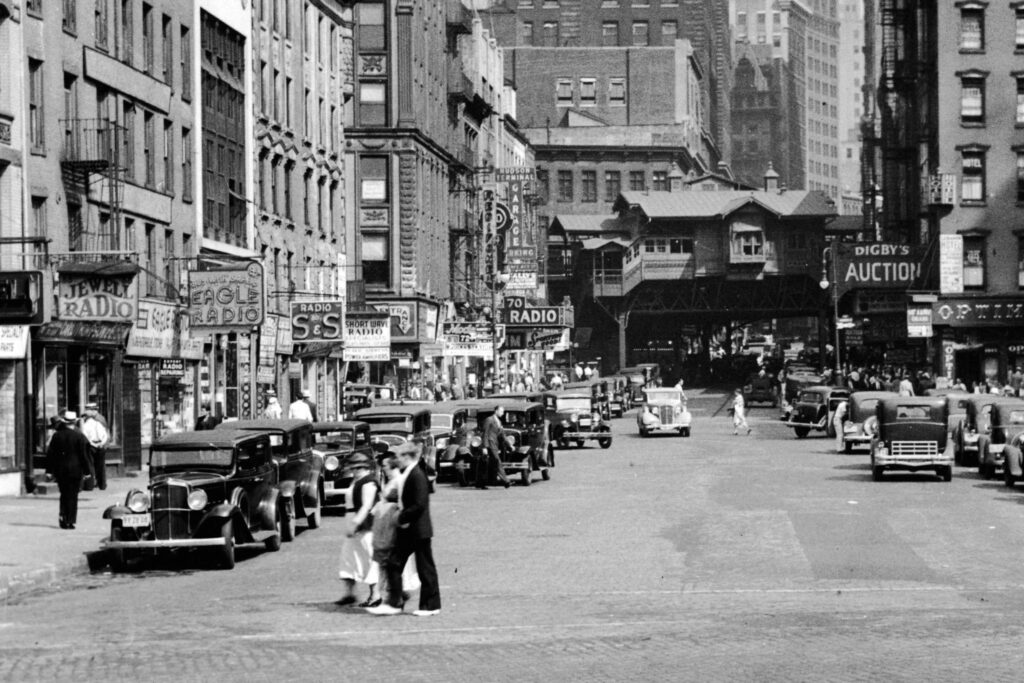 They were so prominent and tall that they become the world's most observed construction project — for years.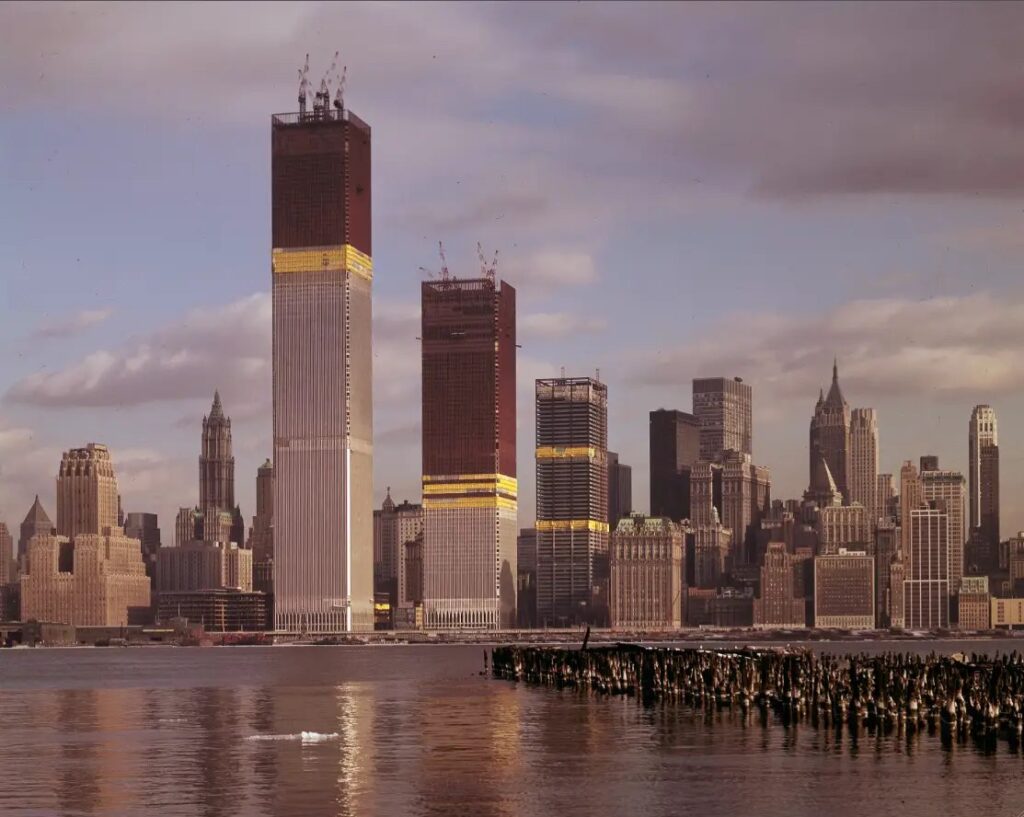 Over the years, the landfill site (and future home of Battery Park City) was used for performance art, musical performances and even circuses.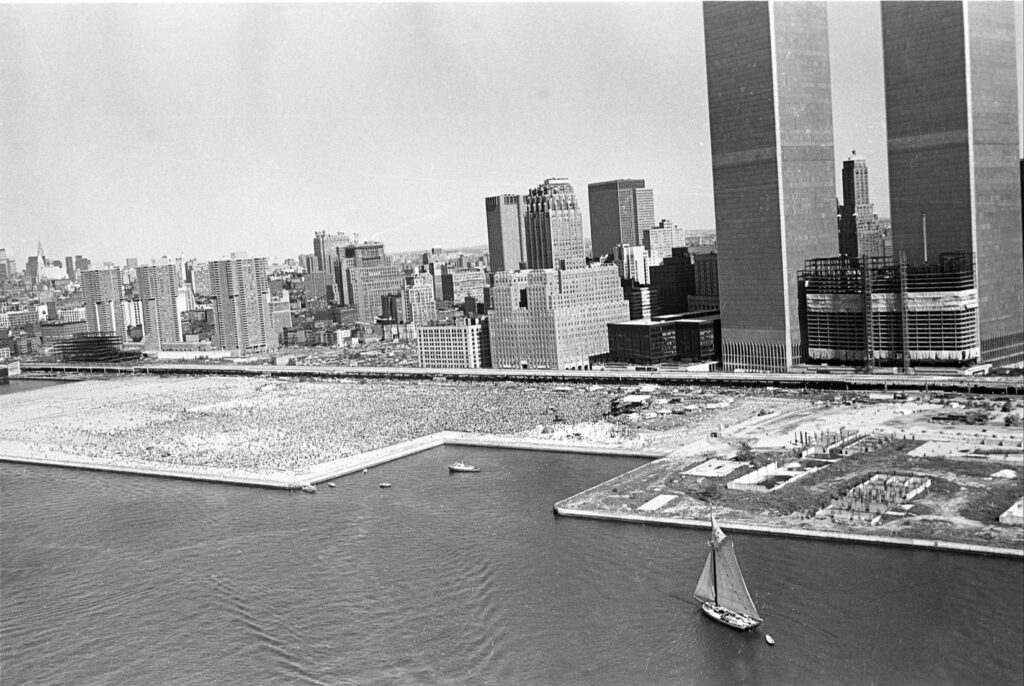 The wheat field (an art project by Agnes Denes), planted in 1982.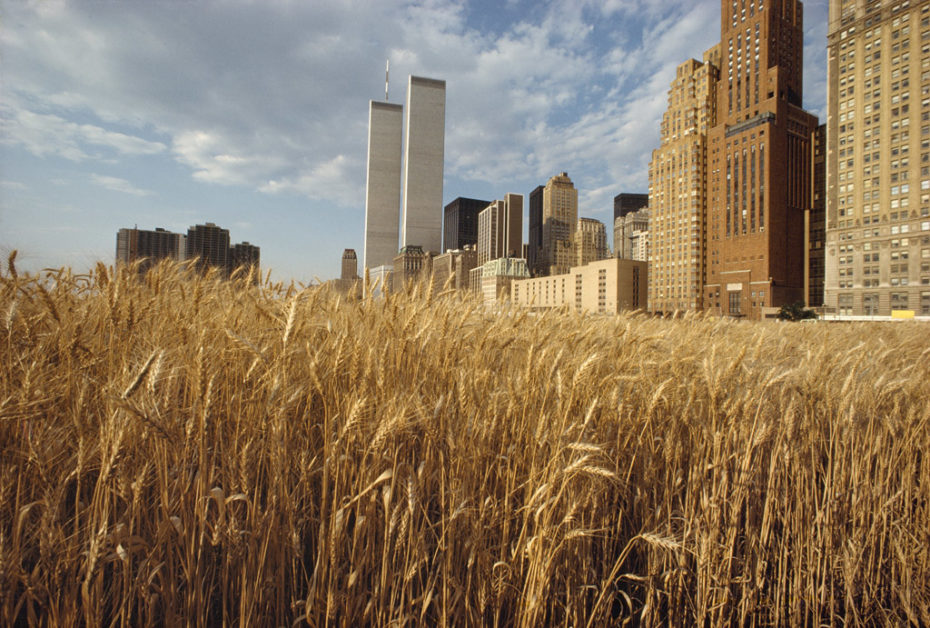 The lobby of one of the towers.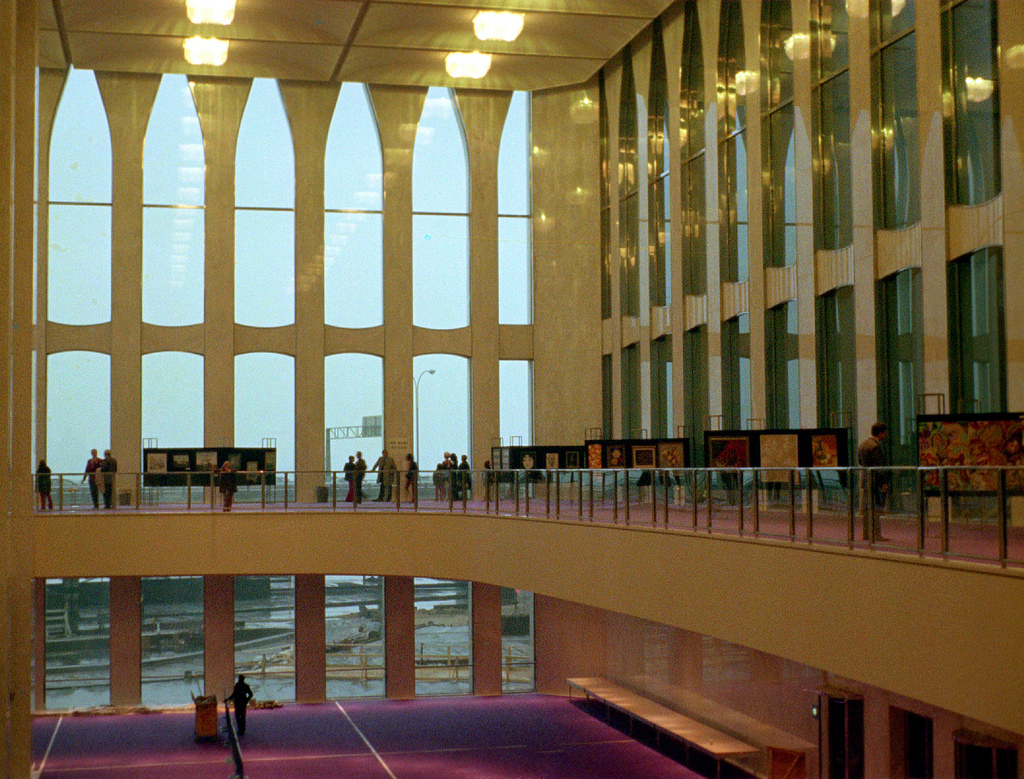 The Twin Towers from the film King Kong.
From the New York Daily News, August 8, 1974. For context, Richard Nixon resigned as President of the United States the following day (Friday, August 9).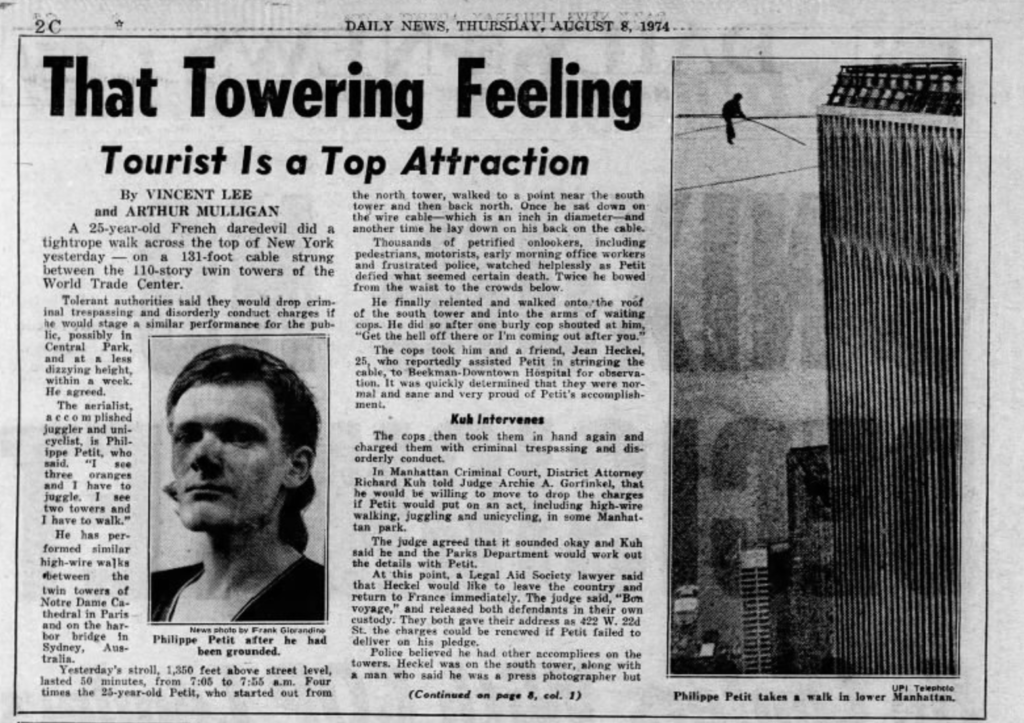 The Philippe Petit story made international news. Here's one example — from Butte, Montana!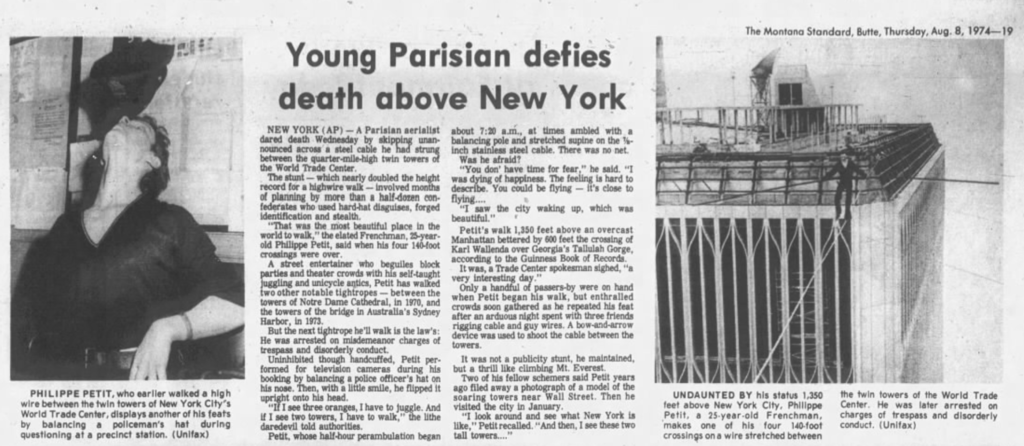 From the Oscar-winning documentary Man On Wire:
---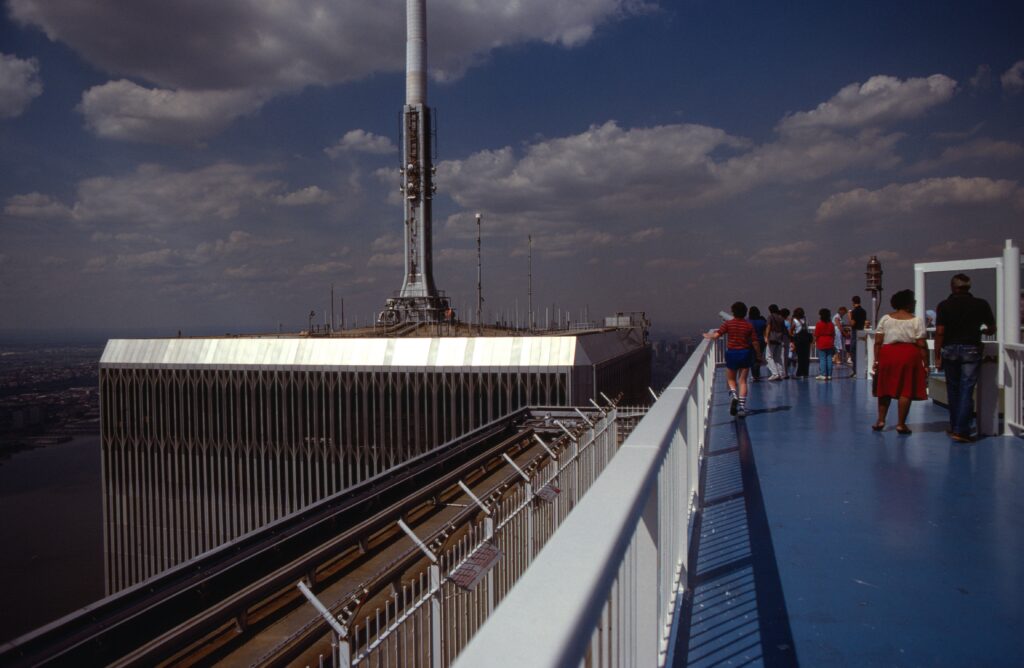 Dolly Parton and Andy Warhol at Windows on the World, 1977.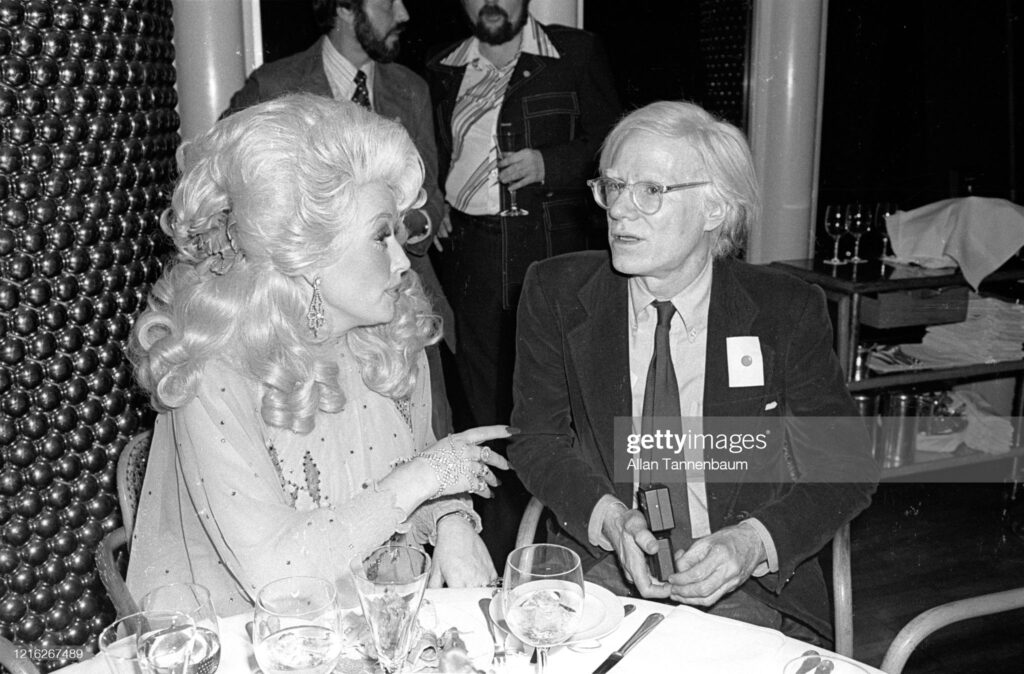 FURTHER READING
City in the Sky: The Rise and Fall of the World Trade Center / James Glanz and Eric Lipton
Twin Towers: The Life of New York City's World Trade Center / Angus Kress Gillespie
The World Trade Center: A Tribute / Bill Harris
FURTHER LISTENING
---
The Bowery Boys: New York City History podcast is brought to you …. by you!
We are now producing a new Bowery Boys podcast every other week. We're also looking to improve and expand the show in other ways — publishing, social media, live events and other forms of media. But we can only do this with your help!
We are now a creator on Patreon, a patronage platform where you can support your favorite content creators.
Please visit our page on Patreon and watch a short video of us recording the show and talking about our expansion plans. If you'd like to help out, there are six different pledge levels. Check them out and consider being a sponsor.
We greatly appreciate our listeners and readers and thank you for joining us on this journey so far.