This Thursday (June 10, 2021) — we have a very unique experience that you're not going to want to miss. And you can do it from your own home.
Gay history. Nightlife history. New York City history.
Join tour leaders Michael Ryan & Kyle Supley on a virtual walk through some of New York's most storied queer spaces of yesteryear — the Gay Bars That Are Gone.
On this extra-special virtual at-home edition of their popular live tour, Michael and Kyle cover bars, clubs, piano bars, and discotheques that have all contributed to LGBT history and culture in America.
The live, on-the-streets version of their acclaimed tour has been featured in The New York Times, The Advocate, and Paper Magazine.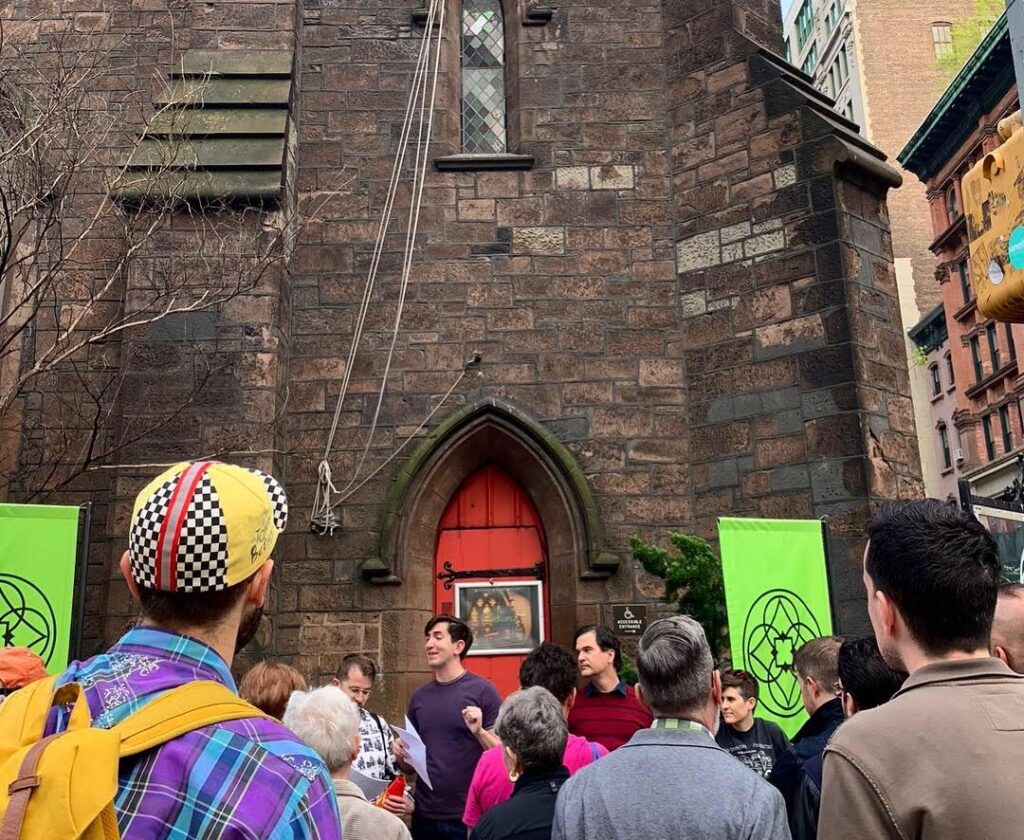 For this Thursday's special PRIDE EDITION (June 10 at 7pm) your guides will be joined by two special guests: The Bowery Boys' own Greg Young and NYC nightlife legend Michael Musto.
Bring a friend, bring a cocktail, celebrate Pride, and join our last virtual tour for the summer!
Get tickets here
GAY BARS THAT ARE GONE (PRIDE EDITION)
VIRTUAL TOUR
Thursday, June 10 7pm-8:30pm
Tickets $20: You'll receive a viewing link prior to Thursday's event