The story of New York's most prominent abortionist of the 19th century and the unique environment of morality and secrecy which accommodated her rise on the fringes of society.
Ann Lohman aka Madame Restell was one of the most vilified women of the 19th century, an abortion practitioner that dodged the law to become one of the wealthiest self-made women in the Gilded Age. But is her wicked reputation justified?
Thoughts on abortion and birth control were quite different in the 1830s, the era in which Madame Restell got her start. It was societal decorum and marital morality — not science and religion — that played a substantial role in New Yorkers' views on the termination of pregnancy. Restell and countless imitators offers a wide range of potions, pills and powders to customers, provided for in veiled wording in newspaper advertisements.
By the 1860s Restell was insulated from serious interrogation and flaunted her unique position in society by planting her Fifth Avenue mansion in a very controversial place. But she soon became a target of New York's most dogged reformer, a man who considered her pure evil and the source of society's most illicit sins.
---
The Bowery Boys: New York City History podcast is brought to you …. by you!
We are now producing a new Bowery Boys podcast every two weeks. We're also looking to improve the show in other ways and expand in other ways as well — through publishing, social media, live events and other forms of media. But we can only do this with your help!
We are now a member of Patreon, a patronage platform where you can support your favorite content creators for as little as a $1 a month.
Please visit our page on Patreon and watch a short video of us recording the show and talking about our expansion plans. If you'd like to help out, there are five different pledge levels (and with clever names too — Mannahatta, New Amsterdam, Five Points, Gilded Age, Jazz Age and Empire State). Check them out and consider being a sponsor.
We greatly appreciate our listeners and readers and thank you for joining us on this journey so far. And the best is yet to come!
---
Ann Lohman aka Madame Restell, featured in the National Police Gazette for the crime that would get her sent to Blackwell's Island, March 13, 1847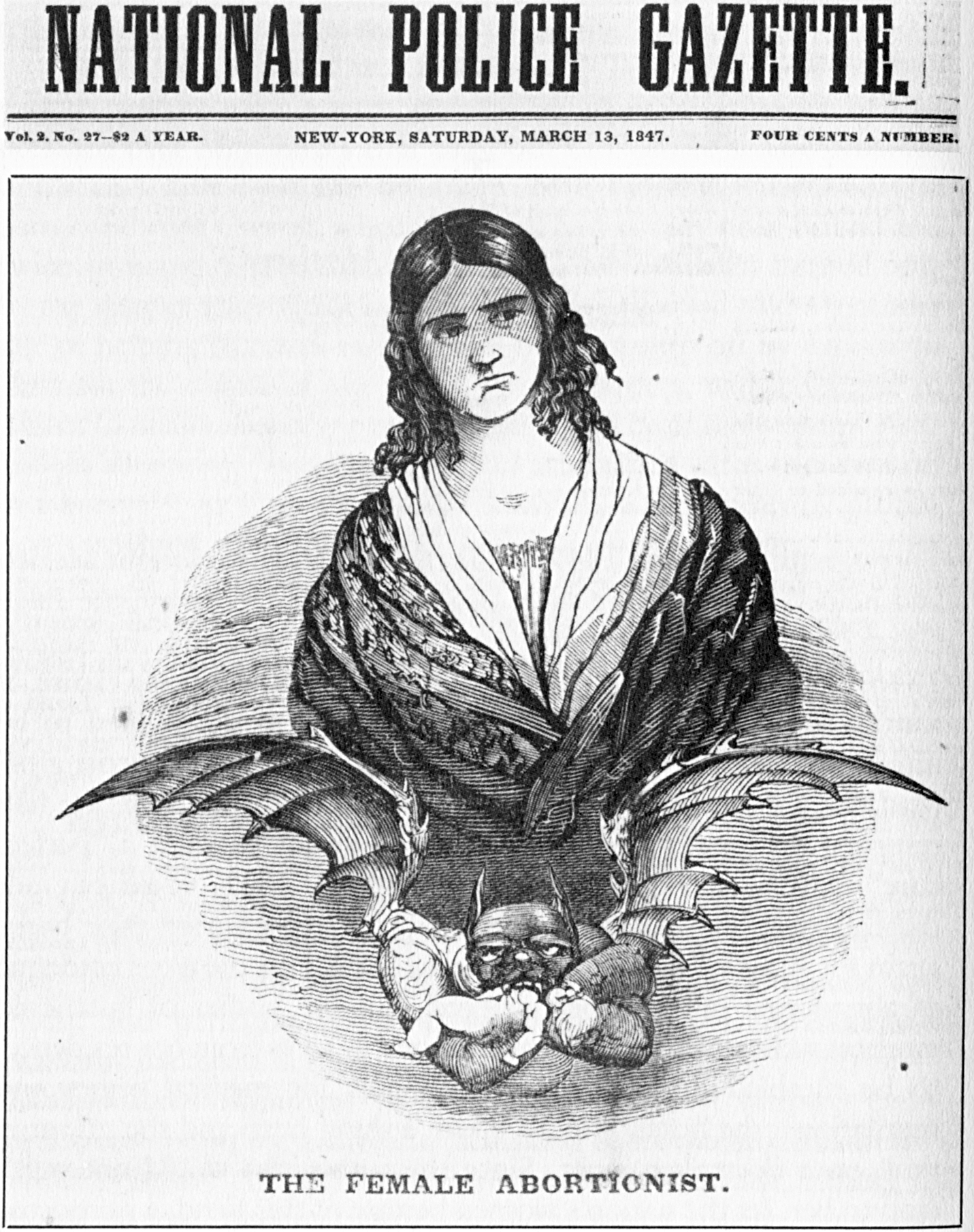 A drawing of Madame Restell made in 1888, long after her death.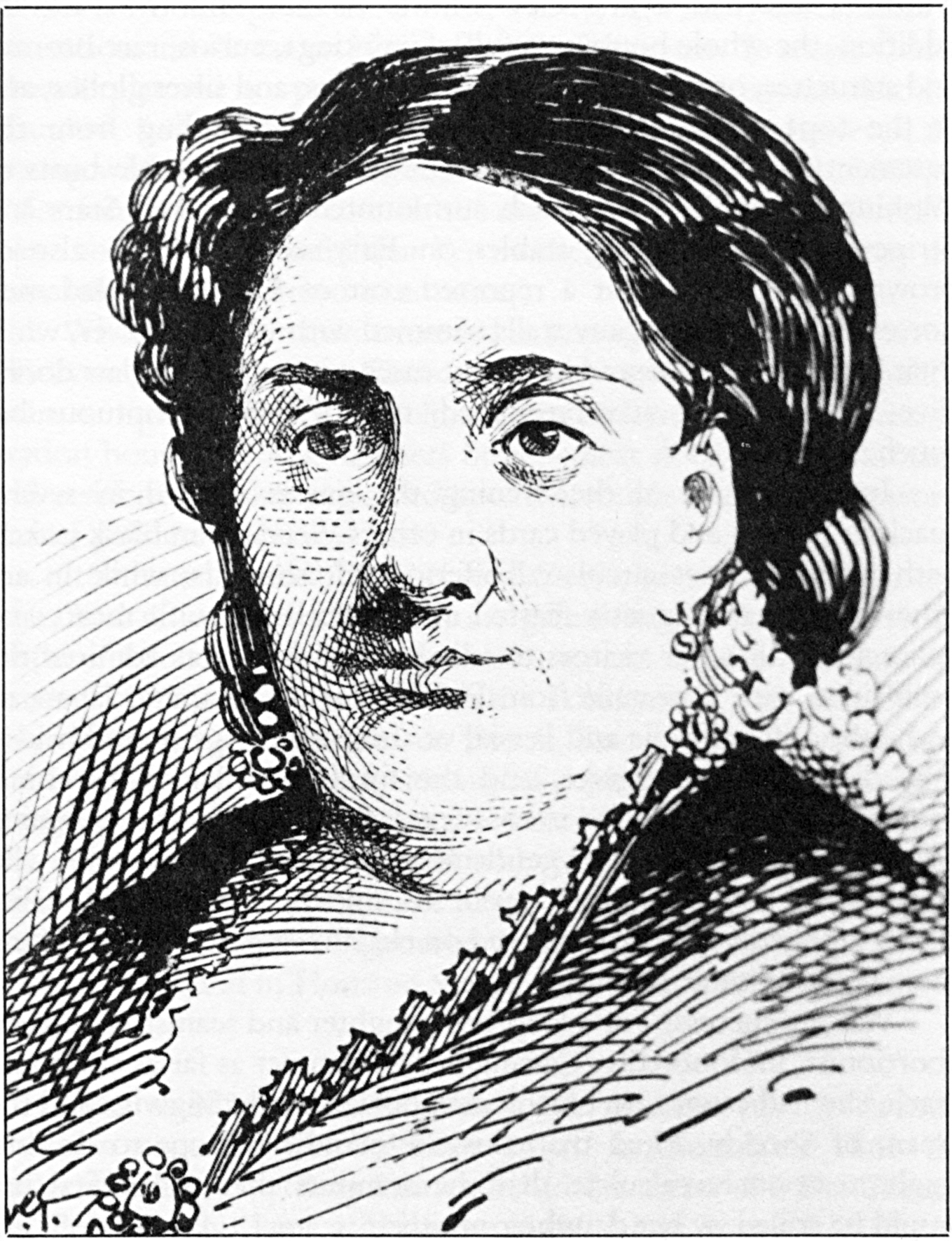 The New York Illustrated News, 1878, heralding the arrest of Madame Restell by Anthony Comstock (and, later in the issue, Restell in the Tombs):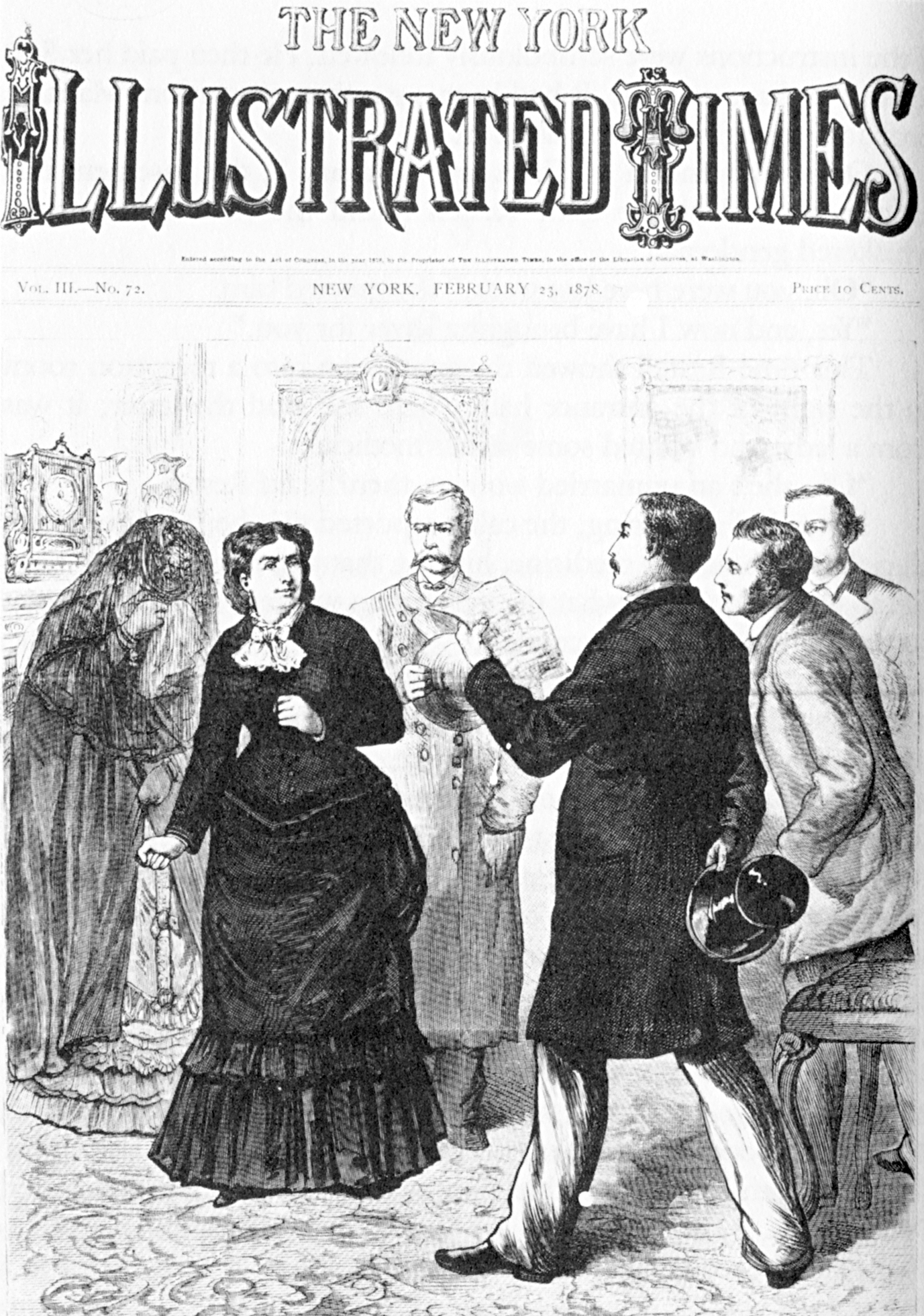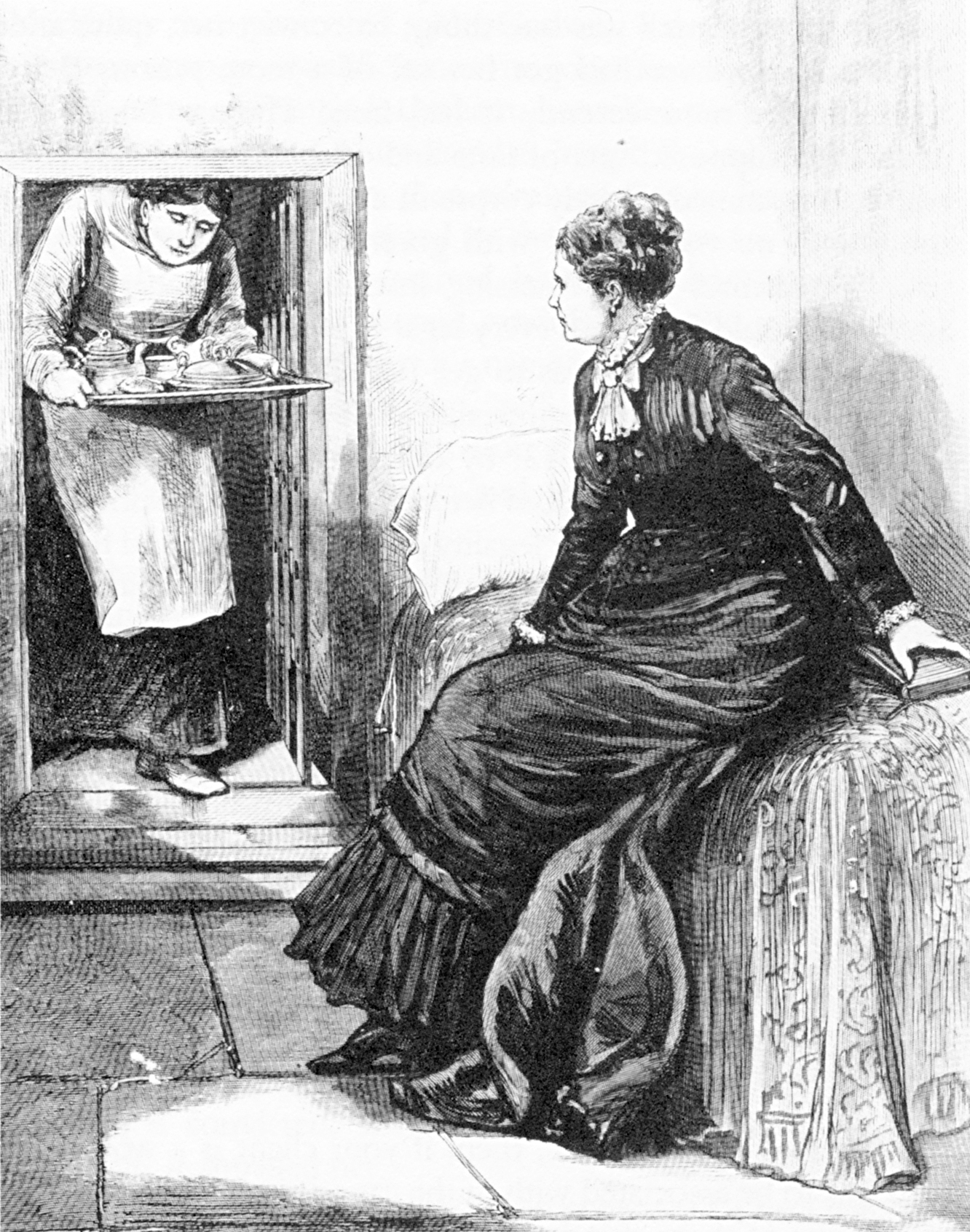 A few choice pages from an 1896 scandal novelization about the life of Madame Restell by Rev. Bishop Huntington: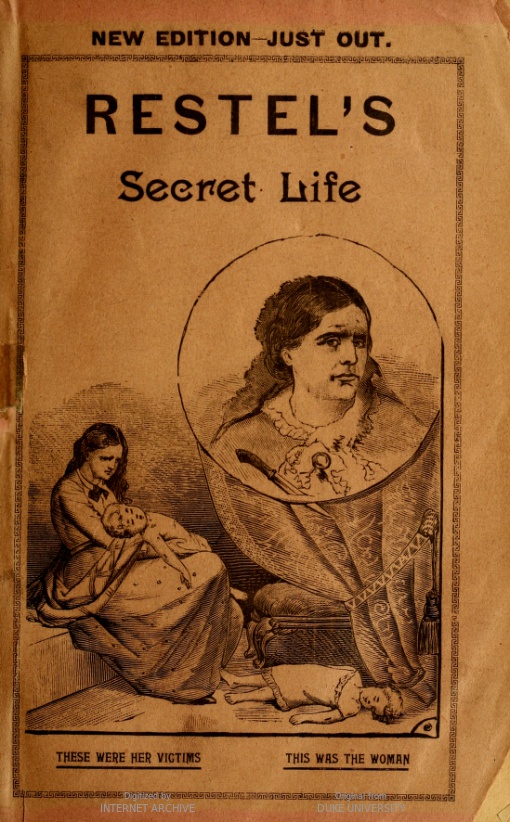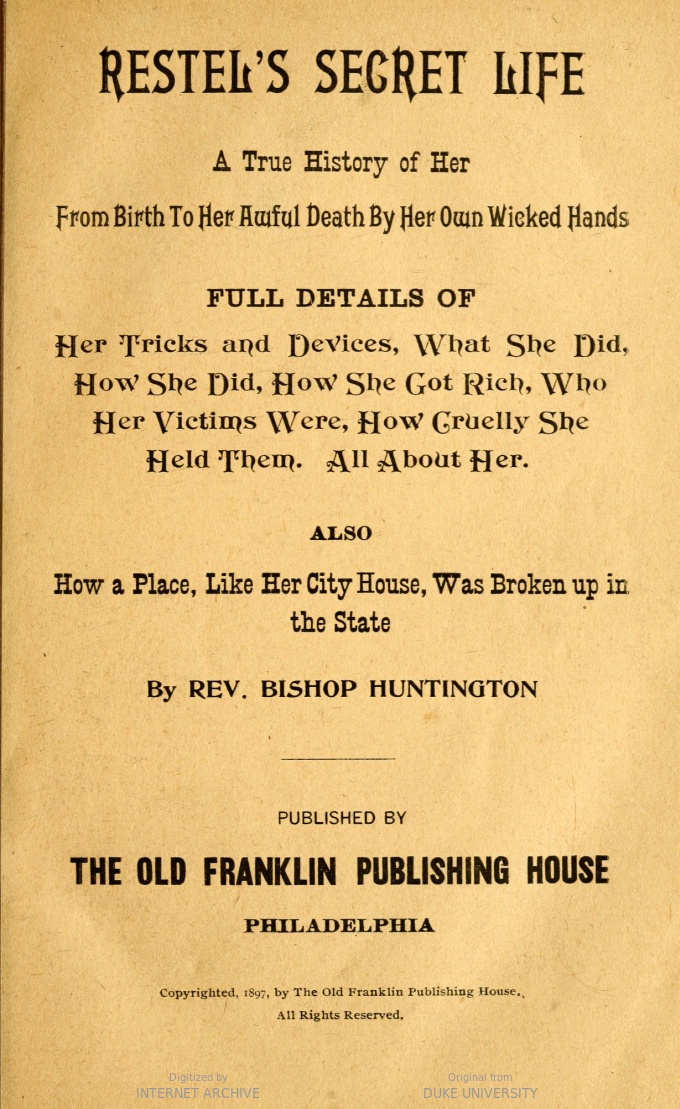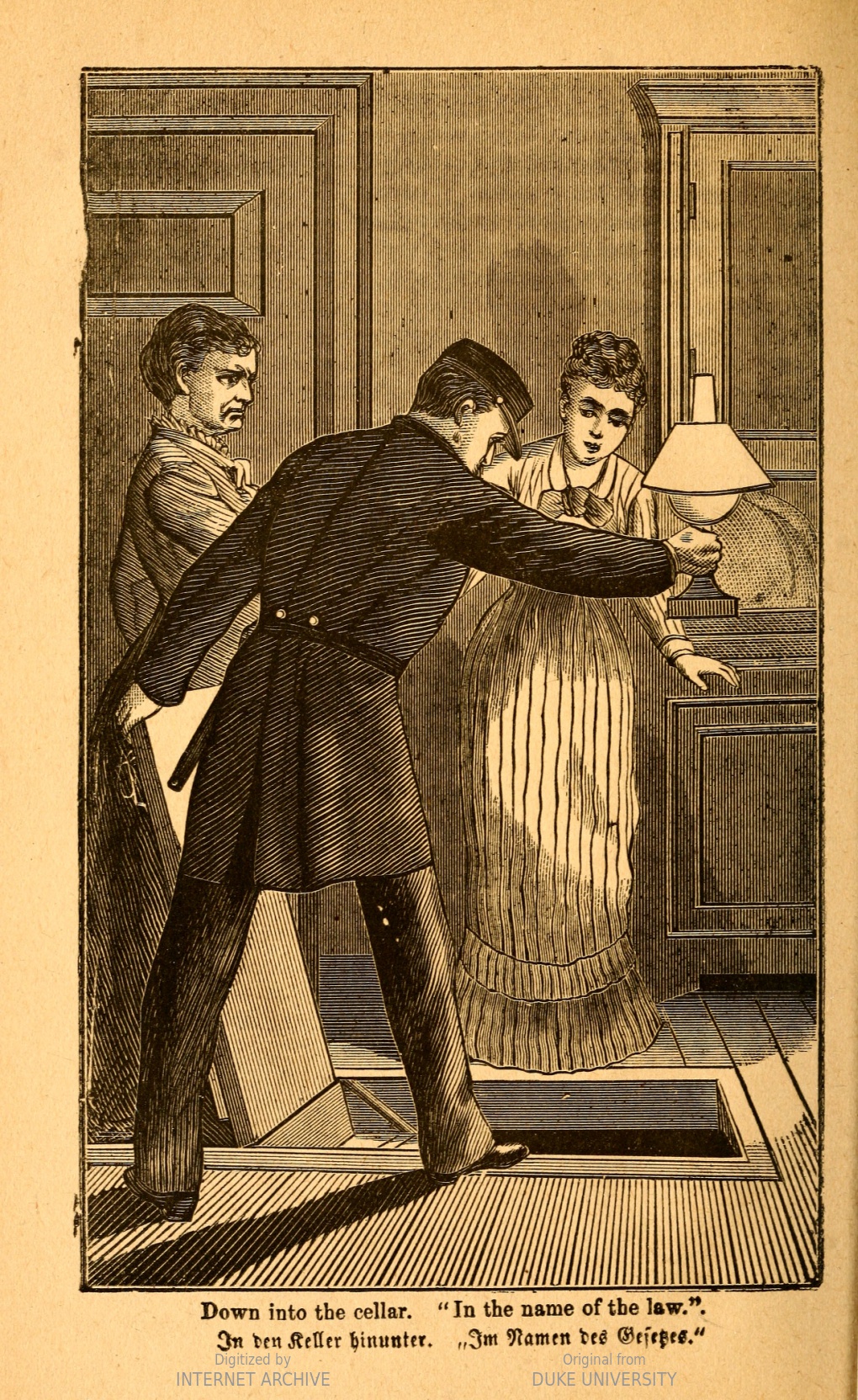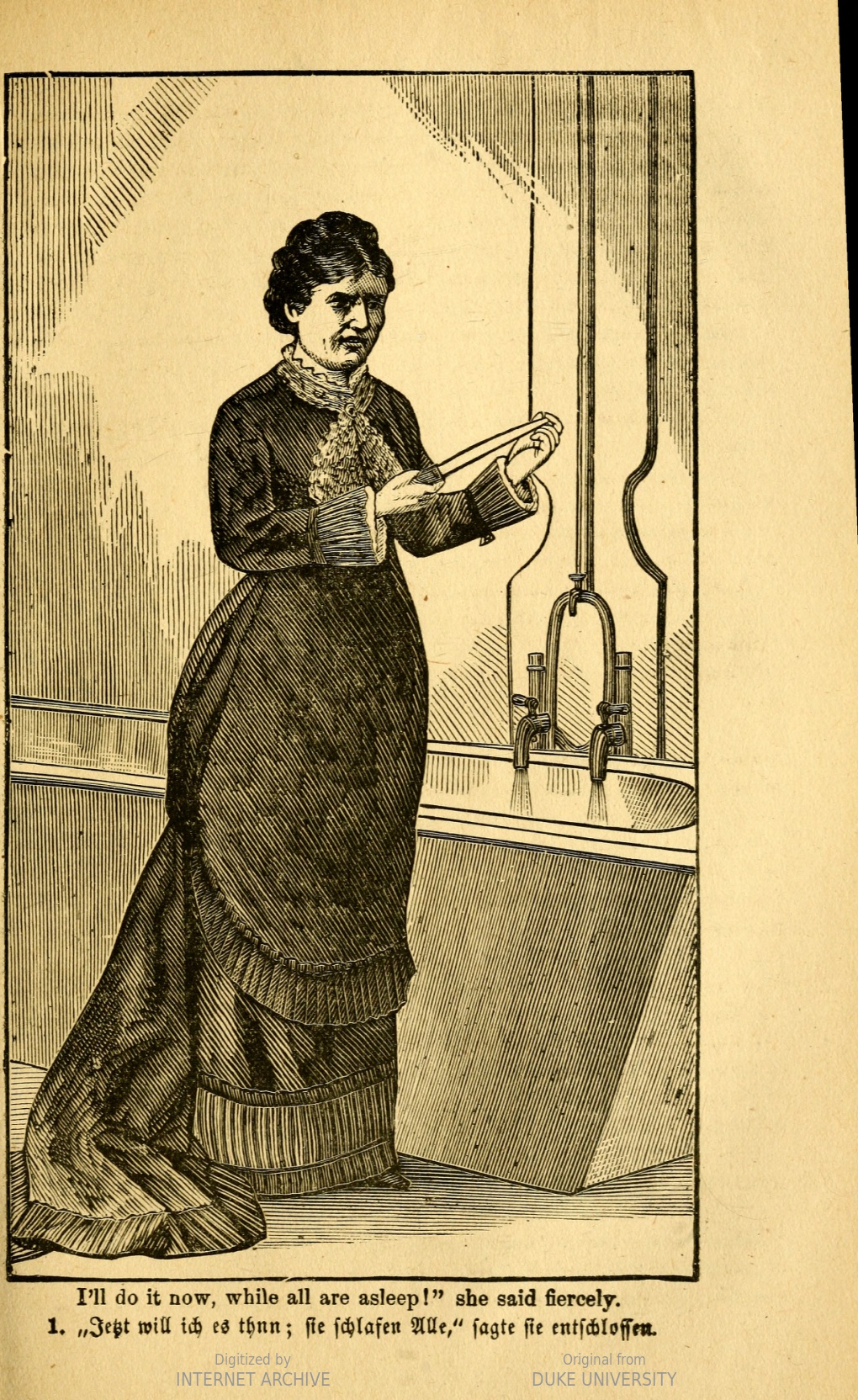 A sampling of 'abortion pill' advertisements from the late 1830s and early 1840s, from Madame Restell and her impersonators. NOTE: It's hard to discern if these so-called medicines were for abortions or for other "female issues" given the vagueness of language:
Even before Madame Restell, there was the 'Widow Welch's Female Pills'. Both these ads ran in the New York Morning Herald on November 8, 1837: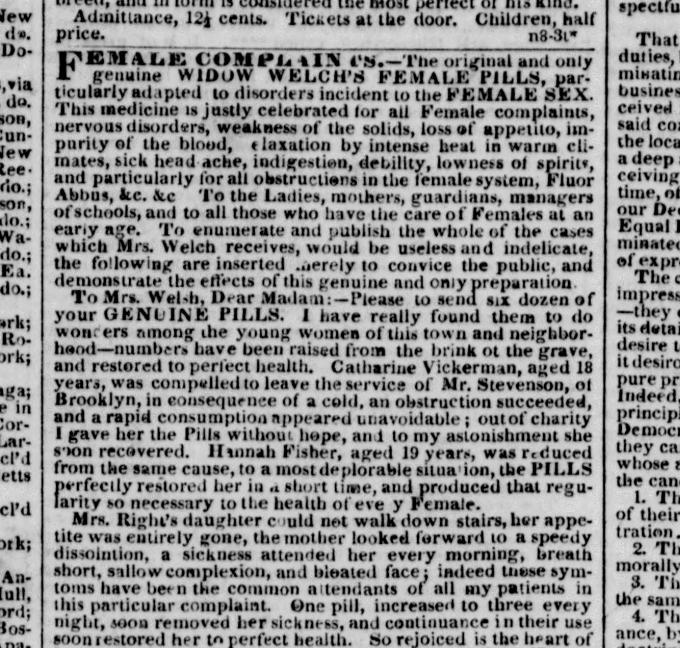 An early Madame Restell advertisement, New York Morning Herald, December 9, 1839: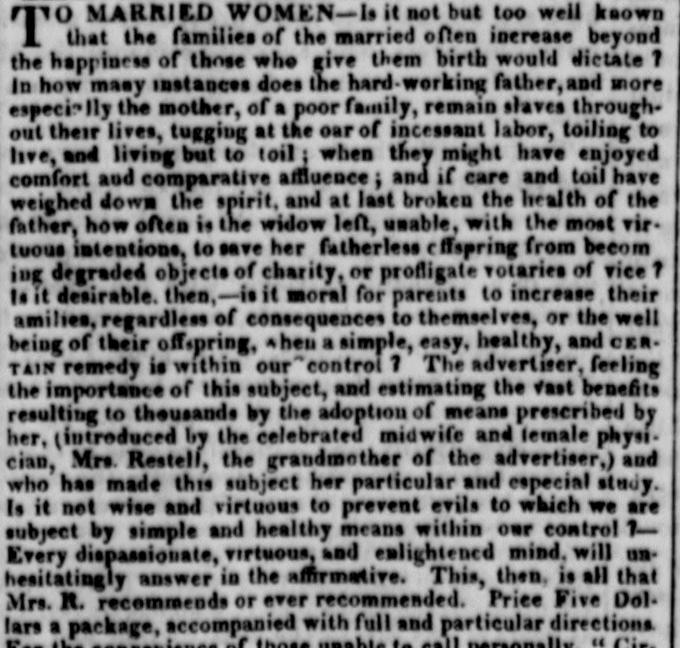 A successful rival of Madame Restell was Madame Costello who worked off of Lispenard Street. Her ad from the Herald, October 10, 1842: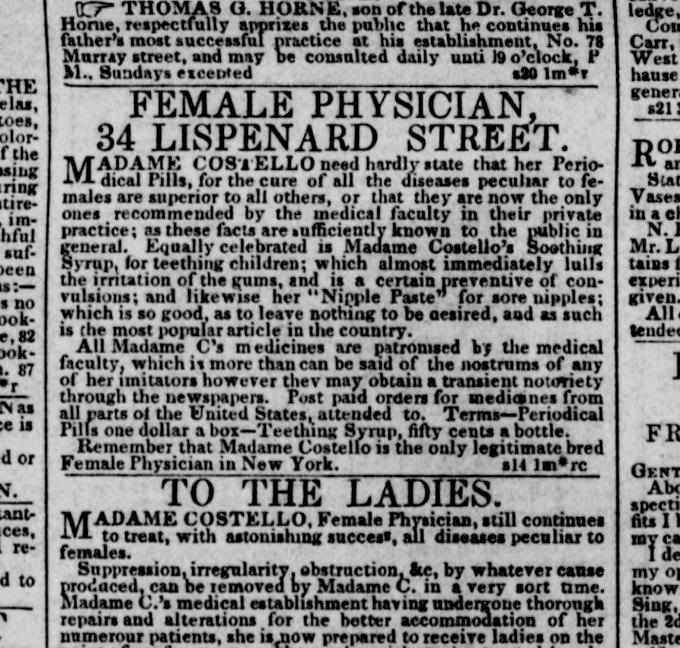 A series of advertisements for an assortment of female 'solutions,' New York Herald, August 4, 1867: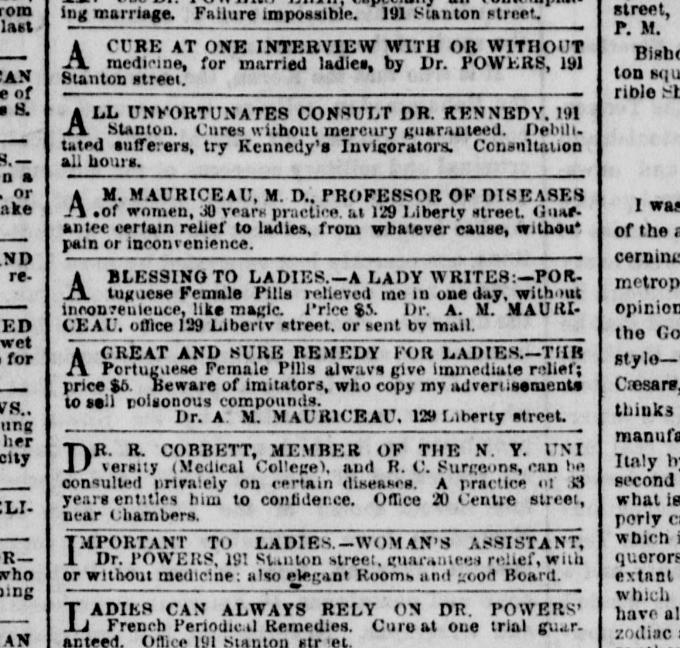 From the New York Medical and Surgical Reporter, 1846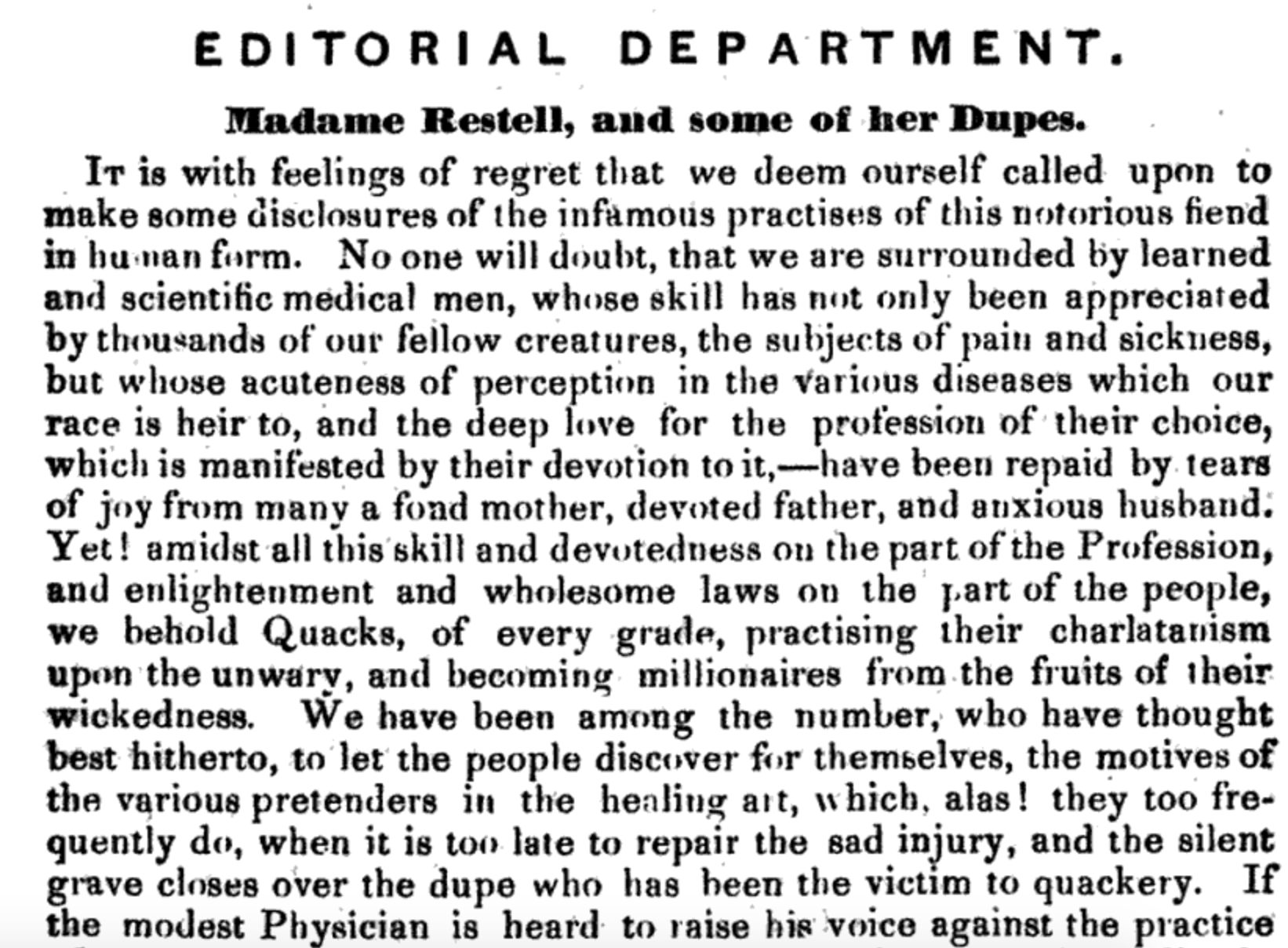 Madame Restell's Fifth Avenue mansion (at 52nd Street), an area so newly developed in 1857 that there was nothing else around — except for the construction site of St. Patrick's Cathedral.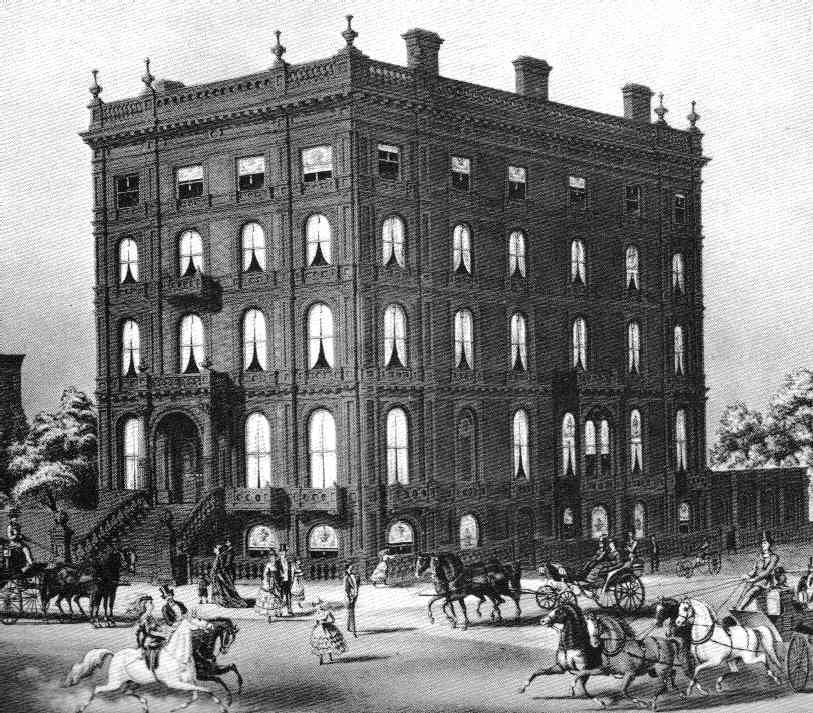 The mansion in later years after Restell's death. The apartment building next to the mansion was also commissioned by Restell because nobody else would buy the property!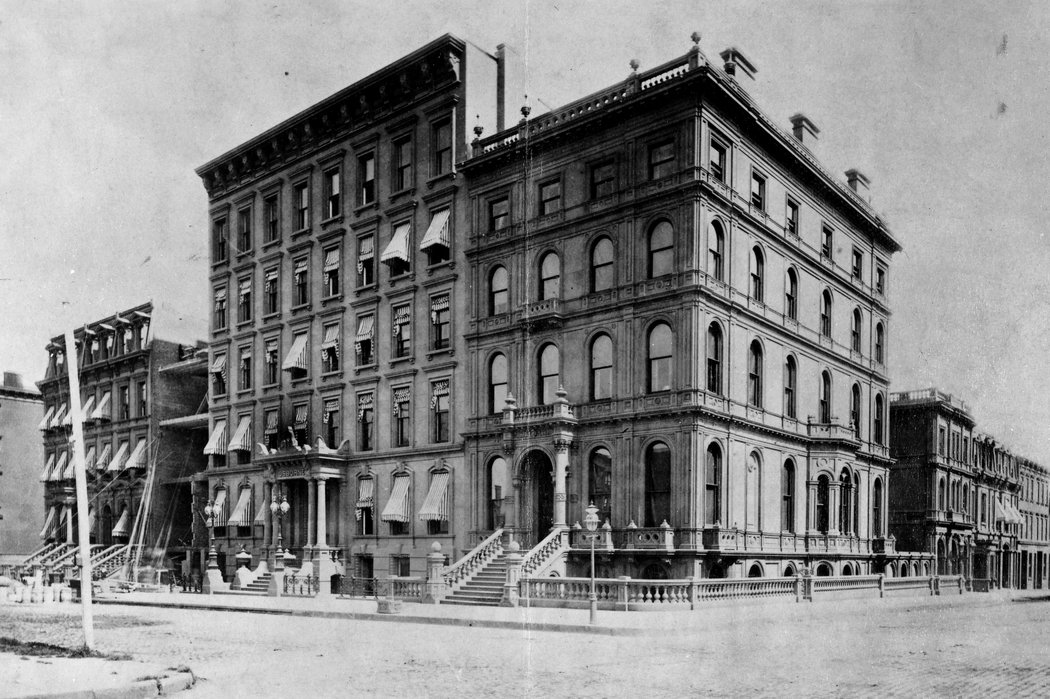 An illustration of the death of Madame Restell as imagined in Recollections of a New York Chief of Police by George P. Walling.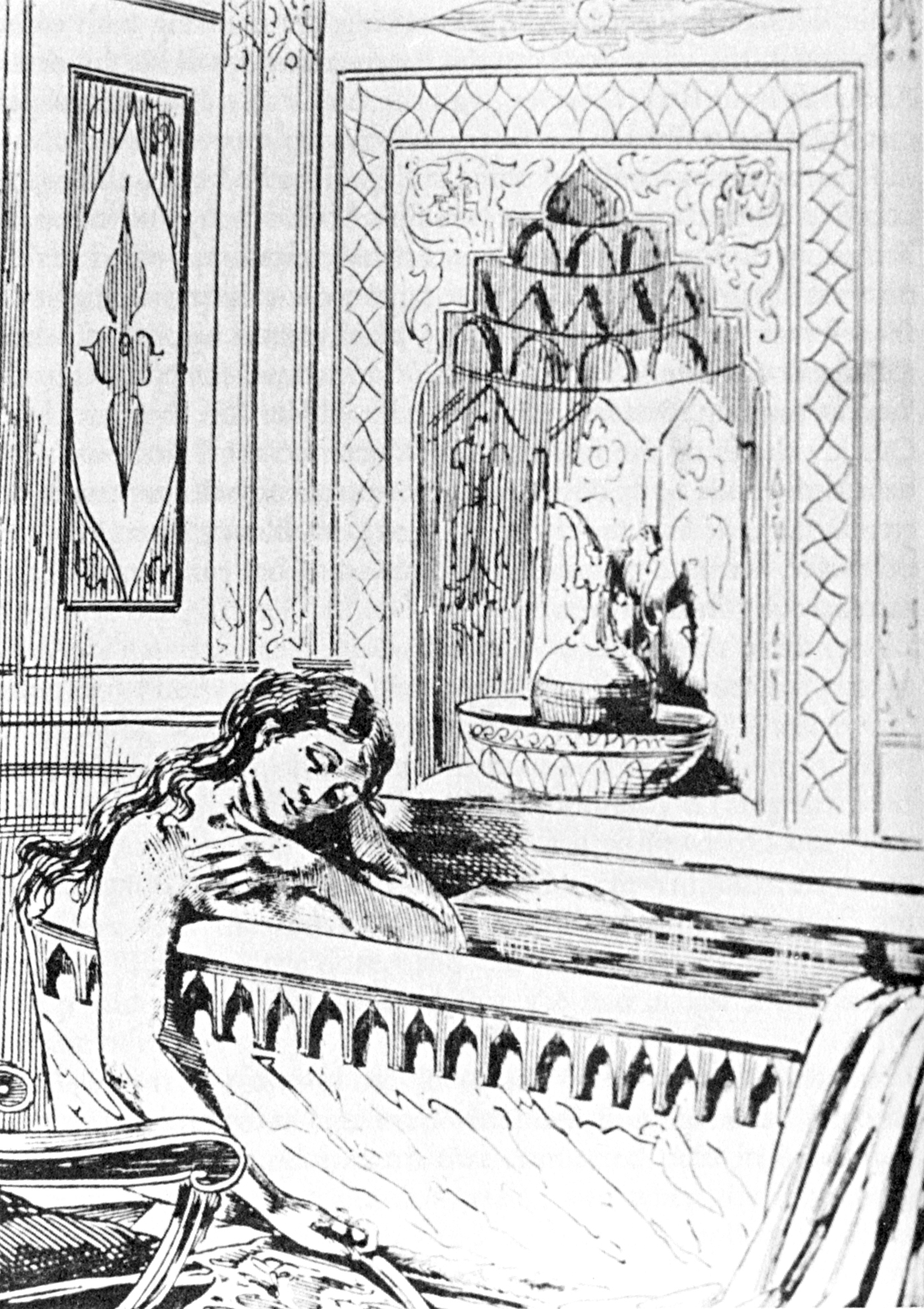 A big thanks to our special guest — author Nicholas Syrett, Associate Professor of History at the University of Northern Colorado!
His newest book American Child Bride: A History of Minors and Marriage in the United States comes out in October. And we forgot to mention his fantastic first book on the history of fraternities — The Company He Keeps: A History of White College Fraternities.
He's in the process of researching his upcoming book on the life and legacy of Madame Restell.