Above: Guests admire a strange piece by Martin Puryear
The biggest surprise behind the revolutionary creation of the Museum of Modern Art is that the characters who put it together were almost as colorful as the modern art they championed. Tag along as we peek behind the canvas of New York's oldest temple of avant garde. PLUS: we debut our first Bowery Girl!
Listen to it for free on iTunes or other podcasting services. Or you can download or listen to it HERE
The star of our show, Abby Aldrich Rockefeller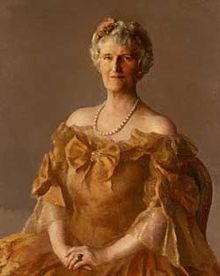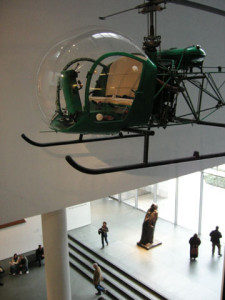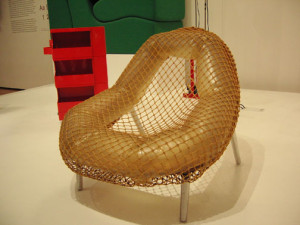 The playful — and temporary — Dan Perjovschi….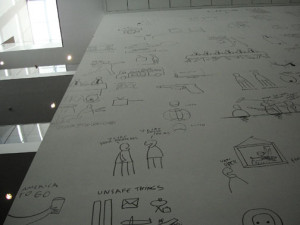 …And a wider view of the large exhibit space he doodled in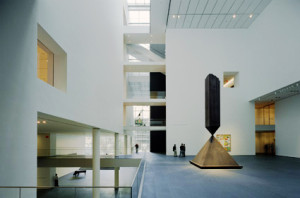 A view of Richard Serra, from the Abby Aldrich Rockefeller Sculpture Garden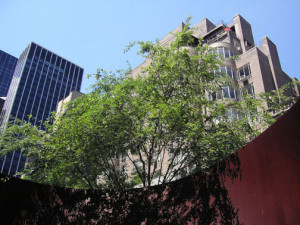 Still on exhibit — Helvetica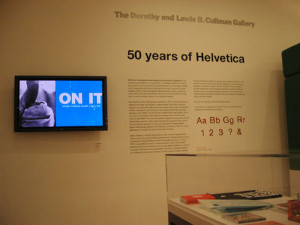 An outdoor film exhibition in the sculpture garden, as seen from the street outside, from 2007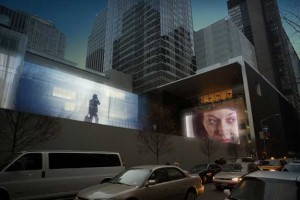 Thanks to our special guest, correspondent and Bowery G'hal Kari Hoerchler. Here's her bio:
On November 6, 1985, during a class trip to the Art Institute of Chicago, Kari Hoerchler had an up close and personal opportunity to ask Andy Warhol to name his favorite artist. The plaid-clad schoolgirl was ceremoniously snubbed. Scarred for life, Kari became obsessed with solving the mysteries contemporary artists present both in fiction and reality. Today, she supports friendlier artists with frequent trips to New York studios, Chelsea galleries and MoMA museum membership. Kari also enjoys visiting European art museums. In spring 2007, she wrote a city guide to Budapest for eurocheapo.com and has written hundreds of hotel reviews for the site since 2003. Kari is currently writing a science-fiction farce including a fictional representation of a female Rockefeller of the future.
Kari at MoMA: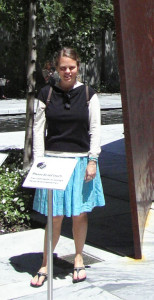 Tom returns to the podcast next week!