We embark on the tale of the birth of New York City flight — featuring a Wright brother on Governor's Island, the site of a glue factory turned Brooklyn air strip, Queens' forgotten first airport, and finally to the baby of mayor Fiorello LaGuardia.
PODCAST TAKEN DOWN TEMPORARILY, WILL BE REPOST SOON!
Wilbur Wright on Governor's Island, preparing his plane for its historic flight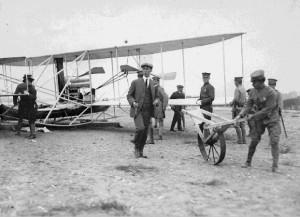 Wilbur Wright flying over New York Harbor. You can clearly see the canoe attached at bottom, the very first lifeboat.
(Photo by Hulton Archive/Getty Images)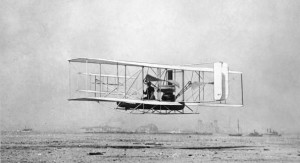 All of New York stood entranced by the waterfront as Wright took to the skies above the city.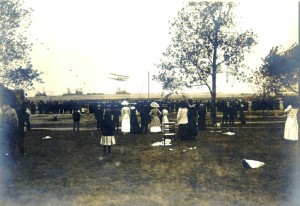 Wright's first flight only took him around the perimeter of the Statue of Liberty. A voyage a few days later took him all the way up the Hudson River to Grant's Tomb.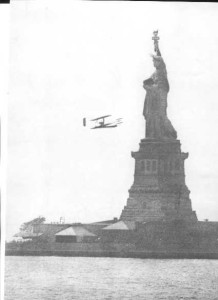 You can find a great many more pictures of Wilbur and his first New York flight at the website First To Fly. For more info on visiting Governor's Island, go to their official website or check out our podcast.
Before it was Floyd Bennett Field, a pilot named Paul Rizzo took joyrides from a tiny dirt airstrip here. This picture, from 1928-29, is of a 1924 monoplane. That may be Rizzo!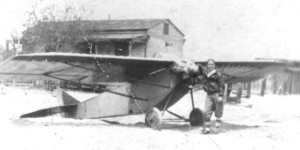 Floyd Bennett Field, too small for the growing size of commercial aircraft, but plenty big enough for the daredevils of early American aviation like Amelia Earhart, Wiley Post and 'Wrong Way' Corrigan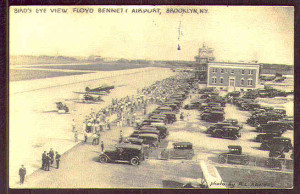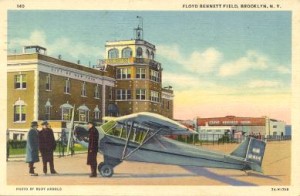 After his deathdefying around the world journey, Howard Hughes is personally escorted from Floyd Bennett Field by mayor Fiorello LaGuardia (Photo by Hulton Archive/Getty Images)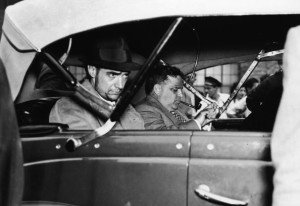 An early illustration from Modern Mechanix extoling the virtues of the new airport in Queens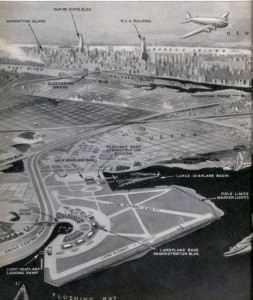 The old central terminal at LaGuardia, circa 1940

Passengers and crew arrive at a 1947 Laguardia airport terminal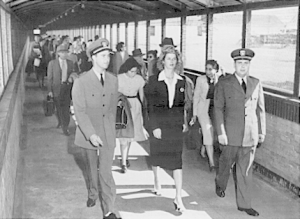 On overhead view of LaGuardia, highlighting its proximity to Rikers Island and the Bronx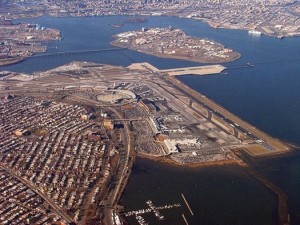 A picture that oozes congestion. From OddballNY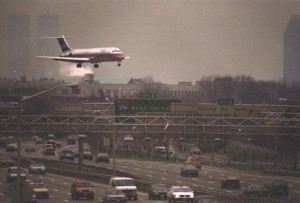 Forgotten New York naturally has some terrific photographs of what Flushing Airport and Floyd Bennett Field look like today.
CORRECTION: I have a massive brain freeze and incorrectly state that the RMS Lusitania was torpedoed by Nazis. Clearly, Nazis didnt exist in 1915. It was however, brought down by a German U-20 submarine during World War I. The corrected version is now available for download.