The kitchen staff, 1902
Before Delmonico's, New Yorkers ate in taverns or oyster houses. But the city caught the fine dining bug at this family-owned business, which standardized everything you know about restaurants today. Find out about "menus", "fresh ingredients", "dining rooms for ladies" and other unusual and exotic Delmonico innovations.
Listen here: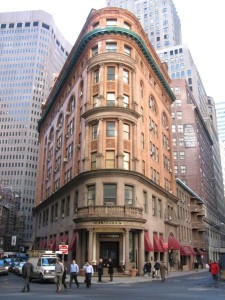 The Delmonico building today, with alleged Pompeiian column intact. Although the current incarnation has nothing to do with the original, but you can still get a few of the famous Delmonico dishes there.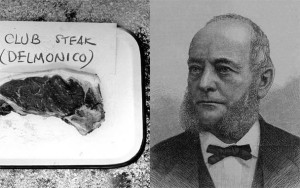 Lorenzo Delmonico, the inspired and flamboyant owner during the restaurant's heyday

A dinner at Delmonico's from 1876, in this case the "Twelfth Annual Dinner of the Dartmouth College Alumni Association of New York City" Fancy!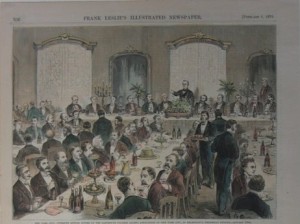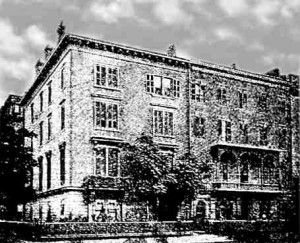 The location at 1 E. 14th Street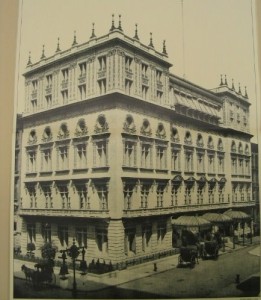 The 'uptown' location at Fifth Avenue and 44th Street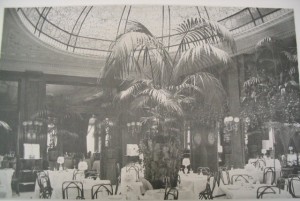 Inside the 'Palm Garden' dining room, at the Fifth Avenue location, upstairs…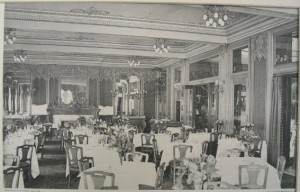 …and downstairs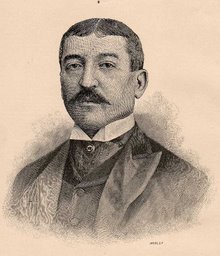 Alessandro Filippini, head chef of Delmonico's during the 1850s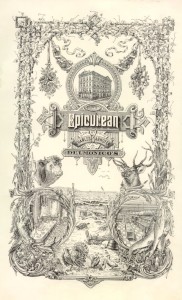 Chef Charles Ranhofer, in the kitchen of Delmonico's from 1862 to 1896, threw 3,500 of his favorite recipes into his seminal 19th Century cookbook The Epicurean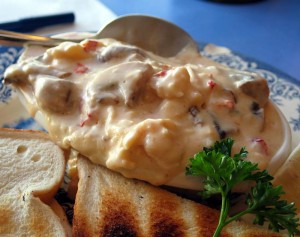 A heaping plate of Lobster Newberg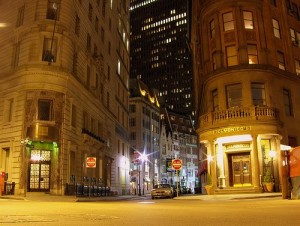 The current Delmonico at night