It's a mystery! It's 1841 and the most desirable woman in downtown Manhattan — the 'beautiful cigar girl' Mary Rogers — is found horribly murdered along the Hoboken shore. Hear some of the stories of this case's prime suspects and marvel at the excessive attentions of the penny press.
Also: Edgar Allen Poe takes a crack at solving the case, and who is the mysterious Madame Restell?
Listen to it for free on iTunes or other podcasting services. Or you can download or listen to it HERE
NOTE: The sound quality is a little wobbly at first but it goes back to normal after the first few minutes. Sorry!
Many of the events of the story take place around the City Hall area — Anderson's tobacco shop would have been just to the left of the picture, Mary's boarding house to the right. (This illustration is actually from 1854, but you get the idea.)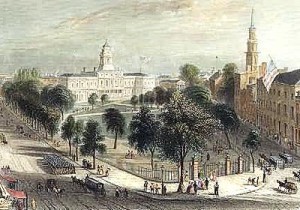 Sybil's Cave, in an area along the Hoboken shore once called Elysian Fields — it's here that the body was found … and another gruesome death related to Mary Rogers would occur just a couple month later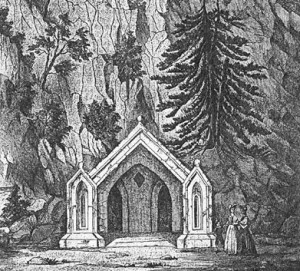 Printing House Square, across from City Hall and mere steps from Mary Rogers' boarding house, got into the act by printing ever scandalous detail of the murder investigation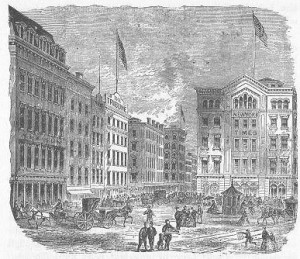 The murder inspired Edgar Allen Poe to write 'The Mystery of Marie Roget', changing the names and location but leaving the essential facts intact. But had Poe been paid to write the story by one of the case's suspects, Mary's former employer?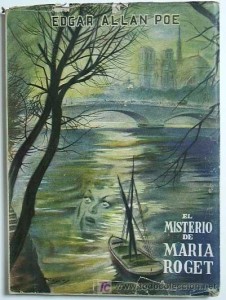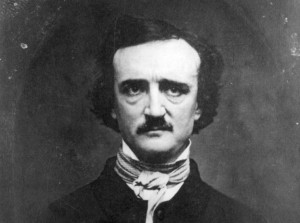 Madame Restell — what role did she play in the disappearance and death of Mary Rogers?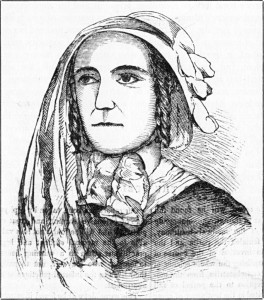 Mary Rogers lived at a boarding house run by her mother that once stood here, just a block from CIty Hall. It was here that Mary met most of the men who later became suspects in the case.