By the end of the day today, one person will be named the mayor of New York City and many other people will be named the losers.
But take heart! Many fine people have lost the race for mayor. Today I focus on six rather interesting ones. Reverend Billy, take stock! If you lose today, you join the good company of the following people: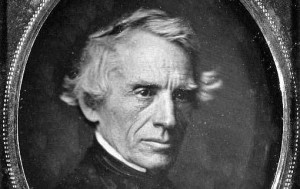 Samuel F.B. Morse
Sure, we know him as one of the 19th century's most important inventors, creator of the telegraph and the dots and dashes that bear his name. But did you also know Morse was a virulent anti-Catholic and was once a mayoral candidate in 1836 for the Native American Party — in this case, 'native' American meaning anybody not newly immigrated? He saw Catholic conspiracies everywhere. People were not convinced; he received less than 1,500 votes. (He would run again in 1844 and not even muster 100 votes.)
Why he lost? As he had not achieved name recogniztion yet, his campaign against Tammany-backed Cornelius Lawrence was doomed from the start.
If he won… Morse was also a prolific portraitist and could have done his own to hang in City Hall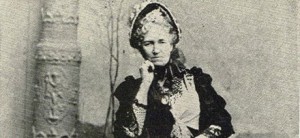 Cynthia Leonard
A political thinker, sufferagette and stage mom, Leonard played by her own rules. Nobody was going to tell her that a recently seperated woman couldn't move to New York with her two lovely daughters and run for mayor of New York City in 1888! Why hasn't Meryl Streep made this woman's movie yet?
Why she lost? Being a rich New York woman in 1888 might have granted you social powers, but few political ones
If she won… The newspapers would have ignored her and written all about her daughter — the glorious Lillian Russell, who the press was already obsessed with. Most likely, her daughter's ambiguous affair with Diamond Jim Brady would have scandalized New York more than it already did.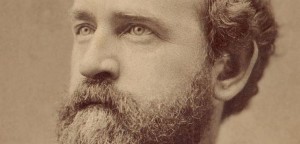 Henry George
The political economist and founder of philosophical land theories appropriately named Georgism desperately wanted to share his vision with New Yorkers, running for mayor in 1886 under the United Labor Party, and actually beat out a young politico named Theodore Roosevelt. Both lost to Abram Hewitt. He ran again in 1897 under the far more ambitious party title The Democracy of Thomas Jefferson.
Why he lost? The first time, he didn't have Tammany's backing or Hewitt's appeal. In 1897, there was another minor snafu; George died four days before the election, of a stroke brought on by campaigning.
If he won… The city would have been ran by his son, Richard F George, who stood in for his dead father.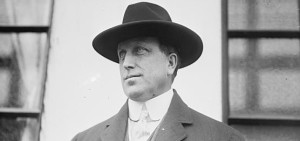 William Randolph Hearst
Perhaps more ingraciously known as the inspiration for Citizen Kane, newspaperman and millionaire Hearst couldn't buy himself the mayor's seat, believe it or not, running in 1905 and 1909 under the fleeting Municipal Ownership League and Civic Alliance parties, respectively
Why he lost? Tammany Hall was re-ascendant at the turn of the century, and Hearst their biggest enemy.
If he won…One of the richest men in America and owner of a media empire as mayor? Never happen. ALSO: Citizen Kane might have been even more interesting.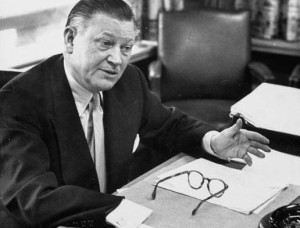 Robert K. Christenberry
Thrown to the wolves as a token Republican candidate against a popular incumbent Robert Wagner, Hotel Astor manager Christenberry was crushed by his opponent, receiving slightly more than 25% of the vote.
Why he lost? He wasn't the most politically saavy man who ever lived.
If he won…He would have been the first mayor with no right hand (he lost it in the war)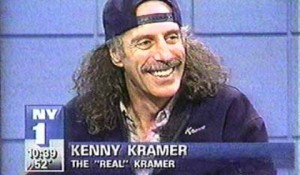 Kenny Kramer
The man who inspired a character on Seinfeld threw his ballcap into the ring as the Libertarian Party candidate in 2001.
Why he lost? For one, the man who won, Bloomberg, is a billionaire. Also, Kenny may have had a credibility problem. When he tried running in 1997 — with Seinfeld still on the air — the Daily News ran an article 'No Joke! Real Life Kramer's Running"
If he won…then who would run the Seinfeld Reality bus tours?