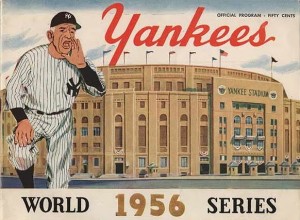 History is always easy to follow with the New York Yankees, because they always repeat it. This is their 27th World Series win — a streak which began 86 years ago. They will of course receive a tickertape parade down the 'Canyon of Heroes', a tradition which has feted astronauts, foreign dignitaries and concert pianists.
Fears that the team would lose their mojo in a new stadium were unfounded. Thank god they unburied that Red Sox jersey from under the new Yankees Stadium last year. The team also won in 1923, the very first year of the original Yankee Stadium.
If history follows a similar pattern (i.e. the results of the 1924 season), next year's World Series will be won by the Washington Senators, who exist today as the Minnesota Twins franchise. At least they played New York in the series; however it was the New York Giants, and now they're in San Francisco.
The Mets had a new stadium this year too, but instead of luck, it brought an almost record-setting number of injuries to team members. Better luck next year!