PODCAST It's our fourth annual Halloween history special, and we've got four bloodcurdling stories for the season. The first three are spooky ghost tales — a haunted boardinghouse on 14th street with violent, vain spirits; a short history of New York's seance craze and a man tormented by the spirit of a dead painter; and a glamorous pair of Jazz Age lovers whose angry spats in their midtown Manhattan penthouse kept up the neighbors, even beyond the grave.
ALSO: A tale with no ghosts at all, but a story with truly spine-tingling facts, featuring the eeriest island in New York and the final resting place for over 850,000 souls. If you ever make it to Hart Island, it means that things have gone very badly for you.
Home to the American Society of Psychical Research on W. 73rd Street, the organization headed by James Hyslop in the early 1900s. Hyslop led the investigation of dozens of reported cases of paranormal and supernatural activity.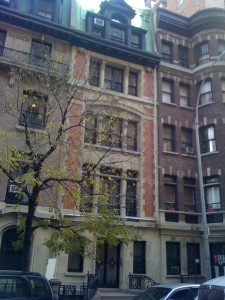 Hyslop, pictured below, believed that he spoke with famous philosopher William James through a medium, and he himself spoke to his secretary via this technique many months after he died.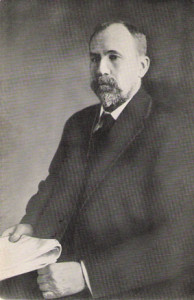 A bizarre image depicting medium Etta De Camp being visited by author Frank Stockton. Ms. De Camp believed her hand was being controlled by Stockton and even wrote a entire book under the control of Stockton.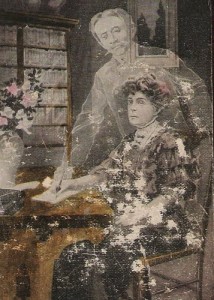 Looking up at the former penthouses of 57 W. 57th Street, where Edna Champion and her lover Charlie argued their way into the grave, then tormented the unfortunate tenants for many years later. Today, these formerly haunted floors are slated to be occupied by Ford Models.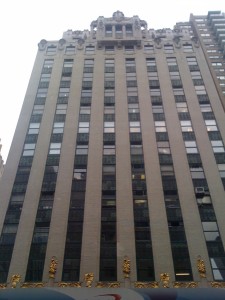 An abandoned records room on Hart Island. This and many other wonderful photographs of Hart Island can be found at Kingston Lounge, bravely venturing to the island in 2008 to witness the strange and forlorn island in person.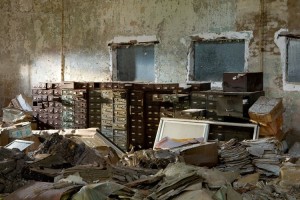 The Hart Island Project has been drawing needed attention the island for years, obtaining lists of people buried there and assisting in families looking for loved ones there. It's also features a fantastic collection of photographs, such as the one below (of a lonely grave marker) by Joel Sternfeld.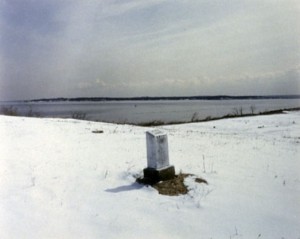 And finally, a fascinating and priceless local news report from 1978 on Hart Island, looking a bit more populated than it is today. Unbelievably, there was talk of actually developing Hart Island for more than just the city's potter's field.

If you're looking to craft your own personal 'haunted' walking tour, this map lists all the places we've talked about in prior ghost stories podcasts. Simply look up a location and download that particular episode:

View Bowery Boys Ghost Stories in a larger map
1 Ghost Stories of New York
2 Spooky Stories of New York
3 Haunted Tales of New York
4 Supernatural Stories of New York