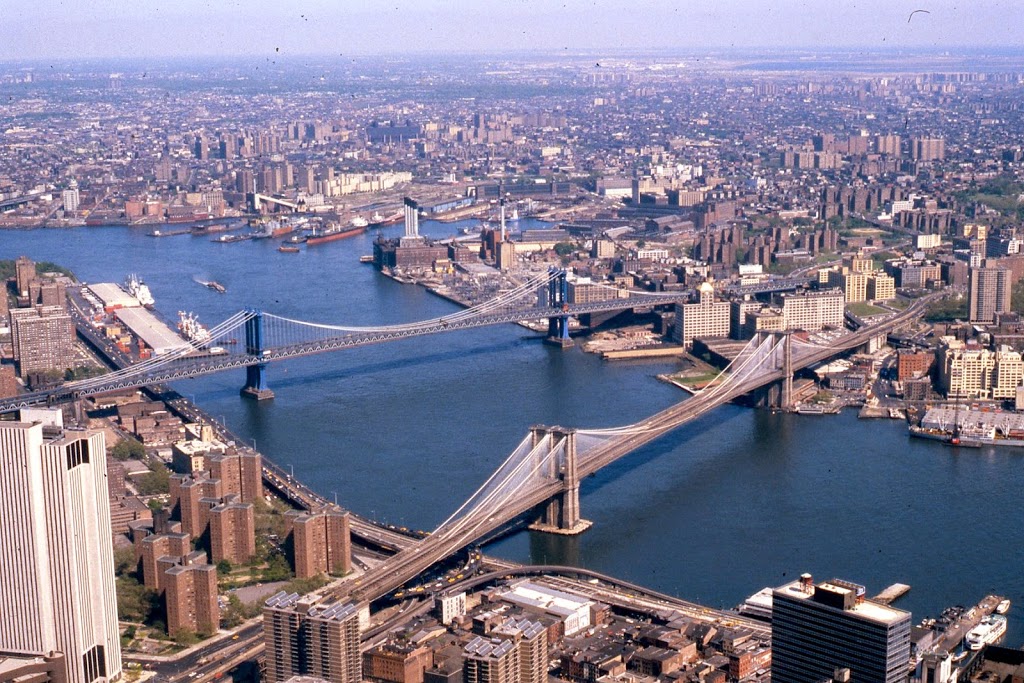 Looking over the East River at Brooklyn and Queens, 1981, where much of the film's action takes place. Â (Photo courtesy GeorgeLouis at English Wikipedia)
A few weeks ago I posted the trailer to the new film by JC Chandor called A Most Violent Year, set in New York City in 1981.
As support for the film (which releases in late December), they've asked me to do a few columns each Monday about New York City history for the film's tie-in site about the year 1981. Â The year is a turning point in the city's struggle with crime, deteriorating infrastructure and urban decay. Â It's the year The Clash caused a riot in midtown, the year the New York Times first reported on a "rare cancer" killing gay men, the year Ed Koch ran both as a Democrat and a Republican. Â Robbery and murder rates in the city would reach their highest peak. Â But it would also be the year where things begin turning around in New York.
My first column is on a particular incident which occurred two minutes before midnight on December 31, 1980, and how that incident reflected upon the grim state of affairs in the city. Â Check out the full story here.