In our 2014 Year In Review podcast, we didn't have much time to talk about notable pop cultural events that depicted New York City history. Â But here's a recap a few films and television shows which used the city's history in their narratives. I've arranged them in the chronological order in which they've been set: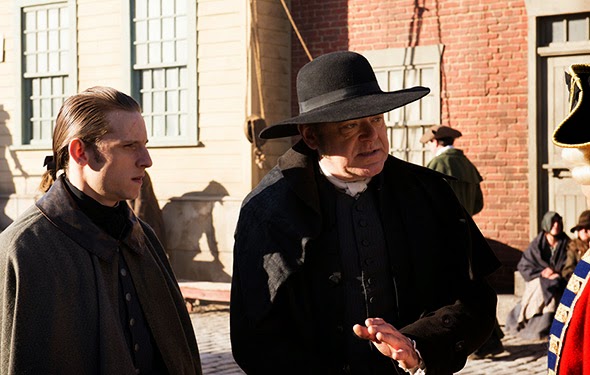 Courtesy AMC
TURN
Year: 1776
This AMC freshman series, revolving around the early years of the Revolutionary War, depicts Long Island, New Jersey and the cramped port city of New York itself in the year 1776. Its first season was so-so, but the performances were good, and the art direction surely excellent, as in the best episode "Of Cabbage And Kings" when Abe Woodhull (Jamie Bell) takes the boat to downtown Manhattan and ostensibly begins his career as George Washington's newest spy.
THE KNICK
Year: 1900
Cinemax's vivid medical drama was certainly the most atmospheric show on American television (excluding maybe True Detective), illustrating the medical practices of a financially strapped Manhattan hospital as administered by drug addict and genius surgeon Dr. John Thackery (Clive Owen).  The exteriors of Knickerbocker Hospital were shot at Boys' High School in Bed-Stuy and were most prominently featured in the episode "Get The Rope" when a racist mob violently attacked black passers-by.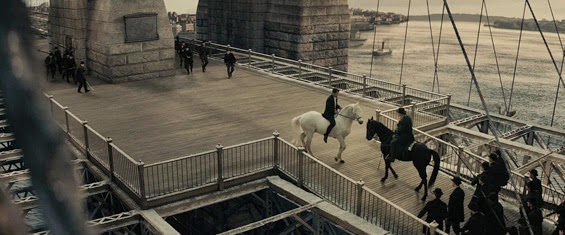 Screen shot from On the Set of New York
WINTER'S TALE
Year: 1916
A romantic time-warp fuels this  unsuccessful adaptation of Mark Halperin's fantasy historical novel.  His writing style is truly enigmatic, proven here when plot is separated from description. However the film is not without its visual charms, including a brief look at the East River waterfront, circa 1916, as Colin Farrell gallops over the Brooklyn Bridge on a white horse.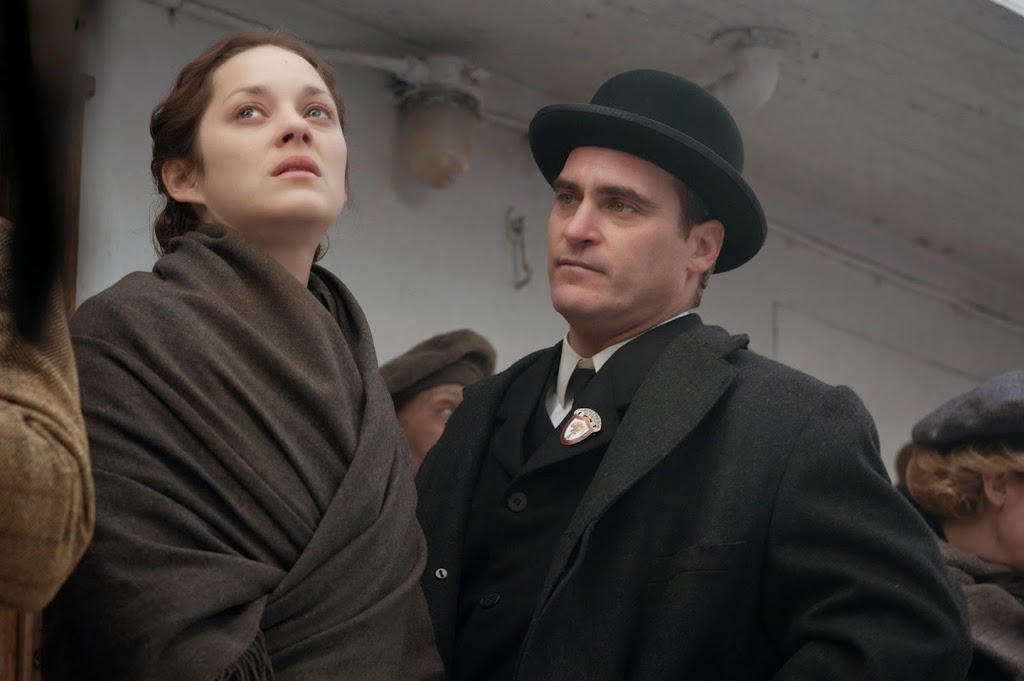 Courtesy The Weinstein Company
THE IMMIGRANT
Year: 1921
Marion Cotillard, providing an old-school blockbuster performance, is the heart and soul of this film set at the dawn of Prohibition. With her sister Magna is detained at Ellis Island, Ewa (Cotillard) goes to work for a shady impresario (played by Joaquin Phoenix) who then prostitutes her to clients. Â The cinematography by Darius Khondji takes inspiration from browned, faded photography, and his views of the Lower East Side in the early scenes are truly breathtaking.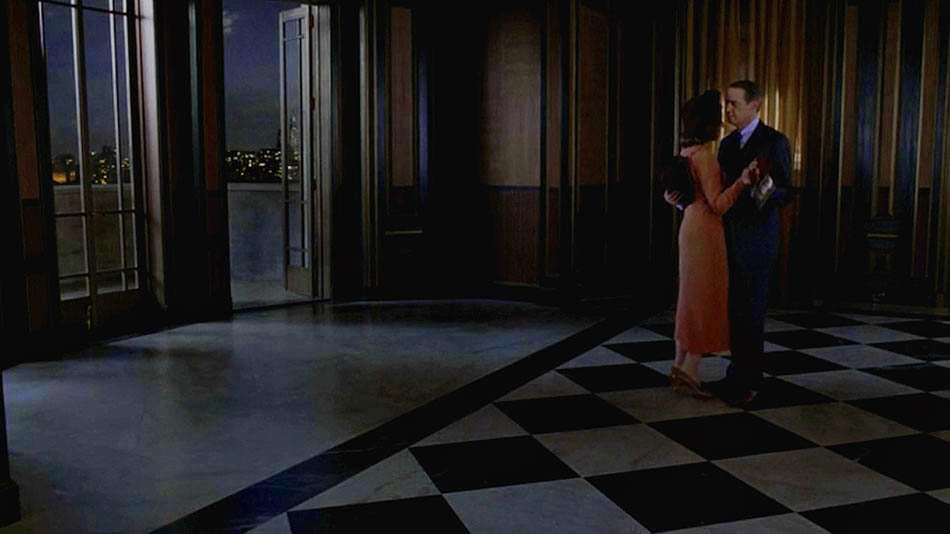 BOARDWALK EMPIRE
Year: 1931
I prefer not to relive the ending of "Eldorado," the final episode of Martin Scorsese's Prohibition drama. Â So let's just end it at the lovely scene with Nucky (Steve Buscemi) and Margaret (Kelly MacDonald) dancing in the gorgeous apartment at the Upper West Side apartment complex which gives the episode its bittersweet name.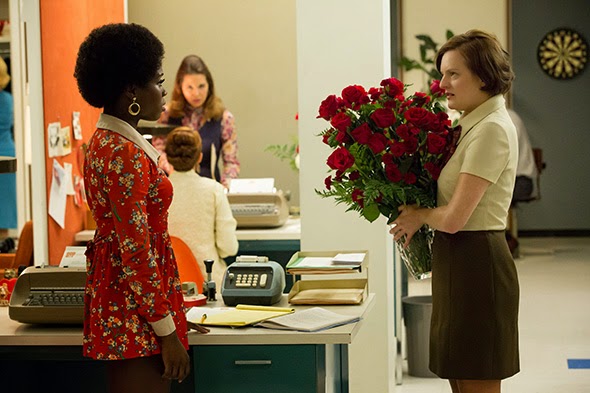 Courtesy AMC
MAD MEN
Year: 1970
The first half of the final season (can't believe I'm writing that) saw the beginnings of a redemption arc for Don Draper and general cultural instability for just about everyone else. Â The new character Shirley (Sola Bamis) became a bit of a harbinger of the new decade in the episode "A Day's Work," bringing out the insane in Peggy (Elizabeth Moss) and the clever side of Joan (Christina Hendricks).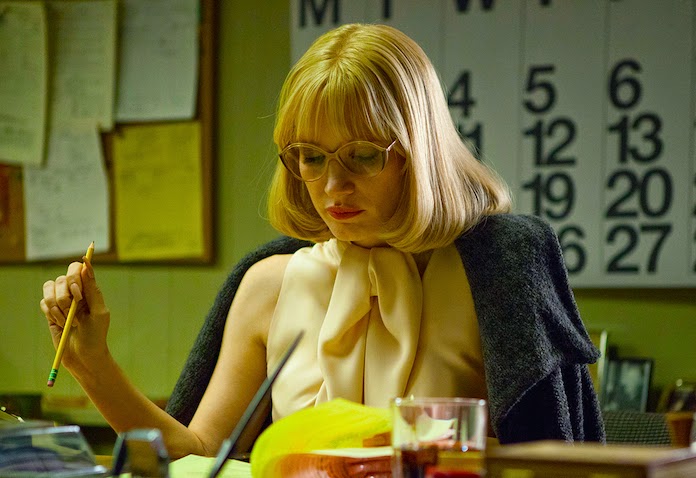 Courtesy A24 FIlms
A MOST VIOLENT YEAR**
Year: 1981
This would be a simple story of an ambitious immigrant businessman Abel (played by Oscar Isaac) just wanting to get ahead in the world, expanding his fuel empire into larger digs in Brooklyn. But this is 1981, and nothing is very simple, least of which his wife Anna (Jessica Chastain) with her familial connections to the mob.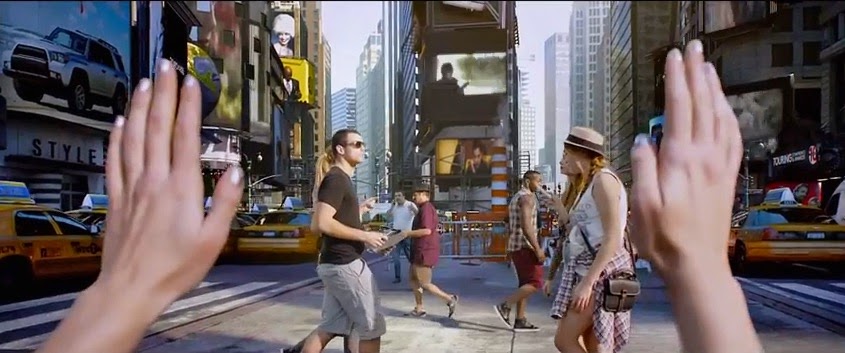 LUCY
Year: Every Year!
Well, I'm not going to explain why, but let's just say that La Lucy (Scarlett Johansson) has the ability to both travel through and manipulate time via an extreme overdose of an experimental new drug. It doesn't matter. What does matter is for about one minute, she finds herself in the middle of Times Square, repeating and rewinding time at that very spot, giving us quick doses of the newly built One Times Square, then of the horse and carriages of Longacre Square.
And then she goes back a couple million more years or so. I cannot confirm the historical veracity of these particular scenes but it looks very pretty.
**For transparency: I'm writing each week at the blog NYC.1981 which is a tie-in into the film.