Above: This is the Bowery, 110 years ago. Â One of the recommended Jane's Walks highlights the rapid changes along this historic street. (Picture courtesy Shorpy)
There is no logic that can be superimposed on the city; people make it, and it is to them, not buildings, that we must fit our plans. — Jane Jacobs 
Jane's Walk 2015, the annual celebration of New York City (and Spring, for that matter) named for the influential urban activist, arrives this Friday. In New York, this festival of walking tours is hosted by the Municipal Art Society, providing a great way to mix discussions of history, architecture and preservation with a little healthy exercise.
There are over 100 tours available and they're all free. You could literally fill your entire weekend with activities. The first tour begins Friday morning at 10 am, the last on Sunday at 5:30pm.
You would be insane not to participate in at least one! Here are ten that particularly fascinate me this year. But this is just my opinion. Check out the full list on the Jane's Walk site and find one that best suits your interests.
Please visit the individual pages devoted to these tours for updated timing and meeting-place information.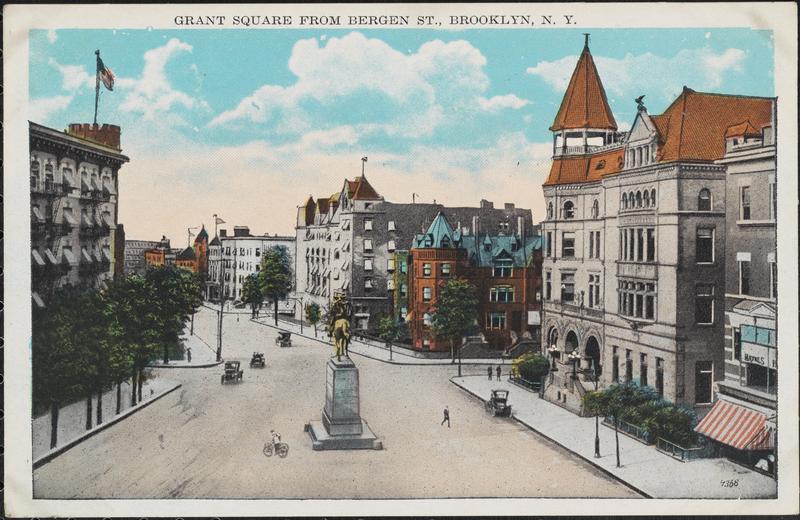 Brooklyn
 Brooklyn Bridge Park Sneak Peak: Pier 6 Parkland — There are so many good tours of Brooklyn neighborhoods this year, but who can resist one that requires you to wear a hard hat? From walk organizer Patricia Kirshner: "The Pier 6 landscape will complete construction of the outer two-thirds of the pier. Designed by Michael Van Valkenburgh Associates, Inc., the design includes planted areas that will provide a counterpoint to the adjacent active program at Piers 5 and 6. A seasonally vivid flower meadow, winding pathway and lush perimeter plantings will introduce new ecosystems to the southern end of the park."  [More information here]
 May 1, 2015 | 06:00 PM
Jewels In The Crown: Crown Heights – This time-traveling tour within the heart of Brooklyn – highlighting some spectacular homes from the days when the borough was a proud, independent city — should prove quite spirited as led by Irv Weitzman. "Crown Heights is a neighborhood rich with history and architectural contrasts. Some of the biggest mansions in New York City exist next to row-houses, some with front gardens, as well as elegant (past and present) and dilapidated apartment houses. It contains one of the widest boulevards in New York City as well as two of Brooklyn's longest streets. It is the historical home of the Brooklyn Dodgers (the ONLY Dodgers — L.A. is simply not recognized whereas Yankee fans are cautioned)." [More information here]
 May 3, 2015 | 11:00 AM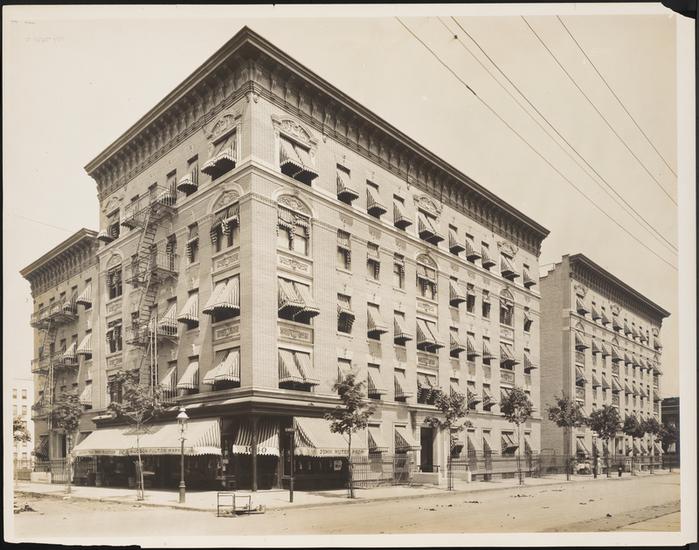 The Bronx
 1920s & 1930s Bronx Apartment Heaven – This tour highlights one of my favorite eras of Bronx history, when vast development granted the young borough some of the city's most glamorous architecture. From tour guide Cuyler Christianson: "When the subway reached the Pelham Parkway South neighborhood between 1917 and 1920, a feast of beautiful six-story apartment buildings went up over the twenty years that followed. Styles include Art Deco, Art Moderne, Tudor, Mediterranean, Renaissance, etc. Over time, the neighborhood would transition many times and today contains a classic New York mixture living in harmony in this neighborhood known for it's a low crime rate and the beautiful buildings that remain!" [More information here]
May 2, 2015 | 01:00 PM and May 3, 2015 | 01:00 PM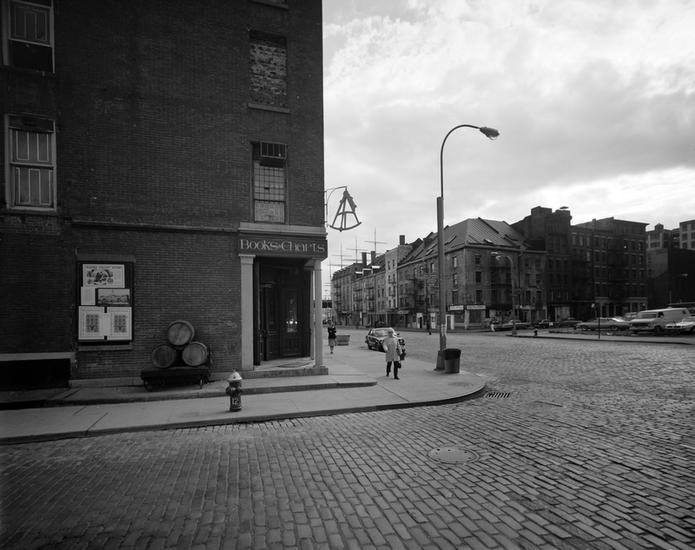 Manhattan
The South Street Seaport Walk – Given the unique challenges facing this neighborhood today – and its somewhat discombobulated state – you'll really need a tour to sort out its fascinating history and its uncertain future. Luckily guide David Sheldon is proving three different times over two days. "We will be looking firsthand at the many elements that define the character of this District: It's vessels, buildings, Museum, views, history, and markets. From the waterline to the masthead, pavement to rooftops, from the founding of New Amsterdam to the current day." [More information here]
May 1, 2015 | 07:00 PM, May 2, 2015 | 11:00 AM and May 2, 2015 | 02:00 PM
Jane Jacobs West Village – Since these walks are named for iconic urban planner, why not learn a little about some her work in her neighborhood of residence?  From tour guide Joan Schecter: "Our tour will include the history of the area, woven with stories and relevant sights of Jane's epic battles with city bureaucracy and the powerful Robert Moses to preserve her beloved Village." [More information here]
May 1, 2015 | 11:00 AM
#SaveNYC: Hyper-Gentrification and Appropriation on the Bowery – I'm not going to say you'll feel great after this tour – watch the Bowery outprice you before your very eyes! – but hopefully you'll be instilled with some proper, pro-active outrage. And you're in good hands here, with a tour organized by Jeremiah Moss (Vanishing New York) and guided by Kyle Supley: "[P]articipants will tour the main sites of the Bowery's massive transformation and engage in a discussion about hyper-gentrification and appropriation." [More information here]
May 2, 2015 | 03:00 PM and May 3, 2015 | 01:00 PM
Gay Bars That Are Gone – This tour will take you into the party zones of the past, a unique angle into the sometimes obscured history of gay New York. From guide Michael Ryan: "Together, we'll stroll by what the local press in the 1890s called the 'wickedest place in New York', and check-in on what stands where the city's first gay disco opened in 1974. We'll stand atop the collapsed underground vault once home to Walt Whitman's favorite haunt, and pay a visit to the mafia-run ice cream parlor that was known to permit same-sex dancing when the chandelier flickered off." [More information here]
 May 2, 2015 | 06:00 PM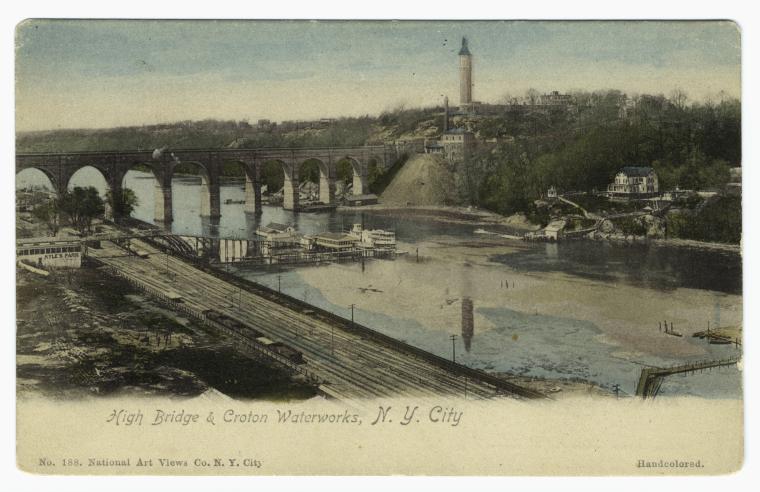 Bridge to Bridge: Walking High Bridge to the George Washington – One of the most fascinating tours if the weather happens to cooperate, a lovely walk from one of New York's oldest bridges to one of its longest bridges. From tour guide Anna Araiza: "The High Bridge is the only pedestrian bridge connecting the Bronx and Manhattan, restoration is underway and the bridge is scheduled to re-open this summer. Learn about the origins of the bridge and water tower and the recent efforts leading to the re-opening." [More information here]
May 2, 2015 | 11:00 AM
Queens
Astoria: A Once And Future Village – How about a robust walk through an old neighborhood on the dawn of some major changes? From guide Rich Melnick: "Since Adrien Block … dubbed the place 'The Bright Passage' ('Helle Gat' in Dutch), people have fallen in love with 'Old Astoria Village.' It has a strong sense of the past, where a 17th century farm's gardens and orchards are outlined by streets older than Wall Street – and roads were first blazed by Native Americans." [More information here]
May 2, 2015 | 11:00 AM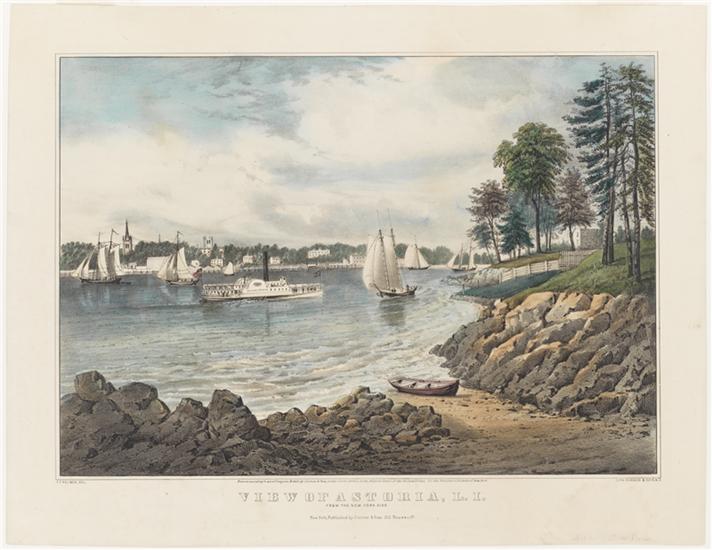 Staten Island
 Walk on the Water: Harbor Views for a Local – This may be the coolest one of all, because you're on a boat and the guide is your captain! From your guide Capt. Margaret Flanagan: "New York Harbor has a lot more to view than impressive landmarks! As we cruise across the harbor, and face away from the Statue of Liberty, we'll be impressed by the gigantic ships at work, and the breadth of the infrastructure that supports them." [More information here]
 May 2, 2015 | 03:00 PM but get there at 2:45 at the latest