With the holiday season arriving, you may actually have time to get a little more reading done. May I suggest the following ten books, my favorite New York City history books of 2015?
They don't have a lot in common — ranging from a children's book with a great heart to a massive tome about a great entertainer — but their perspectives into the greater tale of New York City history are rich, original, sometimes provocative, and always entertaining.
While warm nostalgia is certainly represented on this list (Coney Island Reader, St. Marks Is Dead), a great number focus on the uglier side of New York City — from the industrial deformities that sometimes define a city (Gowanus, Taming Manhattan) to the questionable moral judgments of a supposedly informed society (Santa Claus Man, Spectacle).
Dead Wake, my favorite book of 2015, recounted the complicated story of an international tragedy on its 100th anniversary. Erik Larson's tale of the RMS Lusitania is notable for its various viewpoints, excellently woven into one seamless, frightening narrative. It accomplished something I never thought possible — it made me want to watch the movie Titanic again.
Some of the books have been reviewed on this site already, and a couple others will be the focus of longer pieces in the next couple months. (I swear I have a great excuse; I was too busy writing the Bowery Boys book, coming out next year!)
And if you haven't finished holiday gift shopping, then just take this list to the store with you: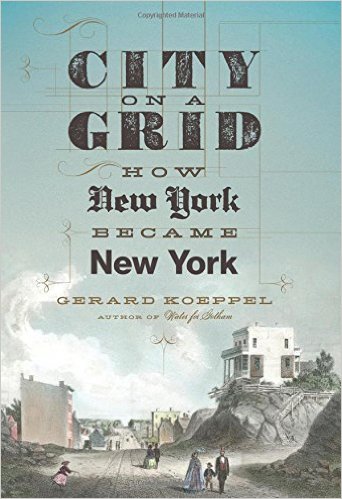 City on the Grid: How New York Became New York
By Gerard Koeppel
De Capo Press
The Croton water system, the subway, skyscrapers — these things seem inevitable within modern New York City today. What would the city be without them? But the grid plan, the masterwork of civic planning created by the Commissioners Plan of 1811, is on a different level from those; every element of life in Manhattan is determined by the placement of streets and avenues.
Cities often took grids into their skeletal development — early Manhattan was a collection of small systems — but the grand ambitions of early 19th century city planners are almost hard to fathom. Koeppel takes us into the motivations for creating this mighty, orderly system and the methods in which they were plowed — sometimes violently — through the topography of New York. Even its imperfections (like that original lack of a large open space) are fascinatingly told here.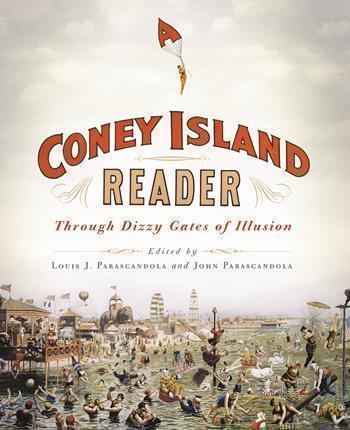 The Coney Island Reader
Through Dizzy Gates of Illusion
edited by Louis J. Parascandola and John Parascandola
Columbia University Press
Everybody sees Coney Island a little differently. Most people know it for the amusements but not everybody has the same feeling about them. One person craves the beaches, the food. Another prefers a stroll along the boardwalk, fireworks, an evening Cyclones game. Others live nearby, too familiar with the swelling weekend crowds. And some people — and this seems like blasphemy — have had their fill of Nathan's hot dogs.
In The Coney Island Reader we get a time machine through its many iterations, thanks to the observations of dozens of writers.  This is perhaps the only book in history that features the writing of e.e. cummings and Robert Moses. One saw "he incredible temple of pity and terror, mirth and amazement," the other "overcrowding at the public beach, inadequete play areas and lack of parking space." Ah, Coney Island. It's what you make of it.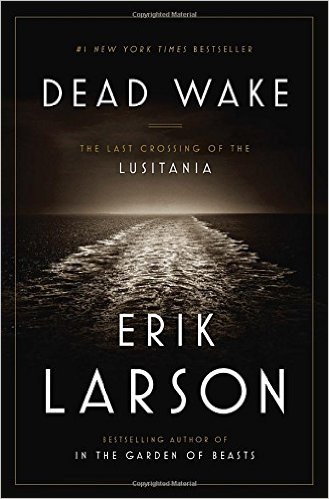 Dead Wake:  The Last Crossing of the Lusitania
By Erik Larson
Crown Publishers
This captivating new narrative non-fiction from Larson (The Devil In The White City) follows the tragic fate of the RMS Lusitania from four sectors. In England, a group of cryptoanalysts in shadowy Room 40 attempt to crack German messages as their U-boats began prowling through British-controlled waters. Meanwhile, President Woodrow Wilson, still mourning the loss of his wife, attempts to keep American neutrality intact in the face of growing threats.
But the two central perspectives are what grant Dead Wake its lurching, inevitable dread — that of the unwitting passengers of the Lusitania and of the U-boat which would destroy it. And Larson switches between them like the dance of predator and prey in a nature documentary.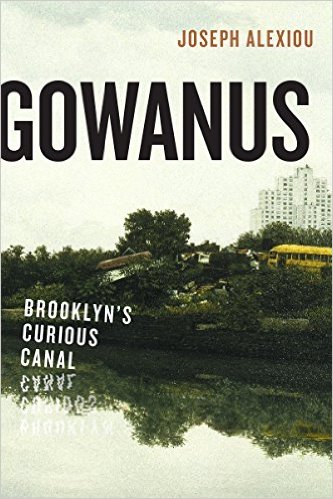 Gowanus: Brooklyn's Curious Canal
Joseph Alexiou
New York University Press
The Gowanus Canal is absolutely disgusting, and Alexiou's engaging history of this ancient Brooklyn waterway is probably the most pleasant thing associated with it. Few today could look at its ramshackle, hemmed-in borders and know how vital the Gowanus was to the development of Brooklyn, from the earliest days when a critical Revolutionary War battle was waged on its shore to its importance as a waterway of trade and industry. It's the gradual corroding powers of that industry that have transformed this once-bucolic shore into a putrid deathtrap for aquatic life and a health concern for modern residents.
 Gowanus has an urgency that few history books possess; its last pages take you to a modern, thriving neighborhood in an unstable relationship with the body of water that defines it.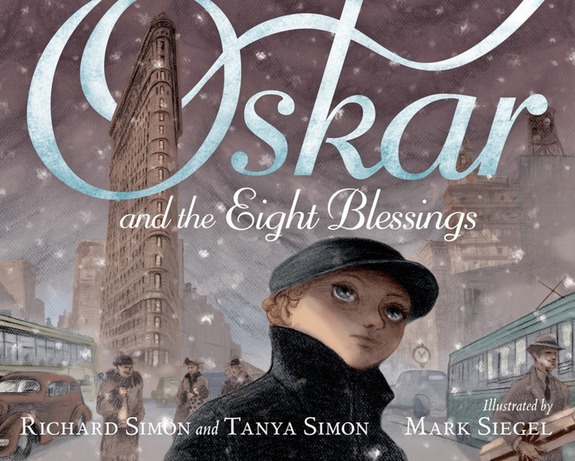 Oskar and the Eight Blessings
Richard Simon and Tanya Simon
Illustrated by Mark Siegel
Roaring Brook Press/Macmillan Publishers
What is a fictional children's book doing on a history book list?! Well, this is no ordinary story. Oskar, a waif with wide eyes and curly hair, is sent to New York by his parents under troubling circumstances, to get him out of perilous, Nazi-controlled Europe. Nobody knows he's arrived in New York. It's during a snowstorm and Oskar needs to walk 100 blocks by himself through a completely foreign and bewildering city to get to his aunt's house.
Authors Richard Simon and Tanya Simon aren't setting Oskar out on a random landscape, but one uniquely tied to a specific time — the seventh day of Hanukkah 1938, which also happens to be Christmas Eve. Illustrations by Mark Siegel wonderfully captures New York as a sort of wistful historic mirage, a child's distorted gaze over a city, enchanting and endless.  His illustrations seem to generate warmth as the story progresses towards its poignant and beautiful ending.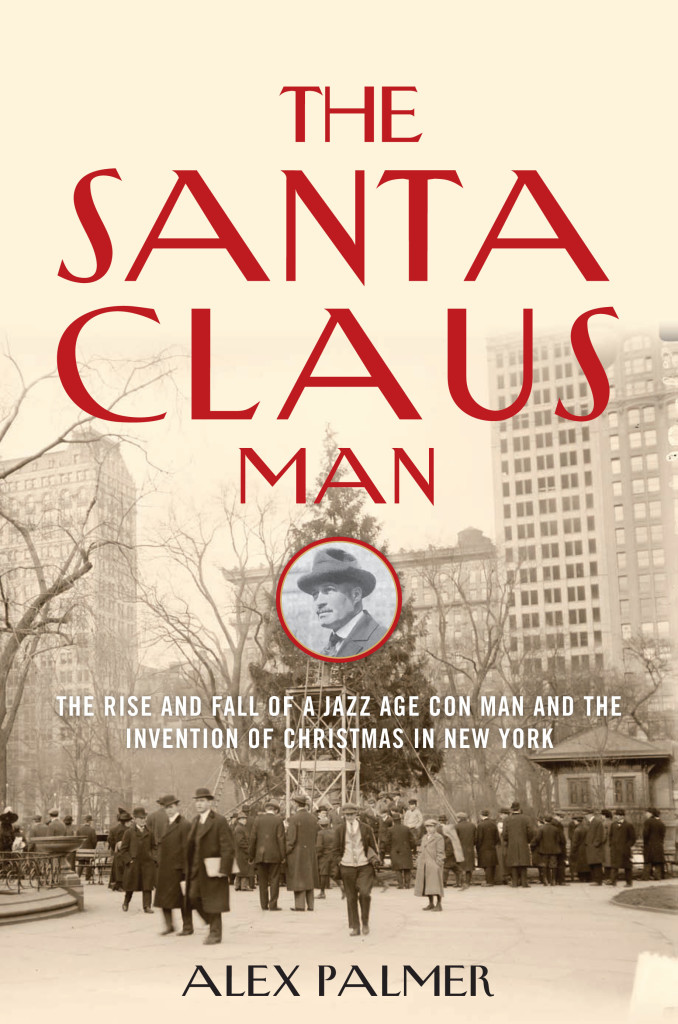 Santa Claus Man
Alex Palmer
Lyons Press
In 1913 John D. Gluck seemed to conjure up a genius solution for handling those piles of Santa Claus letters written by needy children. Following the Gilded Age, New York City was filled with wealthy residents interested in charitable concerns. Why not bring the two together via his very own Santa Claus Association?
But Mr. Gluck would have topped Santa's naughty list, concocting one of the most shocking scams of the early 20th century. Palmer, the great grandnephew of Mr. Gluck, turns this surprising tale into a fast and clever romp through New York, racing from the newly built Woolworth Building to the most famous department store of its day — Macys. The Santa Claus Man is a rich, sensational story of holiday spirit corrupted by audacity and greed, fueled by the media at the dawning of the Jazz Age.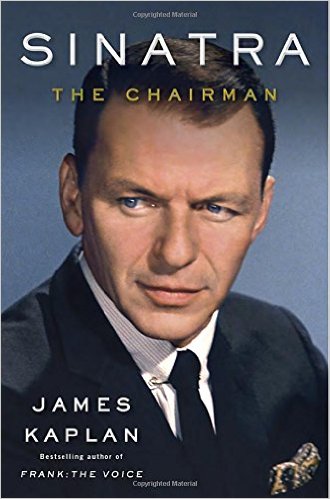 Sinatra: The Chairman
James Kaplan
Doubleday
In time for Frank's 100th birthday, Kaplan gives us the second half (the first Frank: The Voice came out in 2011) of his massive tribute to one of the 20th century's definitive performers.  In the years covered here — from his Oscar win for From Here To Eternity in 1954 to his death in 1998 — Sinatra becomes more than a talent. He's both a player behind the scenes, from Toots Shor's in Midtown Manhattan to the office of John F. Kennedy, and upfront in the spotlight with glamorous love interests like Juliet Prowse and Mia Farrow. (Kaplan also weighs on the possible paternity of Mia's son Ronan!) Lovingly researched — a warts-and-all bio — Kaplan's book is way too long to read while drinking martinis but you'll certainly be tempted.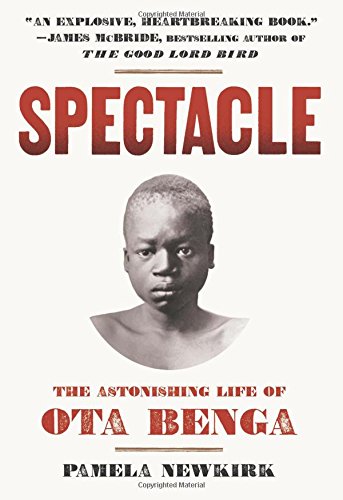 Spectacle: The Astonishing Life of Ota Benga
Pamela Newkirk
Amistad, HarperCollins Publishers
In 1906, visitors to the Bronx Zoo observed a rather bizarre sight in the Monkey House — the exhibition of a man in African dress, often accompanied by a parrot or an orangutan. His name was Ota Benga. Newkirk's engaging new biography is both a sincere ode to his tragic life and a contemporary accusation of the terrible forces that exploited him over a century ago. The story is really about the ghost of Ota Benga.
He spoke little English and there are no accounts from his perspective. Almost everything we know is from the perspective of a jaundiced press and the glare of condescending authority. He was the subject of great fabrications over the years; the truth is almost impossible to extricate from hyperbole. But the story is really about the ghost of Ota Benga. While his story is front and center in Spectacle, he barely raises his voice. He never had one.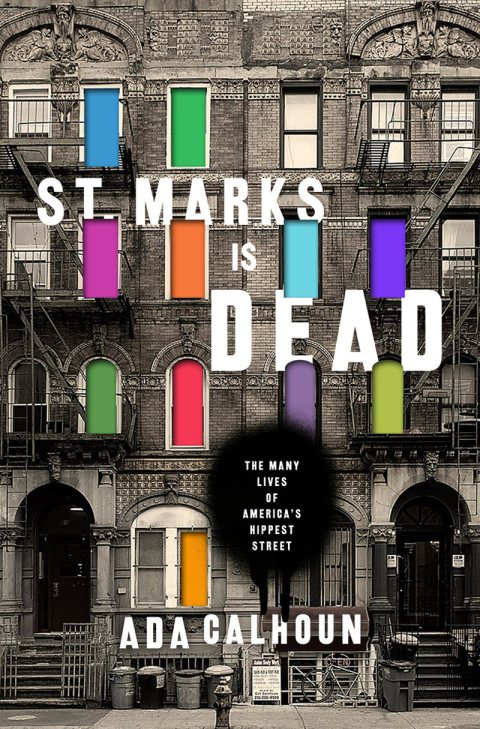 St. Marks is Dead: The Many Lives Of America's Hippest Street
Ada Calhoun
W. W. Norton & Company
There's no other way to tell the story of St. Mark's Place in the East Village than the personal. (We broke out our own personal tales in our podcast from earlier this year.) Calhoun saw its history first hand as a child, and her admiration and love for its gritty punk days is evident from page one. This is a grand complete history of one of New York's most flexible streets, alive with anecdotes from its days on Peter Stuyvesant's farm to its rich immigrant life. But let's be honest — its the crazy, vibrant days of Andy Warhol and Keith Haring where the book really becomes a delightful page-turner. While the pages are sometimes glittery with nostalgia, the author never forgets to underscore the music and the madness with the reality of St. Mark's vicious and sometimes ugly shadows.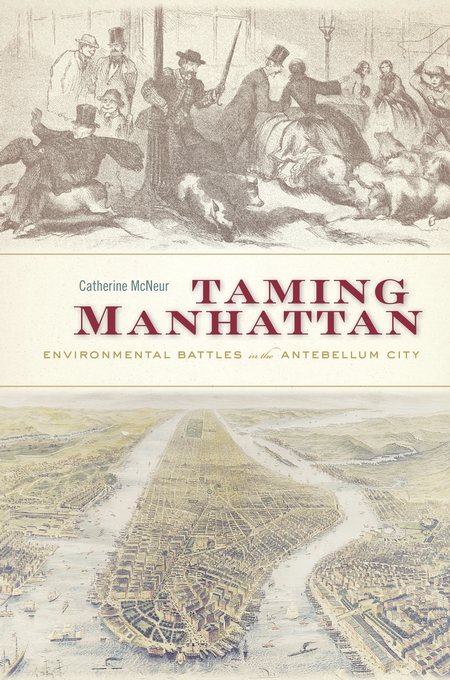 Taming Manhattan: Environmental Battles in the Antebellum City
Catherine McNeur
Harvard University Press
Here is New York as it actually was. Dogs and pigs — hundreds of them wading through muddy streets of detritus, neighborhoods reeking of human filth and boiling offal. Blocks dominated by poorly constructed buildings, spilling waste into the streets.  Foul and unhealthy conditions for daily living, fostering sickness and disease. Watch out for that dead horse in the street.
To be fair, it may not have been that terrible all at once, but you come out of reading Taming Manhattan with an appreciation of how far the city has come in terms of cleanliness. You'll certainly need a bath afterwards.
There was a class and racial component to this sudden "taming". New York's new wealthy classes, enriched by the opening of the Erie Canal, wanted clean promenades and handsome private parks in which to luxuriate. Watching the many changing motivations unspool in McNeur's dense but exciting narrative makes for a surprisingly unpredictable tale.