Jane Butzner was born 100 years ago in Scranton, Pennsylvania.  Jane Jacobs died on April 25, 2006, in Toronto, Canada. But for much of her life in between, she changed the way people thought about cities from her perch in North America's largest — New York City.
Jane Jacobs was a revolutionary thinker in an age where 'big ideas' shaped cities. City planners thought about grand plans, not street corners. Jacobs became a breakout philosopher on everyday urban living, revealing practical realities that were completely misunderstood by those making real decisions.
Without Jacobs — and the countless activists and preservationists before and after her — we would not have New York City 2016. (You can take that statement both as a tribute and perhaps as a sly criticism as well.)
Now I didn't know Jane, but I'm pretty sure she would like you to celebrate her birthday in one of the two following ways:  1) Go to your favorite neighborhood in New York City and spend money there at local businesses, or 2) Go to a neighborhood you've never been to before and learn everything you can about it. 
Of course, before cutting the birthday cake today, why not listen to the Bowery Boys 200th episode celebration of the life of Jane Jacobs? The podcast includes audio from Jane herself, waxing on about the creation of her book The Death and Life of Great American Cities.
If you're looking for something to read today about Jacobs, by all means, jump into Death and Life or perhaps one of these books.
Today's Google Doodle, celebrating Jane's 100th birthday:

After that, plan on joining one of the many Jane's Walks this weekend, sponsored by the Municipal Art Society of New York. There are dozens and dozens of free walking tours, from May 6-8, that you're sure to find one right in your back yard. (Maybe literally your back yard if you live somewhere historic!)
Check out the entire list right here and plan out a whole weekend of adventures.  Below is a list of ten notable tours that caught my eye and sound like exceptionally unique ways to spend an afternoon.  Plus an extra one that I'm personally invested in: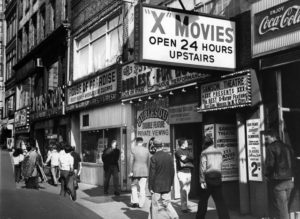 DIRTY OLD TIMES SQUARE
Manhattan, Meet at Duffy Square
Friday, May 6, at 1pm, 2 hours
Details here
Tag line: "Most of old Times Square has been carefully obliterated by generic hotels and office buildings, but there are still vestiges of its seedy past—if you know where to look."
Led by Robert Brenner
HOW AUDUBON PARK DISRUPTED MANHATTAN'S GRID
Manhattan, Meet at Audubon Monument, 550 West 155th Street
Friday, May 6, at 6pm, 1.5 hours
Saturday, May 7, 1:30pm
Sunday, May 8, 11am and 2pm
Details here
Tag line: "The distinctive footprint that disrupts Manhattan's grid west of Broadway between 155th and 158th Streets—the Audubon Park Historic District—did not come about by accident or from the demands of local topography."
Led by Matthew Spady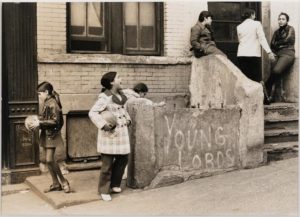 EL BARRIO DREAMS: FOOD, ART, CULTURE (AND CHANGE)
Manhattan, Meet at Vendy Plaza (Park Avenue and 116th Street
Sunday, May 8, 1pm
Details here
Led by Flaco Navaja
Tag line: "Our walking tour will explore the dynamics of a community in flux, looking at the history of East Harlem and the political and cultural significance of that history, as well as examining competing visions for the neighborhood's future. "
THE LOST HIGH LINE
Manhattan, Meet at NW corner of Washington & Houston Streets
Saturday, May 7, 11am
Details here
Tag line: "Today, that remaining section of the High Line has become one of the city's major attractions. But what about the ghosts of the past along its southern route?"
Led by Joan Schechter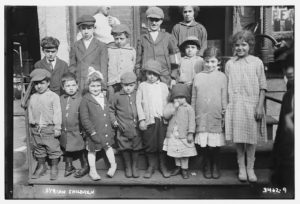 MANHATTAN'S LITTLE SYRIA: THE HEART OF ARAB AMERICA
Manhattan, Meet at St. George's Syrian Catholic Church
Sunday, May 8, at 10:30am
Details here
Tag line: "Immigration to the United States from the territories of Greater Syria — now Lebanon, Syria, and Palestine — began in the 1870s and 1880s. The most important neighborhood of the immigration — and its economic and cultural heart — was along Washington Street in the Lower West Side of Manhattan."
Led by Todd Fine
THE BRONX'S MAIN STREET: WALKING THE GRAND CONCOURSE
The Bronx, Meet at the Bronx Museum of the Arts, North Wing Lobby
Saturday, May 7, 11am
Details here 
Tag line: "While visiting key sites along this major thoroughfare, Goodman will provide a brief history of the Grand Concourse and explain the development of its diverse neighborhoods and communities."
Led by Sam Goodman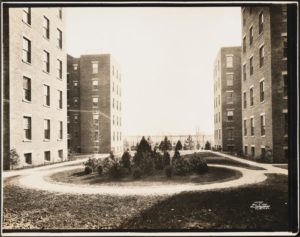 HISTORIC JACKSON HEIGHTS – AMERICA'S FIRST GARDEN APARTMENTS
Queens, Meet at the Chase Bank @ 75th Street and Roosevelt
Saturday, May 7, 11:30am
Sunday, May 8, 11:30 am
Details here
Tag line: "We'll explore the architectural qualities of Jackson Heights, developed by Edward A. MacDougall of the Queensboro Corporation in 1916. The neighborhood contains a variety of architectural styles with private gardens at the center of each city block."
Led by Michael Limaco
ON LOCATION: THE VITAGRAPH STUDIOS AND THE HISTORY OF FILM IN MIDLAND BROOKLYN
Brooklyn, meet at Midwood Development Corporation
Sunday, May 8, 3PM
Details here
Tag line: "At Avenue M and 14th street, The Vitagraph Company of America built the nation's first modern film studio in 1906, where it operated until 1925 as one of the most prolific moving picture companies in the world, making Brooklyn the epicenter of film production long before Hollywood."
Led By Nellie Perera and Melissa Frizzling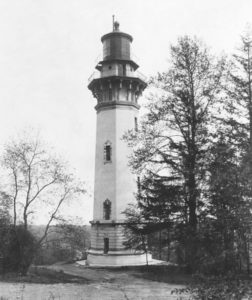 TIBET, OPERA, AND THE LUCKY CHARMS LEPRECHAUN: EXPLORING THE HIDDEN GEMS OF LIGHTHOUSE HILL
Staten Island, meet at the clubhouse of Latourette Golf Course on Edinboro Road
Saturday, May 7, 3PM
Details here
Tag line: "Himalayan Buildings, a working lighthouse, a golf course and a widow's walk are just some of the interesting sights we will see. Some of the historical tidbits include "Why is the neighborhood called Lighthouse Hill?" and "Why are the streets named after places in the UK?" and "What notable people lived here?""
Led By Meg Ventrudo
THE HILLS ARE ALIVE!
Governors Island, meet at the Battery Maritime Building
Friday, May 6, at noon
Details here
Tag line: "See New York Harbor from a breathtaking new vantage point 70 feet in the air. Here is your chance to have a sneak peek at the newly planted Hills on Governors Island before they open to the public this summer."
Led By Ellen Cavanagh
And finally, if you happen to be around Chelsea and the West Village on Saturday, check into the fascinatng tour below led by Kyle Supley. If all goes according to plane, I'll be making a guest appearance during the tour, speaking at one particular location. Unfortunately, I will not be wearing chaps to this event!
GAY BARS THAT ARE GONE
Manhattan, meet at 515 West 18th Street
Saturday, May 7, 7pm
Details here
Led by Kyle Supley
Tag line: "Past patrons, NYC history buffs, and those just looking for a good time, take note! From ballrooms to discos to piano bars, we'll observe the shifting typology of the gay bar. Together, we'll cover everything from the raids to the raves."