Josephine Baker is a spellbinding icon. Her persona is magnetic, mysterious, intangible, taking inspiration from Sophie Tucker and Bessie Smith, the divas of the silent screen and the flappers of Harlem and Greenwich Village.
And yet this most alluring figure of the Jazz Age was born 110 years ago today in St. Louis, Missouri.
Barely 15 years old, Baker made a quick impression upon her arrival to New York, notably appearing in the original touring production of Shuffle Along.  Her first appearance in 1924 in the New York Times was as part of the show The Chocolate Dandies playing 'That Comedy Chorus Girl': "As a freak Terpsachorian artist, Josephine Baker, with her imitation of Ben Turpin's eyes, made quite a hit."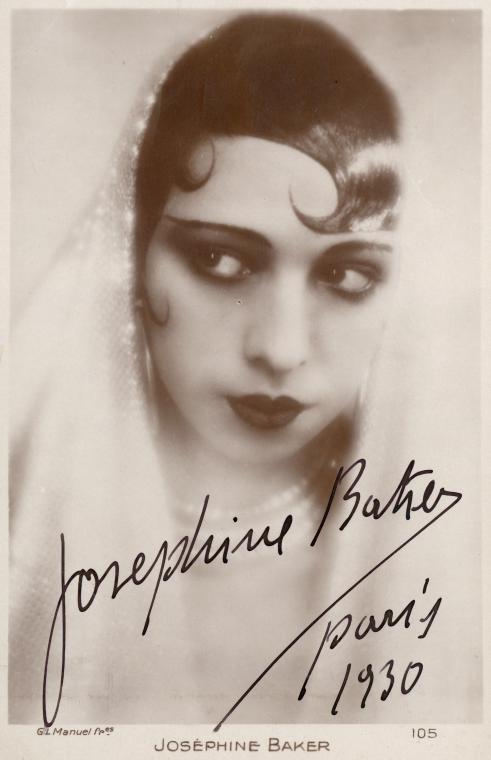 Baker's career would only really take off after appearing in shows in France. She would accentuate her unique talent and beauty with extravagent style. Baker was famous for her animal companions — a cheetah named Chiquita and a chimpanzee named Ethel.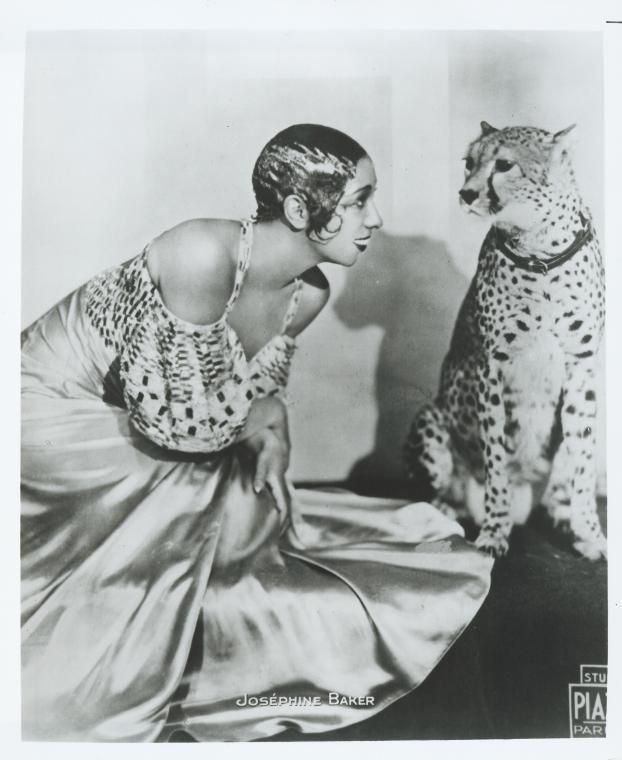 But the most powerful story about Josephine Baker would transpire back in New York City, many years later, in a incident which blew open the absurd, racist nightclub practices of the 1940s and 50s.  Baker took aim at the segregationist policies of Stork Club, the hotspot frequented by the world's biggest celebrities.
On October 16, 1951, Baker attempted to have dinner there after a sold-out performance at the Roxy Theatre. While her white dinner companions got their food, she and a fellow black guest were never served. If you think perhaps this was just an oversight, keep in mind that Baker was a prominent civil-rights activist, openly critical of such policies. This was no mistake.
Baker in 1932: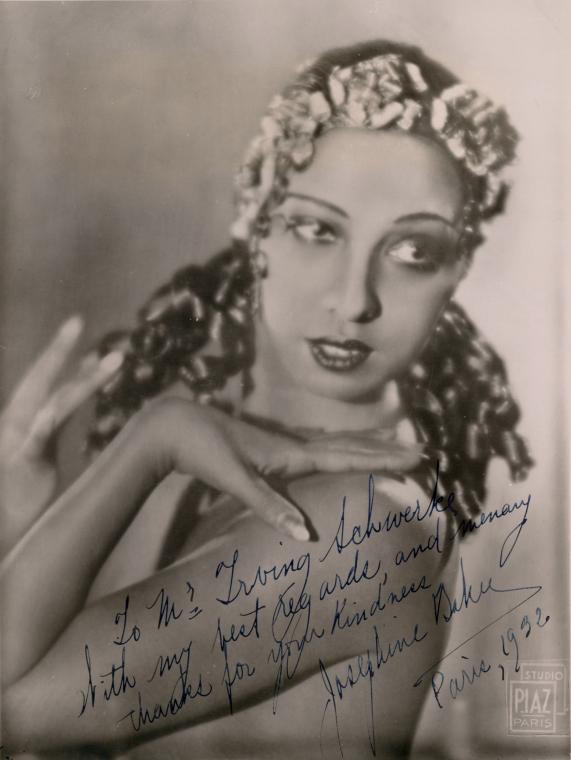 Yet she was eventually excoriated in the press by none other than Walter Winchell, the powerful gossip columnist. Â "The Josephine Baker affair at the Stork Club made Winchell look like a self-serving hypocrite, if not racist; and his weekly radio show fell out of the top ten for the first time." [source]
But Baker was permanently shaken by the whole affair.  "After that…there was nothing left for me in America. What little there was left, he ruined for me." [source]
Below: Baker at the 1963 March on Washington where she was the only woman who gave a speech that day. "I am not a young woman now, friends.  My life is behind me.  There is not too much fire burning inside me.  And before it goes out, I want you to use what is left to light that fire in you."  [source]
Her final New York performances were in June of 1973 — at Carnegie Hall and at the Victoria Theater in Harlem.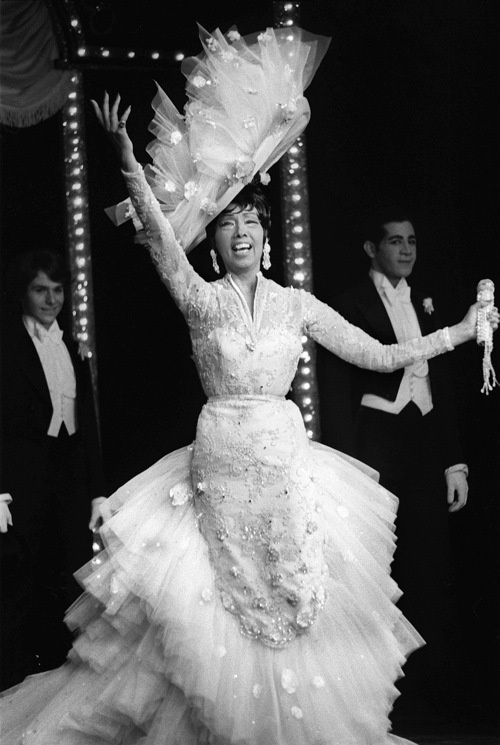 "Josephine Baker knows how to make an entrance. The American-born singer and dancer, who celebrated her 67th birthday on Sunday, brought a full house at Carnegie Hall to its feet cheering and applauding Tuesday evening merely by stepping into a spotlight wearing a spangled body-stocking that left no doubt about the slim, trim, youthful lines of her figure, topped by an outrageously towering headdress of flamingo-colored plumes that was as tall as she was herself." [source]
Here's a little number from that very performance, her take on a Bob Dylan number. Â And happy birthday Josephine!

Images courtesy New York Public Library