NOTE: This discussion of the film 'Florence Foster Jenkins' includes minor location spoilers but no specific plot spoilers that not already in the movie trailer. 
Florence Foster Jenkins, a New York music philanthropist and society maven of exceeding generosity, was actually a rather fine musician. Unfortunately, her ability to play the instrument in which she excelled — the piano — was taken from her at a young age due to injury, so she took up another passion in which she absolutely did not excel — singing.
The movie Florence Foster Jenkins, with Meryl Streep in the lead role, picks up the real-life story in 1944 when Jenkins decides to stage a magnificent comeback at Carnegie Hall. Nothing has changed of course. She still can't sing, and she's surrounded by a gentle society too polite to persuade her otherwise. But she becomes moved by stories of mothers who have lost their sons in the war and feels compelled to do something charitable.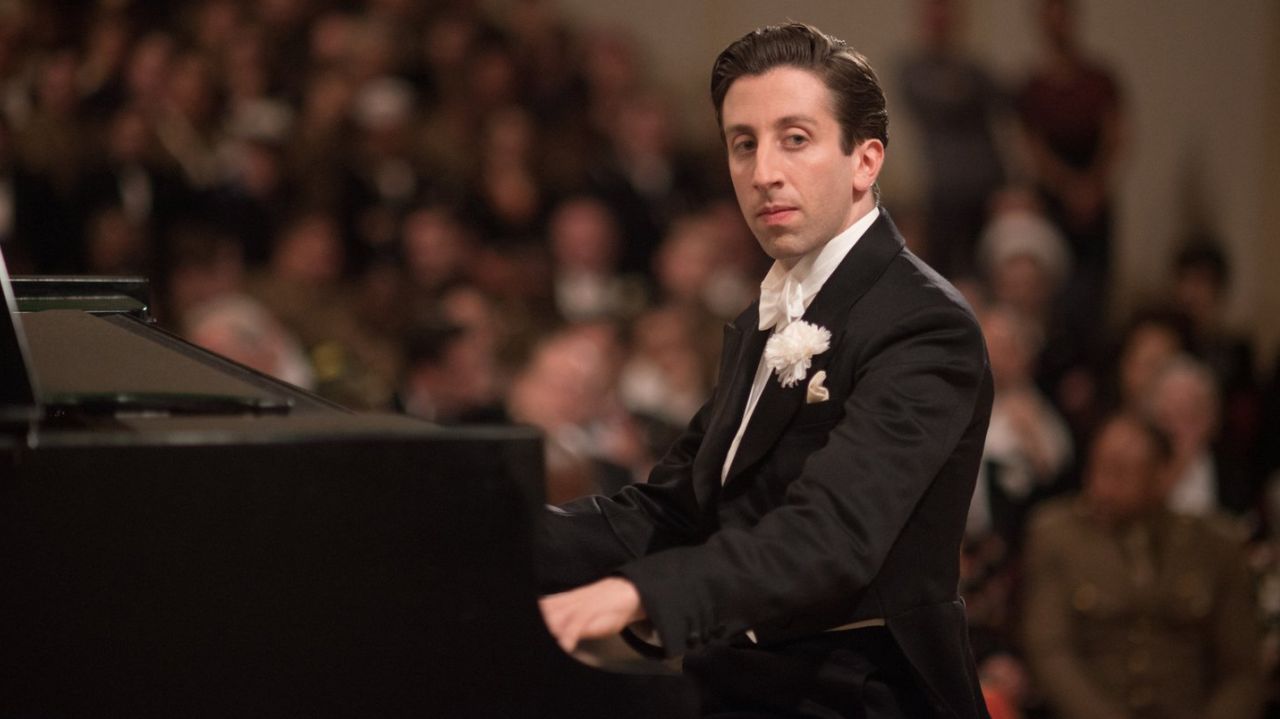 Streep is her comedic best, just perfect casting; after all, she's as much a part of New York's cultural history as Jenkins was. But the film delivers two other great performances. Hugh Grant plays the actor St Clair Bayfield, Jenkins common-law husband, with a generous well of charm. And Simon Helberg (pictured above), who you might know better from The Big Bang Theory, is terrific as Jenkins' expressive pianist Cosmé McMoon.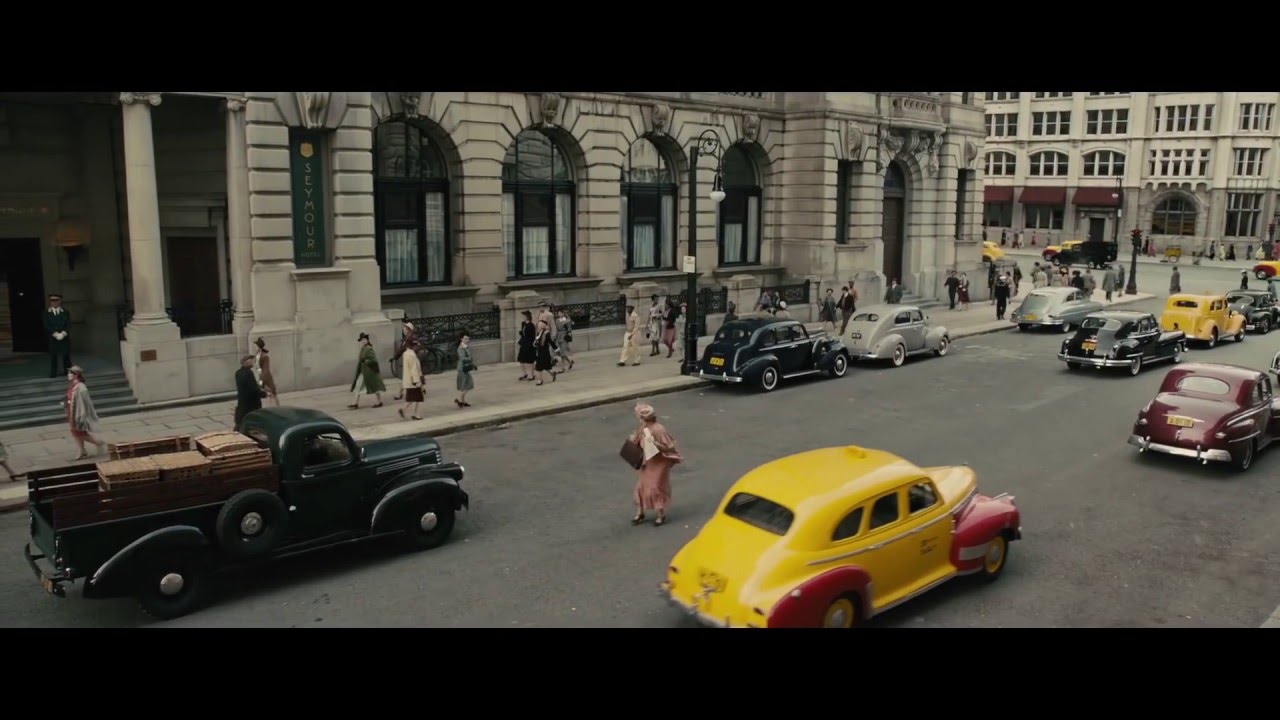 Jenkins, of course was a real New York socialite, and the new film, directed by Stephen Frears, takes place in a unique version of New York City; the street life and casual details are certainly on point, but almost none of the sets feel like New York buildings. (The movie was filmed in Liverpool, England.)
Below: Jenkins delights an audience at her home at the Hotel Seymour.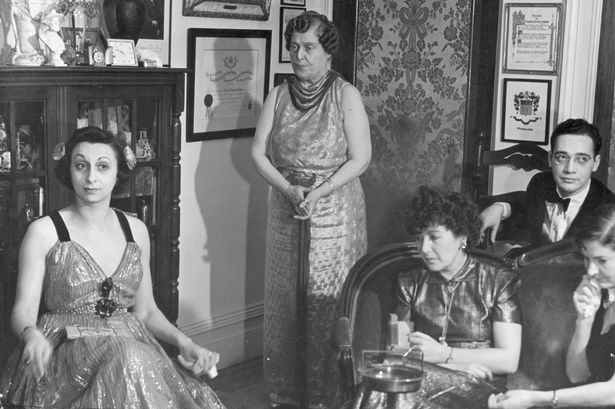 Fortunately the film gets most of the substantive points of the story correct. Here are six details about New York City that you should know before going into the film: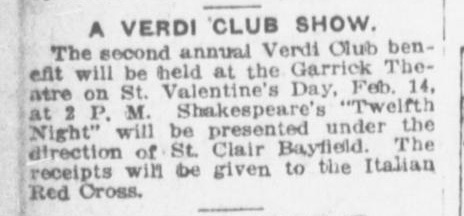 Above: A clip from the New York Evening World, Feb. 4, 1921, featuring Bayfield. He's not a particularly talented thespian, as the film demonstrates.
THE VERDI CLUB
This music appreciation society was formed by Jenkins in 1917 to enthrall her high-society friends and keep traditional forms of music alive in New York. Â It was originally started specifically as a fan club of sorts to Giuseppe Verdi. "The Verdi Club, under the direction of its founder, Florence Foster Jenkins," according to Pearson's Magazine in 1917, "is going about its propaganda work in the most sensible way imaginable."
Of course Jenkins had accumulated such good will with the group that she was able to indulge  her less-than-sensational singing talents with them. She was so beloved that nobody felt the need to openly criticize her, not even the press. In 1922, the New York Tribune reports that "a group of French songs" were "sung by Florence Foster Jenkins" without waxing on about the performance quality. There are few extant reviews of her performances as Bayfield often paid critics off and it was generally seen as gauche to even talk about it.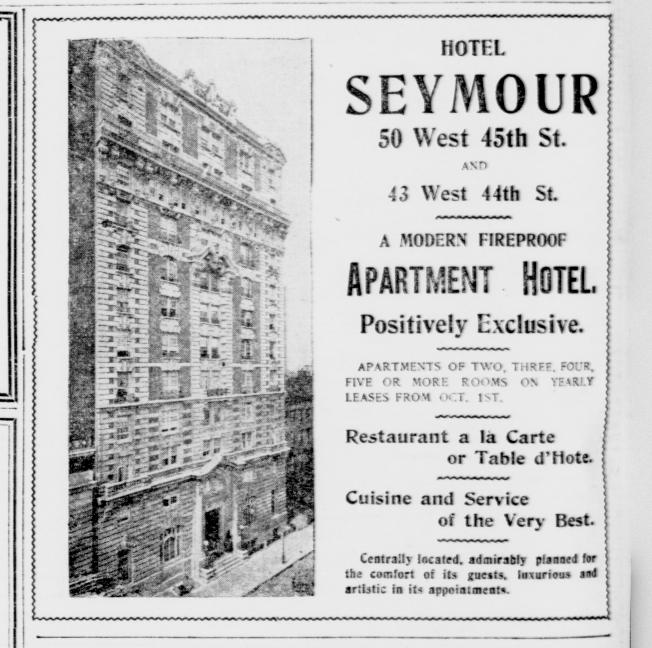 THE HOTEL SEYMOUR
Jenkins lived her later years at the Hotel Seymour, located at 50 West 45th Street. (The Sofitel New York sits on that spot today.) As Daytonian In Manhattan mentions in an excellent article from 2012, "Not only did prominent citizens like former United States Senator John P. Jones and socialite Mrs. Jackson Gouraud live here in 1908; but successful entertainers were drawn by the hotel's proximity to the theater district."
This is the primary setting for the film; in fact it's where Jenkins eventually died. You can read her obituary here.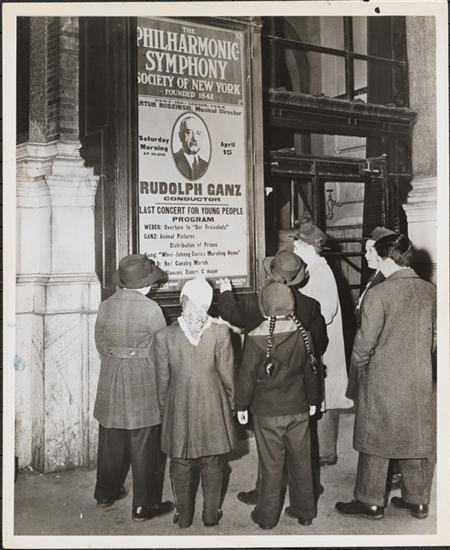 CARNEGIE HALL
The great music hall of Andrew Carnegie, which opened in 1891, was still very much the center of high cultural affairs by the 1940s. However a certain context is left out of the film which I feel must have driven Jenkins in her love of music. By the 1940s, new forms of music — jazz, big band, swing — had grown in prominence to unseat all others. Jenkins' operettas, her ballads, even her Verdi, were hopefully outdated. Even at Carnegie Hall.
Indeed, the night before her grand performance at Carnegie Hall (the program is below), a political rally for Franklin D. Roosevelt at the venue featured the hot young vocalist Frank Sinatra, literally the opposite of Jenkins in every way. I can imagine Jenkins felt a bit like a surviving standard bearer, hoping to keep the traditional sounds (and a traditional way of life) alive in New York.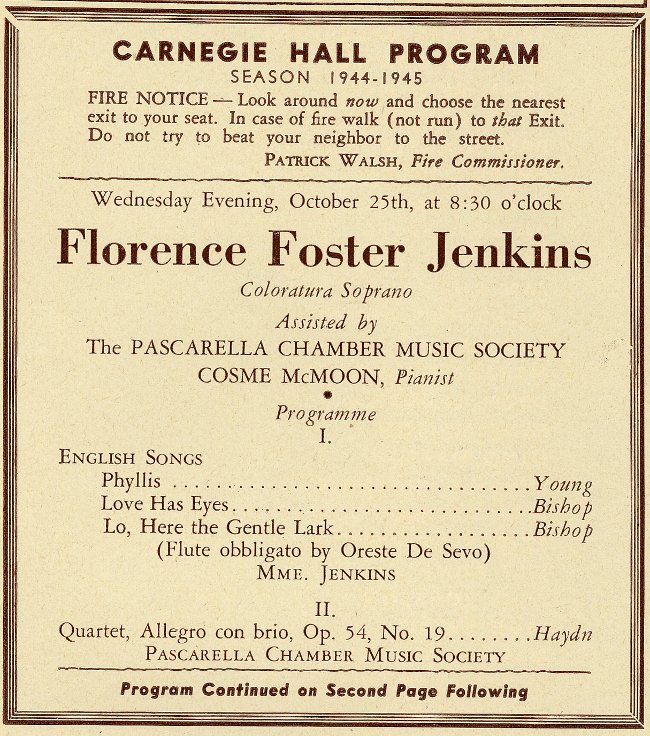 MELOTONE RECORDING STUDIO
This early recording studio for vanity projects is pivotal to the legend of Florence Foster Jenkins and figures prominently in the film.  The studio was located at 25 Central Park West. According to authors Nicholas Martin and Jasper Rees, "although frequented by amateurs, Melotone also attracted substantial clients. It recorded the Metropolitan Opera's broadcasts as well as those of the New York Philharmonic, whose guest conductor John Barbirolli visited the studio."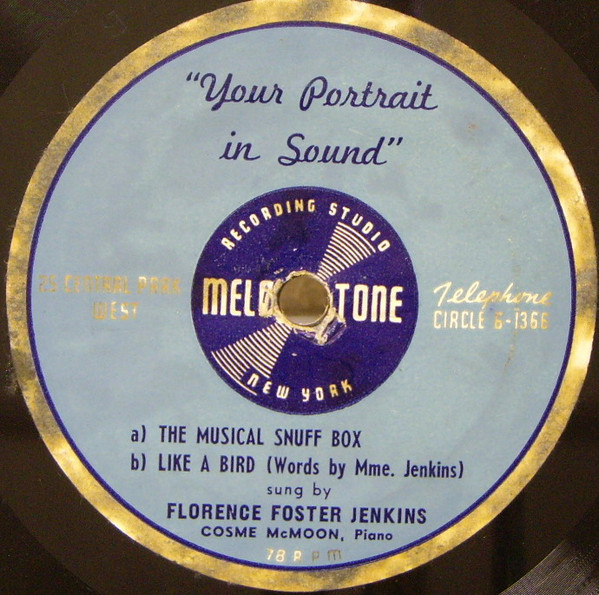 COLE Â PORTER
The film features many famous names — Lily Pons, Tallulah Bankhead — but none as esteemed or as well admired in 1944 as Cole Porter, one of the reigning Broadway composers. The Porter seen in Florence Foster Jenkins in late fall 1944 would have frantically been working on a somewhat forgettable musical review called Seven Lively Arts (opening in December of 1944) that nonetheless gave the world the song "Ev'ry Time We Say Goodbye."
EARL WILSON of the NEW YORK POST
Wilson was one of the most influential newspaper critics of the 1940s and 1950s, having worked at the New York Post since the '30s.  His columns recounting Broadway's greatest shows and stars during this period would help define the legends of the day.  He was so famous and influential that the Beatles dedicated their performance on the Ed Sullivan Show to him in 1964 — though mostly because he 'gave in' and had become a fan by then. See his column below: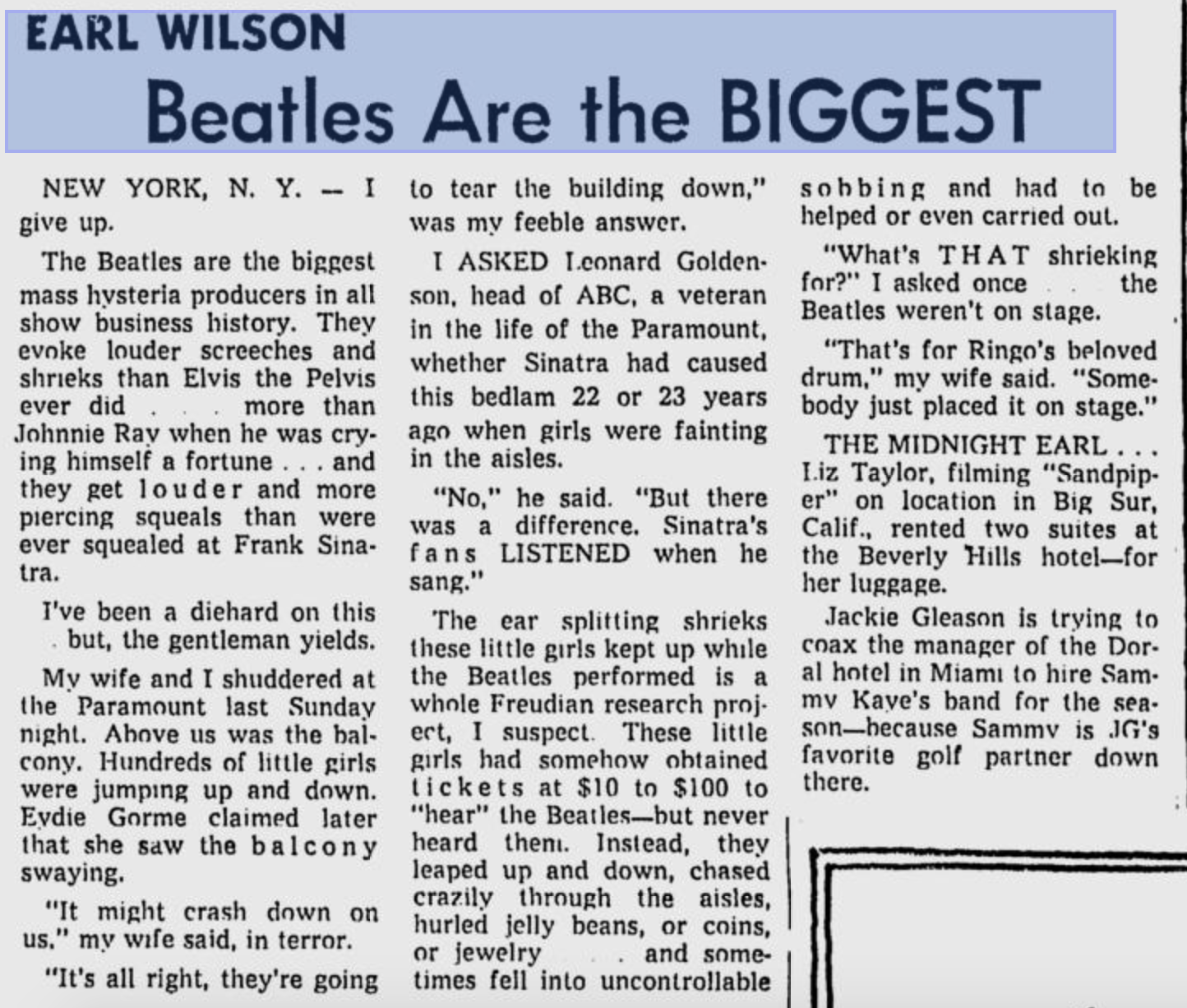 And finally, there's a sort of confounding shot of Brooklyn in the film where one character has an apartment. Â Can anybody locate the precise whereabouts of where this apartment is supposed to be? Interestingly, the art direction of the shot seems to be inspired by a famous shot of the Manhattan Bridge, but from the Manhattan side (pictured below):