PODCAST REWIND Prospect Park, Brooklyn's biggest public space and home to the borough's only natural forest, was a sequel for Olmsted and Vaux after their revolutionary creation Central Park. But can these two landscape architects still work together or will their egos get in the way? And what happens to their dream when McKim, Mead and White and Robert Moses get to it?
ALSO: what classic Hollywood movie actor is buried here?
ORIGINALLY RELEASED JUNE 5, 2009
THIS IS A SPECIAL ILLUSTRATED PODCAST!  Chapter headings with images have been embedded in this show, so if your listening device is compatible with AAC/M4A files, just hit play and a variety of pictures should pop up.  The audio is superior than the original as well. (This will work as a normal audio file even if the images don't appear.)
For this and our older episodes (Episodes #5-#83), subscribe to The Bowery Boys: NYC History Archive feed, on iTunes, directly from our host page, or directly via our RSS feed.
___________________________________________________________________________
The Bowery Boys: New York City History podcast is brought to you …. by you!
We are now producing a new Bowery Boys podcast every two weeks.  We're also looking to improve the show in other ways and expand in other ways as well — through publishing, social media, live events and other forms of media.  But we can only do this with your help!
We are now a member of Patreon, a patronage platform where you can support your favorite content creators for as little as a $1 a month.
Please visit our page on Patreon and watch a short video of us recording the show and talking about our expansion plans.  If you'd like to help out, there are five different pledge levels (and with clever names too — Mannahatta, New Amsterdam, Five Points, Gilded Age, Jazz Age and Empire State). Check them out and consider being a sponsor.
We greatly appreciate our listeners and readers and thank you for joining us on this journey so far. And the best is yet to come!
________________________________________________________________________
Some images of Prospect Park from 1895 to 1920 from the collection of the Museum of the City of New York.
The boat house, photographed in 1910, but could very well be a picture from today with an Instagram filter!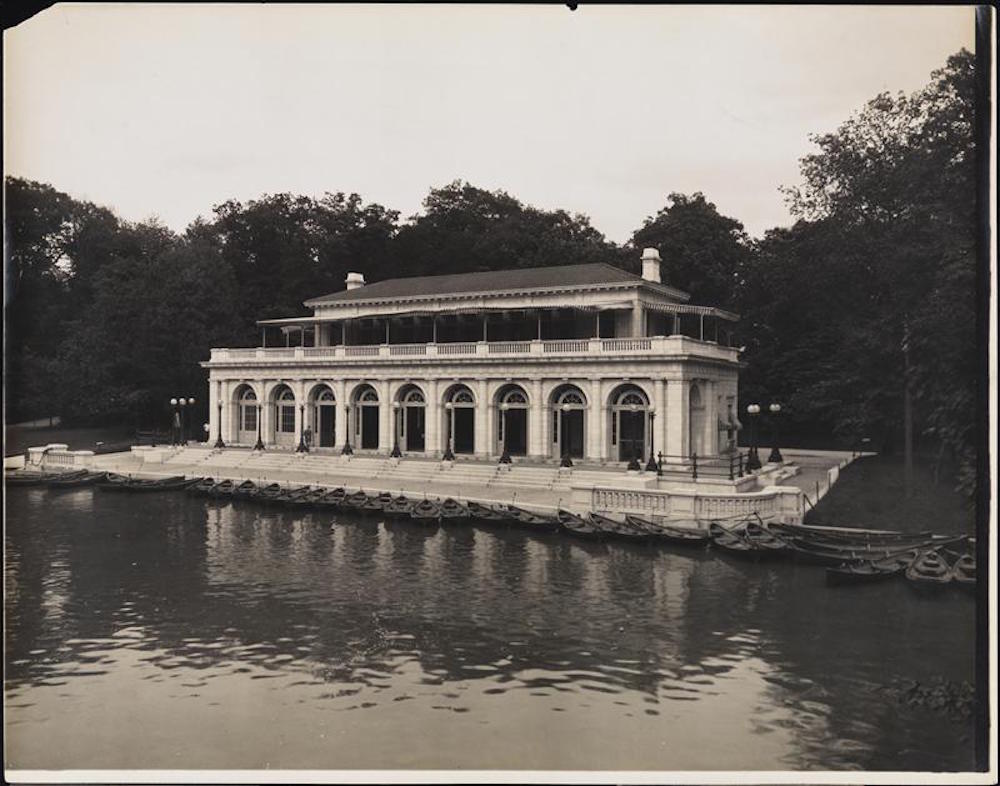 Anybody for a game of polo on the lawn? Pictured here in 1896.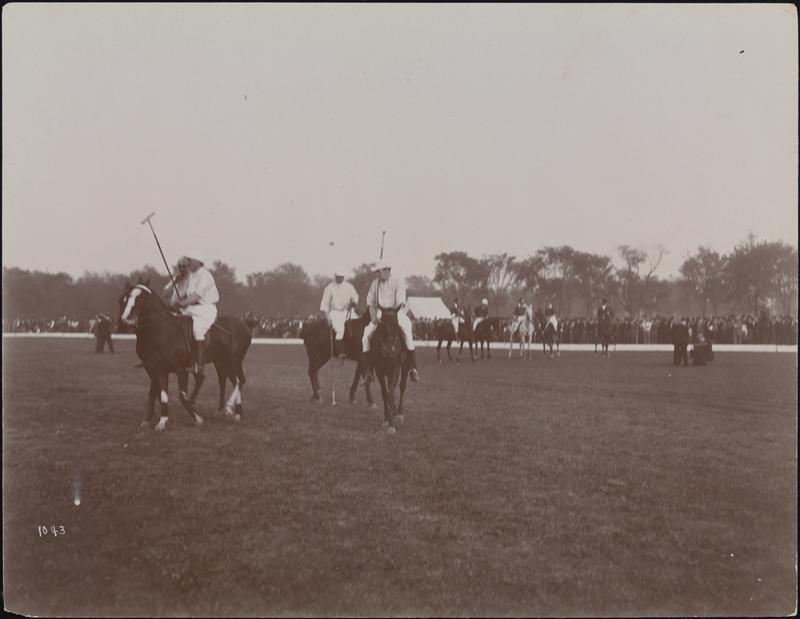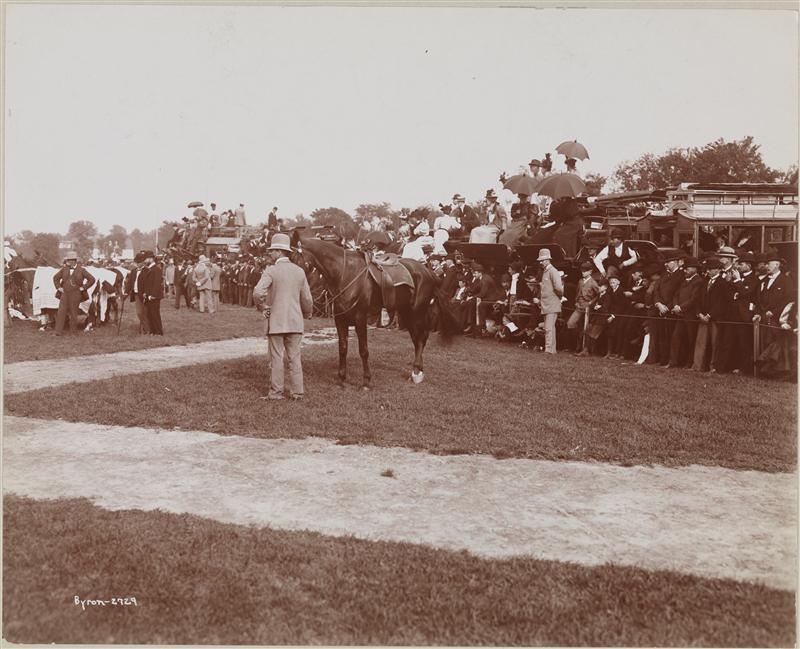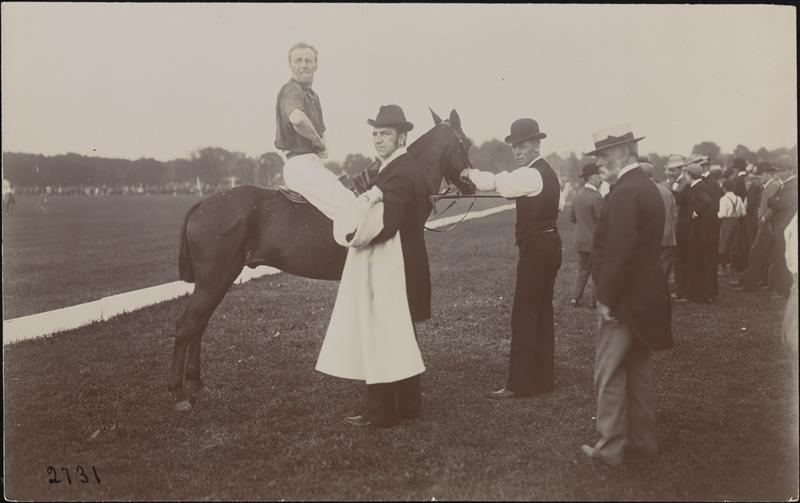 The entrance to Prospect Park, with Grand Army Plaza (a fairly new edition in this photograph from 1900) and the Mount Prospect Reservoir on the hill.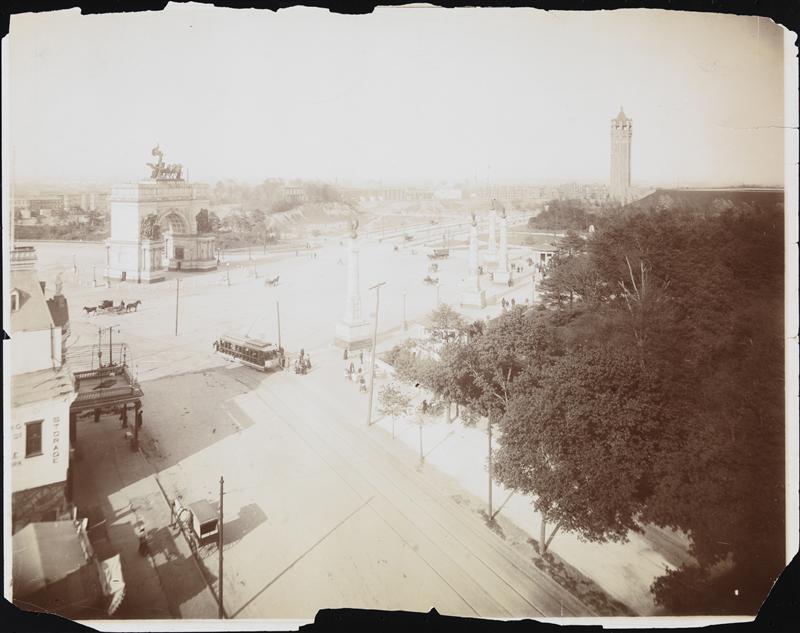 Sheep attending to the meadow in a photograph (from early 20th century) by Robert Bracklow.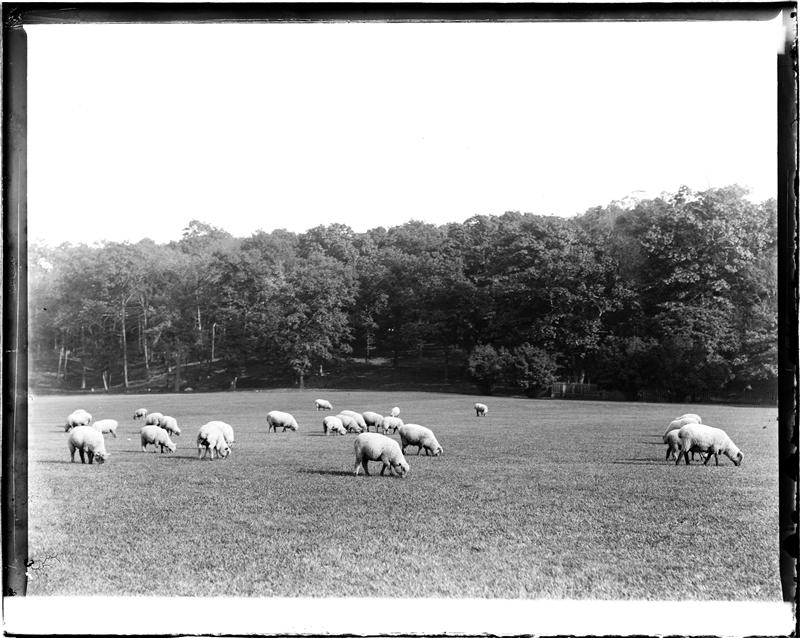 You can thank McKim, Mead and White and the rising preference of neoclassicism in the Gilded Age for the abundance of statuary in Prospect Park (pictured here in 1903).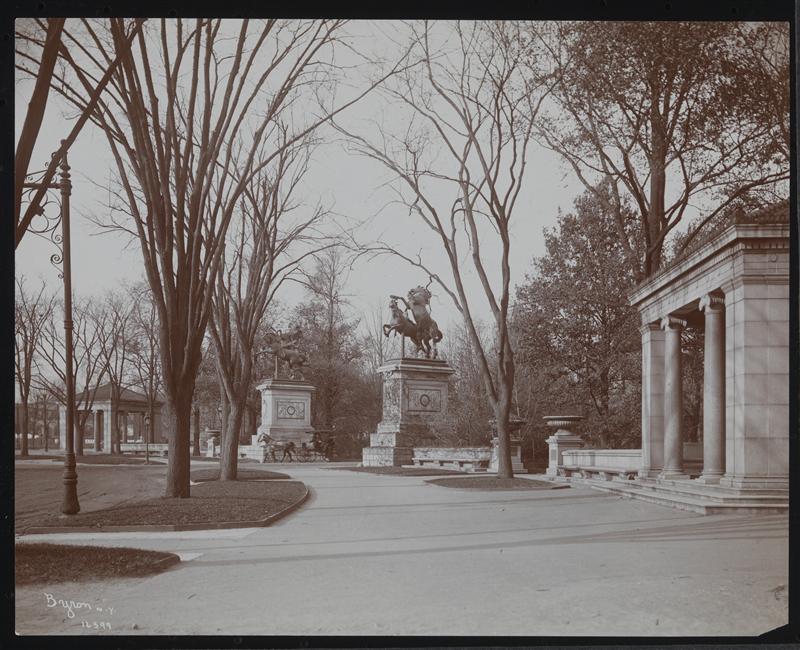 The park is an arresting synthesis of Olmsted and Vaux's original vision (as seen in this picturesque view from 1909), McKim, Mead and White's neoclassical alterations, and Robert Moses' pragmatic additions from the mid 20th century.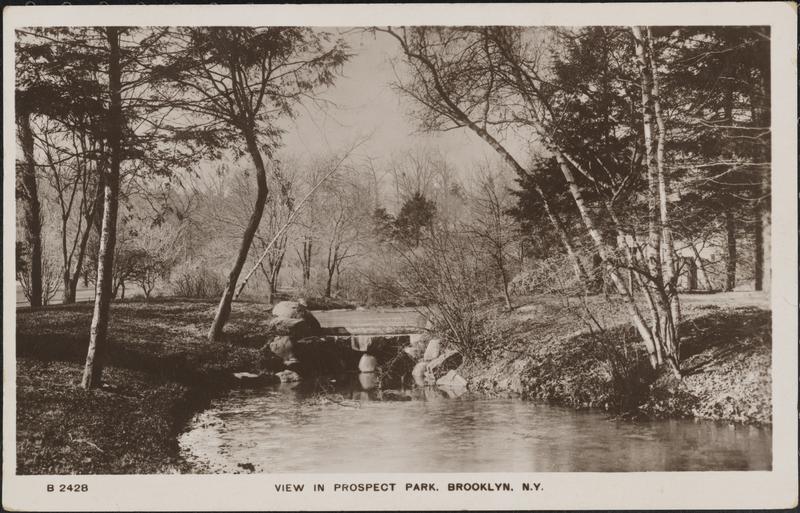 A former feature of the lake called Fire Island, named for its flamboyant flowers!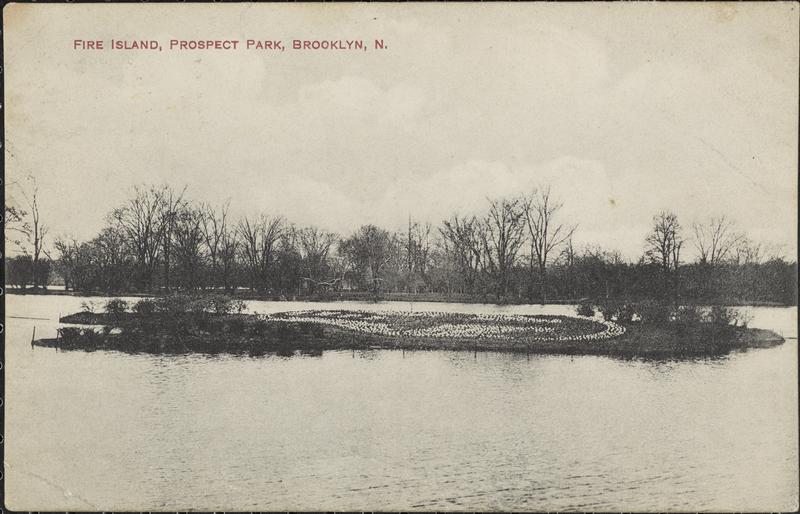 FOR MORE INFORMATION ON THE HISTORY OF PROSPECT PARK, CHECK OUT OUR PODCAST ON THE HISTORY OF PARK SLOPE.