PODCAST REWIND Â New Yorkers are serious about their pizza, and it all started with a tiny grocery store in today's Little Italy and a group of young men who became the masters of pizza making.
In this podcast, you'll find out all about the city's oldest and most revered pizzerias — Lombardi's, Totonno's, John's, Grimaldi's and Patsy's in all its variations.
But if those are the greatest names in New York-style pizza, then who the heck is Ray — Original, Famous or otherwise?
NOW UPDATED with several minutes of new pizza history –– including an update on Totonno's in Coney Island, the pizza war firing up underneath the Brooklyn Bridge and the story of Sbarro's mall pizza domination.
THIS SHOW WAS ORIGINALLY RELEASED ON JULY 17, 2009
THIS IS A SPECIAL ILLUSTRATED PODCAST — Chapter headings with images have been embedded in this show, so if your listening device is compatible with AAC/M4A files, just hit play and a variety of pictures should pop up.  The audio is superior than the original as well. (This will work as a normal audio file even if the images don't appear.)
For this and our older episodes (Episodes #5-#86), subscribe to The Bowery Boys: NYC History Archive feed on iTunes or directly from our host page.
___________________________________________________________________________
The Bowery Boys: New York City History podcast is brought to you …. by you!
We are now producing a new Bowery Boys podcast every two weeks.  We're also looking to improve the show in other ways and expand in other ways as well — through publishing, social media, live events and other forms of media.  But we can only do this with your help!
We are now a member of Patreon, a patronage platform where you can support your favorite content creators for as little as a $1 a month.
Please visit our page on Patreon and watch a short video of us recording the show and talking about our expansion plans.  If you'd like to help out, there are five different pledge levels (and with clever names too — Mannahatta, New Amsterdam, Five Points, Gilded Age, Jazz Age and Empire State). Check them out and consider being a sponsor.
We greatly appreciate our listeners and readers and thank you for joining us on this journey so far. And the best is yet to come!
________________________________________________________________________
A New York 'pizza tree' which ran in the New York Times in 1998, outlining the lineage of local pizza. (Read the entire article here, section F6, page 87.)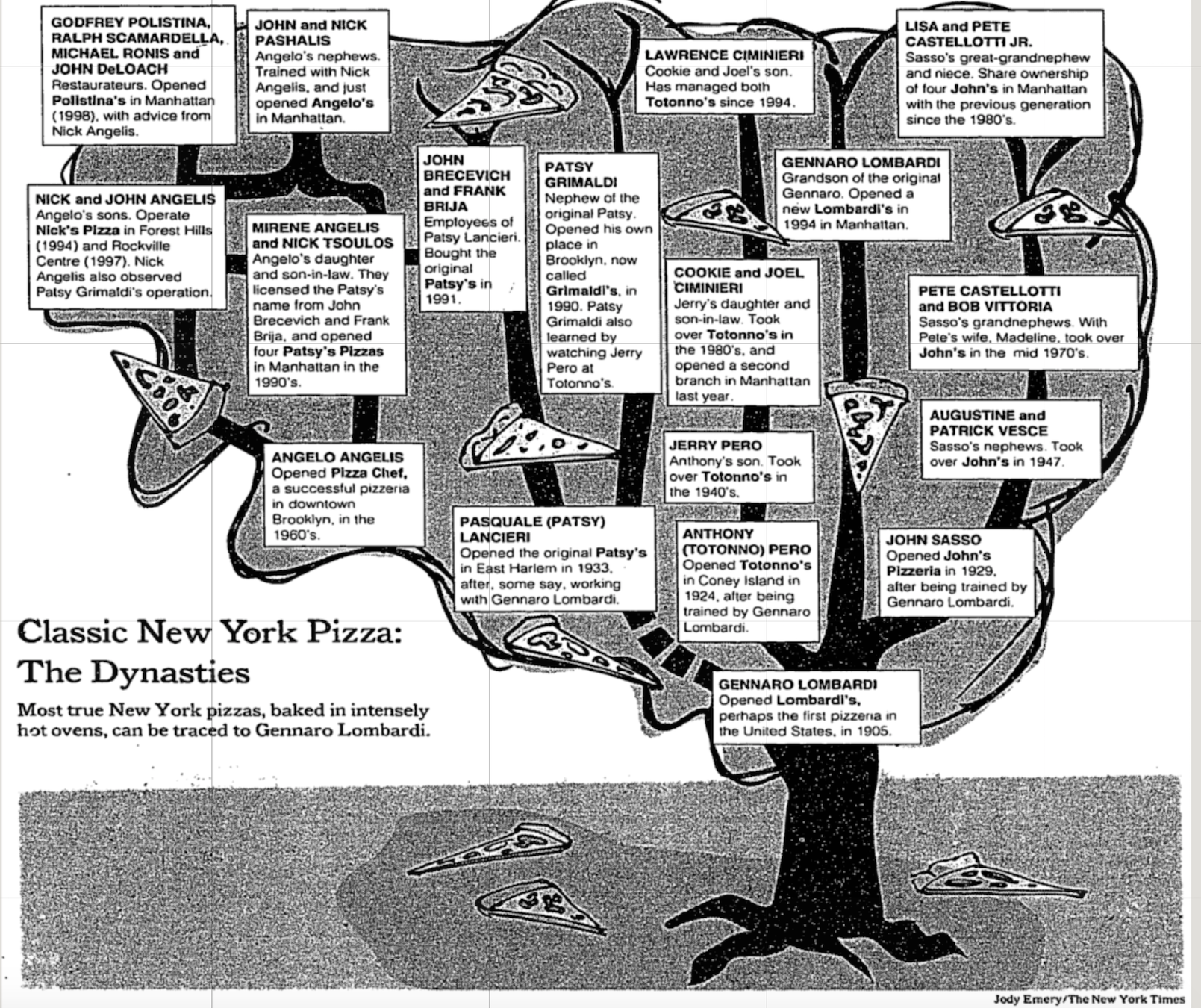 Below: The original Lombardi's back when it sold a lot more than just pizza.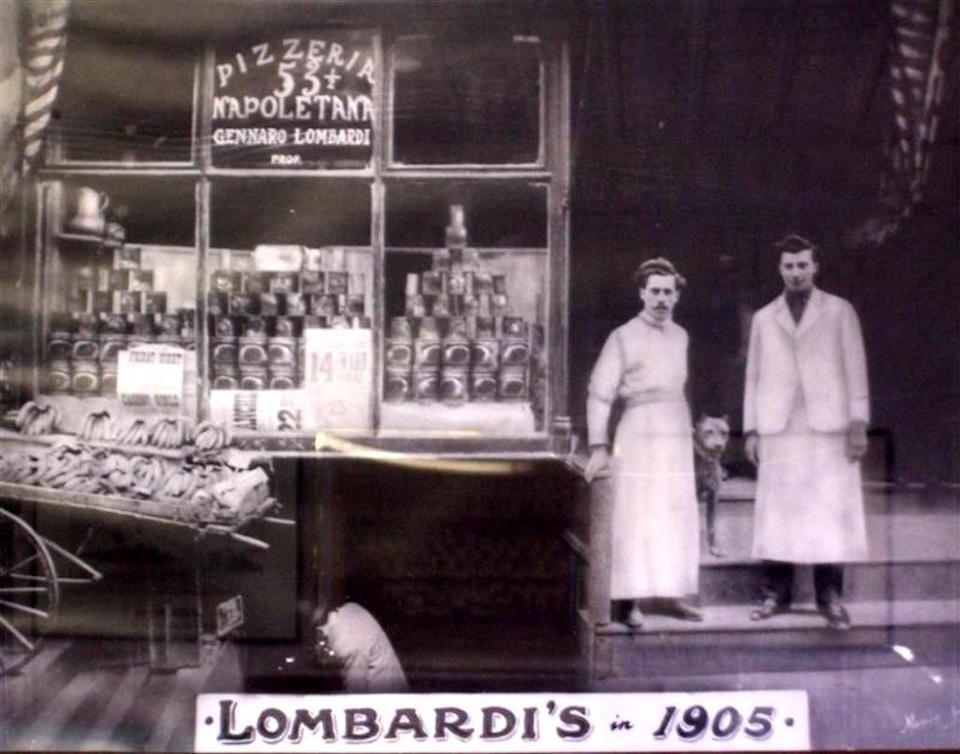 The 1988 issue of the trade journal Pizza Today, extolling the virtues of New York and one of its signature dishes.