PODCAST REWIND  New Yorkers are serious about their pizza, and it all started with a tiny grocery store in today's Little Italy and a group of young men who became the masters of pizza making.
In this podcast, you'll find out all about the city's oldest and most revered pizzerias — Lombardi's, Totonno's, John's, Grimaldi's and Patsy's in all its variations.
But if those are the greatest names in New York-style pizza, then who the heck is Ray — Original, Famous or otherwise?
NOW UPDATED with several minutes of new pizza history –– including an update on Totonno's in Coney Island, the pizza war firing up underneath the Brooklyn Bridge and the story of Sbarro's mall pizza domination.
________________________________________________________________________
A New York 'pizza tree' which ran in the New York Times in 1998, outlining the lineage of local pizza. (Read the entire article here, section F6, page 87.)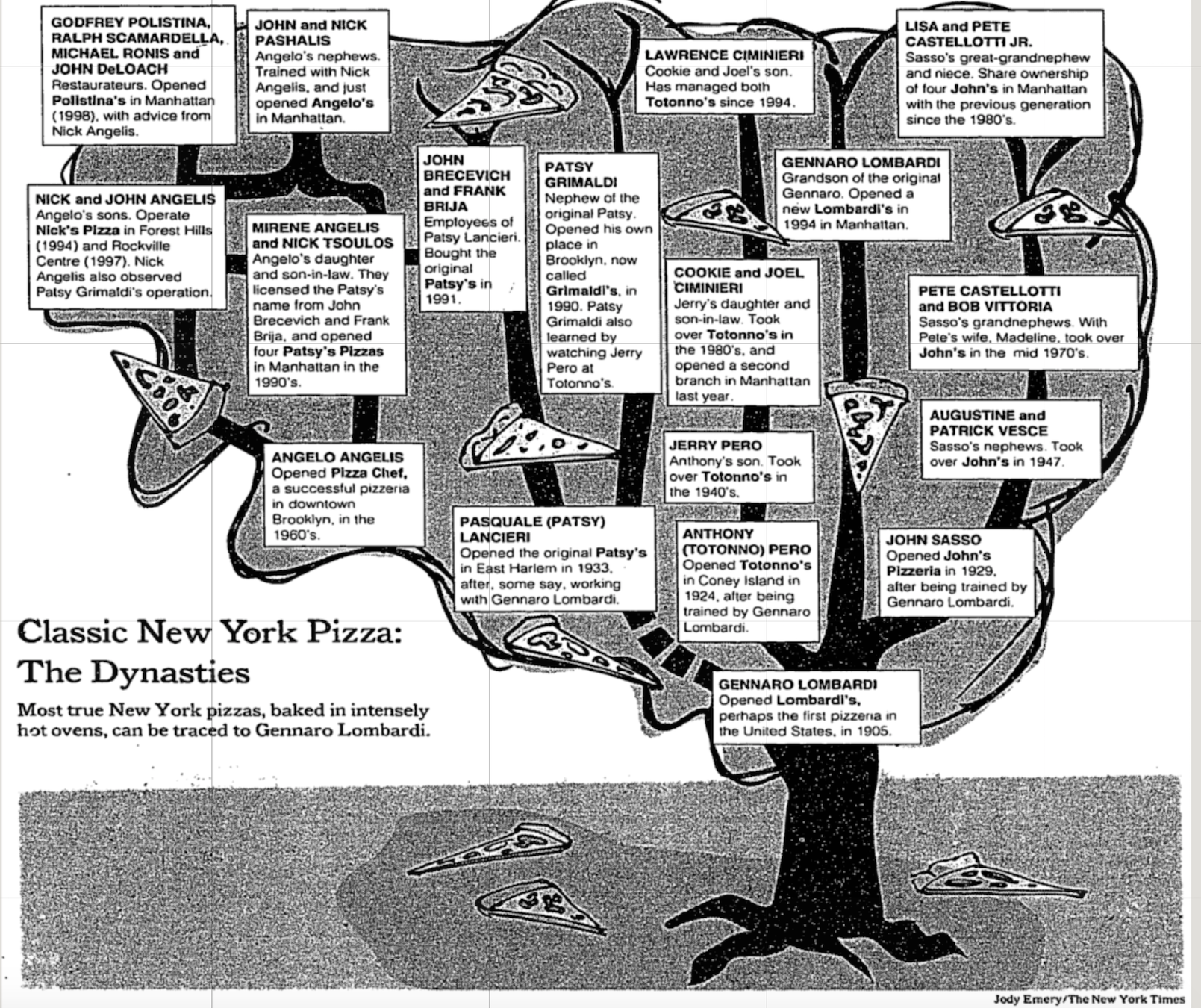 Below: The original Lombardi's back when it sold a lot more than just pizza.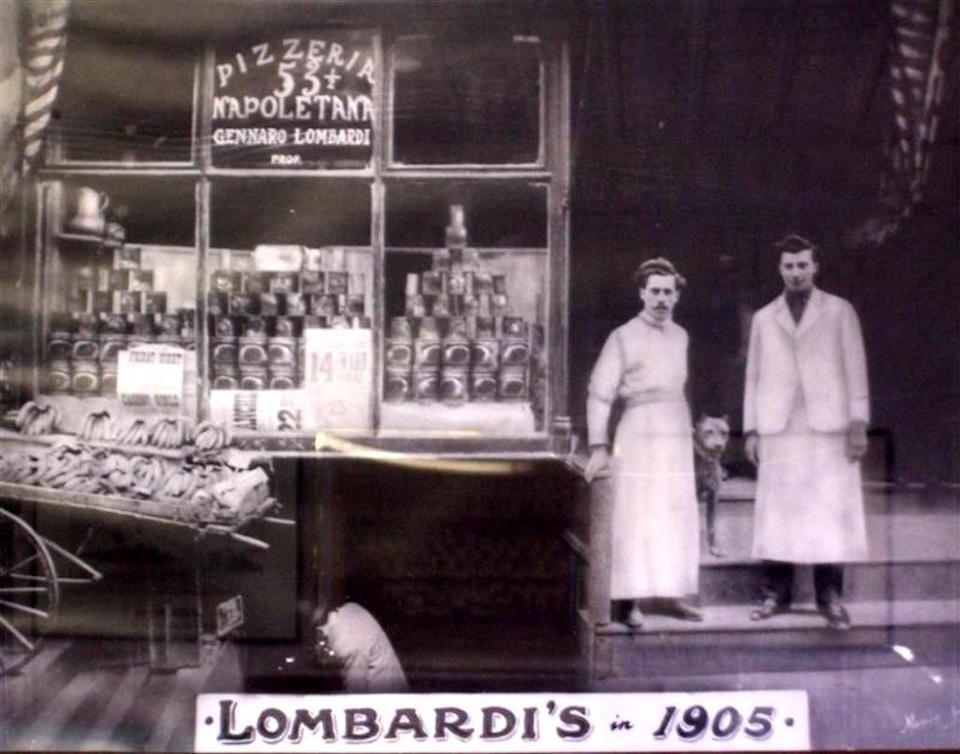 The 1988 issue of the trade journal Pizza Today, extolling the virtues of New York and one of its signature dishes.