PODCAST

Dry wit! Wet lips! The story of Prohibition during the Jazz Age and the movie star-turned-hostess who became the toast of New York nightlife.

Texas Guinan was the queen of the speakeasy era, the charismatic and sassy hostess of New York's hottest nightclubs of the 1920s. Her magnetism, sharpened by years of work in Hollywood, would make her one of the great icons of the Prohibition era.

She's our guide into the underworld of the Jazz Age as we explore the history of Prohibition and how it affected New York City.

The temperance movement united a very bizarre group of players — progressives, nativists, churchgoers — in their quest to eliminate the evil of alcohol from American society. Many saw liquor as a symbol of systemic social failure; others suspected it as the weakness of certain immigrant groups.

Guinan, a Catholic girl from Waco, Texas, was introduced to New York's illegal booze scene by way of the nightclub. Her associations with rumrunners and gangsters were certainly dangerous, but her unique skills and charms allowed her an unprecedented power on the edges of a world fueled by the ways of organized crime.

Come along as we visit her various nightclubs and follow the course of Prohibition in New York City from the loftiest heights to the lowliest dive.
Listen to our podcast: Texas Guinan, Queen of the Speakeasies
To download this episode and subscribe to our show for free, visit iTunes or other podcasting services or get it straight from our satellite site.
You can also listen to the show on Google Music, Stitcher streaming radio and TuneIn streaming radio from your mobile devices.
___________________________________________________________________________
The Bowery Boys: New York City History podcast is brought to you …. by you!
We are now producing a new Bowery Boys podcast every other week. We're also looking to improve and expand the show in other ways — publishing, social media, live events and other forms of media. But we can only do this with your help!
We are now a creator on Patreon, a patronage platform where you can support your favorite content creators.
Please visit our page on Patreon and watch a short video of us recording the show and talking about our expansion plans. If you'd like to help out, there are six different pledge levels. Check them out and consider being a sponsor.
___________________________________________________________
"Lips That Touch Liquor Shall Not Never Touch Mine" was a popular temperance ballad of the late 19th century.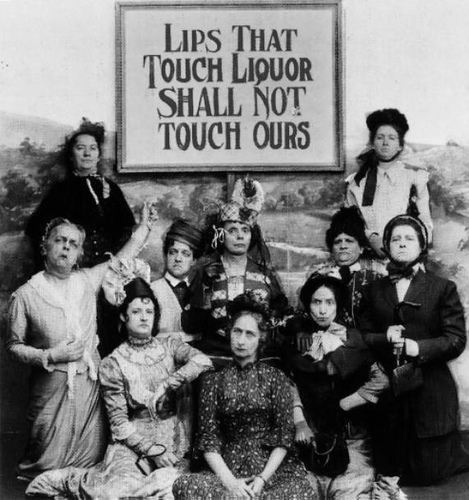 Inside a New York saloon in 1919. Its kegs would soon run dry, the barroom shuttered.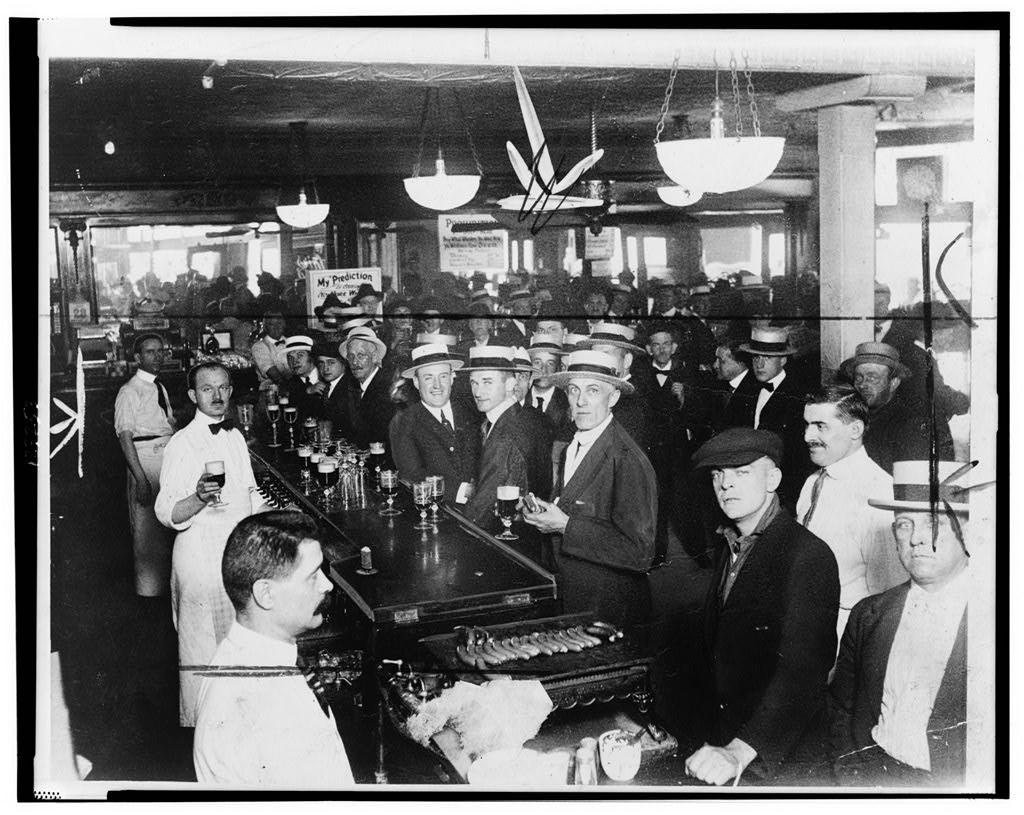 New York City Deputy Police Commissioner John A. Leach, right, watching agents pour liquor into sewer following a raid in 1921.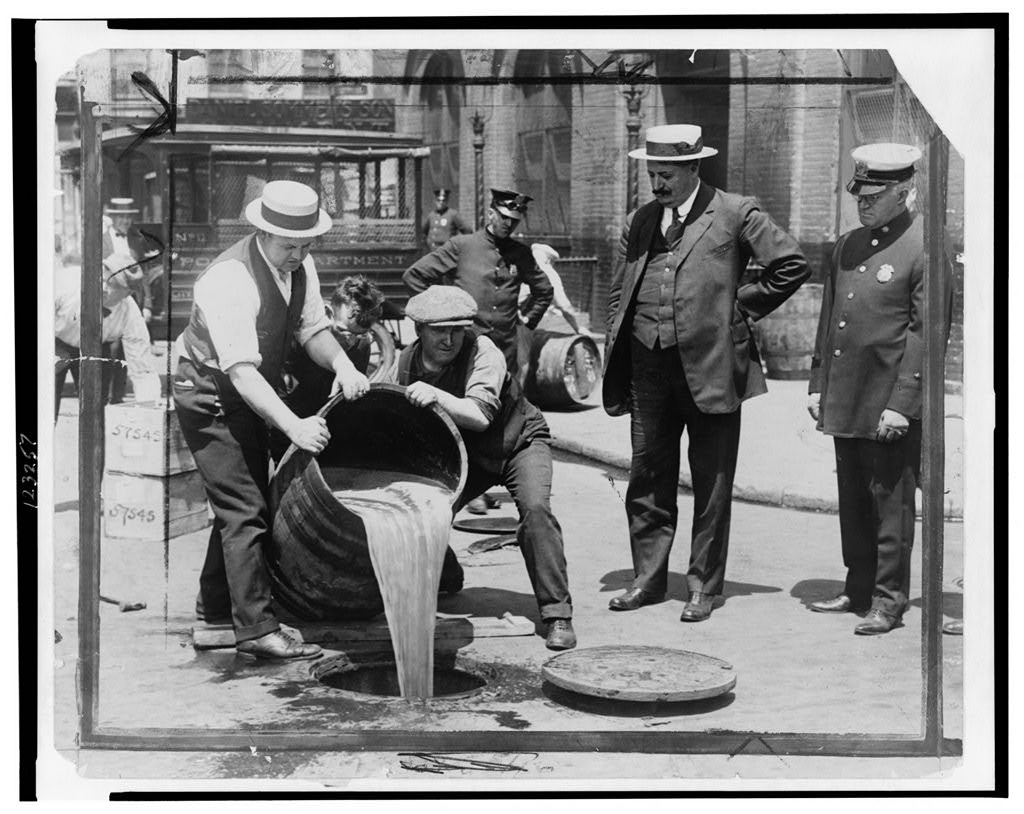 A two page ad in Moving Picture World, May 1919, touting a new kind of movie star — MISS TEXAS GUINAN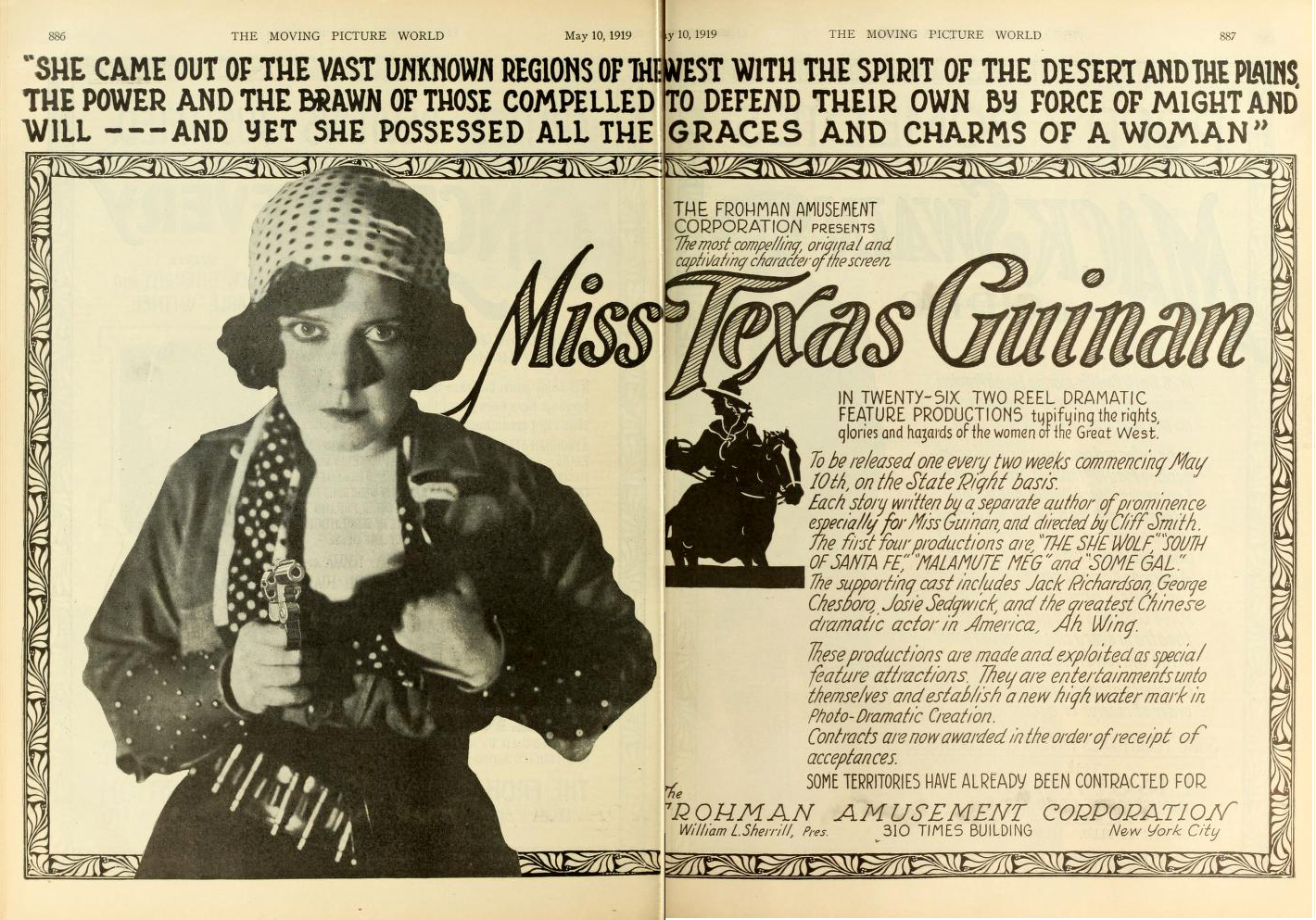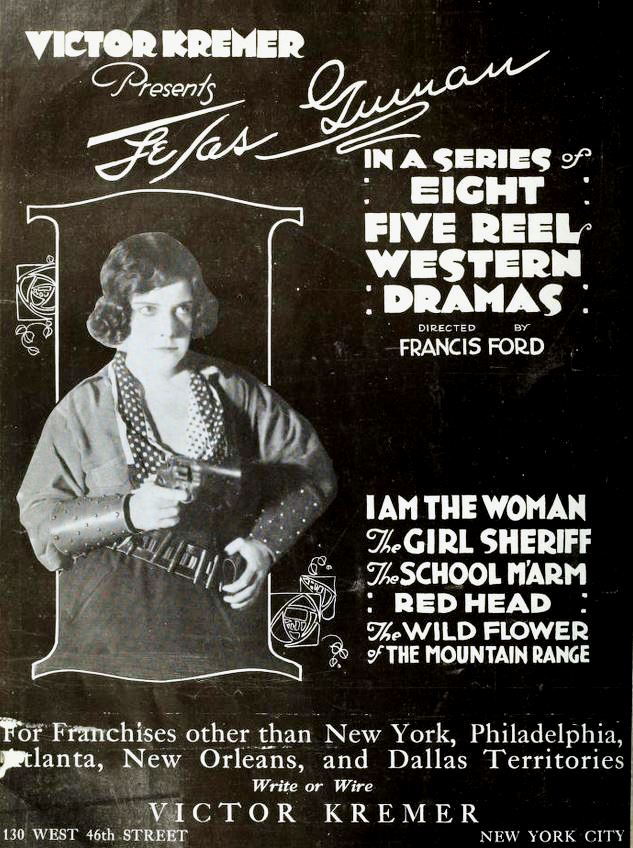 A lobby card for one of her biggest hits — The Gun Woman. These movie did not exactly display Guinan's more playful charms.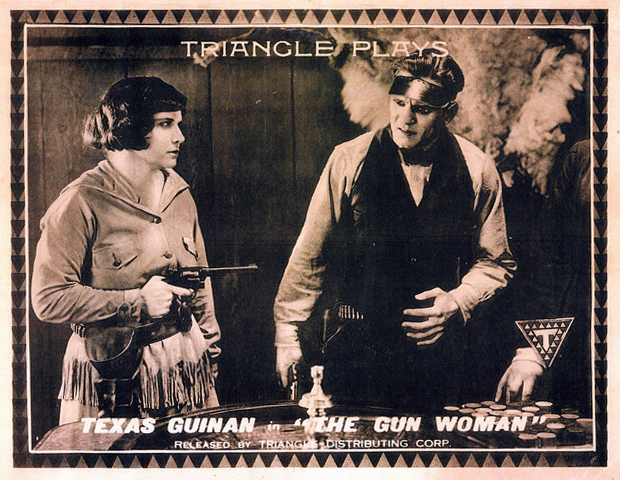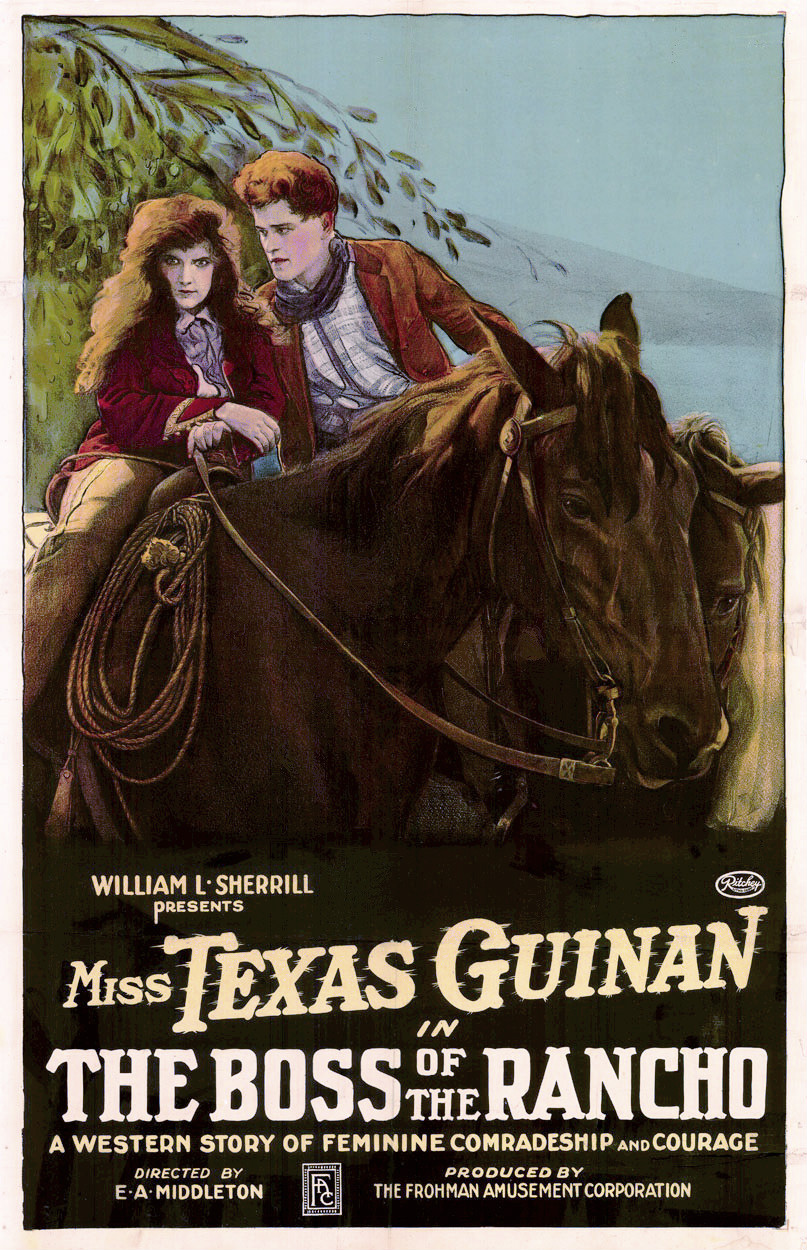 Texas Guinan, visits the White House with fellow 'cowboy' actorsÂ

Harold

Vosburgh

,

George

Nagle

,

Arthur

Ludwig

, Wells Guinan, 4/22/22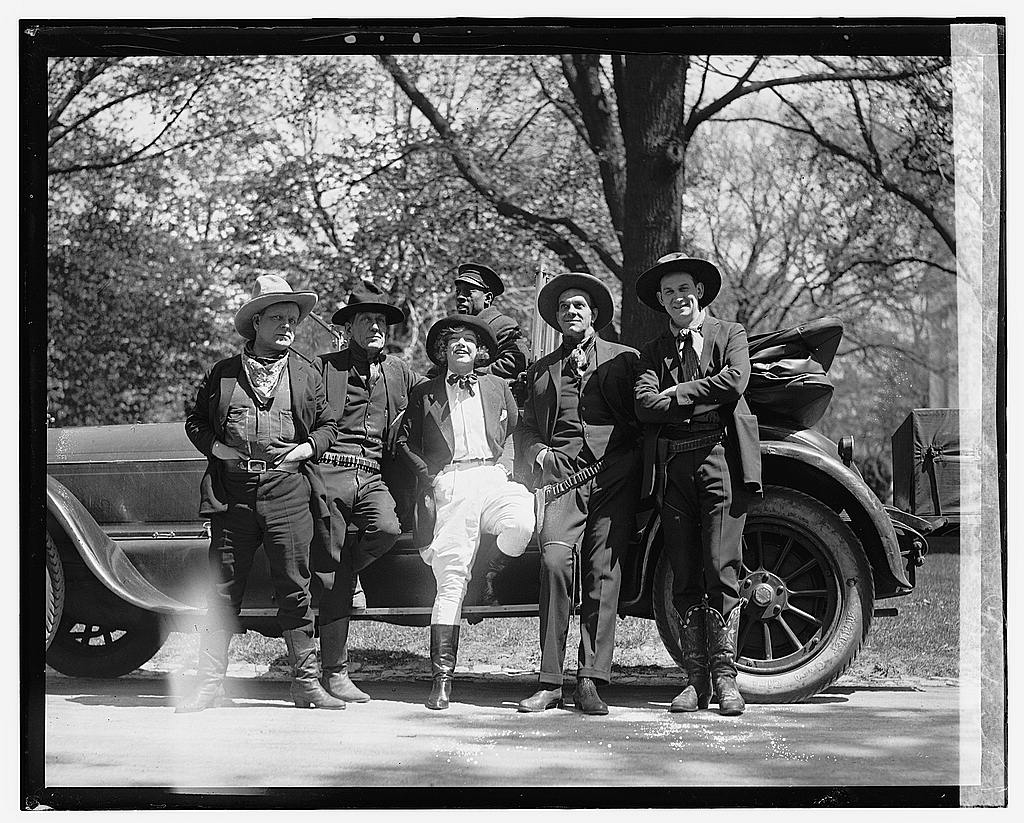 She would go blonde by the time she got to New York, helping to define hairstyles every night in her clubs.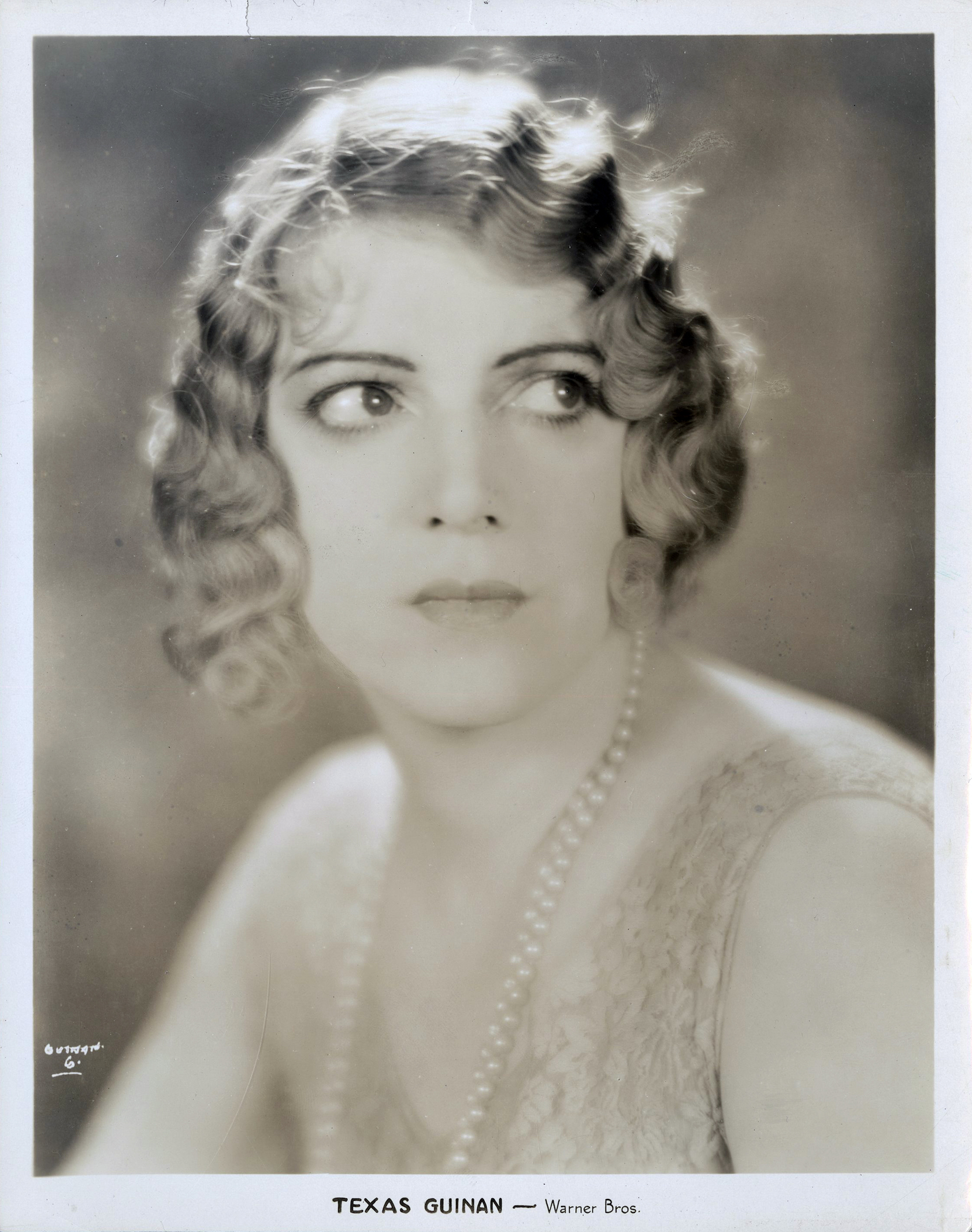 A menu from the Cafe des Beaux Arts from 1914. This would be the place where Guinan would be 're'-discovered.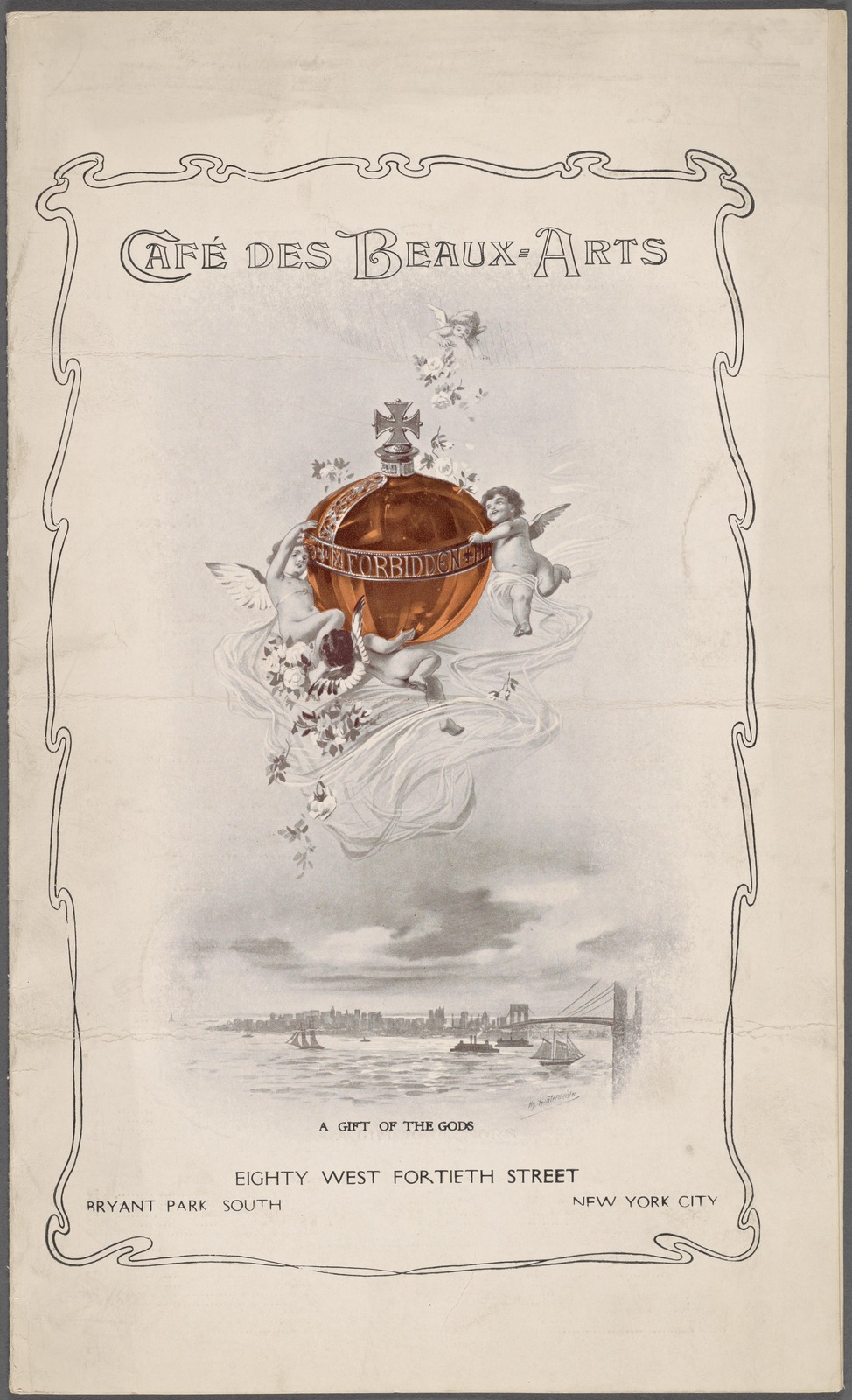 The interior of the King Cole Bar at the Hotel Knickerbocker showing the "Old King Cole" mural by Marfield Perrish. Below that: the exterior. The building, located on 42nd Street, has been refurbished to its original glory today.
Men gather outside the El Fey Club where Guinan first worked with Fay and made connections with New York's criminal element.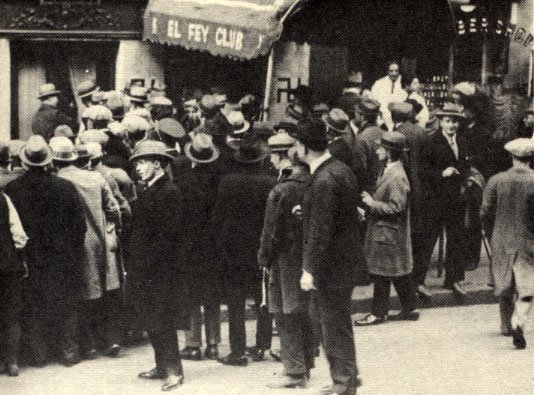 Texas Guinan with Larry Fay to her right and a row of beautiful flapper chorus girls.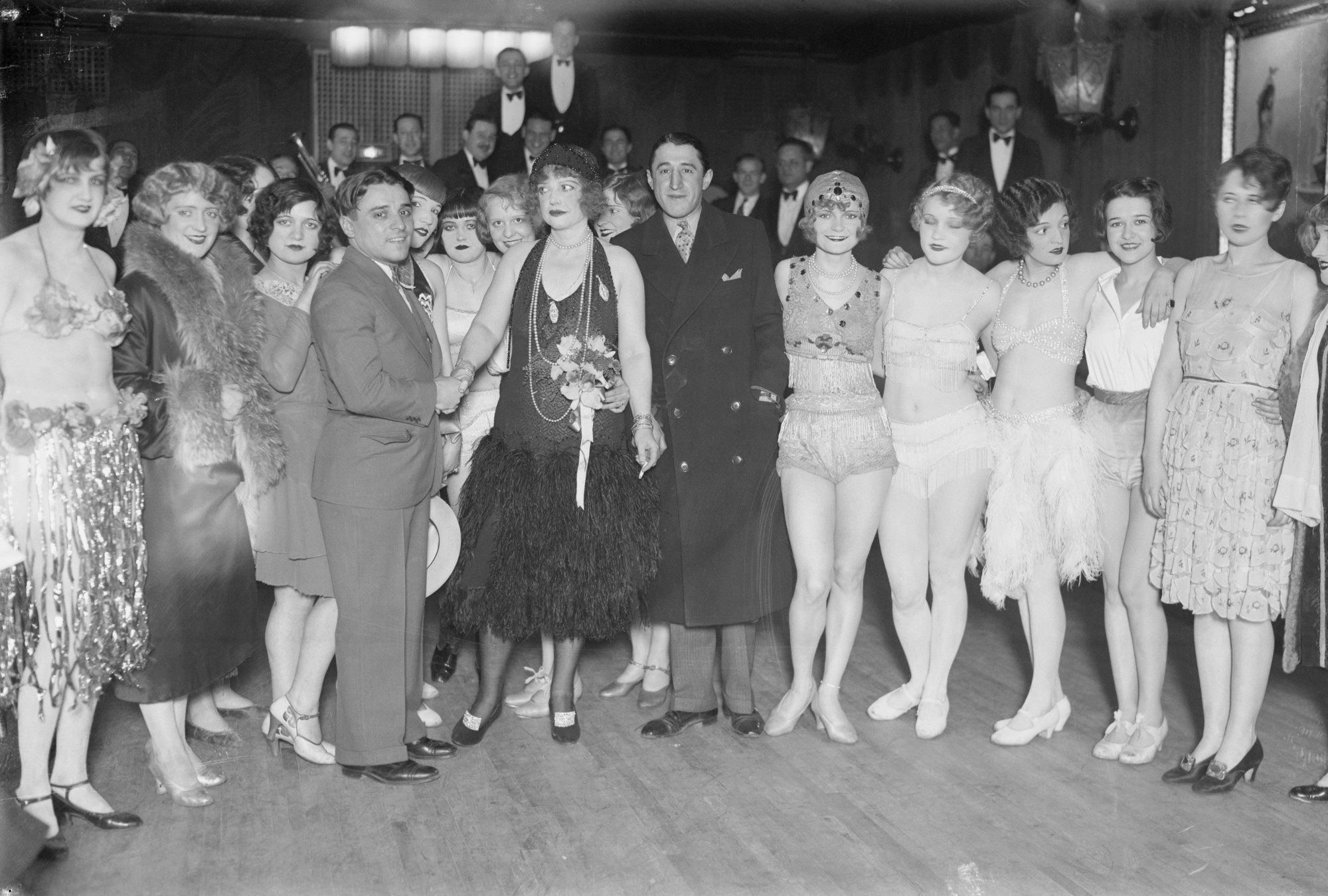 A calling card for Guinan's most famous establishments.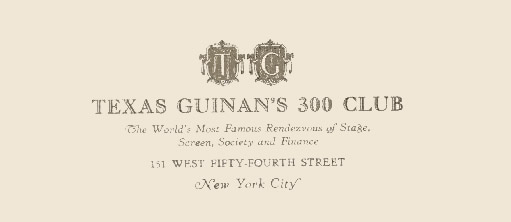 All the while, she kept working on the stage and even doing a bit of touring. Here's Guinan in 1925, stepping off the train to Miami. (I can't imagine she was just there for a performance. Miami was considered 'the wild west of bootlegging'.)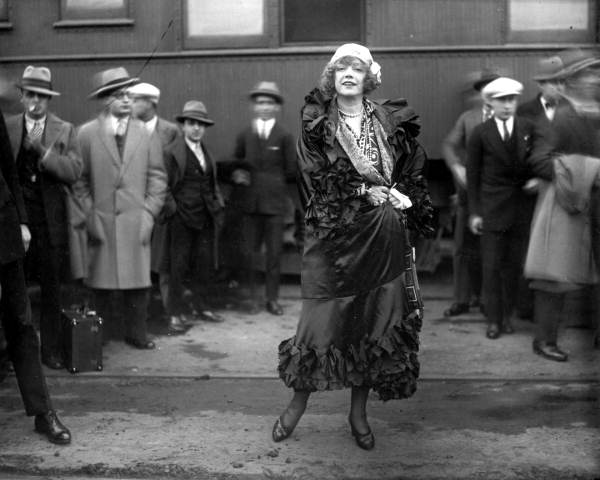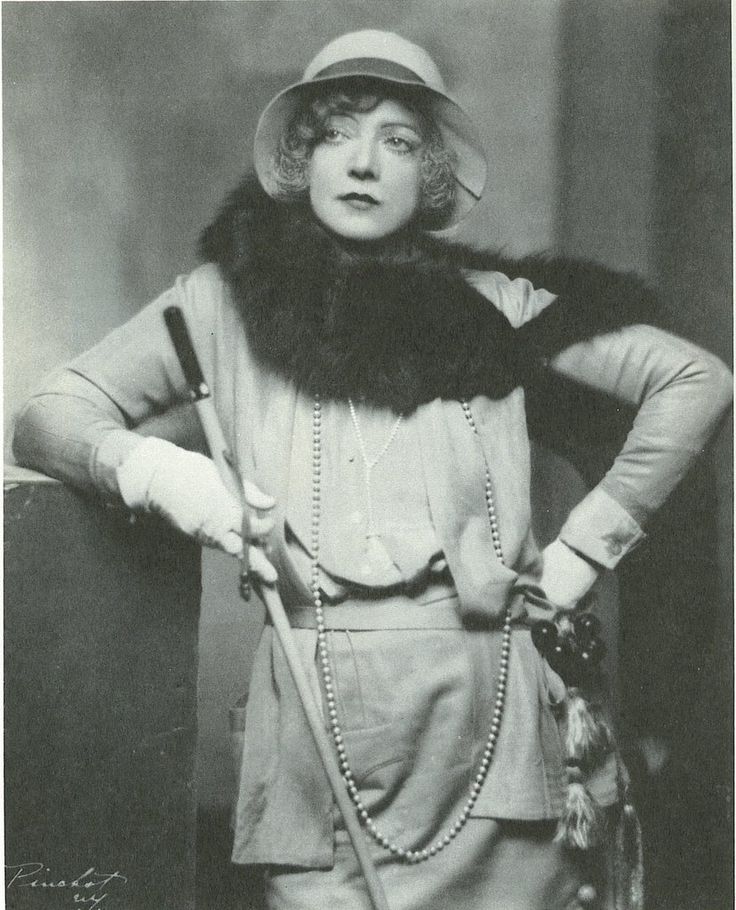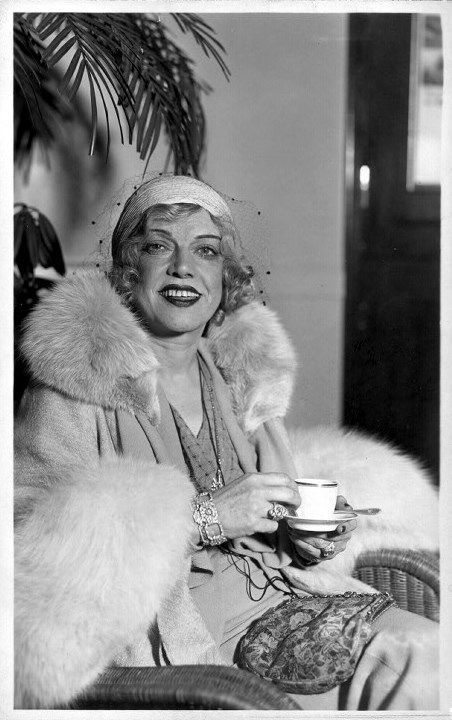 A couple rare videos of Guinan in action:


For more information, check out the following books:
Last Call: The Rise and Fall of Prohibition by Daniel Okrent
Texas Guinan: Queen of the Nightclubs by Louise Berliner
Satan in the Dance Hall by Ralph G. Giordano
Dry Manhattan: Prohibition in New York City by Michael A. Lerner
Other Bowery Boys podcasts related to this one:
— The Life and Death of Rudolph Valentino (Episode #170)
— Mae West: Sex on Broadway (Episode #182)
— The Murder of Stanford White (Episode #188)
— Midnight in Times Square (Episode #195)