Journalism history is on full, optimistic display in the Academy Award Best Picture nominee The Post, starring Meryl Streep as Washington Post publisher Katharine Graham. In this fast-paced drama, Graham heads a newsroom (headed by Ben Bradlee, played by Tom Hanks) in possession of the Pentagon Papers, damning reports exposing the U.S. government's clandestine decision-making during the Vietnam War.
While the film is naturally set in the Washington D.C. surrounding area, The Post occasionally takes visits to 1971 New York City, at one point even visiting the New York Times 43rd Street office off Times Square. We like to imagine The Post shares the same universe as this fall's HBO drama The Deuce, also set in 1971 and taking place on 42nd Street, one block away from the Times building.
We always love when we get to see Streep on the streets of New York City and thankfully we get a scene with Graham meeting up with an editor of the New York Times in a very familiar location – the Oak Room at the Plaza Hotel.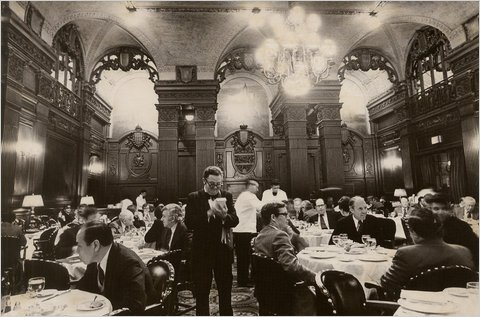 Above: The Oak Room in 1974
Now why would Graham meet her Times contact at the Oak Room?
Interestingly, the wedding of Julie Nixon and David Eisenhower — held at the Plaza a few days before Christmas in 1968 — is referenced early in the film.
But the scene is also a nod to a somewhat wackier moment in Graham's personal biography — Truman Capote's Black and White Ball.
In 1966, Capote had released In Cold Blood and was at the height of his popularity and social prominence. And he wanted to celebrate this by throwing an impossibly lavish ball at the Plaza. Invitations were sent to the most famous people in the world, a most curious assortment of notables.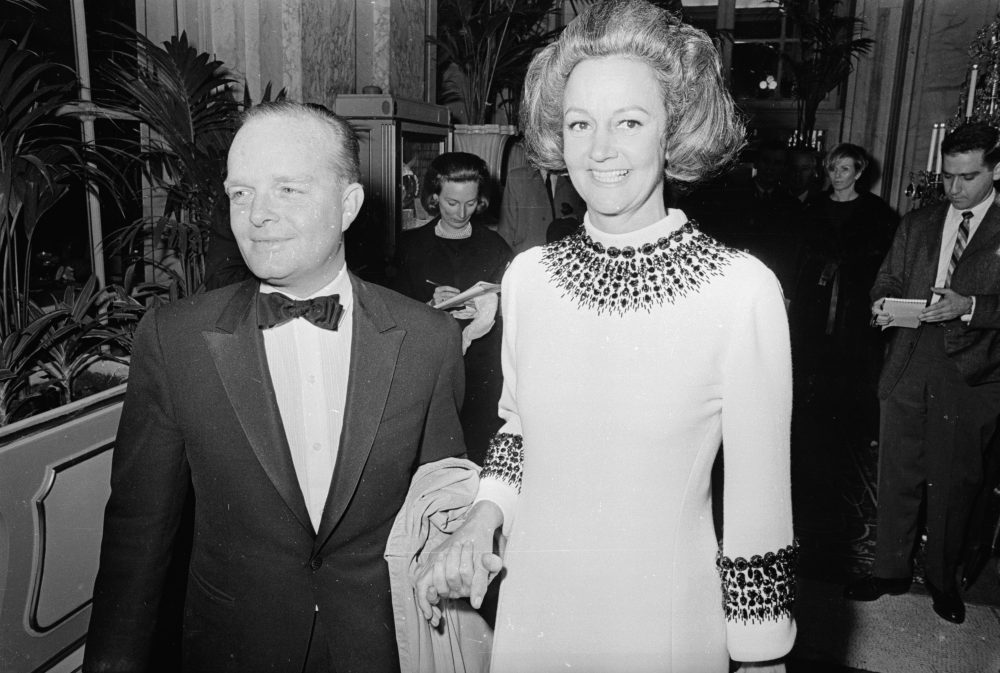 But he insisted he throw the party in honor …. of somebody. And the somebody he chose was Katharine Graham.
In her words: "Truman called me up that summer and said, 'I think you need cheering up. And I'm going to give you a ball.'…I was…sort of baffled….I felt a little bit like Truman was going to give the ball anyway and that I was part of the props."
How was the party? For more information please listen to our podcast on Truman Capote's Black and White Ball.
And to take a look at what the actress playing Graham was up to in the 1970s, check out the Bowery Boys article on Meryl Streep's early adventures in New York City.