A very special episode of the Bowery Boys podcast, recorded live at the Bell House in Gowanus, Brooklyn, celebrating the legacy of Walt Whitman, a writer with deep ties to New York and its 19th century sister-city Brooklyn.
On May 31, 1819, the world will mark the 200th anniversary of the birth of Whitman, a journalist who revolutionized American literature with his long-crafted work Leaves of Grass. The 19th century cities of New York and Brooklyn helped shape the man Whitman would become, from its bustling printing presses to bohemian haunts like Pfaff's Beer Cellar.
To help them tell this story, Greg and Tom are joined by guests from the worlds of academia, literature and preservation:
Karen Karbiener, NYU professor and head of the Walt Whitman Initiative, an international collective bringing together all people interested in the life and work of Walt Whitman
Jason Koo, award-winning poet, and founder and executive director of Brooklyn Poets, celebrating and cultivating the literary heritage of Brooklyn, the birthplace of American poetry
and Brad Vogel, executive director at the New York Preservation Archive Project and board member of the Walt Whitman Initiative, leading the drive to protect New York City-based Whitman landmarks.
This episode was recorded as part of the Brooklyn Podcast Festival presented by Pandora.
Listen Now: Walt Whitman New York Podcast
________________________________________________________
The Bowery Boys: New York City History podcast is brought to you …. by you!
We are now producing a new Bowery Boys podcast every other week. We're also looking to improve the show in other ways and expand in other ways as well — through publishing, social media, live events and other forms of media. But we can only do this with your help!
We are now a member of Patreon, a patronage platform where you can support your favorite content creators for as little as a $1 a month.
Please visit our page on Patreon and watch a short video of us recording the show and talking about our expansion plans. If you'd like to help out, there are five different pledge levels (and with clever names too — Mannahatta, New Amsterdam, Five Points, Gilded Age, Jazz Age and Empire State). Check them out and consider being a sponsor.
And join us for the next episode of the Bowery Boys Movie Club, an exclusive podcast provided to our supporters on Patreon.
We greatly appreciate our listeners and readers and thank you for joining us on this journey so far.
_________________________________________________________
For a list of Walt Whitman celebrations in New York City and around the country, visit the Walt Whitman Initiative for details. And the week of Whitman's bicentennial (May 27-June 1) is International Whitman Week!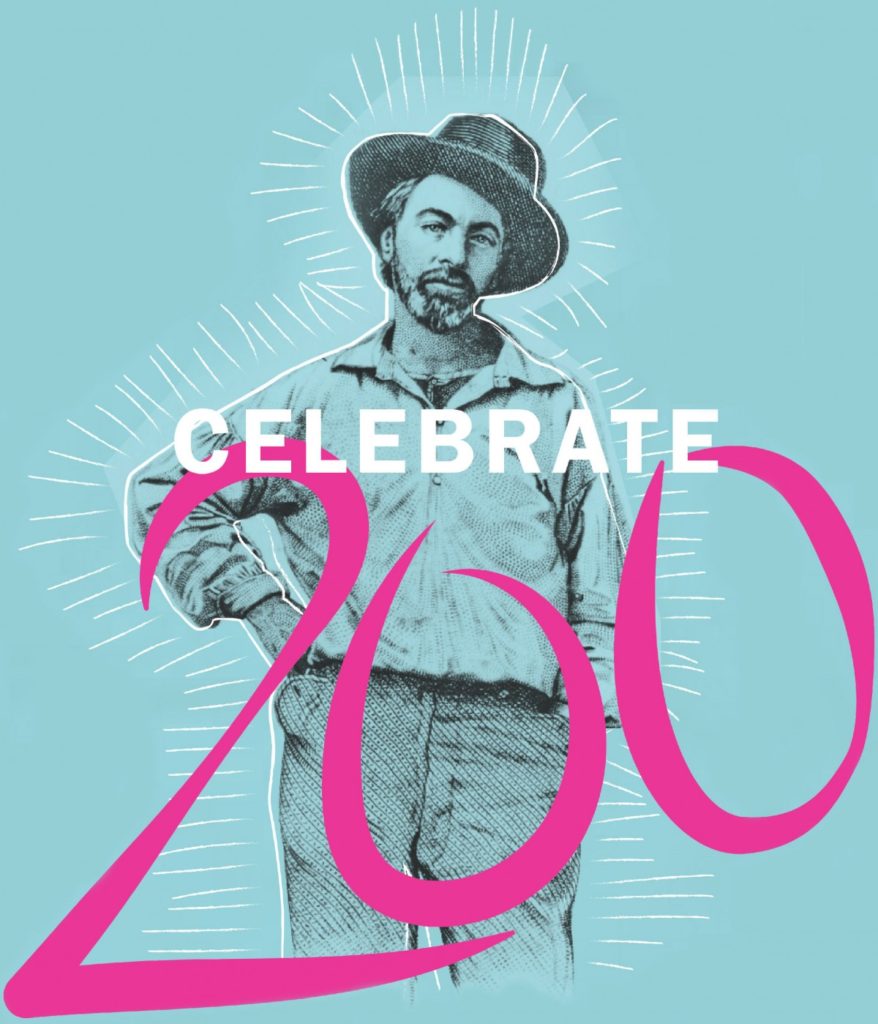 Some images from our live show: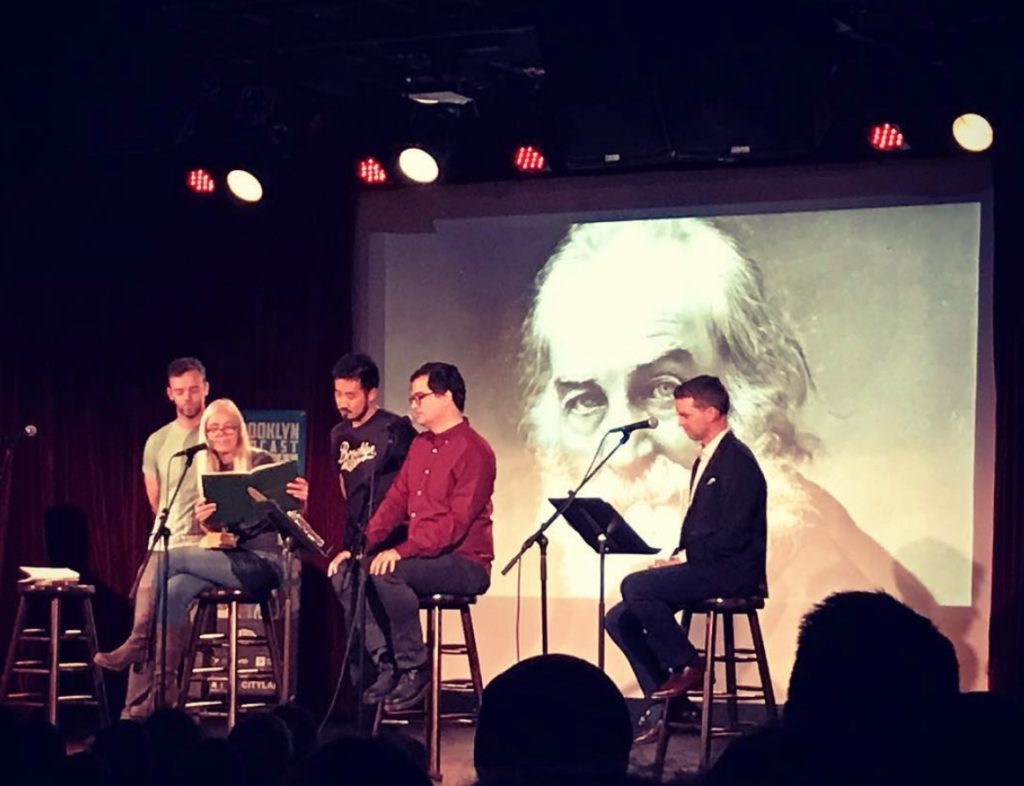 Jason Koo reading "Crossing Brooklyn Ferry"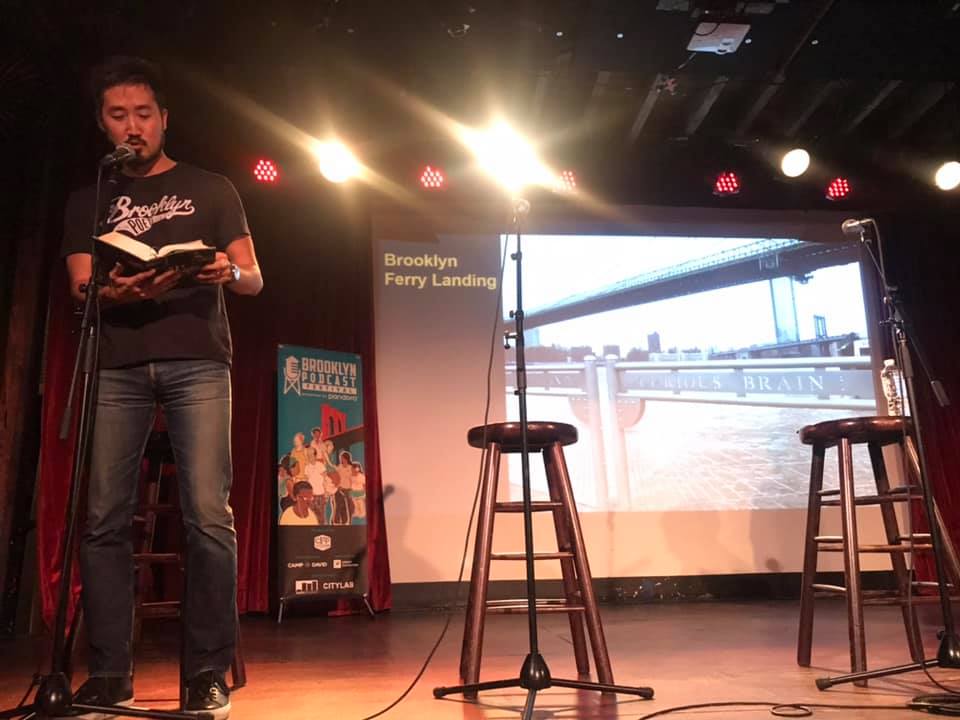 Jason Koo, Brad Vogel and Karen Karbiener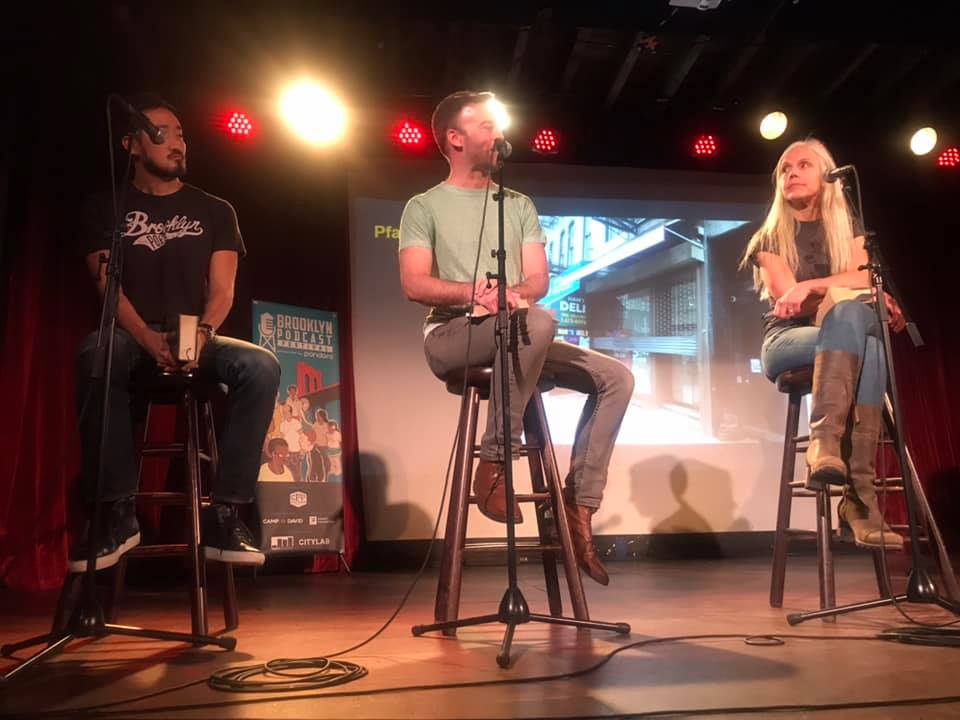 This is a recording of what many consider the actual voice of Walt Whitman, recorded on wax cylinder, reading a section of his poem "America". (There is some controversy over its veracity.)
An illustration of the interior of Pfaff's Beer Cellar, depicted here in 1857 (the seated gentleman is Whitman).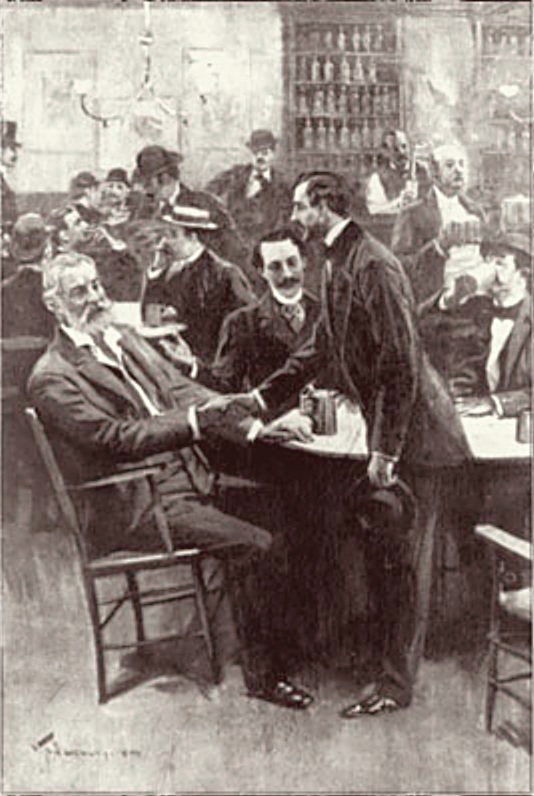 The location of Rome Brothers printing house (at Cranberry and Fulton streets), depicted here in 1949 in an illustration by Josephine Barry.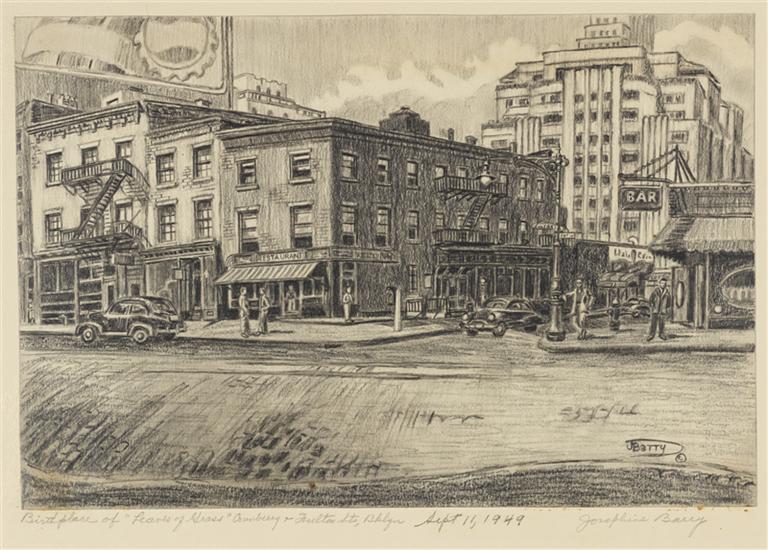 Whitman's birthplace in Huntington, Long Island, still stands and is well worth a visit. It's lovely! Unfortunately the landscape around the house has changed dramatically.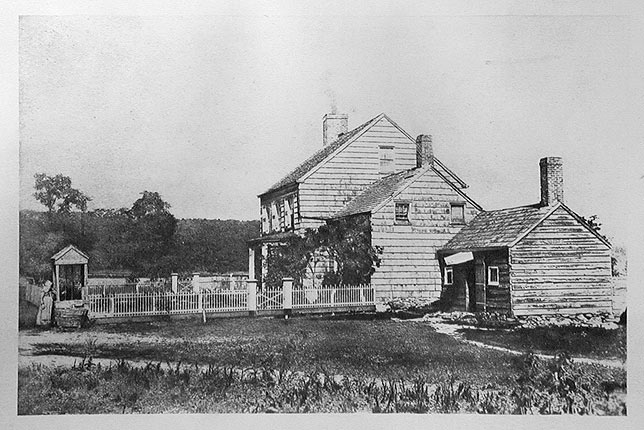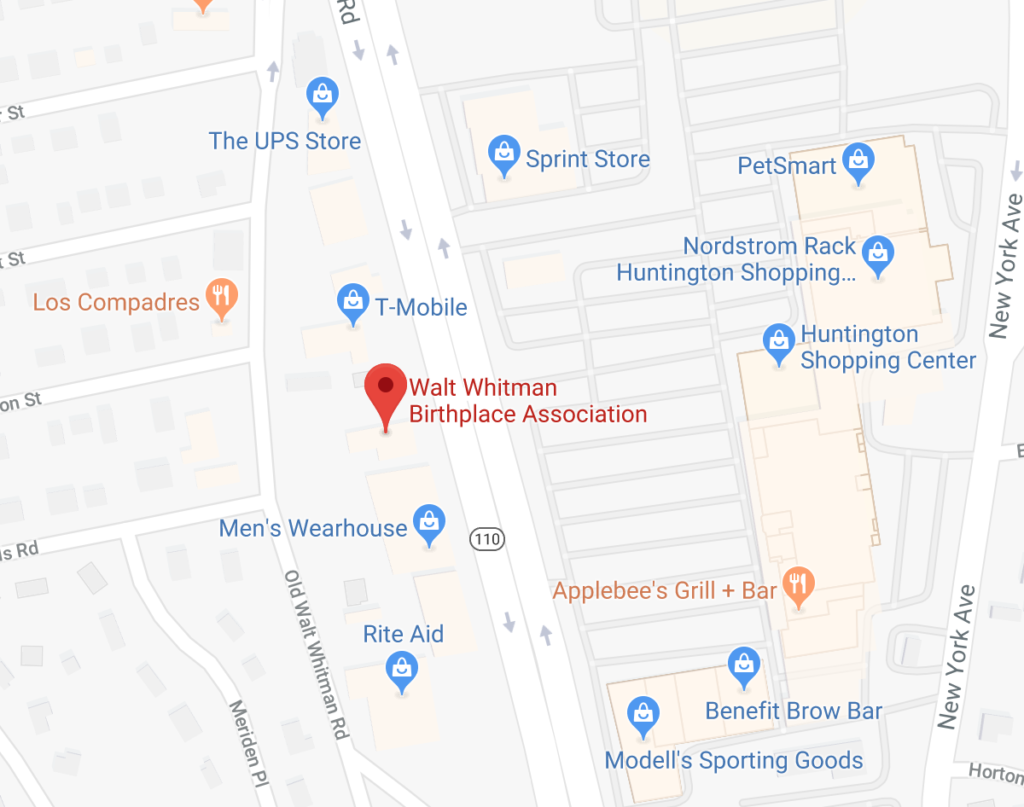 Whitman in 1854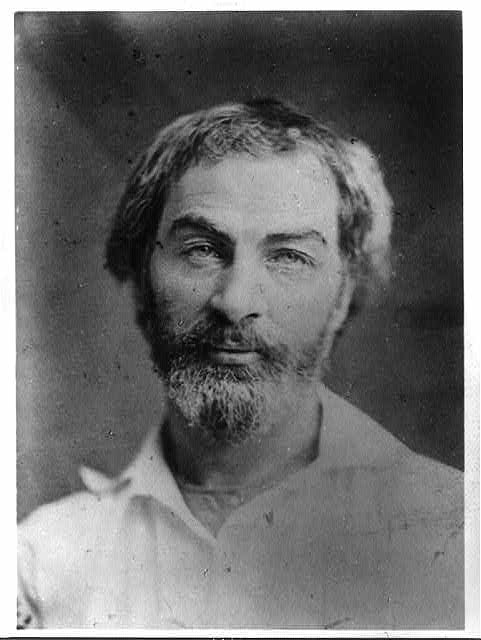 Whitman in 1890, photographed by George C. Cox
FURTHER LISTENING
Before Whitman, Poe found inspirations for his poetry in New York and in another future borough — the Bronx:
Whitman was a young man living in New York when a terrible blaze destroyed much of the city (not to mention job prospects):
Downtown Brooklyn, the area where Whitman once lived and published, has gone through several transformations since he lived here: