On April 8, 1904, the former horse-and-carriage district known as Longacre Square was renamed for a tenant who had just moved to the neighborhood.The New York Times was building a new office tower on the slim odd-shaped block at 42nd Street between Broadway and 7th Avenue.
Meanwhile, below ground, the city had built a pivotal new subterranean station for the Interborough Rapid Transit Company (IRT) which would open on October 27, 1904.Combined with the growing presence of theaters in the neighborhood, the area needed a fresh new name.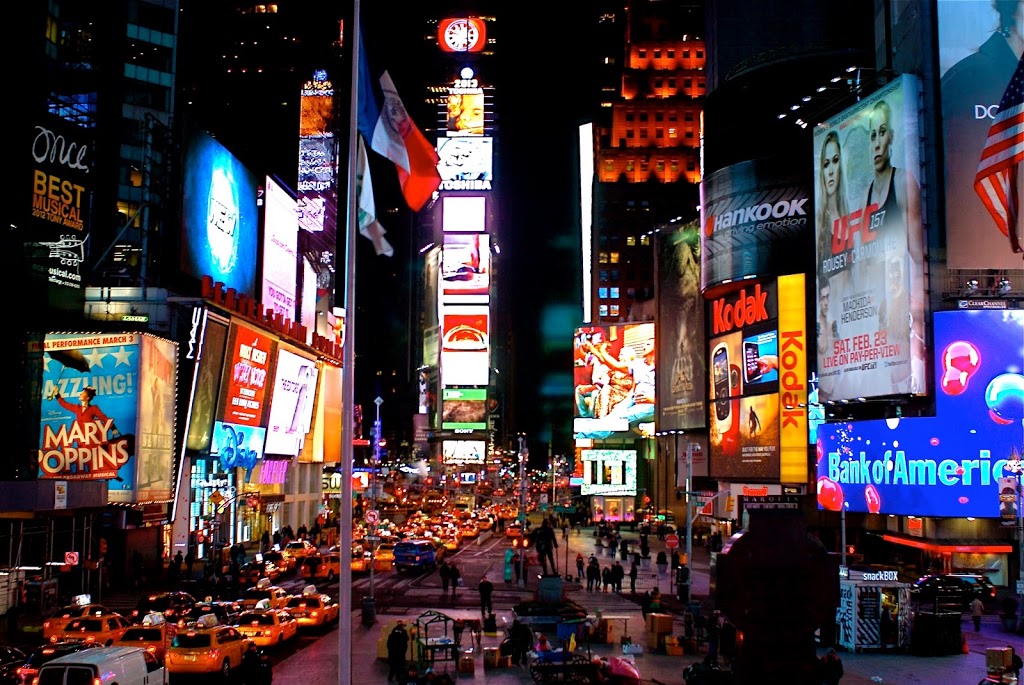 Looking south towards the Times Building, 1904 and 2013: Featured pic courtesy Library of Congress; Bottom pic courtesy nyclovesnyc
From the New York Times, April 9, 1904:
"Mayor [George B.] McClellan yesterday signed the resolution adopted by the Board of Aldermen on Tuesday last changing the name of Long Acre Square to that of Times Square. This follows out the recommendation of the Rapid Transit Commission and of the Interborough Rapid Transit Company, which is to operate the subway, and it is intended by the Rapid Transit Commission at its next meeting to call the subway station at Broadway and Forty-Second Street Times station.
The resolution with Mayor McClellan has signed becomes operative at once, and authorizes the President of the Borough of Manhattan to take such steps in the matter as may be proper and necessary. This includes the alteration of street signs. Times Square takes in the triangle on which the new building of The New York Times is situated, and the name applies to the entire section between Forty-Second and Forty-Seventh Streets, Broadway and Seventh Avenue."
You can check this entire 1904 issue of the New York Times on their snazzy, endlessly fascinating TimesMachine, which gives you access to their entire array of back issues.
Below: The illustration of Times Square which ran in the April 9th issue: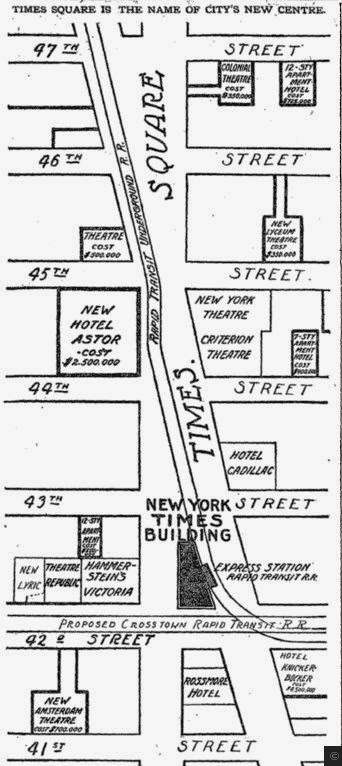 Below: A letter written by publisher Adolph Ochs to the New York Herald (Courtesy New York Public Library)
"I am pleased to say that Times Square was named without any effort or suggestion on the part of the Times. It was brought about by the necessity of naming the Subway Station in the Times building something other than Forty-second Street or Broadway, as there were other stations both on Forty-second Street and Broadway……."
"The old name of Long Acre Square meant nothing, signified nothing."
(Well, it didn't mean nothing. The area was named for a street in London that was also known for the coach and carriage trade.)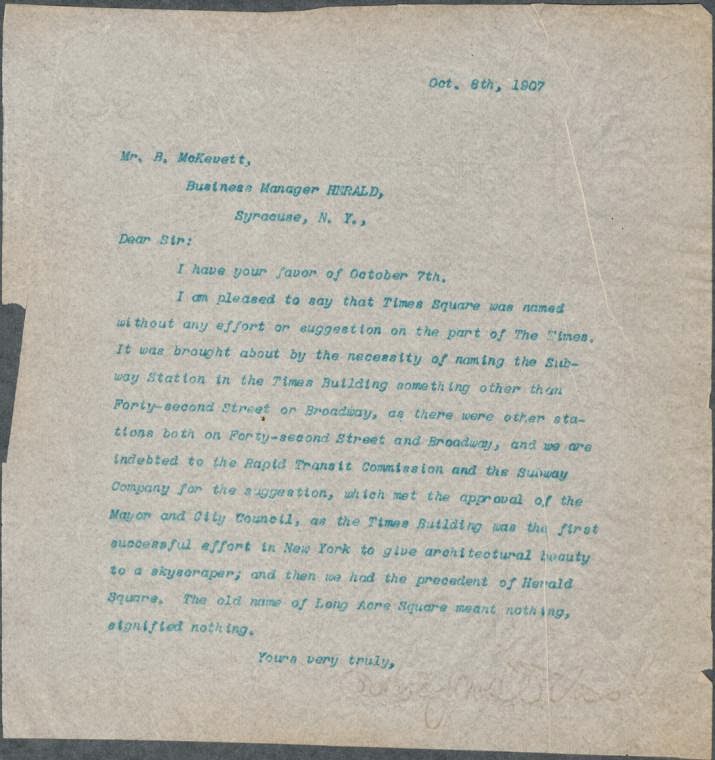 Newspaper content courtesy the New York Times