PODCAST

An account of a mysterious typhoid fever outbreak and the woman — Mary Mallon, the so-called Typhoid Mary — at the center of the strange epidemic.
---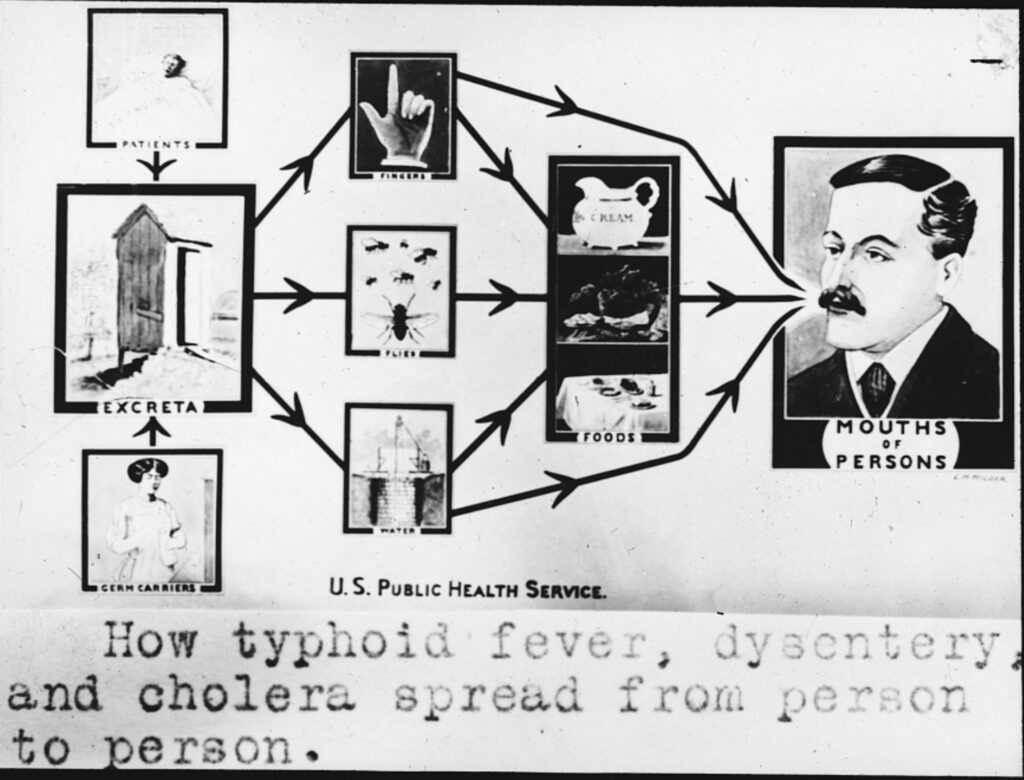 The tale of Typhoid Mary is a harrowing detective story and a chilling tale of disease outbreak at the start of the 20th century.
Why are whole healthy families suddenly getting sick with typhoid fever — from the languid mansions of Long Island's Gold Coast to the gracious homes of Park Avenue?
Can an intrepid researcher and investigator named George Soper locate a mysterious woman who may be unwittingly spreading this dire illness?
Mary Mallon — is she a victim or an enemy? One of the weirdest and divisive tales of the early 1900s. What side are you on?
Listen today on your favorite podcast player:

_________________________________________________________
The Bowery Boys: New York City History podcast is brought to you …. by you!
We are now producing a new Bowery Boys podcast every week. We're also looking to improve and expand the show in other ways — publishing, social media, live events and other forms of media. But we can only do this with your help!
We are now a creator on Patreon, a patronage platform where you can support your favorite content creators.
Please visit our page on Patreon and watch a short video of us recording the show and talking about our expansion plans.
If you'd like to help out, there are six different pledge levels.Check them out and consider being a sponsor.
We greatly appreciate our listeners and readers and thank you for joining us on this journey so far.
________________________________________________________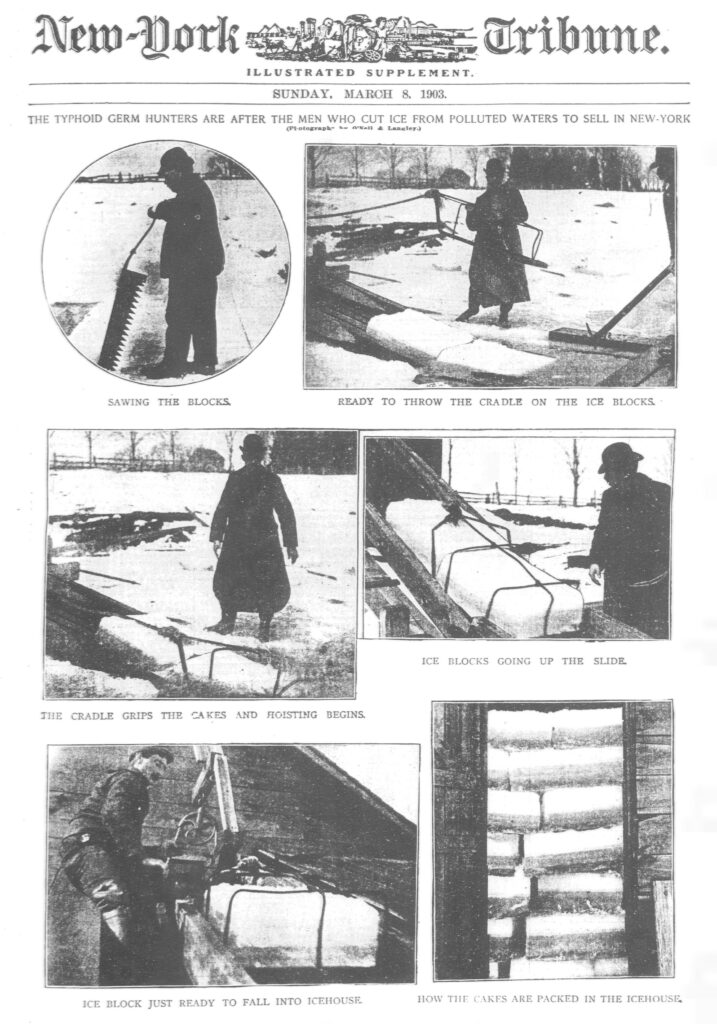 The infamous newspaper article from the New York American (June 30, 1907) which depicts Mary literally seasoning her meals with death.
Another newspaper headline from the Evening World, April 1, 1097
Mary Mallon in a hospital bed at North Brother Island
Dr. Emma Sherman standing next to Mary Mallon in the early 1930s. Mary has already spent over 15 years on North Brother Island by this time.
The sanitation engineer (and detective of our story) George Soper who relentlessly tracked down Mary. Â (From the New York Times, April 4, 1915)
Sara Josephine Baker, the pioneering doctor who was brought in by Soper to (futilely) talk some sense into Mary.
Willard Parker Hospital, formerly at East 16th Street along the East River in the old gashouse district.
The smallpox hospital on North Brother Island.
Mary Mallon's cottage on North Brother Island where she spent the remainder of her life.
A poster hung in eating establishments following the whole Typhoid Mary fracas.
FURTHER LISTENING
After listening to this show, take a dive into previous episodes which relate to this subject —
Sara Josephine Baker also appears in this 2019 episode about women health care workers in the Progressive Era:
Many years before North Brother Island, America's largest quarantine hospital was located on Staten Island. That is, until 1858 when the residents, endangered for decades and ignored by the state, finally took matters in their own hands
Welcome to Bellevue Hospital, New York's most famous (and infamous) hospital — from 'pest house' to execution ground, from a Pathological Museum to New York's first city morgue