The new episode of the Bowery Boys Movie Club explores the new musical film In The Heights and the fascinating historical neighborhood at its center. An exclusive podcast for those who support us on Patreon.
Lin Manuel Miranda's first Broadway musical In The Heights was a critical and box office smash and won four Tony Awards — including Best Musical. And yet its success was dwarfed by Miranda's second offering Hamilton: The Musical.
Now In The Heights comes to the big screen — both in movie theaters and on HBO Max — bringing the music, the dancing and a few of the same stars. But it also introduces the neighborhood of Washington Heights itself into the spotlight.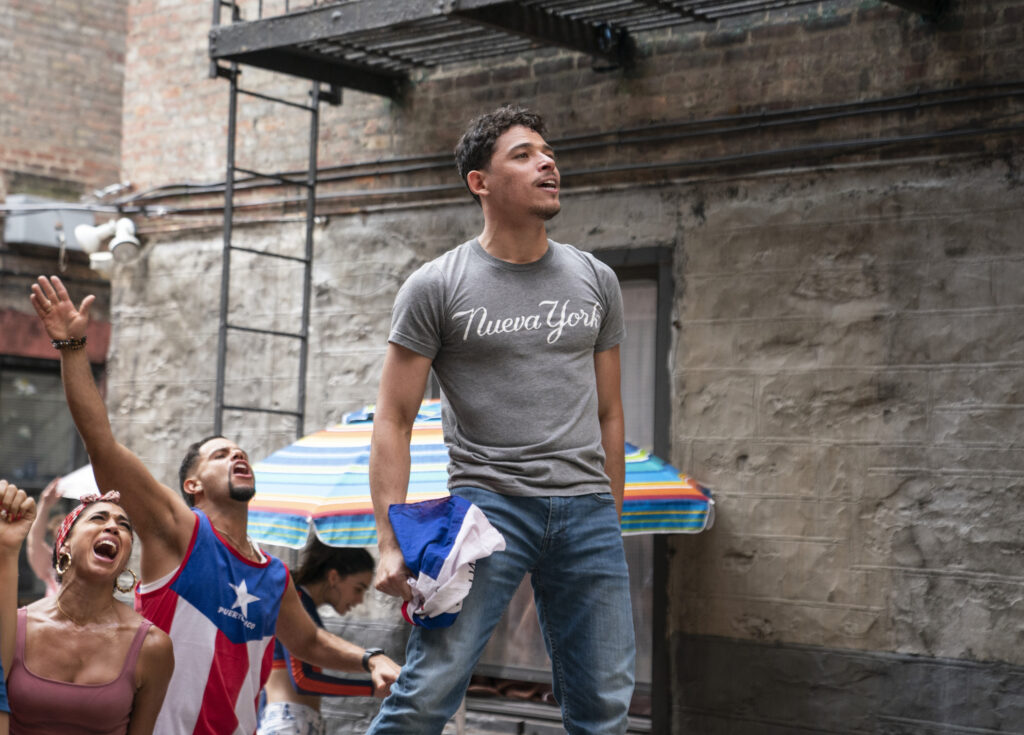 Where the stage musical had mere props, the movie musical features the glorious sights and sounds of the Heights itself — from the George Washington Bridge to the High Bridge tower.
Washington Heights is as much an active character in In The Heights as Uznavi (Anthony Ramos) and Vanessa (Melissa Barrera) are. In particular, the film sets up a common lurking foe — gentrification — as the primary antagonist, threatening to disintegrate the vibrant mix of communities.
How do Miranda and director John M. Chu specifically bring the action and the music into the streets? And how well does the sincerity of a Broadway musical translate onto a real-life city?
PLUS: Greg and Tom relay their experiences of running into the filming of In The Heights while recording their podcast on Upper Manhattan!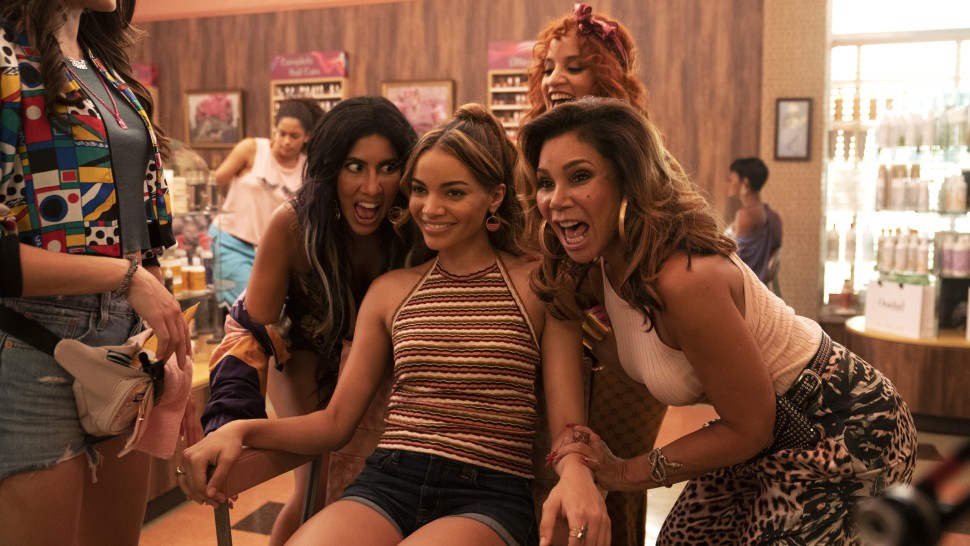 ---
How do I listen the Bowery Boys Movie Club? Once you're signed in on Patreon, you'll see a private RSS link that can be put directly into your favorite podcast player. Even easier, it can also be played directly from the Patreon app if you're signed in.
Your support on Patreon assists us in producing our podcast and website and it helps as we endeavor to share our love of New York City history with the world.
Should you watch the movie before you listen to this episode? This podcast can be enjoyed both by those who have seen the film and those who've never even heard of it.
We think our take on Auntie Mame might inspire you to look for the film's many fascinating (but easy to overlook) historical details, so if you don't mind being spoiled on the plot, give it a listen first, then watch the movie! Otherwise, come back to the show after you've watched it.
---
FURTHER LISTENING
After listening to this Bowery Boys Movie Club episode, relive the history of some of the places featured in the movie through a couple of our older shows: