PODCAST A tour of historic sites in Washington Heights and Inwood, an unusual set of landmarks and curious destinations that comprise almost 400 years of Upper Manhattan history.
In Washington Heights and Inwood, the two Manhattan neighborhoods above West 155th Street, the New York grid plan begins to become irrelevant, with avenues and streets preferring to conform to northern Manhattan's more rugged terrain. As a result, one can find aspects of nearly 400 years of New York City history here — along a secluded waterfront or tucked high upon a shaded hill.
In this episode, we look at four specific historic landmarks of Upper Manhattan, places that have survived into present day, even as their surroundings have become greatly altered.
— A picturesque cemetery — the final resting place for mayors, writers and scandal makers — split in two;
— An aging farmhouse once linked to New York's only surviving natural forest with a Revolutionary secret in its backyard;
— A Roman-inspired waterwaythat once provided a vital link to New York City's survival;
— And a charming little lighthouse, overwhelmed by a great bridge and saved by a strange twist of fame.
Listen Now — Secret Places of Upper Manhattan
To get this week's episode, simply download or stream it for FREE from iTunes, Stitcher, Spotify or other podcasting services. You can also get it straight from our satellite site.

Or listen to it straight from here:


And that's just the beginning! Upper Manhattan holds a host of fascinating, awe-inspiring sites of historical and cultural interest. For those who live and work in Washington Heights and Inwood, these historic landmarks will be familiar to you. For everybody else, prepare for a new list of mysterious landmarks and fascinating places to explore this summer.
Twenty remarkable places of historic interest in Washington Heights and Inwood
After you listen to our podcast episode, check out all twenty sites listed below — by foot, by bike or by subway. Under the article, you'll find a Google Map that you can use to help you navigate the uptown city streets.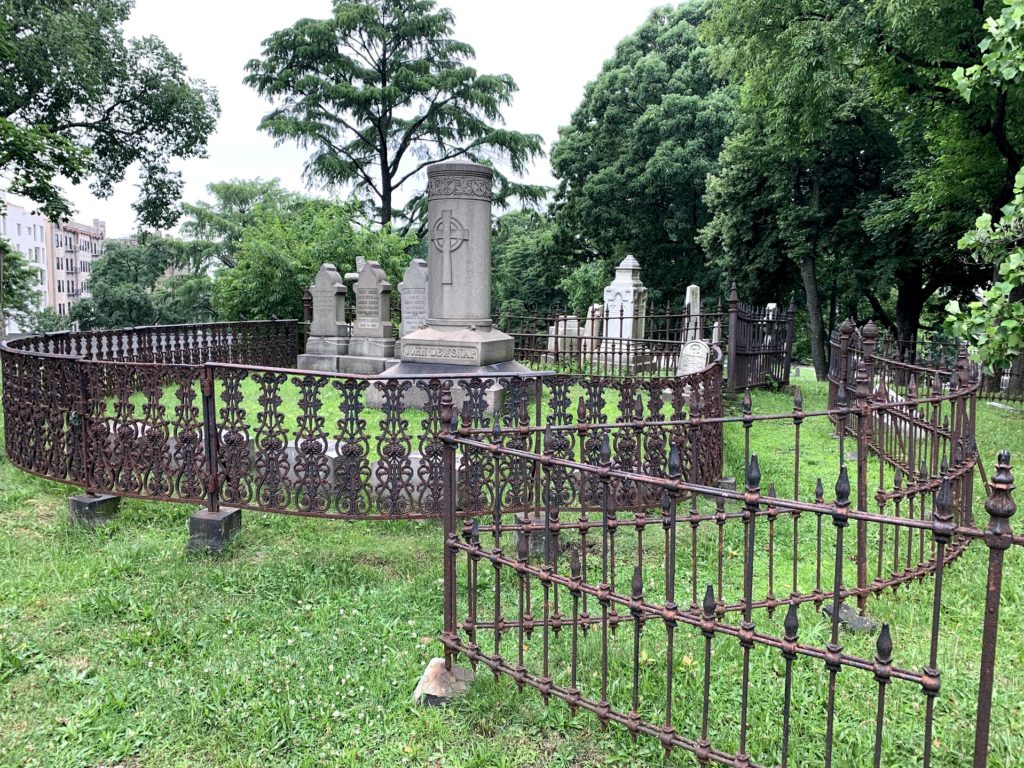 1 TRINITY CHURCH CEMETERY AND MAUSOLEUM
In 1842, with the city rapidly growing and new burials banned from lower Manhattan, Trinity Church constructed a second cemetery, way, way out of town upon property owned by naturalist John James Audubon (1785–1851). It was a spot for quiet contemplation—until they plowed Broadway through it in 1871, splitting Trinity's peaceful cemetery in two (and disinterring dozens of bodies in the process). Eliza Jumel, John Jacob Astor, Ed Kochand Clement Clarke Moore (the author of 'A Visit from St. Nicholas') are buried here. (770 Riverside Drive)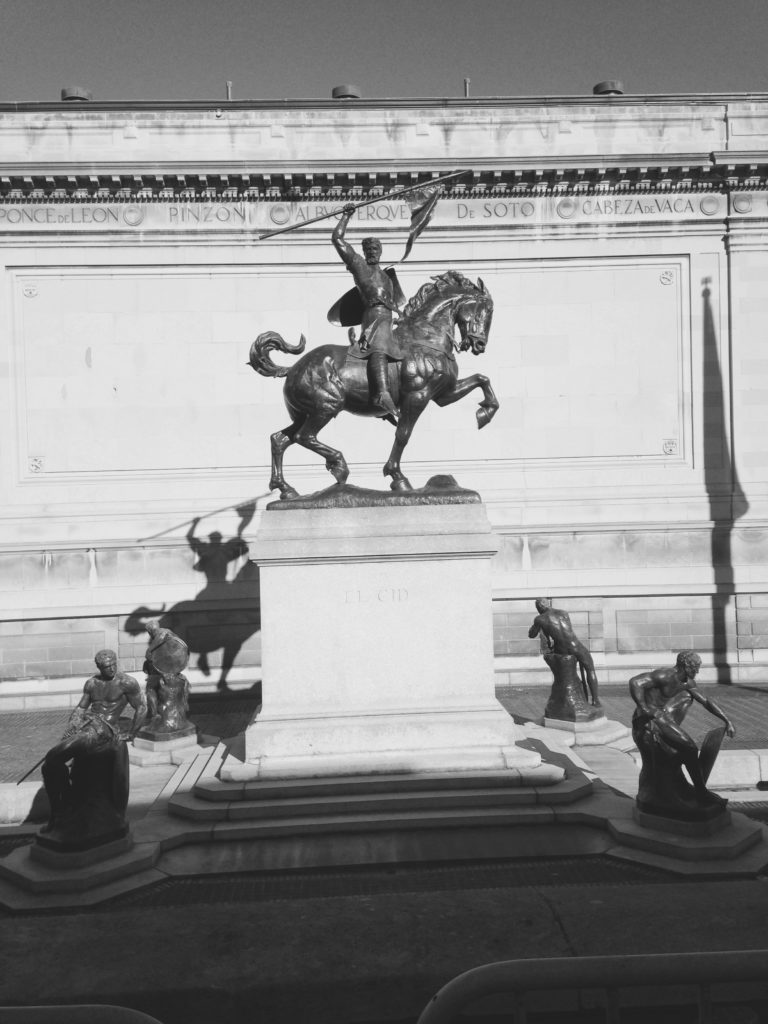 2 AUDUBON TERRACE
This pocket of majestic Beaux-Arts palaces surrounds a sculpture garden that would look at home in the Metropolitan Museum of Art or the Frick Collection. The Audubon Terrace's remoteness is a big part of its charm. Audubon owned twenty acres of rolling hills, ideal for his naturalistic obsessions, and when he died in 1851, the land was parceled off into a shaded neighborhood named Audubon Park.
Philanthropist Archer Milton Huntington developed several institutions here including the Hispanic Society of America and the original Museum of the American Indian (which later moved downtown to even loftier digs). Boriqua College also makes its home here today.
(Broadway and West 155th Street)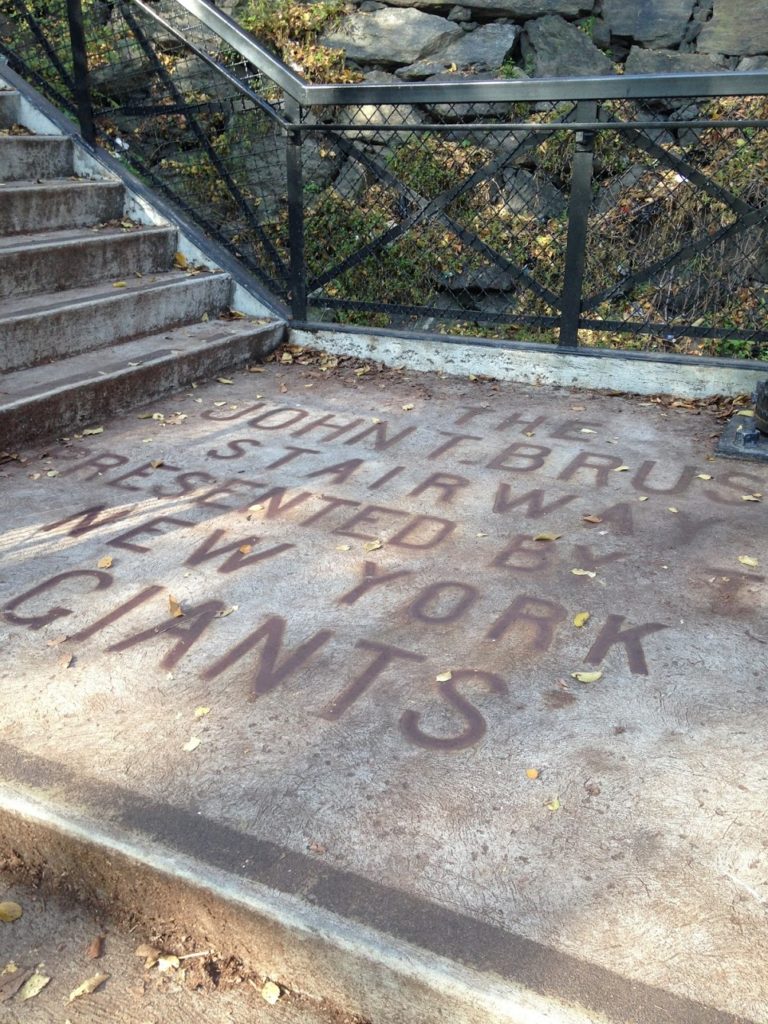 3 POLO GROUNDS STAIRCASE
Polo Grounds Towers, a housing project on West 155th Street, marks the former spot of the Polo Grounds (1890–1964), the legendary stadium that was home to three major baseball teams (Yankees, Mets, and Giants) and the first home to football's New York Jets.
A surprising vestige remains today: a staircase, linking the low-lying east side to the high promontory called Coogan's Bluff. The stairs were installed in 1913, linking public transit on the bluff to the stadium. An even more romantic image to ponder: fans with empty pockets often watched games from these stairs, which are named for John T. Brush, the owner of the Giants from 1890 until he died in 1912. (Edgecombe Avenue and West 158th Street)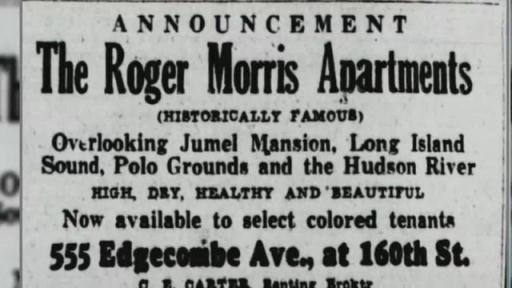 4 555 EDGECOMBE AVENUE
The residences of Edgecombe Avenue enjoy gorgeous views of the Harlem River, and the mid-1910s apartment tower at 555 even enjoys close proximity to the Morris-Jumel Mansion. (The building was even named for Roger Morris when it first opened).
But it's the stellar line-up of African-Americans notables who lived here starting in the 1930s that gives the building its reputation — including Joe Louis, Count Basie and Paul Robeson. It is because of Robeson, film star and civil rights icon, that the building is also a National Historic Landmark. (555 Edgecombe Avenue)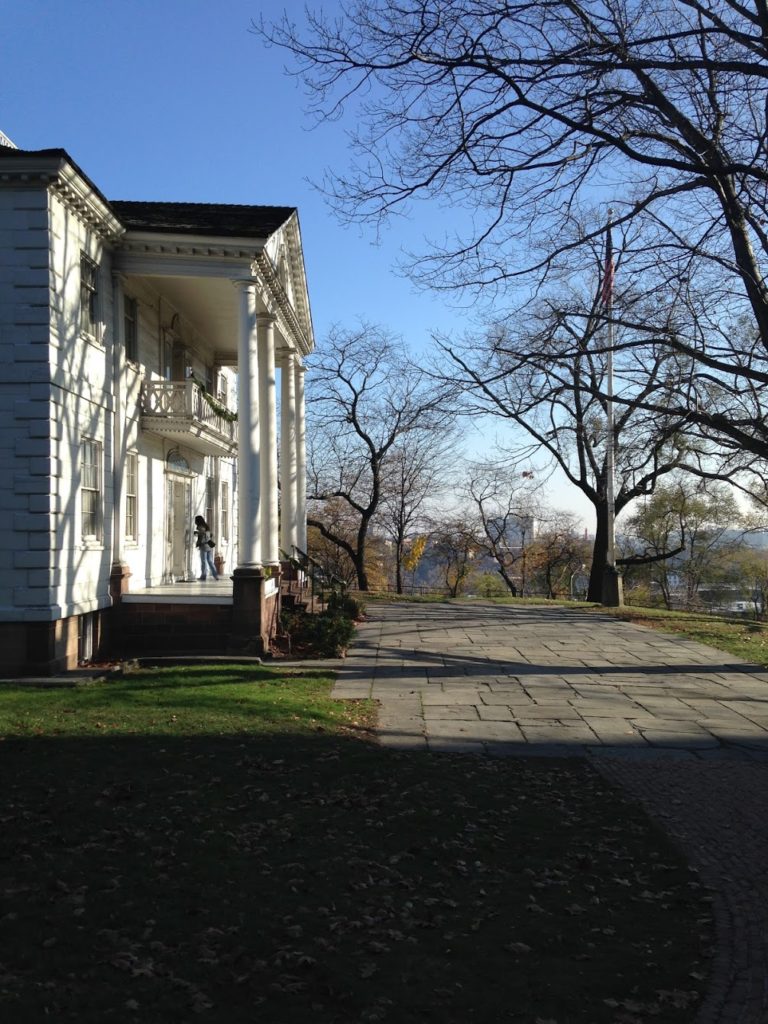 5 MORRIS-JUMEL MANSION
Built in 1765, the Morris-Jumel Mansion is the oldest surviving house in New York, and was the home of British sympathizer Roger Morris, who wisely decided to bid New York adieu during the war.
But it's the tales of Eliza Jumel that give its Colonial hallways a jolt of scandal. She married former vice president Aaron Burr, but his squandering of her estate led to a quick divorce. When she died in 1865, she was regarded as one of the most notorious women in the city's history. Some say her ghost still inhabits the house (now a fascinating museum, well worth a visit). If you see her, say hello from us. (65 Jumel Terrace at West 160th Street)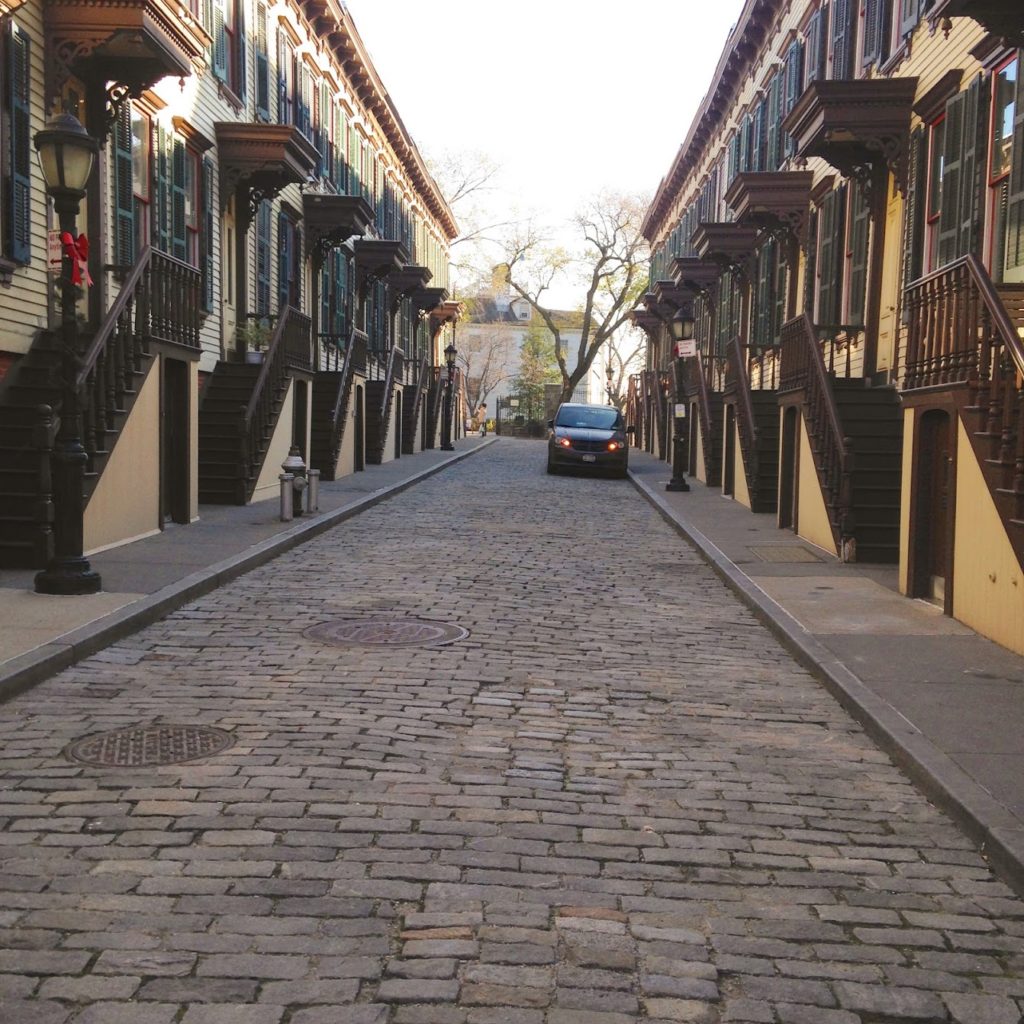 6 SYLVAN TERRACE
This slightly surreal, Belgian block street presents a row of curious wooden houses, lined up like Victorian-era dollhouses. They were constructed in 1882 along the former carriage trail leading to the Jumel Mansion. Their staircases rising high off the street like lifted petticoats but, despite their haughty airs, these jewels were built for working class families. (St. Nicholas Avenue, between West 160th and 161st Streets)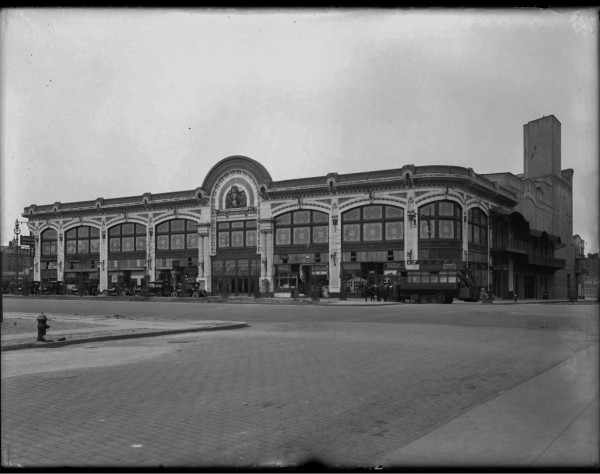 7 AUDUBON BALLROOM
Few buildings have gone through as much adaptation as this former 1912 Thomas Lamb-designed movie palace, a colorful slice of terra-cotta birthday cake decorated with foxes — in honor of Lamb's client William Fox. By the 1930s, its basement housed a synagogue while impassioned labor gatherings took place upstairs.
On February 21, 1965, Malcolm X was assassinated here, a tragic chapter in a building with such decorative whimsy. Today you can find the Malcolm X and Dr. Betty Shabazz Memorial and Educational Center in the lobby. (3940 Broadway)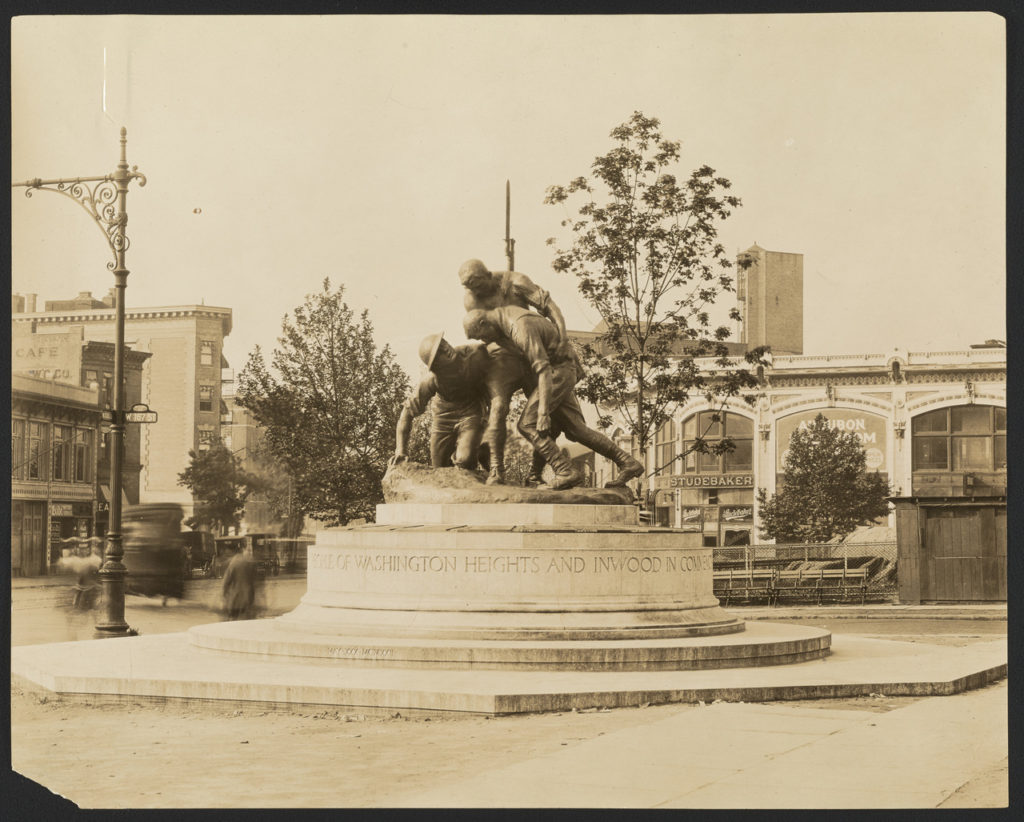 8 MITCHEL SQUARE PARK
Situated in the middle of a collection of medical buildings (most associated with NewYork-Presbyterian), this triangular wedge park is named for one of our favorite mayors — John Purroy Mitchel aka 'The Boy Mayor'.
After Mitchel left office, he entered the service to fight in World War I but tragically died in training exercise in Louisiana on July 6, 1918. This park was named in his honor a month later.It would acquire an interesting war memorial in 1923, sculpted by Gertrude Vanderbilt Whitney. Several years later, Whitney would found her own museum, comprised almost entirely of work she collected — the formation of the Whitney Museum. (3975 Broadway)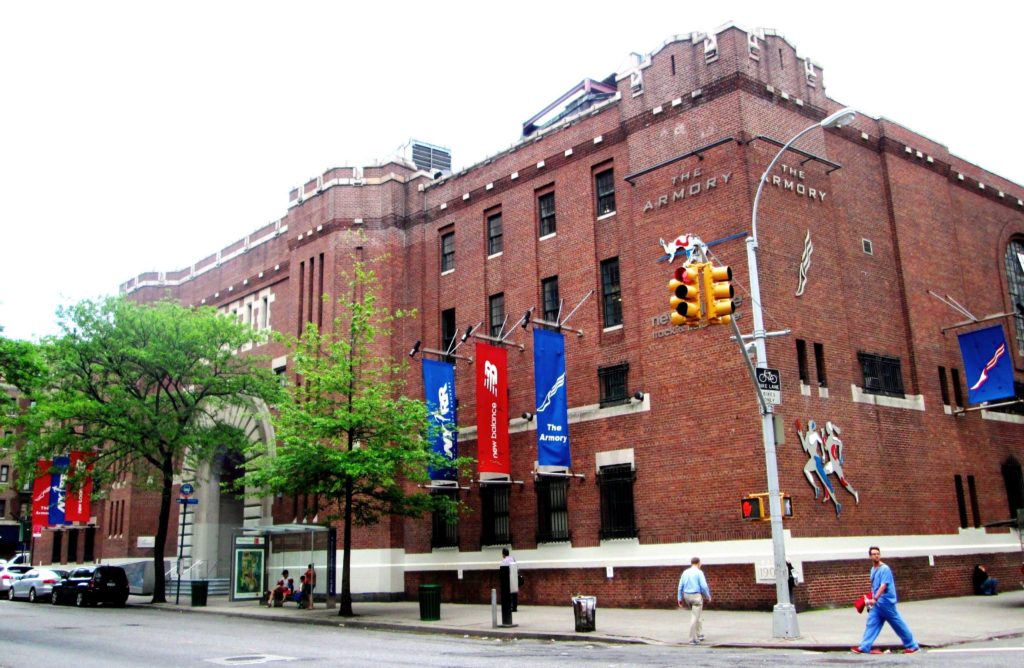 9 FORT WASHINGTON AVENUE ARMORY
Manhattan once had over twenty armories, built to store military ammunition and sometimes house troops. This armory, named for the old Revolutionary War fort, was built in 1911 and became home to a regiment of the Army Corp of Engineers.
Today it's more associated with another sort of endurance — track and field. The Armory Track is one of the most important sites in America for the sport, and the National Track and Field Hall of Fame shares space here with dozens of yearly track events. (216 Fort Washington Avenue)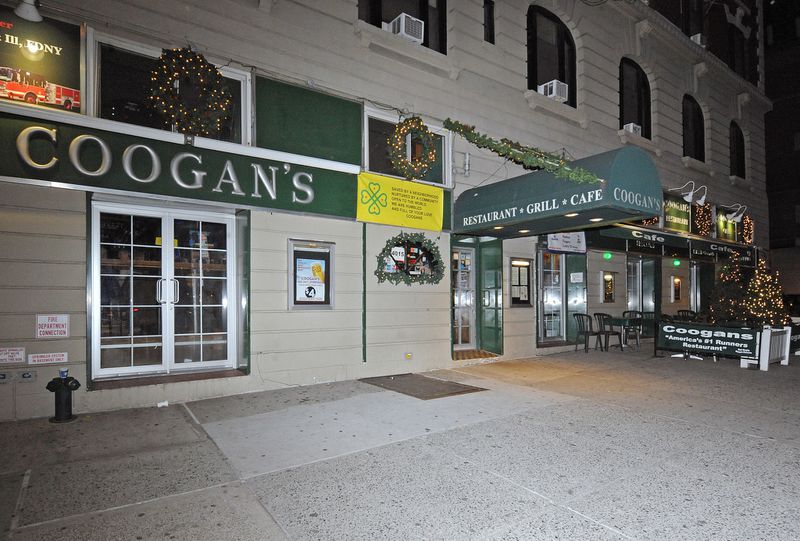 10 COOGAN'S
Coogan's is the Cheers of Washington Heights, although they prefer, according to their website, "the Washington Heights equivalent of Rick's Place in Casablanca." Since 1985, the flamboyantly decorated pub has welcomed visiting dignitaries and countless celebrities. In 2018, when Coogan's announced they would be closing, regular patron Lin-Manuel Miranda swept in to help save the place! (4015 Broadway)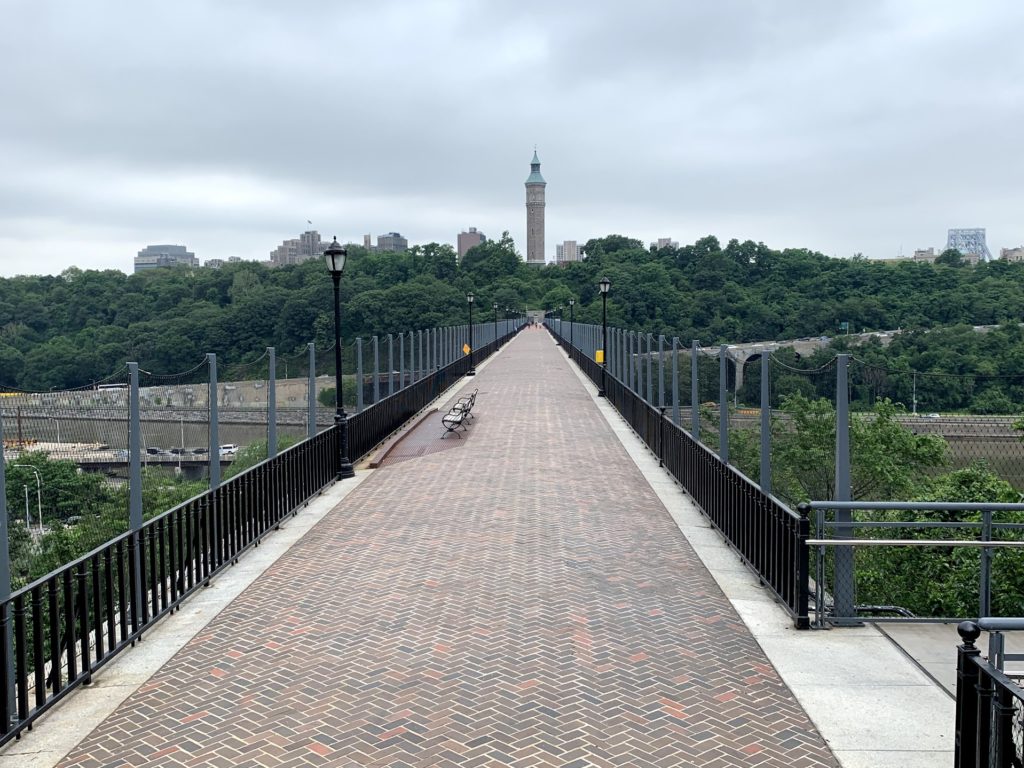 11 THE HIGH BRIDGE
No monument to freshwater dominates quite like the High Bridge, the Romanesque wonder linking Manhattan to the Bronx over the Harlem River. For many decades this majestic artifact, seemingly plucked from the hills of ancient Gaul, was a vital link in that great engineering triumph: the Croton Aqueduct.
Completed in 1848, it not only brought the Croton water into the city, but it also made one heck of a statement noticed around the world. In 1872, as masses of new arrivals from far-off lands crammed into tenements, an attractive water tower was constructed near the High Bridge to help increase the water pressure into the city.
The water has long been turned off, but the bridge still beckons pedestrians onto its expanse over the Harlem. (Highbridge Park)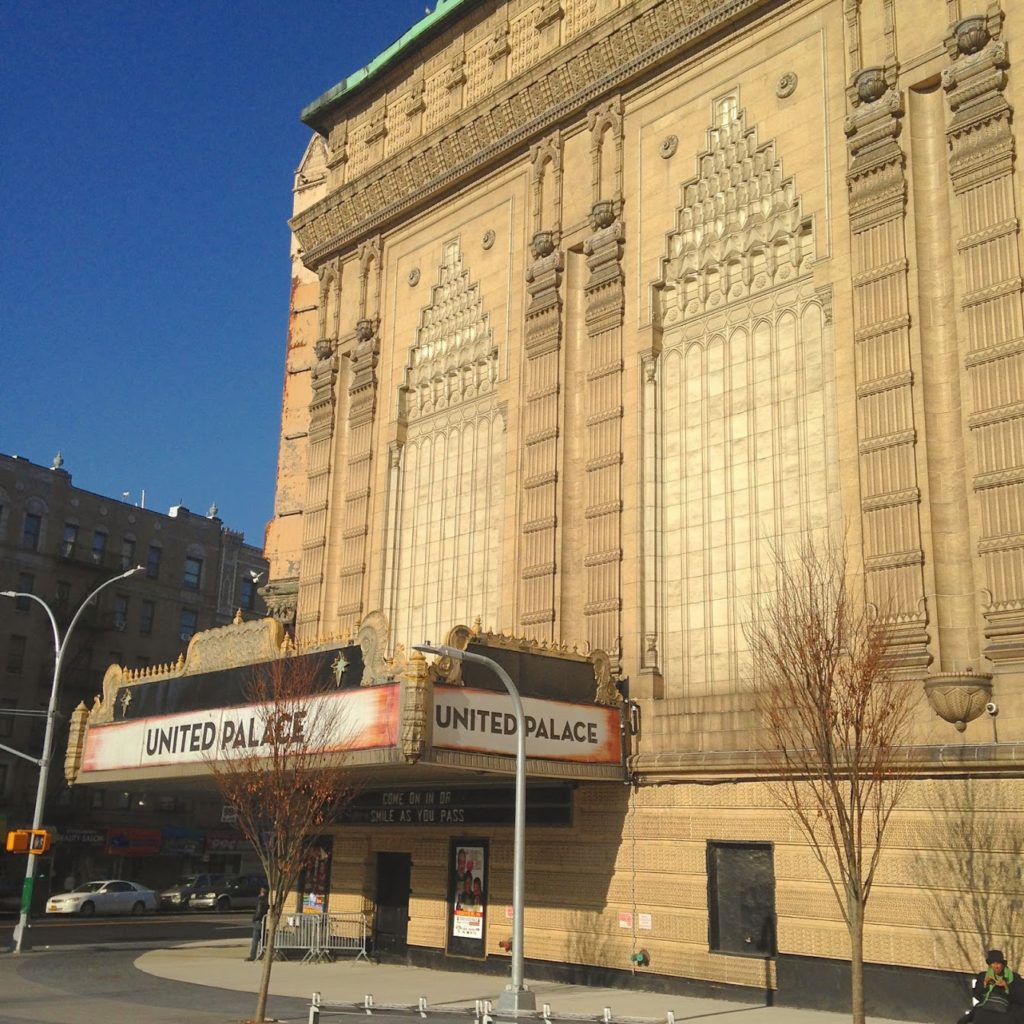 12 UNITED PALACE / EL MALECÓN
Just up the street from the Audubon Ballroom sits another Thomas Lamb movie palace — the equally dazzling Loew's 175th Street Theatre, one of New York City's original 'Wonder Theatres' that took movie going to a new level of luxury.
It took a decidedly Evangelical direction in 1969 when the television preacher Reverend Ike transformed it into the Palace Cathedral. While it still retains religious ties, the venue is frequently opened to concerts and film revivals — and frequently hosts tours of the site. (Check out the entire schedule here.) (4140 Broadway)
By the way, across the street is one of the best restaurants in the neighborhood EL MALECÓN, serving some of New York's best Dominican cuisine for over thirty years. (4141 Broadway)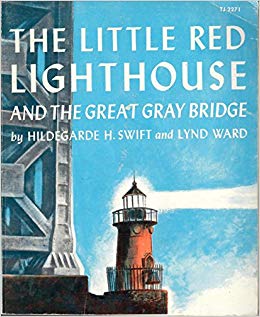 13 THE LITTLE RED LIGHTHOUSE
Dwarfed by the might of the George Washington Bridge, tiny as a peg as you drive past it into Manhattan, is the quiet red Jeffrey's Hook Light far below. Manhattan's only operational lighthouse when it was placed here in 1921, it was quickly made obsolete by the very bright new bridge that opened high above it in 1931— the new structure cast plenty of light down to help guide vessels along the Hudson.
Fortunately for the lighthouse, it became the subject of a popular 1942 children's book, The Little Red Lighthouse and the Great Gray Bridge by Hildegarde Swift. Demolishing it would have been like killing off Pinocchio, and so it remains to this day. (178th Street and the Hudson River)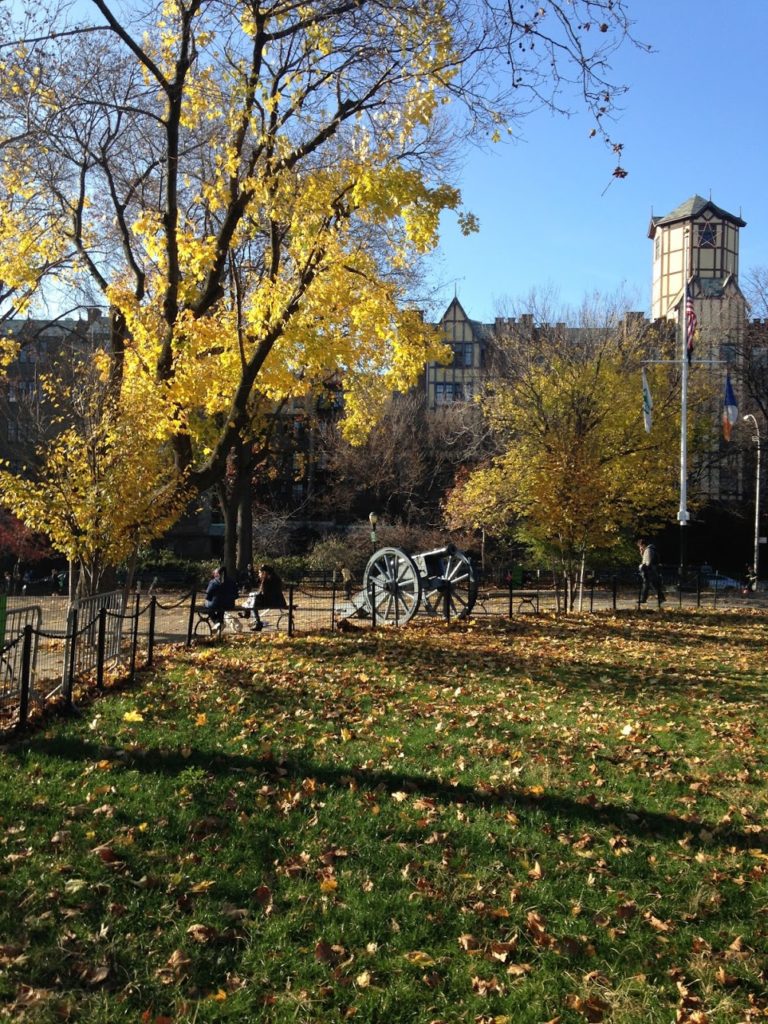 14 BENNETT PARK
The highest point on Manhattan Island was, unsurprisingly, also the site of Fort Washington, a Revolutionary War fort. Nothing remains of it; the spot, now surrounded by apartment buildings, instead holds Bennett Park today, named for news paper publisher James Gordon Bennett, Sr. because he happened to own this land when he died in 1872.
A decorative cannon still adorning the park is a stern reminder of the day, November 16, 1776, when the fort fell into British hands. And nearby, to commemorate the bicentennial of Washington's birth in 1732, grows an American elm, planted in 1932. (Fort Washington Avenue, West 183rd Street, Pinehurst Avenue)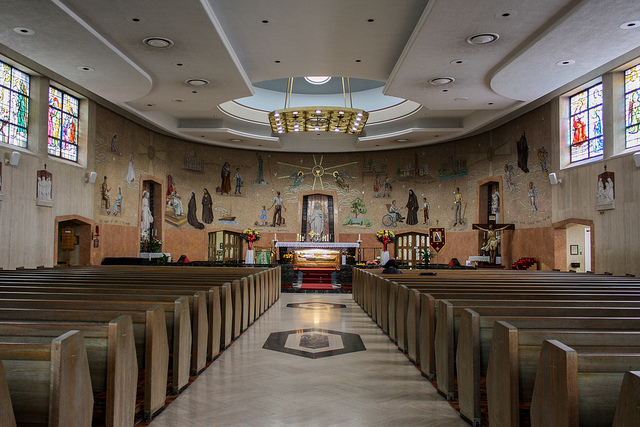 15 ST. FRANCES XAVIAR CABRINI SHRINE
The Cloisters isn't the only place to find a bit of religious reliquary in Upper Manhattan. In 1899 Mother Frances Cabrini, who founded hospitals and orphanages throughout the United States, bought a remote piece of property on Fort Washington Avenue and founded a high school here. When she died in 1917, her remains were kept in the high school chapel.
But her canonization in 1946 required a larger quarters for visitors and she was moved to this newly constructed shrine in 1959. You can visit Cabrini to this day; she's contained in a glass coffin beneath the altar. (July 13, her birthday, would be a special time to visit.)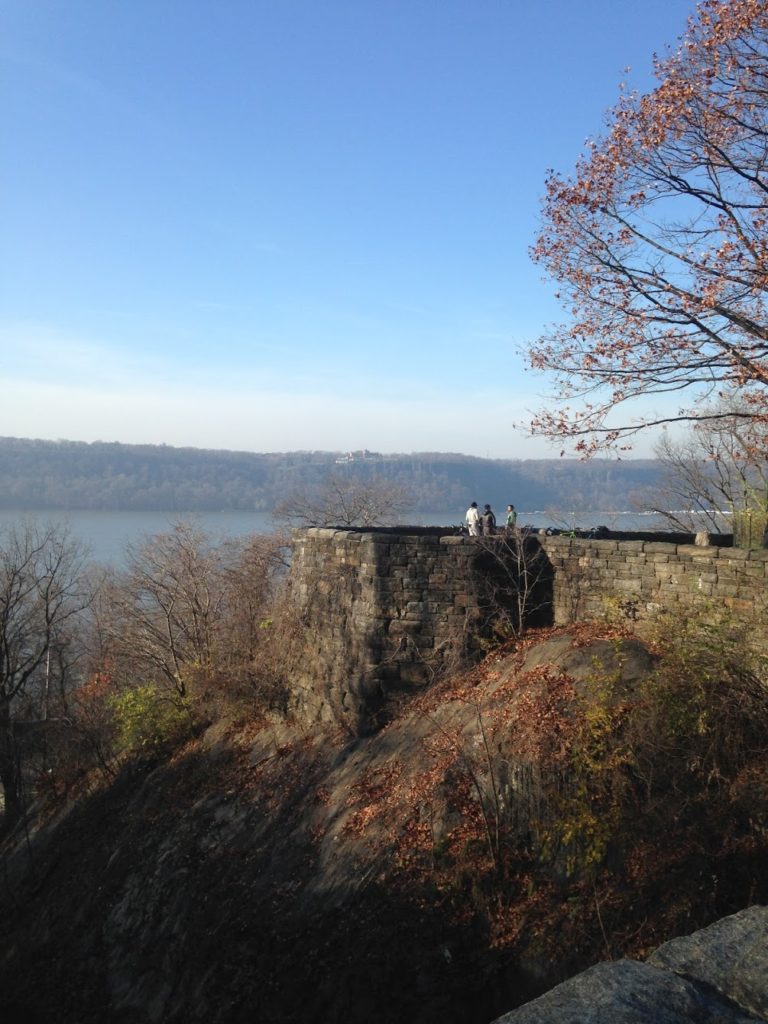 16 FORT TRYON PARK
This captivating public park not only hosts the renowned Cloisters museum, but it's also one of the lushest and most romantic spots in Manhattan, with dramatic outlooks over the Hudson River and sweeping views of the Palisades. Curiously, the name refers to Sir William Tryon (1729–1788), one of the last governors of the Province of New York, who led British forces to burn and plunder civilian outposts throughout New England during the Revolutionary War. He was a debonair monster. And yet the name has, by tradition, stuck.
Wander the meandering paths and you'll come across several other mementos of long-ago times, including a bronze plaque to the memory of Margaret Corbin (1751–1800), considered the first woman to see active battle in the Revolutionary War and the first to receive a military pension after the war. (190th Street and Fort Washington Avenue)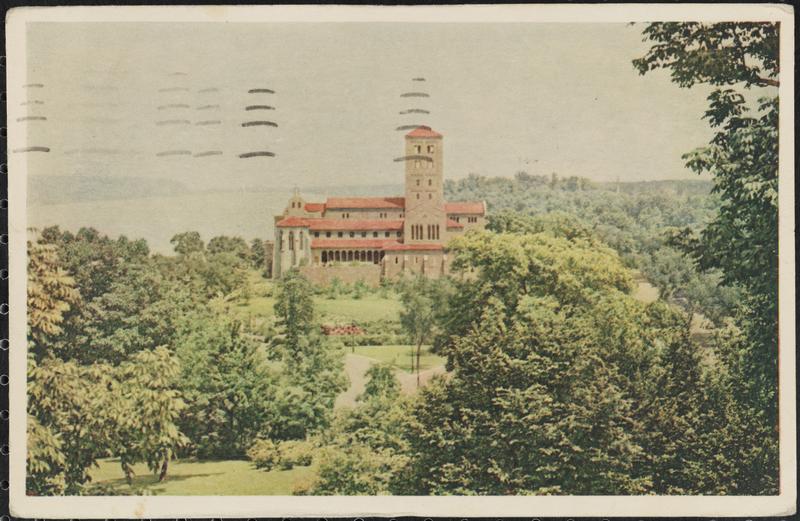 17 THE MET CLOISTERS
The Cloisters is an offshoot of the Metropolitan Museum of Art, specializes in medieval European treasures and is filled with spectacular examples of Middle Ages paintings, reliquaries, tapestries, and tombs.
But nearly as amazing as its collection is the actual museum structure itself, its walls, corridors, and apses cobbled together from five European holy sites and cloisters.
Parts of the Cloisters are among the oldest structures standing in the United States—although of course, they weren't made here. They were brought over, stone by stone, in an ambitious scavenger hunt that could only have been the pet project of one of the richest New Yorkers who ever lived: John D. Rockefeller, Jr.
For more information, check out the Bowery Boys podcast on the history of the Cloisters and Fort Tryon Park.
(99 Margaret Corbin Drive)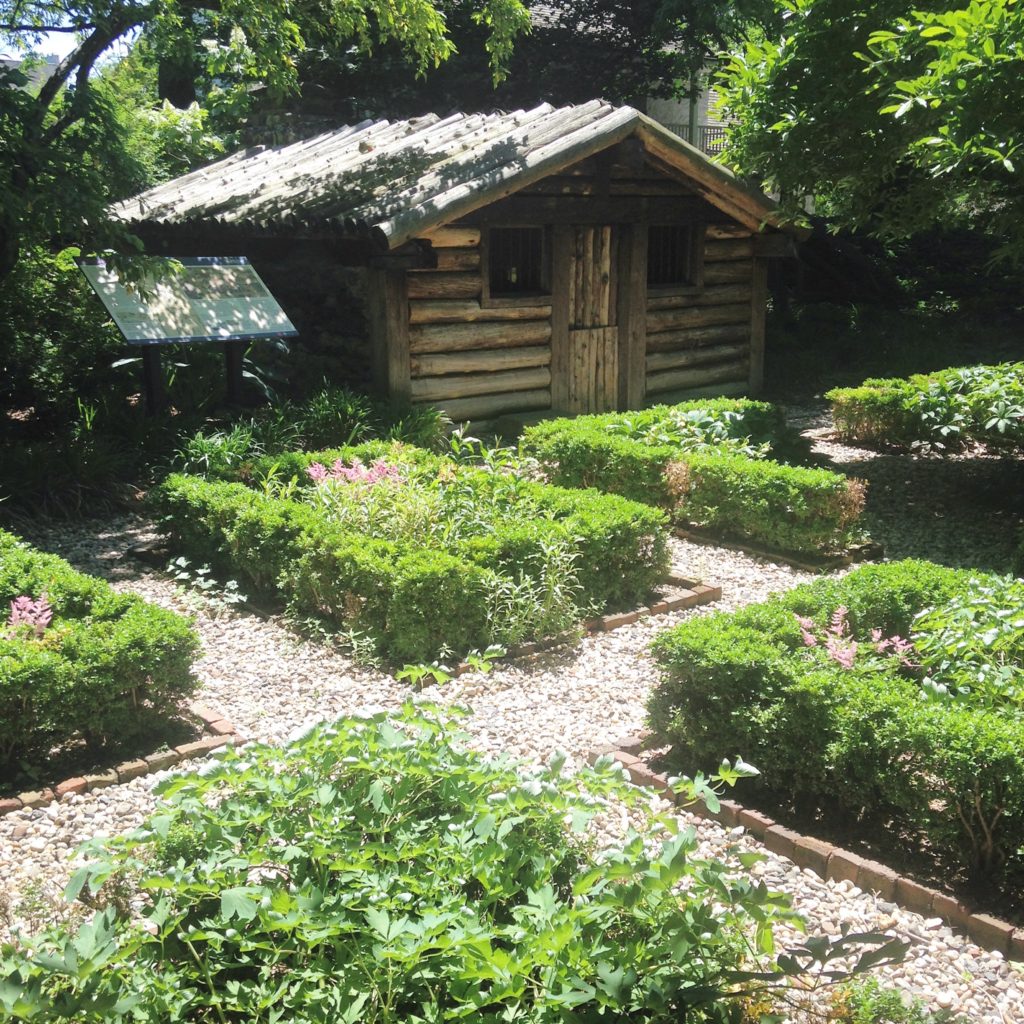 18 DYCKMAN FARMHOUSE MUSEUM AND HESSIAN HUT
Not all of the surviving Colonial-era homes in New York are elegant mansions. The Dyckman Farmhouse, built in 1784, wouldn't look out of place on the Midwestern prairie. However, it could not be farther from an actual farm today, as it is boxed in by apartment buildings and locked into place by the traffic of Broadway. Two additional features set it apart from the urban reality that surrounds it: 1) It has a backyard, blooming with flowers, and 2) that backyard also has rugged Hessian barracks. The excavated hut—thrillingly rebuilt in 1916, when the home became a museum—predates the house. (4881 Broadway)
NOW SHOWING AT THE DYCKMAN FARMHOUSE:
An interesting new exhibition by Peter Hoffmeister commemorating the Inwood Slave Burial Ground. As the year unfolds, Hoffmeister will be creating additional works placed throughout the house, creating a dialogue between his studio practice and research in our archives.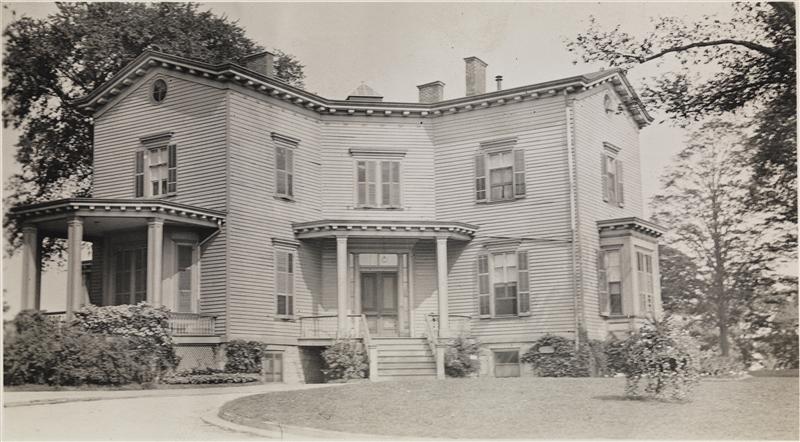 19 ISHAM PARK
This extraordinarily peaceful spot also has deep Revolutionary roots but it also has a unique connection to another aspect of Inwood history. Until the early 20th century, mansions of elite New Yorkers dotted this rugged landscape, and it was on this exact spot that banker William Bradley Isham built a summer home. Believe it or not, the home and many surrounding structures were actually a part of the park when it opened in the 1910s. Parks commissioner Robert Moses had these structures ripped down in the 1940s. (Isham Street and Seaman Avenue)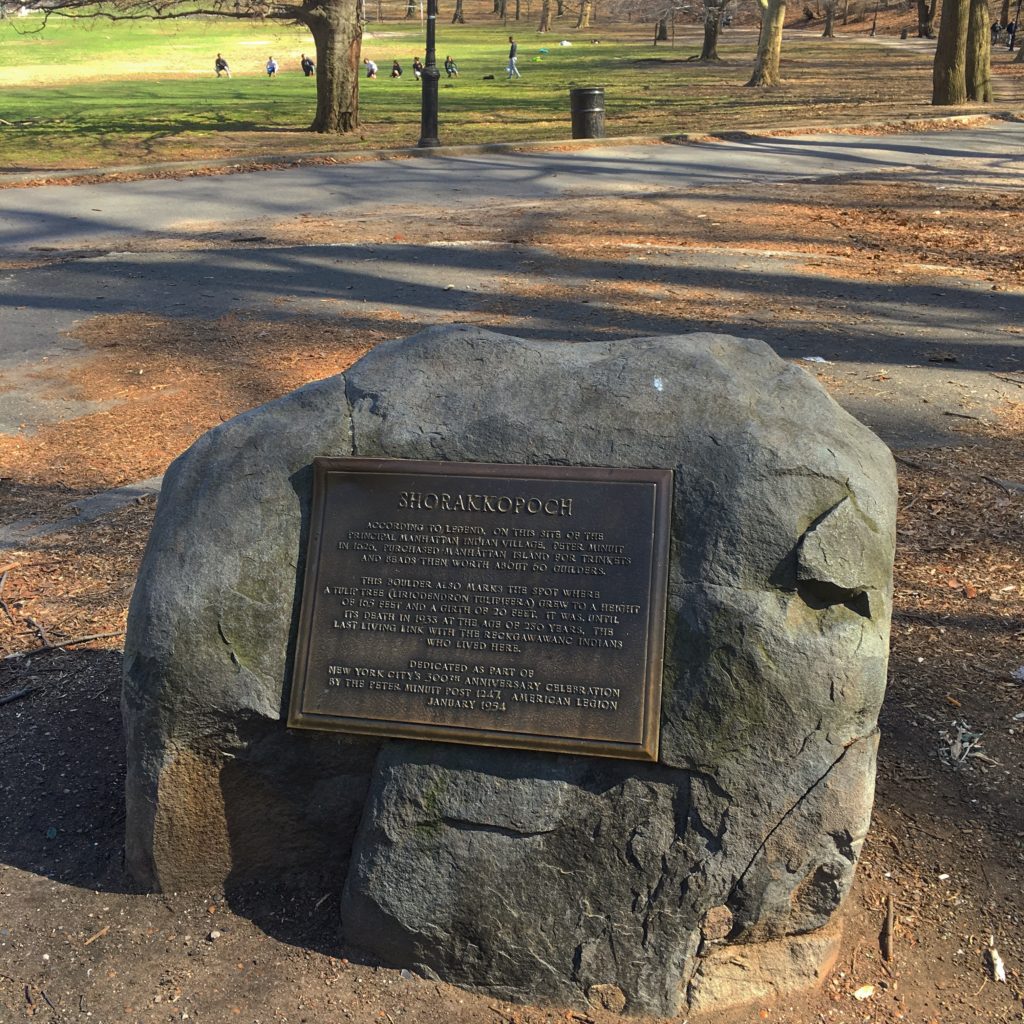 20 INWOOD HILL PARK / SHORAKKOPOCH ROCK
This majestic park is quite possibly New York City's most under-appreciated treasure, a series of breathtaking postcards come to life, where earth, foliage, and water return Manhattan to "Mannahatta." Made a park in 1916, its woods are naturally wild and rugged, as if no European had ever crossed this forested landscape. Who knows what ancient secrets lurk along the banks of the Spuyten Duyvil?
Nearly 400 years ago, in 1626, next to a tulip tree here, Peter Minuit, the director-general of New Amsterdam, reportedly purchased the island from the Lenape for a grand total of 60 guilders. Today you can find the location of the old tulip tree near a boulder named Shorakkopoch Rock. (Payson Avenue and Seaman Avenue)
You can use the map below to help you out on your journey or click on this link.
FURTHER READING:
For years, we've been big fans of the MyInwood blog, a gorgeous tribute to the history of Inwood. You can also visit Indian Road Cafe once a month for a LOST INWOOD presentation of historic images.
Some portions of the descriptions above have been taken from our book The Bowery Boys' Adventures In Old New York. Go pick up a copy today!
FURTHER LISTENING:
A couple good companion shows from our back catalog — the history of the George Washington Bridge and the Cloisters
_________________________________________________________
The Bowery Boys: New York City History podcast is brought to you …. by you!
We are now producing a new Bowery Boys podcast every other week. We're also looking to improve and expand the show in other ways — publishing, social media, live events and other forms of media. But we can only do this with your help!
We are now a member of Patreon, a patronage platform where you can support your favorite content creators.
Please visit our page on Patreon and watch a short video of us recording the show and talking about our expansion plans. If you'd like to help out, there are six different pledge levels. Check them out and consider being a sponsor.
And join us for the next episode of the Bowery Boys Movie Club, an exclusive podcast provided to our supporters on Patreon.
We greatly appreciate our listeners and readers and thank you for joining us on this journey so far.
_________________________________________________________