PODCAST

The tale of the Black Tom Explosion which sent shrapnel into the Statue of Liberty and rocked the region around New York harbor.
On July 30, 1916, at just after 2 in the morning, a massive explosion ripped apart the island of Black Tom on the shoreline near Jersey City, sending a shockwave through the region and thousands of pounds of wartime shrapnel into the neighboring Ellis Island and Bedloe's Island (home to the Statue of Liberty).
Thousands of windows were shattered in the region, and millions woke up wondering what horrible thing had just happened.
The terrifying disaster was no accident; this was the sabotage of German agents, bent on eliminating tons of munitions that were being sent to the Allied powers during World War I. Although America had not yet entered the war, the United States was considered an enemy combatant thanks to weapons manufactures in the New York region and around the country.
But the surprising epicenter of German spy activity was in a simple townhouse in the neighborhood of Chelsea.
ALSO: New Yorkers still feel the ramifications of the Black Tom Explosion today at one of America's top tourist attractions.
---
The Bowery Boys: New York City History podcast is brought to you …. by you!
We are producing a new Bowery Boys podcast every other week. We're also looking to improve and expand the show in other ways — publishing, social media, live events and other forms of media. But we can only do this with your help!
We are creators on Patreon, a patronage platform where you can support your favorite content creators.
Please visit our page on Patreon and watch a short video of us recording the show and talking about our expansion plans. If you'd like to help out, there are several different pledge levels. Check them out and consider being a sponsor.
We greatly appreciate our listeners and readers and thank you for joining us on this journey so far.
---
The location of Black Tom Island in relation to Jersey City, circa 1880.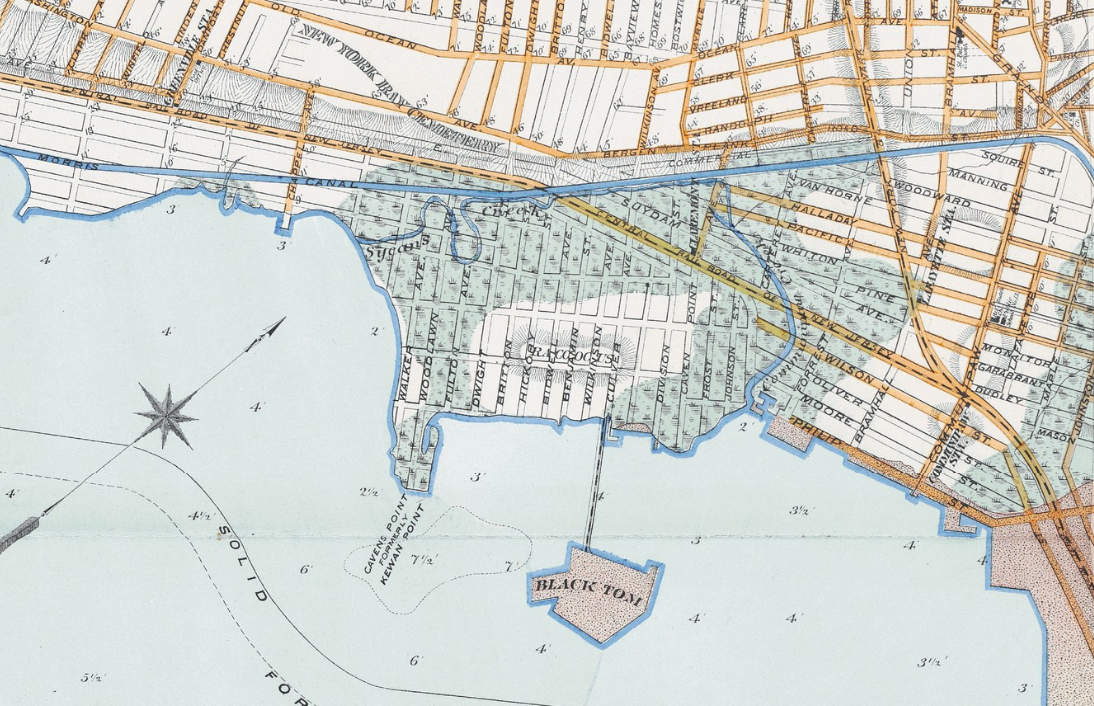 The Statue of Liberty in relation to Black Tom (situated in the background) in 1912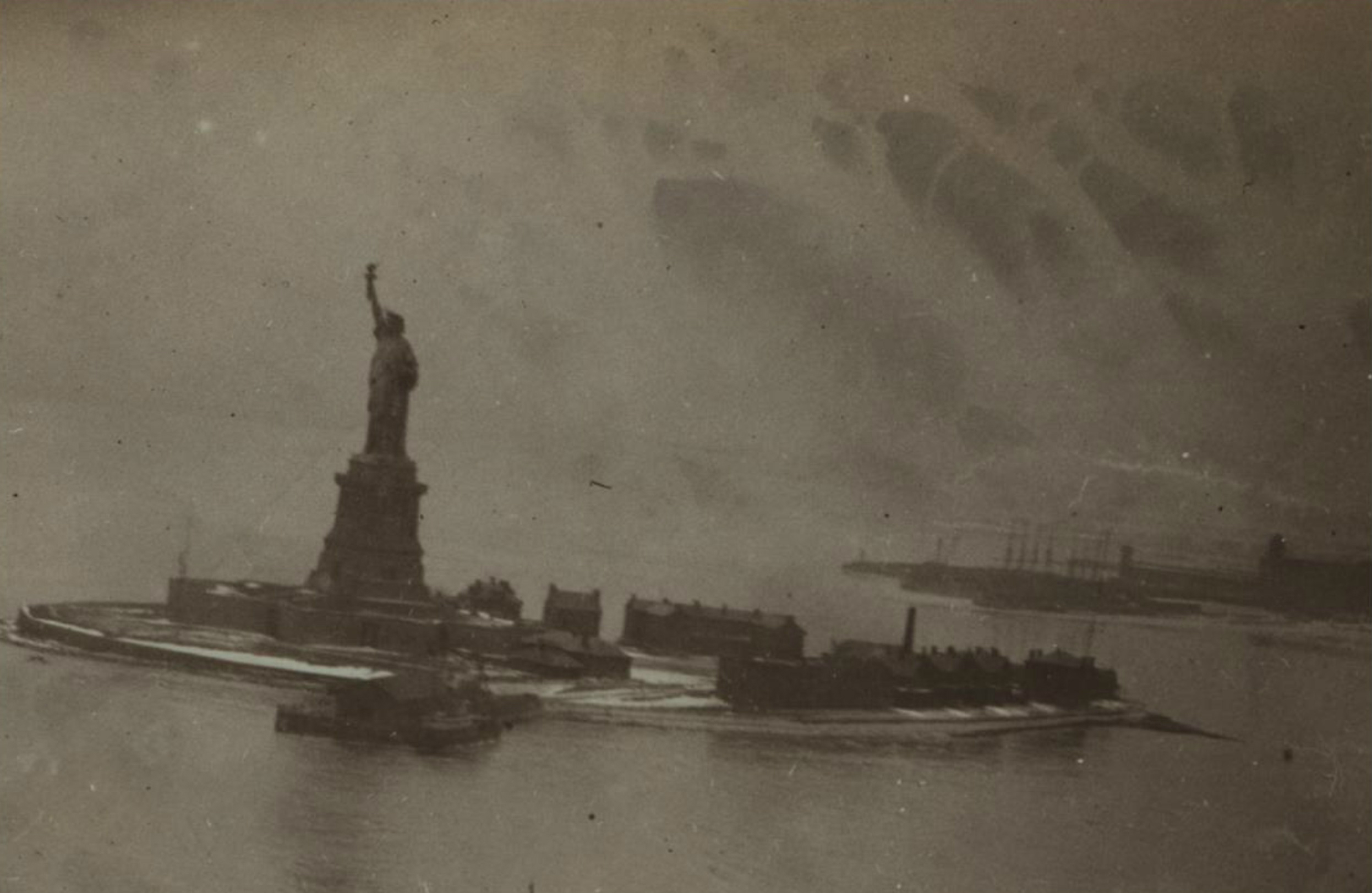 The view of Jersey City from a skyscraper in downtown Manhattan, 1918.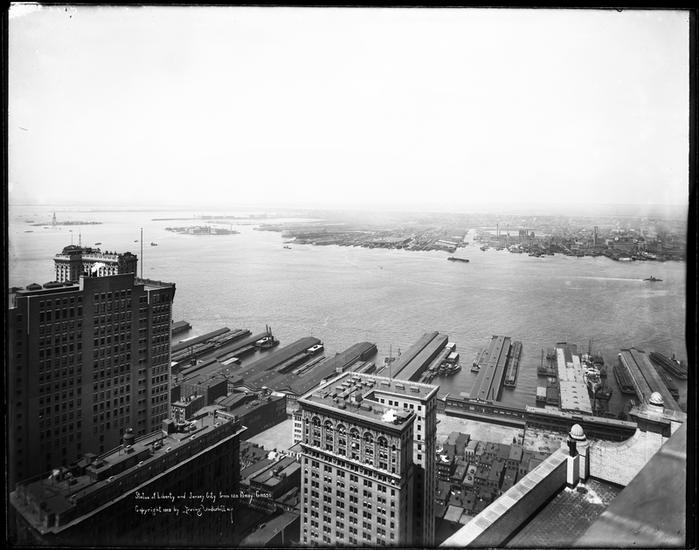 Images of the grim aftermath of the explosion (courtesy Liberty State Park):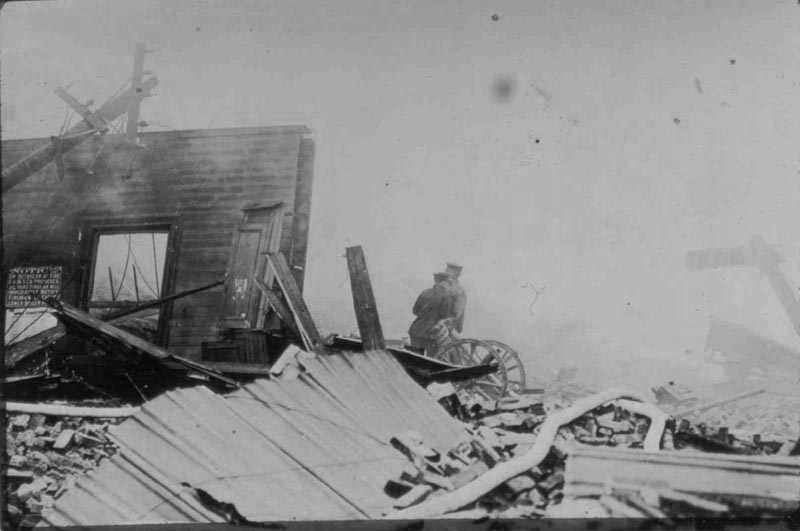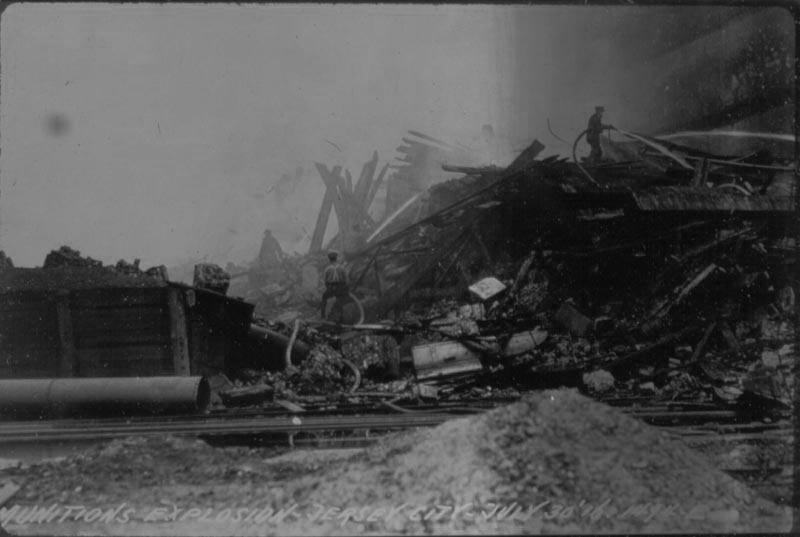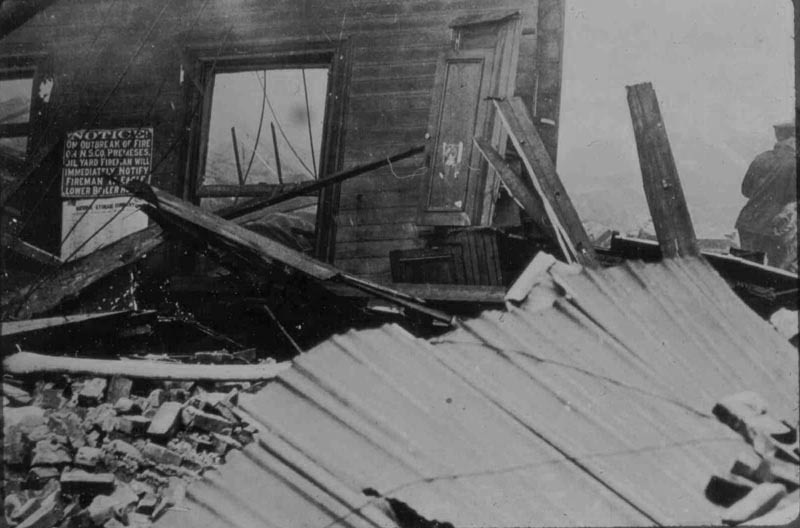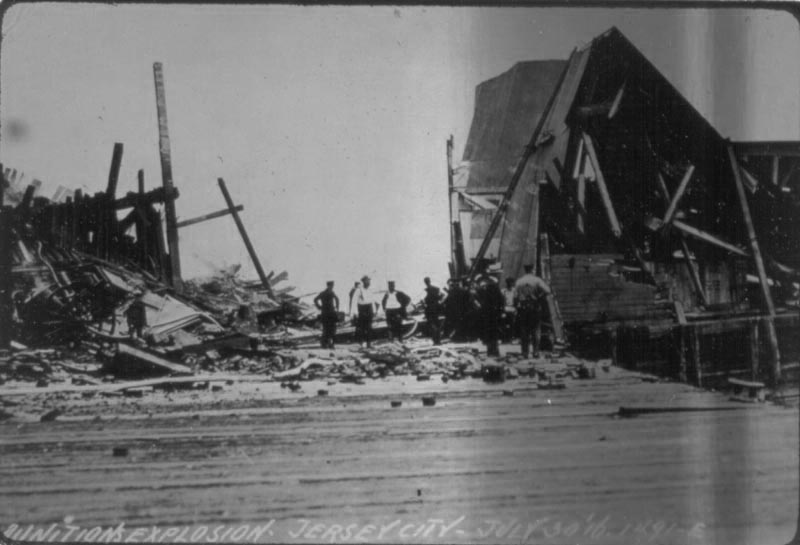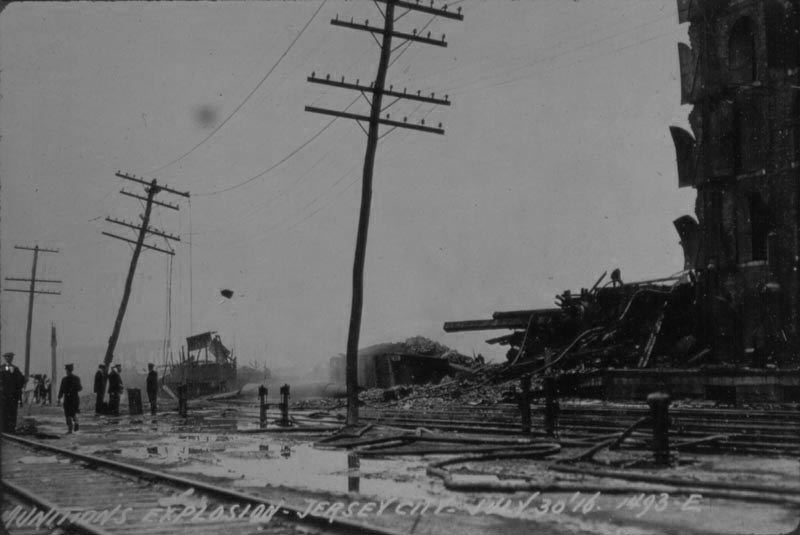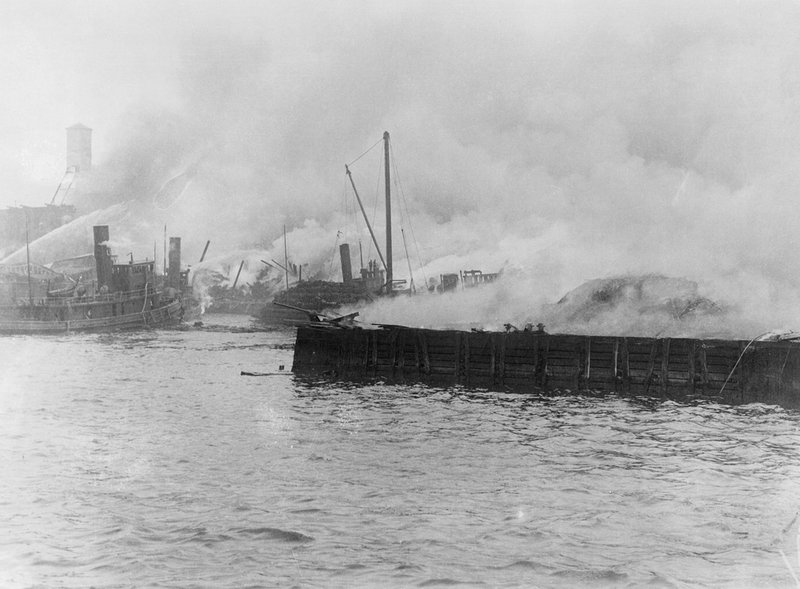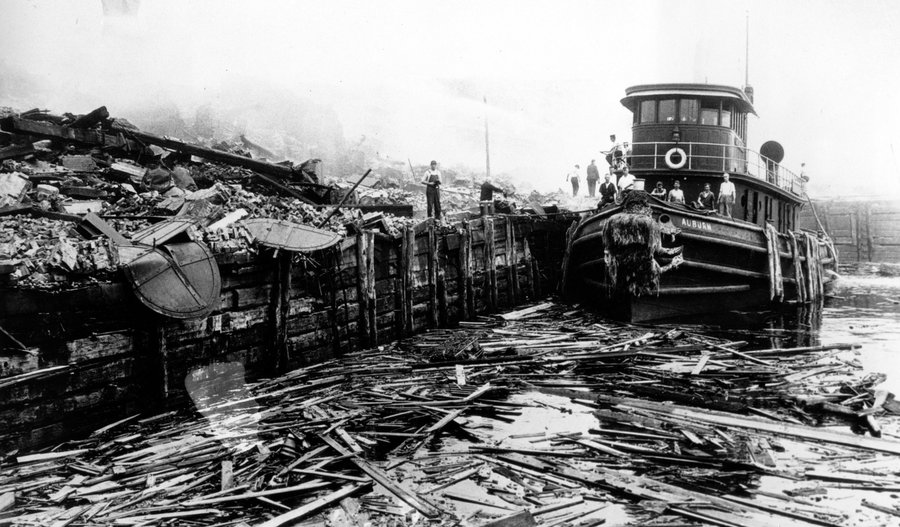 This series of photos (courtesy Library of Congress) shows the efforts of divers and salvagers looking for remaining munitions that had sunk into the harbor!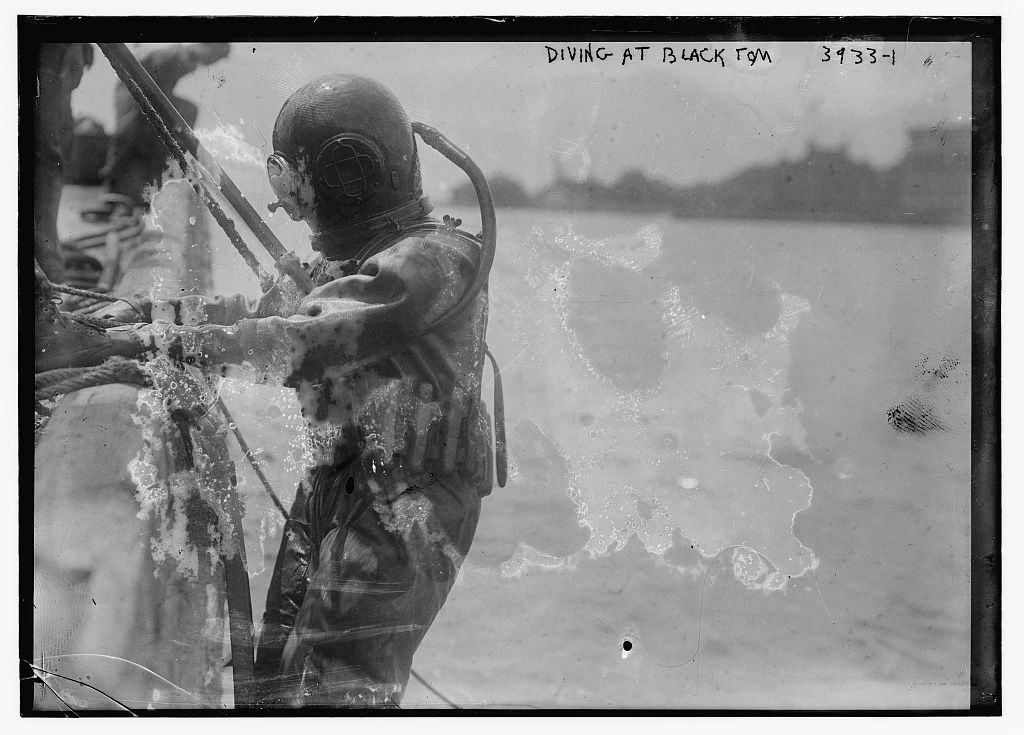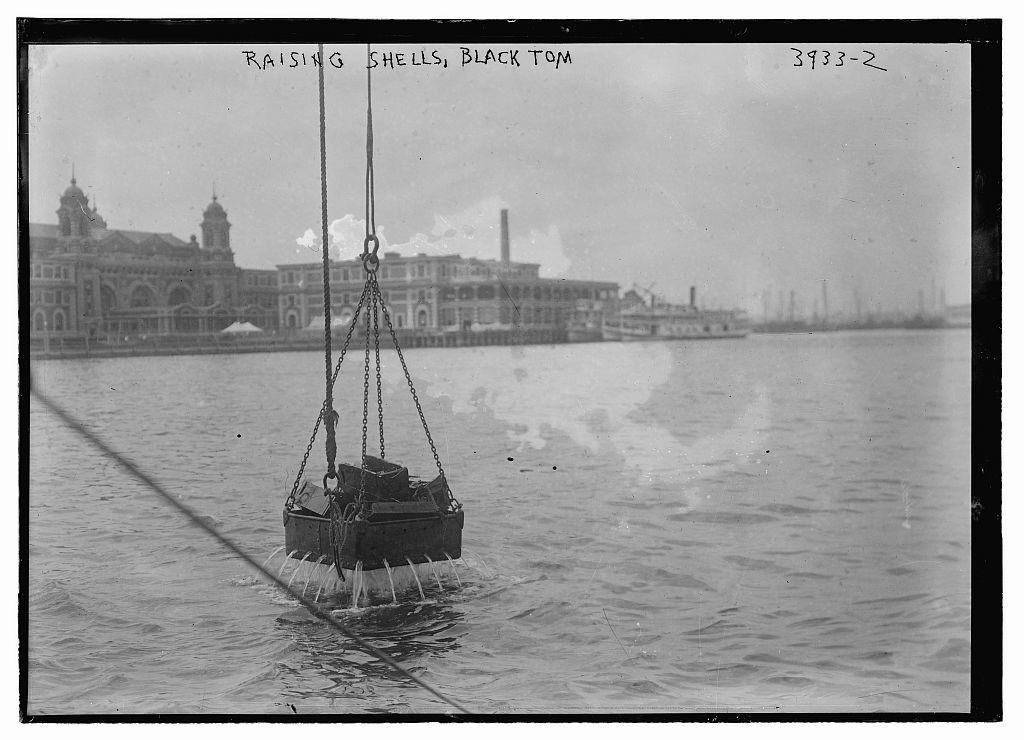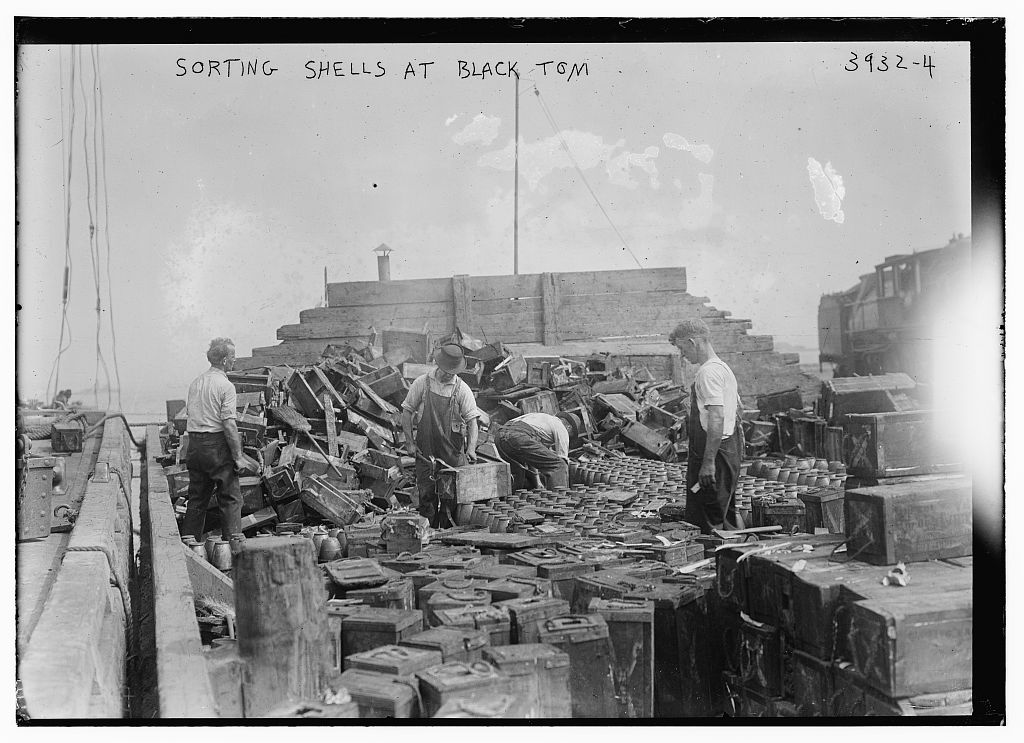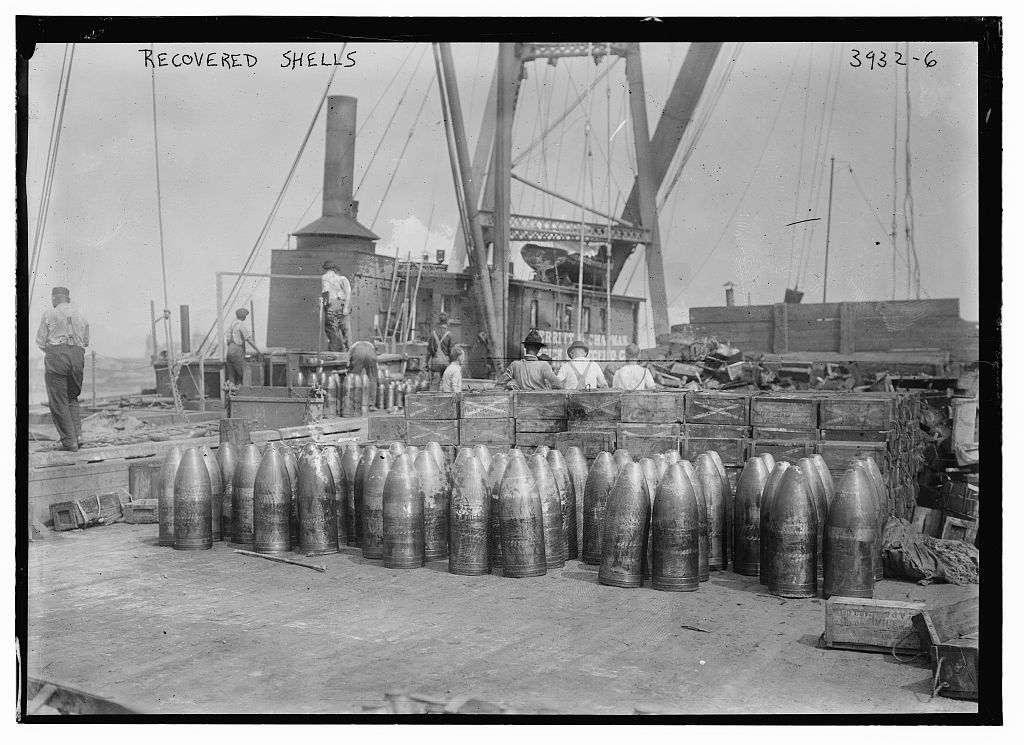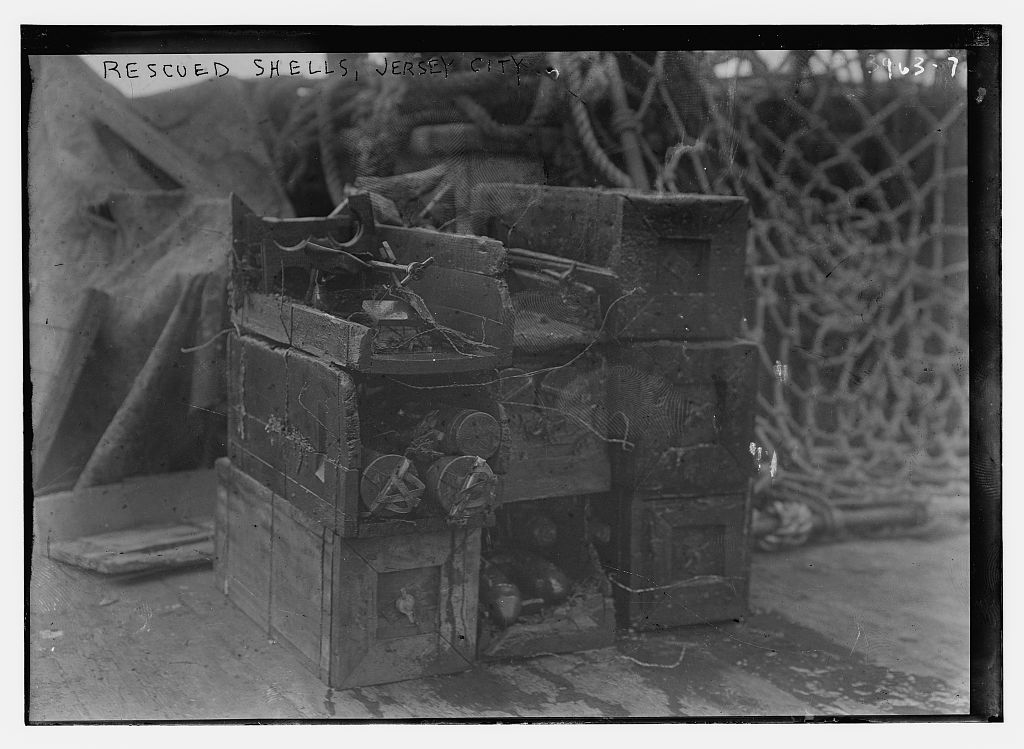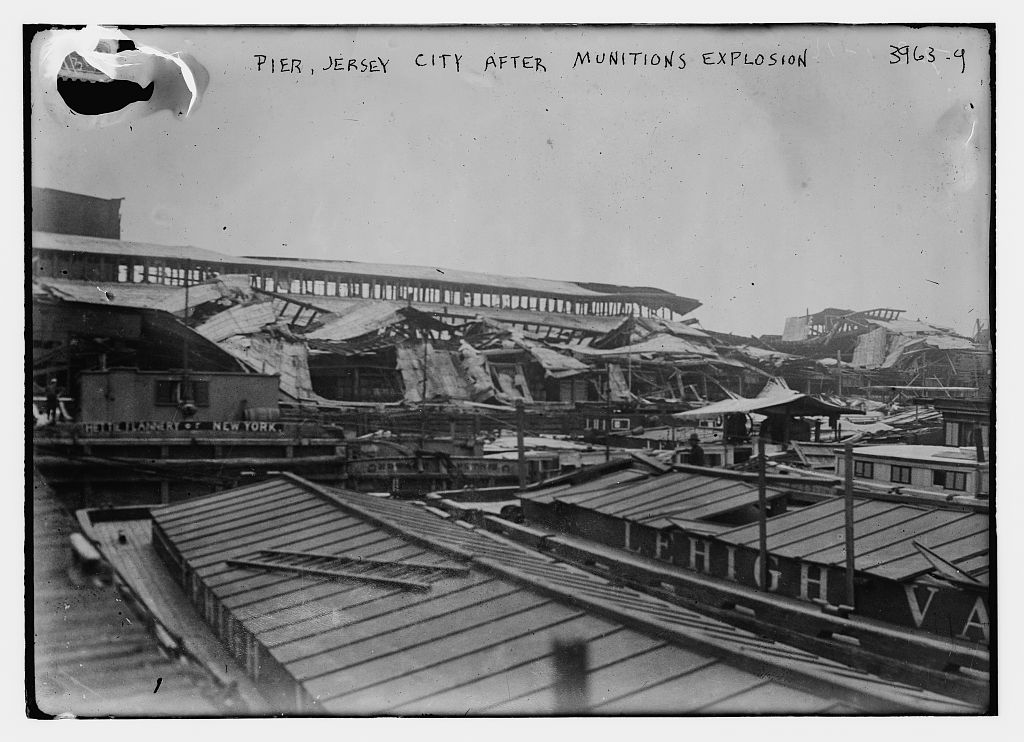 The front page of the New York Tribune the following day: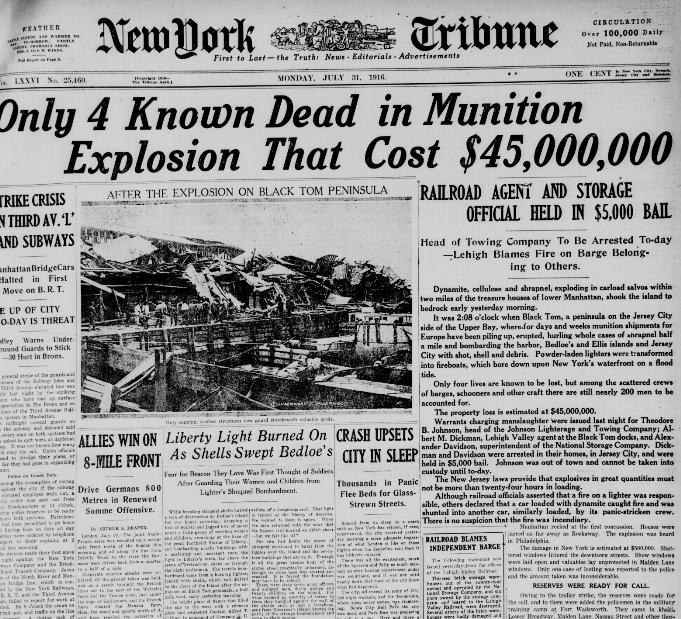 The Kingsland munitions explosion of January 11, 1917, caused millions of dollars in damage, but no lives were lost thanks to the efforts of a single switchboard operator named Tessie McNamara who stayed at her post throughout the disaster.

To give you some idea of the size of the Statue of Liberty's torch, here's a picture of its replacement during the 1984 renovation. It can only be accessed via a very narrow stairway.