Harlem's jewel, the Apollo Theater, has more than lived up to its promise as a place "where stars are born and legends are made." It's been the cultural centerpiece of New York for more than seven decades, not bad for a former burlesque theater. And find out which icon made his name — and held his funeral — on the same stage.
Listen to it for free on iTunes or other podcasting services. Or you can download or listen to it HERE
First, a clarification from our podcast: the building of the Lenox Avenue line did greatly increase development in the Harlem area, and a great many of Harlem's most beautiful blocks were developed at or near this time. But this boom did not benefit the increasing African-American members of the neighborhood. In a twist of absurd racism that just seems not only ridiculous but economically short-sighted, owners would let buildings sit vacant, waiting for white tenants, rather than rent them out to black ones.
Luckily, areas like Strivers Row (pictured below, located about ten blocks north of the Apollo) soon dissolved that color barrier, and it was in neighborhoods like these that the community flourished.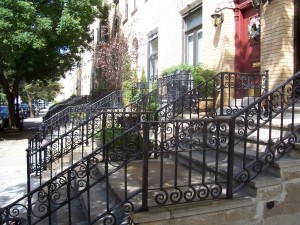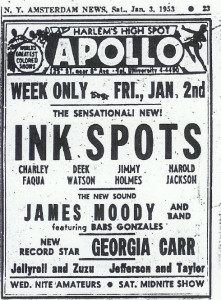 The Apollo would see dozens of major names in R&B, jazz and pop hit its stage in just a few months, as acts would be stacked on top of each other, giving audiences an opportunity to sample lists of artists topping the charts, all at once.
However, what would often set the Apollo apart from other venues was not its talent, but its audiences. I love this quote from Ozzie Davis, about a play that he and his wife Ruby Dee performed on the stage of the Apollo: "The play lasted 15 to 20 minutes longer at the Apollo because the people laughed at everything and their laughter would stop the show. It was like having a show and a prayer meeting at the same time. It was wonderful."
Near the height of her fame, Aretha Franklin returned to Apollo, a place that had seen many of her early performances. She performed a string of performances in 1971, all of them sold out, to a marquee outside that pronounced 'She's Home'. In the 60s, comedians like Bill Cosby, Redd Foxx and Richard Pryor built their stand-up followings at the Apollo. Before them, however it was Moms Mabley, one of the first female comedians to grace the Apollo stage, taking up a virtual residence there that lasted from the late 30s to the 60s. She would perform at the Apollo more than any other performer in its history, making up to $10,000 a week in her heyday. (That's an awful lot of dough in 1950s money.)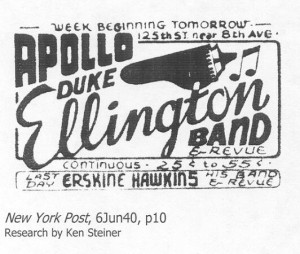 When James Brown died, the Apollo lost its leading light, the man that typified the world-class entertainment it had come to be known for. His funeral was attended by thousands of fans, who traipsed up to the stage to see the King of Soul a final time.
I can't help but find this picture of Al Sharpton and the body of James Brown on the stage of the Apollo a little strange, however.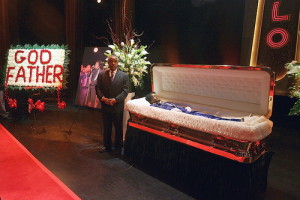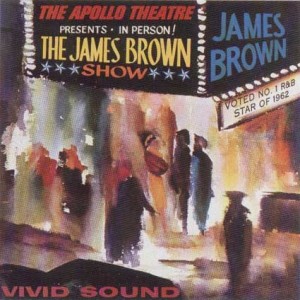 Al Sharpton, a close friend of Brown's, was quoted as saying, "I don't think any of us could think James Brown could die. It didn't seem possible." James is very much living and breathing on his pivotal recording 'Live At The Apollo', which Rolling Stone called the most important live album ever recorded. Listening to this, he does seem to have an air of immortality and boundless talent and energy.
This past Saturday, I happened to be sauntering by the Apollo and caught this line of auditioners for Amateur Night filing into the back of the building to try out. Behold, for the chances are very good that what you are looking at is surely the backside of a major future star!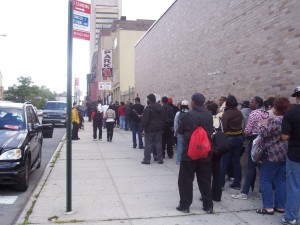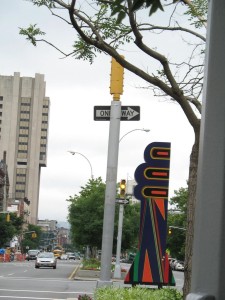 Those who gave a little rub to the sliver of the Tree of Hope have given better performances, at least according to legend. And given the Apollo's track record, who can balk? Down the street at 131st and Adam Clayton Blvd,, near the original location of the Tree of Hope, you can find a sculpture by Al Miller commemorating the original tree, as well plaque laid in 1941 in a ceremony by mayor Fiorello LaGuardia and entertainer Bill 'Bojangles' Robinson. Robinson, naturally, was a frequenter of the stage of the Apollo. Like many performers of his era, he would sometimes perform up to 3 to 5 times a day to soldout shows.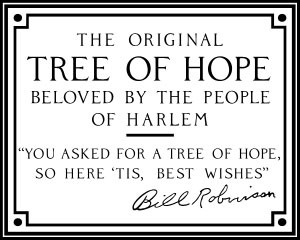 The Apollo is considered one of the most prestigious venues in the city and is host to musicians covering a wide swath of genres — gospel, hip hop, alternative. Below, it's Bjork that takes the stage: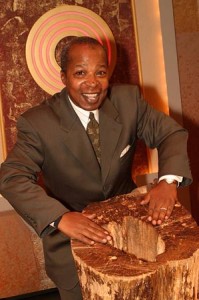 The Apollo Theater currently has tours for groups, led by longtime Apollo employee and ultimate historian Billy Mitchell. You can go to their official website for information, and you can go here for info on getting tickets to Showtime At The Apollo. (Billy and the Apollo's slice of the Tree of Hope is at right.)
Please go here for some information on another Harlem music icon The Cotton Club, and here for all entries in our Friday Night Fever series.