Take a stroll through southern Manhattan's Battery Park and Castle Clinton.
Listen to it for free on iTunes or other podcasting services. Or you can download or listen to it HERE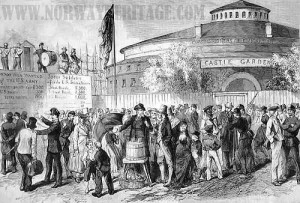 A famous depiction in its own right, this is of Jenny Lind inside the Castle Garden auditorium: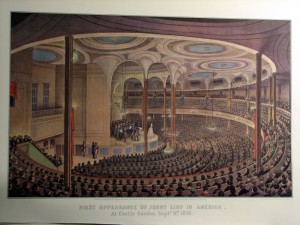 Castle Clinton as Emigrant Depot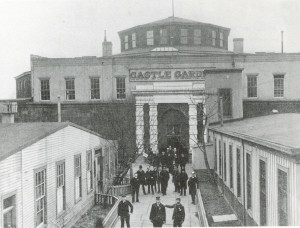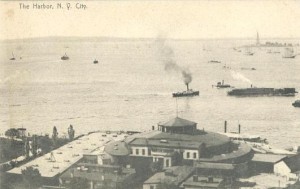 Castle Clinton as the New York City Aquarium in 1906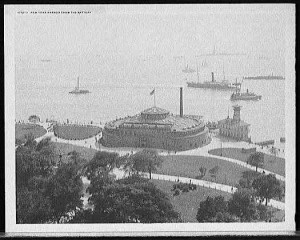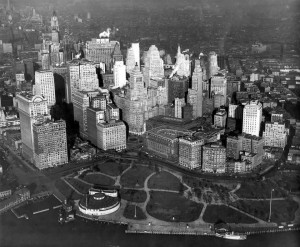 In our podcast, we mention many of the great monuments and statues of Battery Park. What we failed to mention is one of Battery Park's most treasured features … Zelda the turkey!
Yes, that's right, a turkey named Zelda lives in Battery Park and freely roams the lawn. She's still there as far as I know (I last saw Zelda about four months ago). Hopefully she's keeping warm for the winter.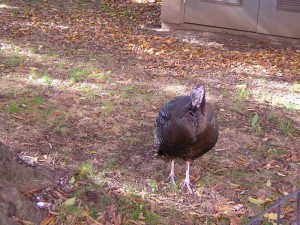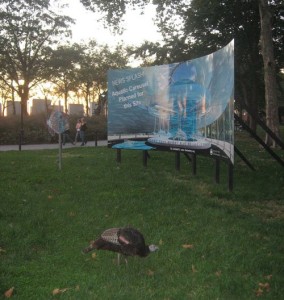 (Above photo courtesy of Curbed)
A fixture of future Battery Park — if the Battery Conservancy gets its way — will be a swanky new aquatic themed carousel, paying tribute to the former aquarium there.