How do you get to Carnegie Hall? Well, we can at least show you the way through its tumultuous history, from a fortunate meeting on a Norwegian cruise ship, passed a symphonic rivalry, and into the 20th Century with some of the biggest names in classical and popular music.
Listen to it for free on iTunes or other podcasting services. Or you can download or listen to it HERE
The Hall in 1895
A crude sketch of Carnegie Hall on opening night, illustrating how simply packed it was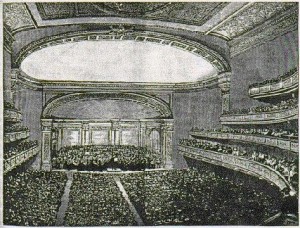 Walter Damrosch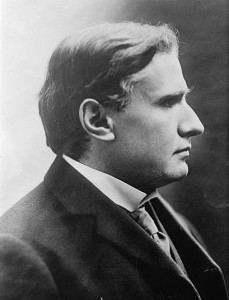 Andrew and Louise Carnegie in 1914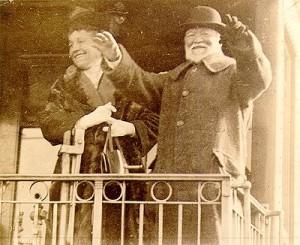 The steamship Fulda, where Damrosch and Carnegie had their fateful meeting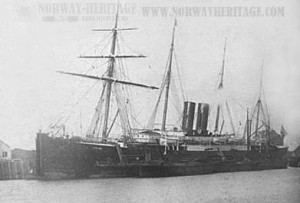 Pyotr Ilyich Tchaikovsky, 'nervous' but head intact, who gave one of his final performances on Carnegie Hall's opening night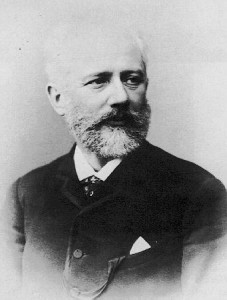 Teddy Roosevelt grandstands to a captive audience in 1912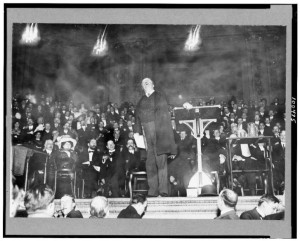 The interior, taken in 1947, for a feature film by Edgar G Ulmer titled Carnegie Hall, which featured performances by Artur Rubinstein and Lily Pons. Walter Damrosch makes a cameo in the film!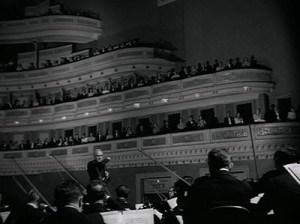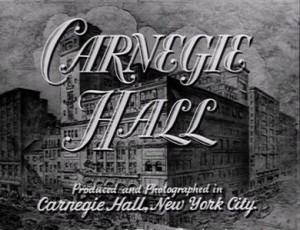 Leonard Bernstein, one of Carngie's most enduring figures, seen here in a shot between 1946-48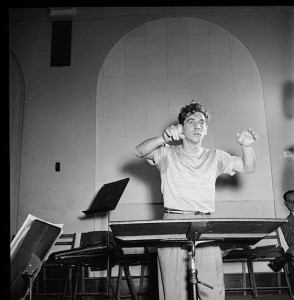 Arturo Toscanini was a regular here, in particular performing with the NBC Orchestra, bringing classical music to the new medium of television

A long way from the Grand Ole Opry! Bob McCoy and Ernest Tubb brought country music to Carnegie back in 1947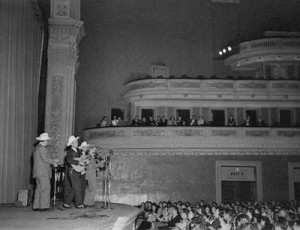 Judy Garland brings her family on stage. Young Liza would grow up and perform here as a superstar in her own right.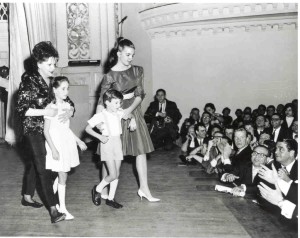 Dozens of performance have recorded live albums here, including Harry Belafonte, whose 1959 album (below) was such a success, he recorded another one the next year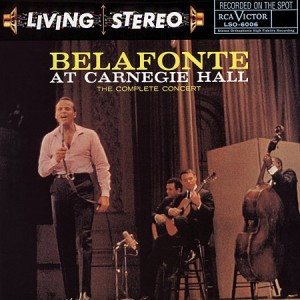 Maria Callas and Giuseppe di Stefano perform at a Carnegie Hall benefit in 1974. Callas would give a farewell performance on this stage.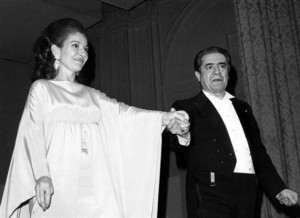 The Dallas Symphony and Chorus, in 2005. Most major-city symphonic and choral groups have made their way to the Carnegie Hall stage at one time or another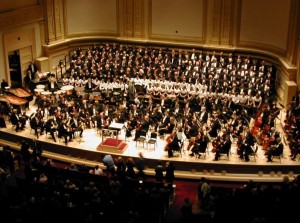 The Carnegie Hall Towers, rising nearby, were built in the late 1980s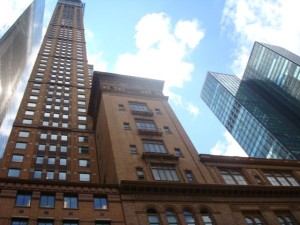 The top of the building, looking down at the famed Carnegie Hall Studios. A haven for artists, Carnegie Hall recently announced the studios were being transformed into music education facilities, an announcement not greeted kindly by some.