NEWSIES: The Disney film 'Newsies' is notable almost exclusively for giving us a singin', dancin' Christian Bale. But the glowing reviews for the new musical version, which debuted this Sunday at the Papermill Playhouse in Milburn NJ, suggest this version has more to shout about.
Suggested Listening: The original story is based on events which occurred on July 1899, a story we discussed in episode #105, The Newsboys Strike of 1899. [Direct download here]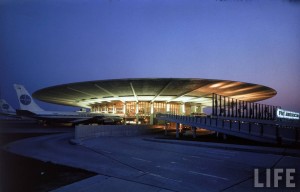 PAN AM: Hopefully you caught at least one scene in ABC's pastel-colored drama 'Pan Am', the one where the hipster flight attendant (played by Christina Ricci) is whisked off the top of the Pan Am Building over a faithful recreation of Manhattan in 1963. Also lovingly reproduced is the space-age Worldport, Pan Am's UFO-like terminal at Idlewild Airport. If they keep giving us these exacting and glossy reproductions of 1960s New York, then I'll overlook some of the cheesier elements of this low-fat 'Mad Men'.
Suggested Listening: Pan Am World Airways wanted a little glamour to midtown Manhattan, but settled in one of the most controversial buildings to ever set in the skyline. We explore the saga of this much reviled building in episode #61, The Pan Am Building. [Download the special illustrated version of this podcast here.]
Afterwards, check out the history of Pan Am's unusual terminal in our recent show, episode #124 , Idlewild/JFK Airport. [Download here.]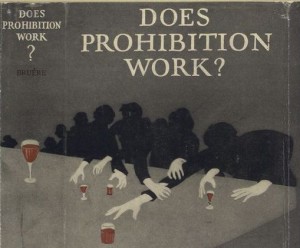 PROHIBITION: The latest Ken Burns mega-documentary series may drive you to drink, for all the right reasons this time. Prohibition begins this Sunday on PBS, the first of three parts exploring one of America's worst ideas ever. Those with an interest in Prohibition-era 'Boardwalk Empire' should make sure they have Tivo.
Suggested Listening: We don't have a podcast on Prohibition yet! However we do discuss the effects of Prohibition on New York's trendiest restaurants and 'lobster palaces' in our history of Times Square, episode #118. [Download here.) And if you want to hear a tale about a very bawdy speakeasy fit for the fall (Halloween) season, give episode #91, Haunted Tales of New York, a listen. One of the 'true' ghost stories features some boozy Greenwich Village revelers who haven't quite left the party….[Download here.)
—-
All of these podcasts are available on iTunes for free download. Look for our two feeds there — the regular Bowery Boys: New York City History page and the illustrated-episodes feed Bowery Boys Archive, which features our early shows.
Pictures above: Newsies and Prohibition cover courtesy New York Public Library; Idlewild picture courtesy Life Google images.