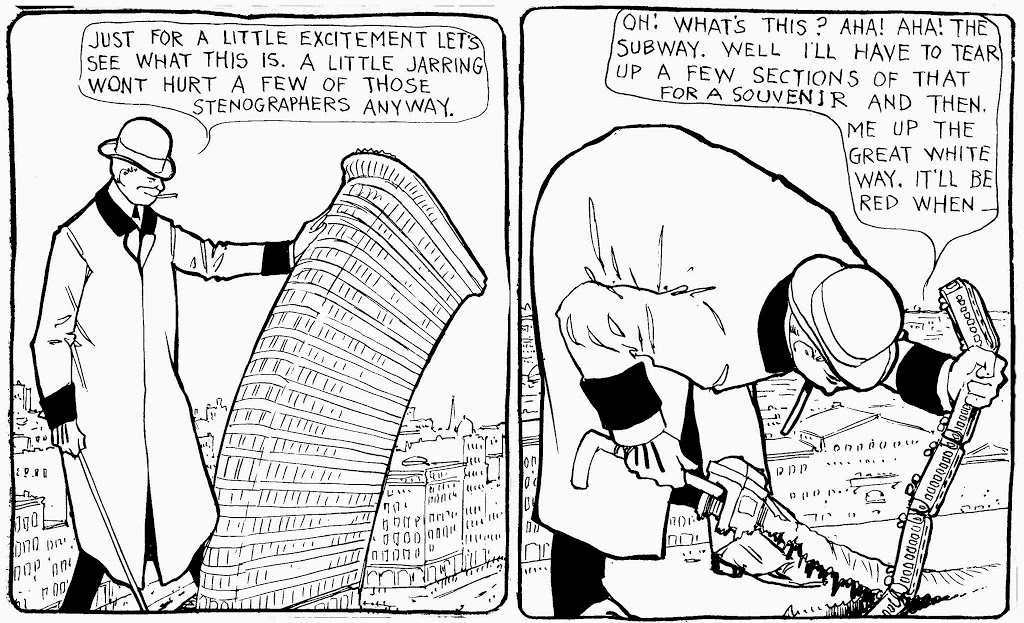 Above: Food can do strange things to you at night: an excerpt from McCay's January 7, 1905 strip, published two days after the one printed in full below.
Dream of the Rarebit Fiend was one of America's first great comic strips and easily one of the weirdest. Each eight-panel or nine-panel strip featured an individual trapped within a situation nightmarish for its day, only to be woken up in the final panel. The cause for the dream was almost always the same — a meal of rarebit the night before.
Written by Winsor McCay (of Little Nemo fame), this extraordinary oddity ran in various New York newspapers starting in 1904, with various spin-offs and revivals well into the 1920s. McCay was a favorite of publisher William Randolph Hearst, who often stifled the illustrator's unrelated endeavors to keep the popular artist loyal to Hearst's publications.
You can find the entire collection of these fascinating little adventures here.
Rarebit — a hot cheesy sauce poured over toasted bread — seems to have had profound effects on the subconscious. It was able to vividly extract the fears of New Yorkers at night. While most were magnificently surreal, others touched on modern issues like crowded trains, uncontrollable automobiles and fast streetcars.
Another such fear, according an entry from January 5, 1905, was the disgrace of moving to Brooklyn.
You can read this particular strip below with the panels broken out. Read the strip in its original form here.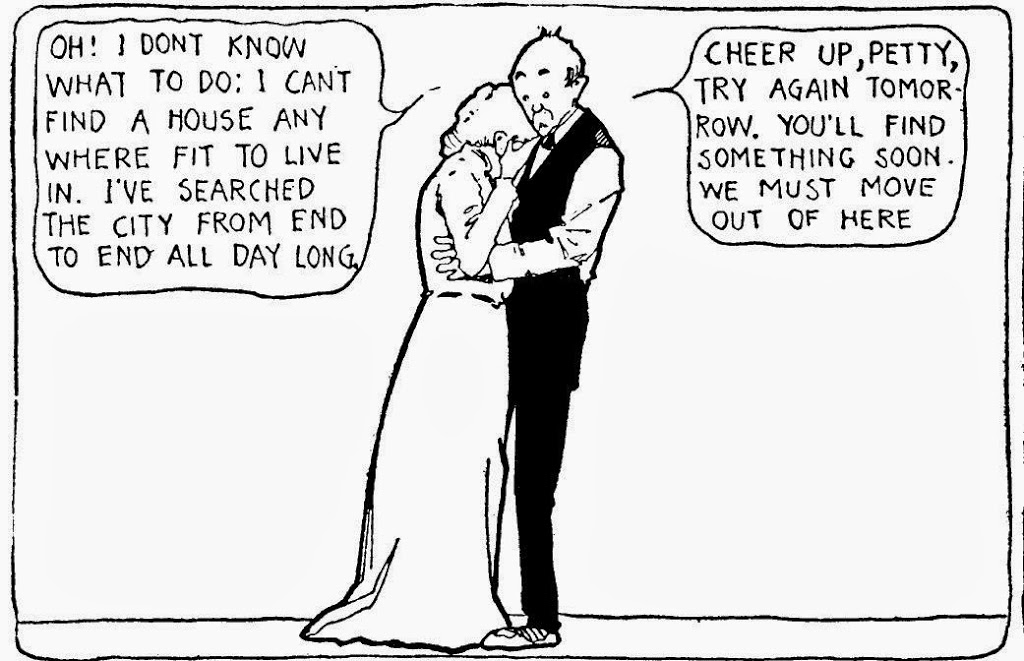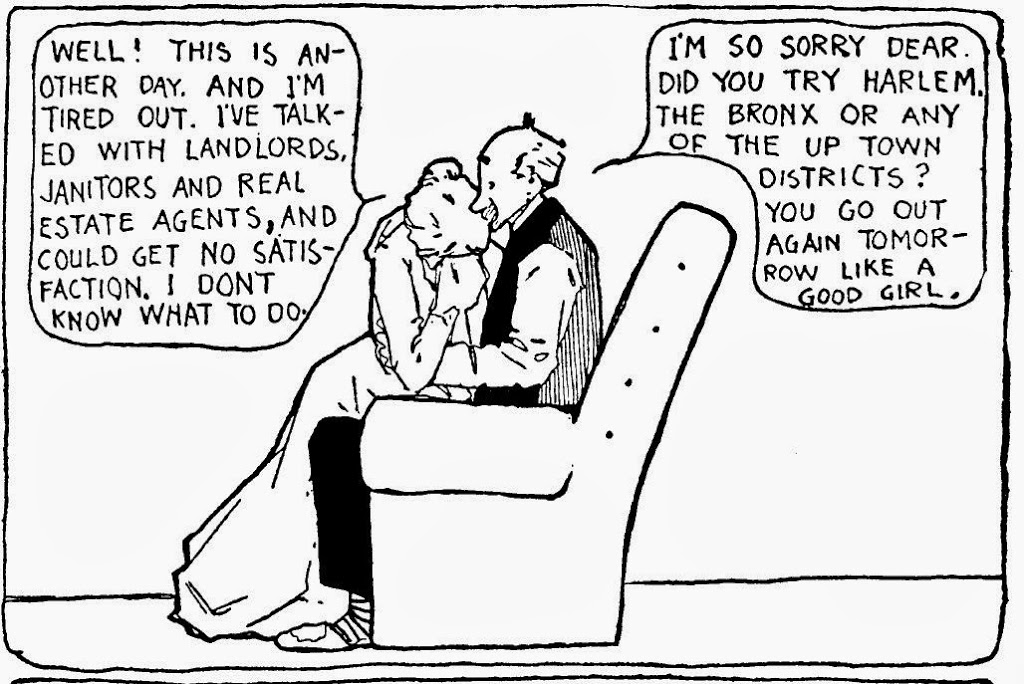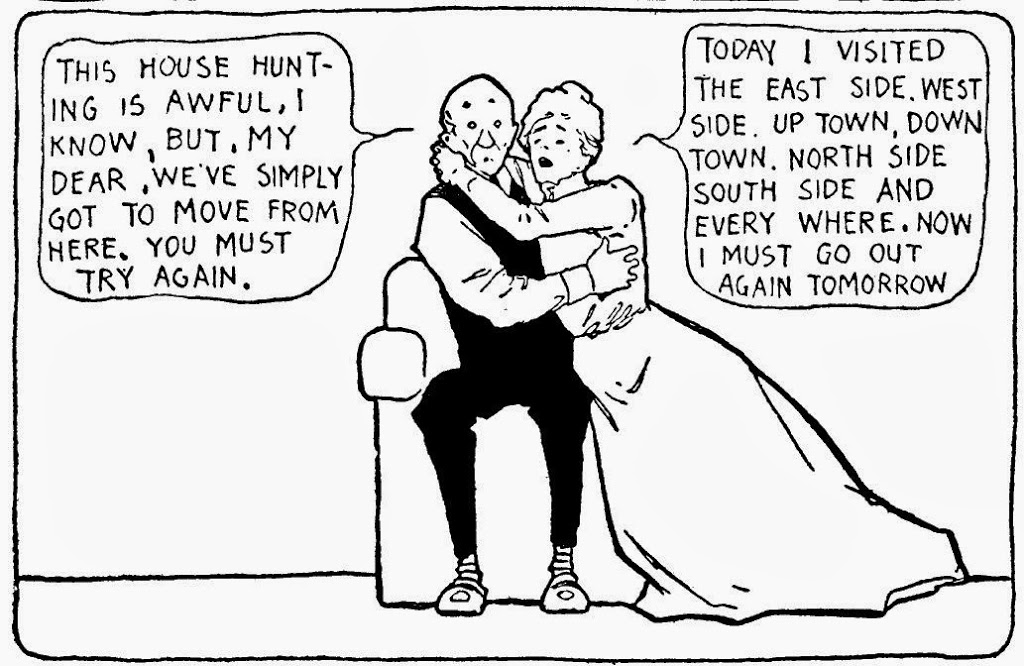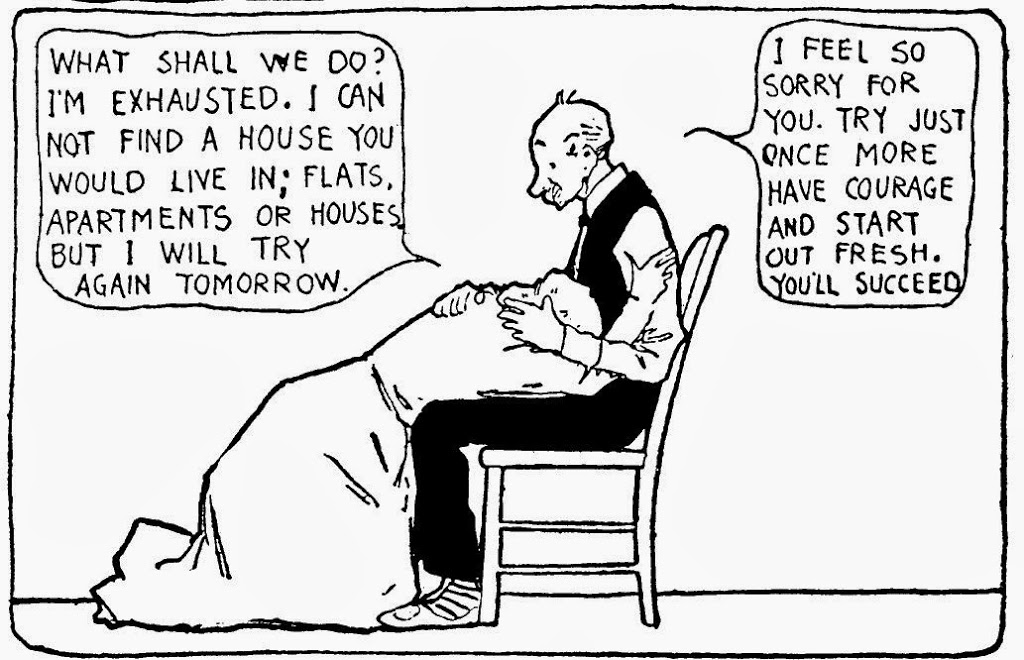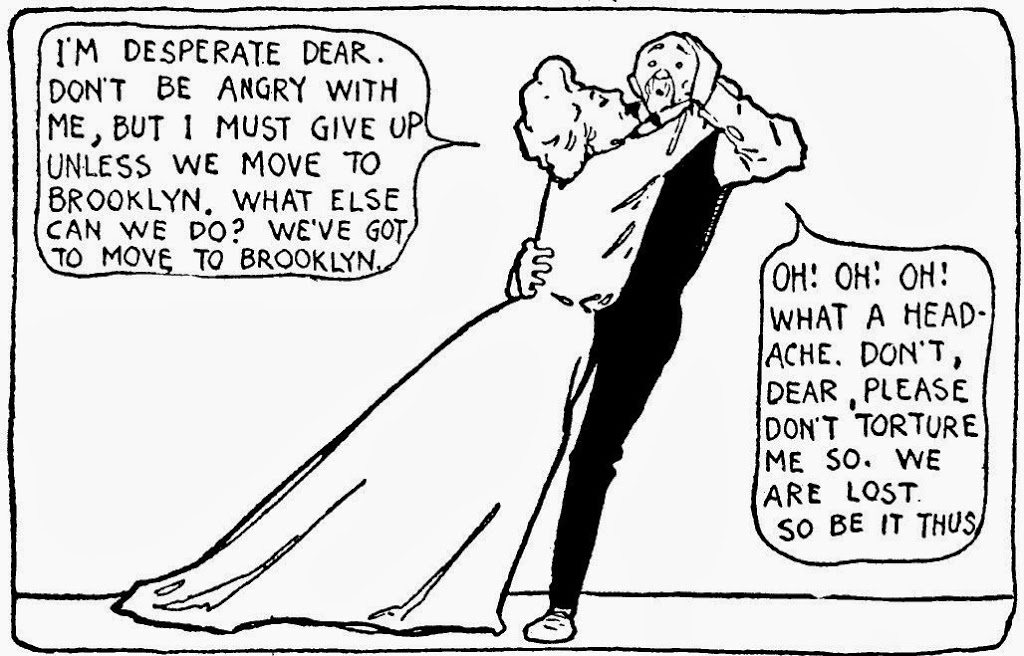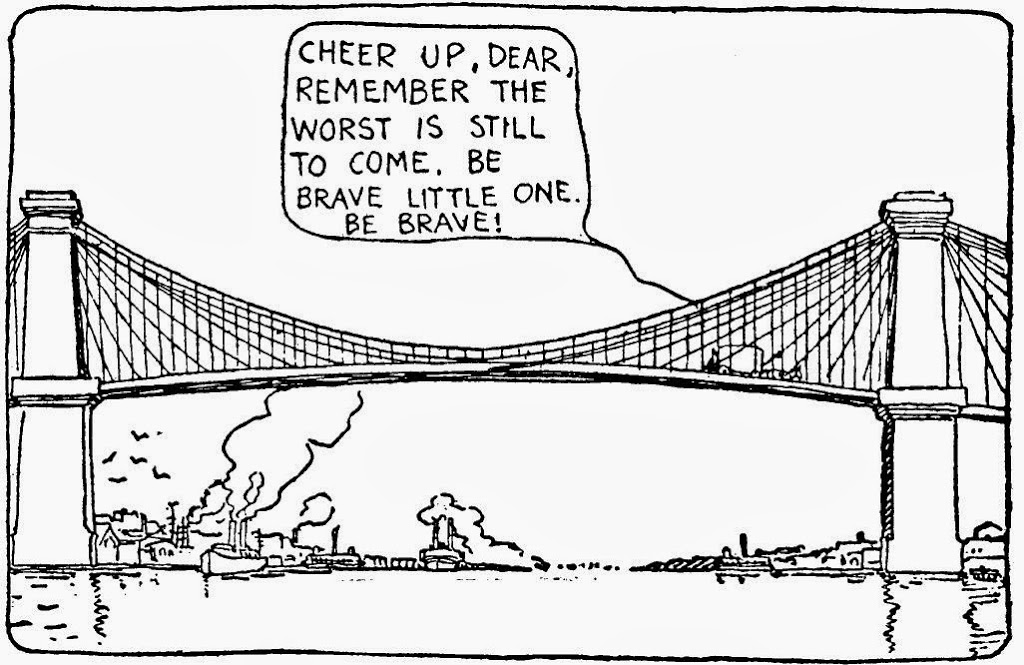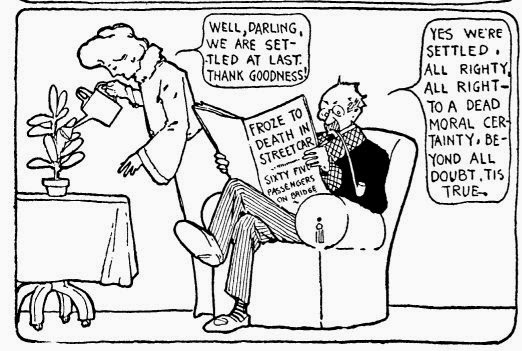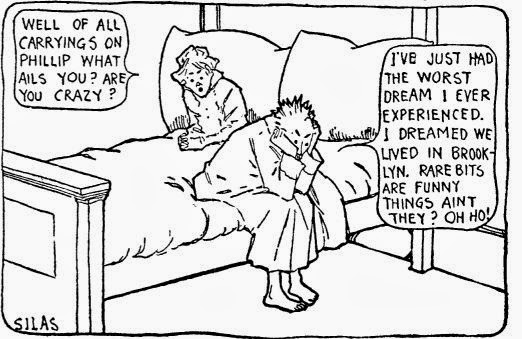 I found this comic thanks to the guidance of Gawker commenter raincoaster. Thanks for the inspiration!