Mad Men begins its final season on AMC next Sunday, April 5th. If you live in New York, this has been bludgeoned into your brain though city-sponsored banners, '60s era dining specials and even a Mad Men-themed bench in front of the Time & Life Building.  There's also a fine new exhibition at the Museum of the Moving Image which serves dual purposes.  Matthew Weiner's Mad Men — the show's creator, front and center — is a fashion-based shrine for fans to salivate over the show's ubiquitously chic style.  But it also allows audiences to look behind the production process, from original scripts and notes to an up-close view of period props.
The star attractions are the vivid re-creations of Don Draper's office and kitchen (the Season One version, sans Betty), so chockablock with precise details that it feels less like a set and more like a period room at the Metropolitan Museum of Art.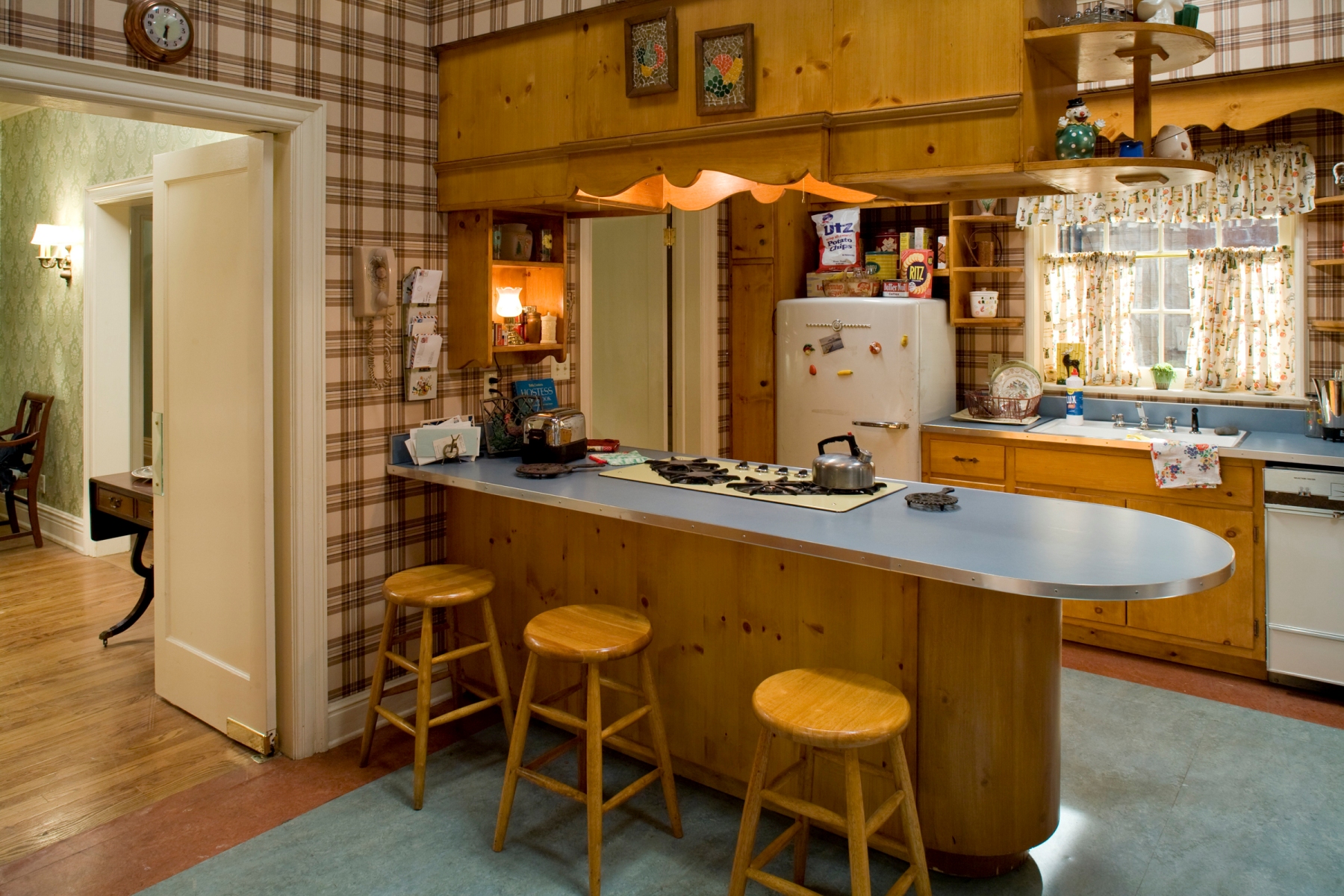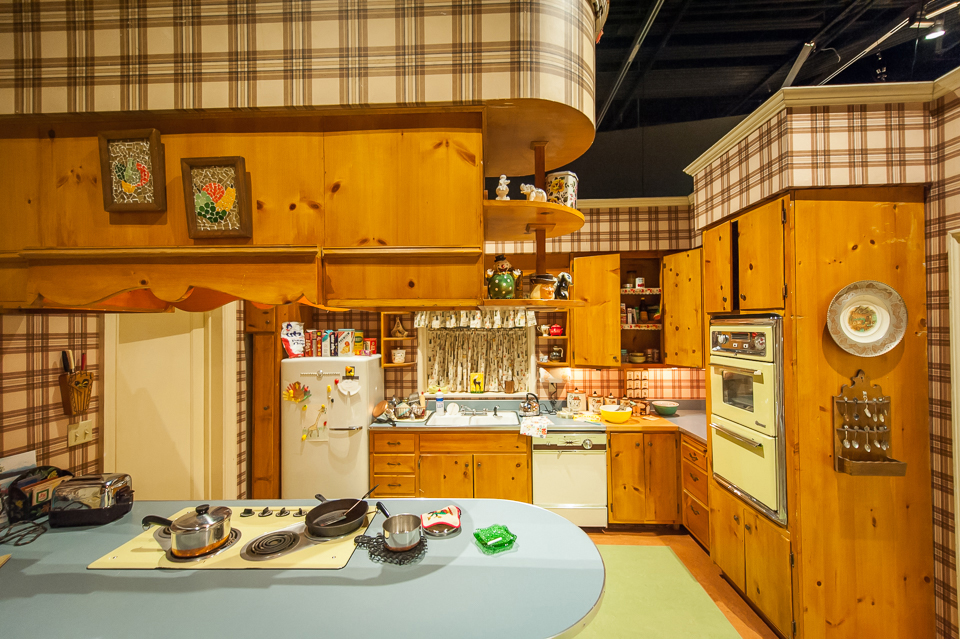 In Don's office, heaps of magazines, ad campaigns, liquor-bottle labels and cigarette boxes place the room in so defined, so exact a context that it feels familiar (and subsequently disturbing) like somebody took your parent's old photos and re-created them.  Then you look out the window to a fake New York skyline, knowing you're in the actual city of New York, standing in the set of a television show that films in California. You might pass out from the whole experience.
There's a more unusual recreation at the beginning of the exhibit — the Mad Men writers' workroom. It's equally festooned with vintage artifacts, interspersed with laptops and other signs of modern life.  Somebody who's never watched the show might find this just a bit audacious. ("Hey folks, this is where the magic happens!") But seasoned fans will instantly see this as a parallel to the brainstorming room in Mad Men's fictional ad agency.  You can almost see Peggy in the corner, twirling her pencil in deep creative overdrive.
The show also serves as a miniature fashion exhibition with displays of color-crazy costumes from the show's most popular characters.  If the only props on display were the outfits worn by Christina Hendricks,  it would probably still be a show worth seeing.
Perhaps we'll see other New York museums tackling other great examples of period television. Downton Abbey at The Met? The Knick at the Museum of the City of New York?
Matthew Weiner's Mad Men, presented by the Museum of the Moving Image, Astoria, Queens. Visit their website for more information.  The exhibit runs through until June 14, well after Mad Men's final episode on May 17. 
And follow me on Twitter at @boweryboys where I'll be Tweeting out history and trivia bits during the show's broadcast starting on April 5th!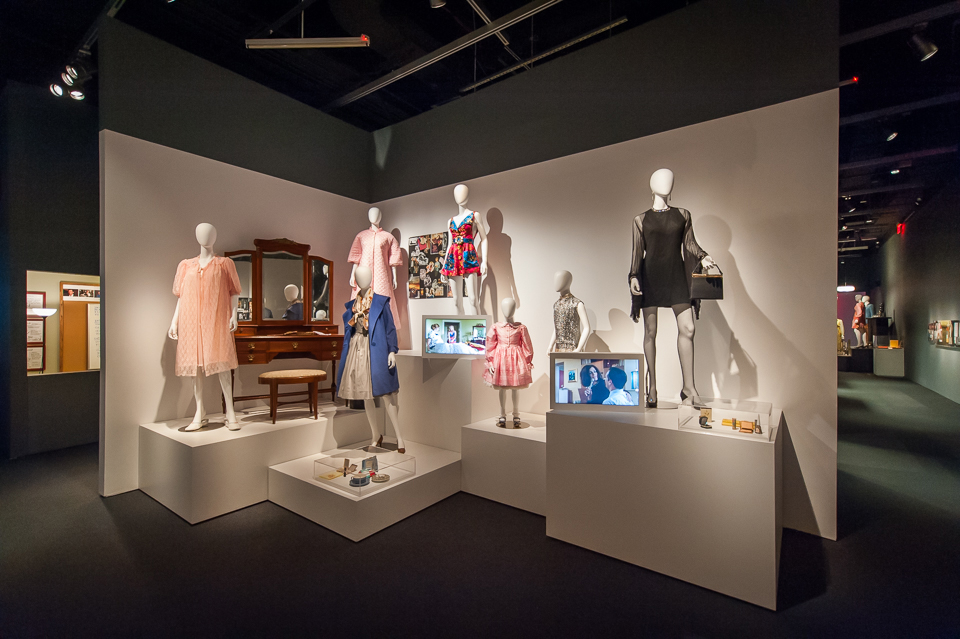 Museum photography courtesy Thanassi Karageorgiou / Museum of the Moving Image