New York Magazine produces an annual buffet of New York City history each year called the Yesteryear Issue. Â It's probably the biggest celebration of the city's past in print and usually corrals some of New York's finest writers and celebrities. Â Last year's issue featured eight entertainers from New York's past including Barbra Streisand, Bob Dylan and the Notorious B.I.G.
This year's fabulous issue is no exception. The theme is After Midnight, a look at history through the years (from the 1850s to today) as it played out in the late-night hours. Â  You can read it all right here or go to your newsstand and pick up one of the three gorgeous covers.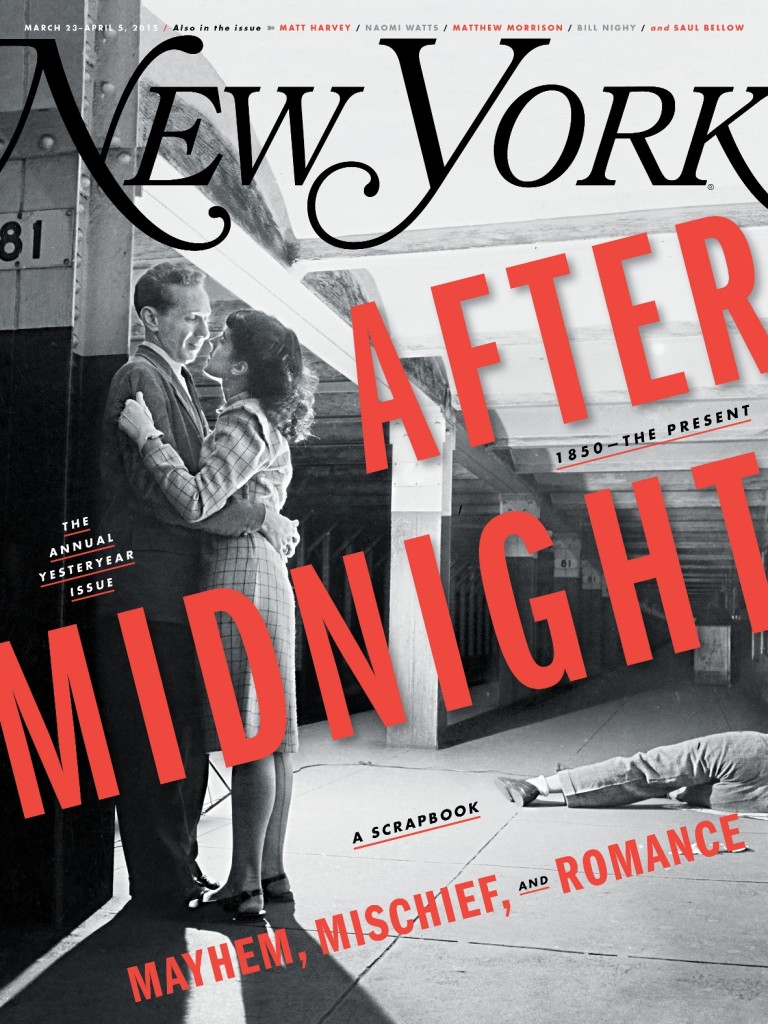 This issue features tales, interviews, reminiscences and asides by the likes of Jay McInerney, Bebe Buell, Sloane Crosley, Colin Quinn, Alec Baldwin, Sarah Jessica Parker and Matthew Broderick, Laurie Anderson, J.B. Smooth, Sarah Silverman, Lydia Lunch, Isaac Mizrahi, Laurie Anderson — and the Bowery Boys!
That's right, I have a fun little article in the issue, a thought experiment called "Which New  York Was the Wildest New York? An Inquiry."
It's an absurd argument — how do you really quantify debauchery? — but a wonderful thought experiment and a fine excuse to wallow in genuine New York wickedness.  It was fun to pour over the decades and identify four particular eras of rampant bacchanalian excess — the 1970s, the 1920s, the 1880s-90s and the 1850s.  You can read the article to discover which era I crown the wildest.
Disagree? Â Have a favorite era you'd love to visit? Leave a comment and tell me about it!
And here are a few images of people and places that I mention in the article.
Harry Hill's Concert Saloon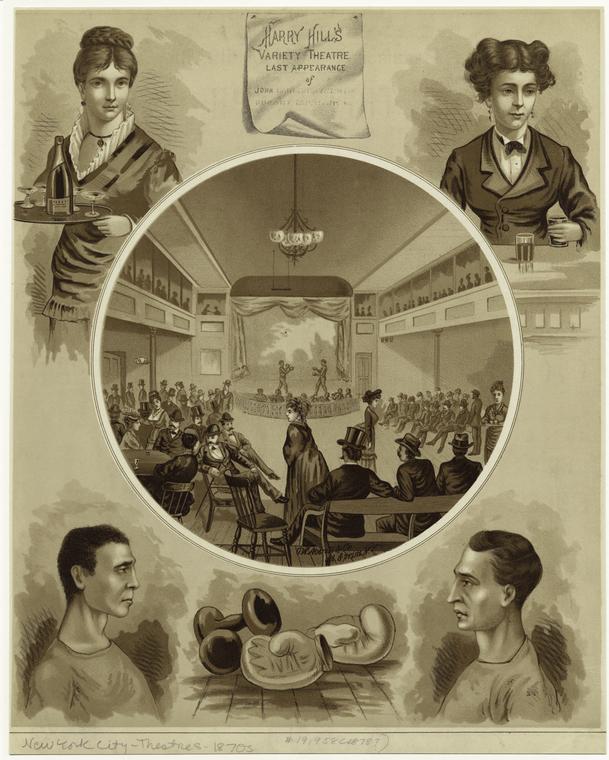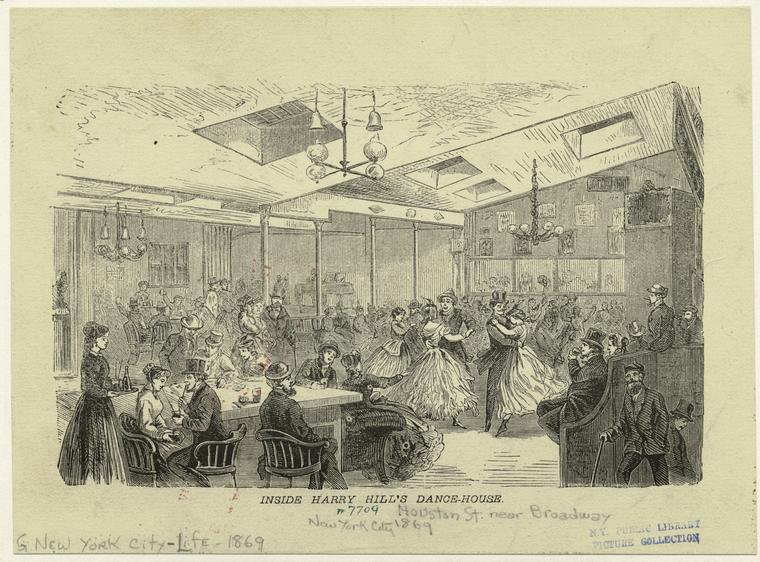 For more information on Harry Hill's check out my Bowery Boys article Purging Evil: New York vs. the Concert Saloon.
 Kit Burns Rat Pit (or, in this case, Dog Pit)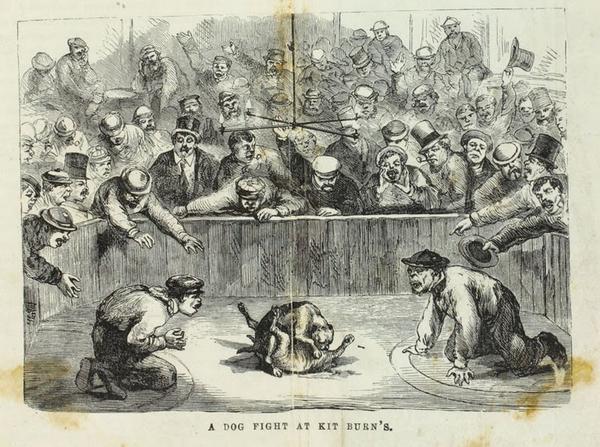 For more information on Kit Burn's Water Street saloon, check our our podcast on the South Street Seaport.
McGurk's Suicide Hall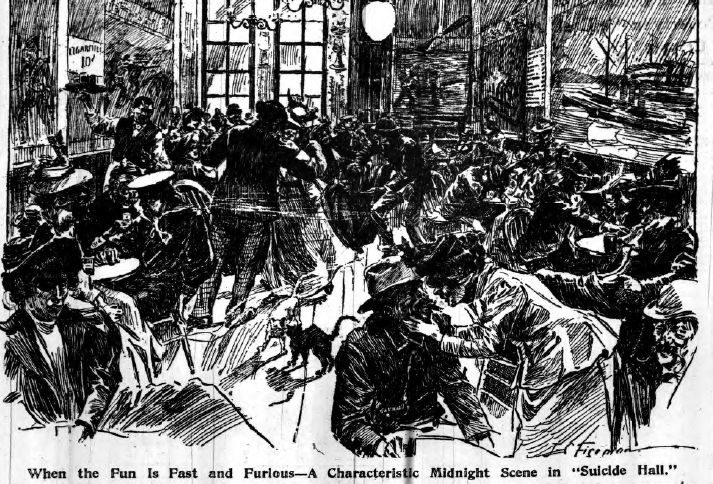 For more information on McGurk's Suicide Hall check out my Bowery Boys profile on this sad and dangerous place on the Bowery. (The article was written all the way in 2007 so the neighborhood has changed greatly since then!)
"Parisian-style dance  halls"
For more information on the Bleecker Street 'distractions, check out my Bowery Boys article called Don't Douse! The Glim! Four Infamous Dancehalls and Dives
And for particular information on The Slide, you can read my profile from back in 2007. (Kennys Castaways has since closed.)
Texas Guinan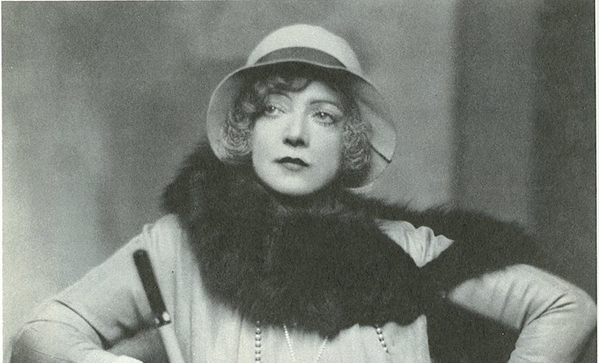 For more information on Guinan, read my profile of her notorious speakeasy The 300 Club.
Larry Fay and the El Fay nightclub