The New York Public Library's Old NYC interface is pretty much one of the best things to happen to New York City history this year. It selects photographs from their extensive archives and maps them out — all five boroughs and pretty much most major intersections. Â It's like a Google Maps street-view of the past.
It's been a true delight (and a major distraction) to revisit random avenues and see what things looked like over 75-100 years ago. Â Try it out. Pick a street, any street.
While stumbling through Brooklyn history, I can upon a startling sight at Clay Street and Commercial Street in Greenpoint. Â According to the caption, the photos show "operations on a W. P. A. sewer project."
Here's another view (and check out the others here):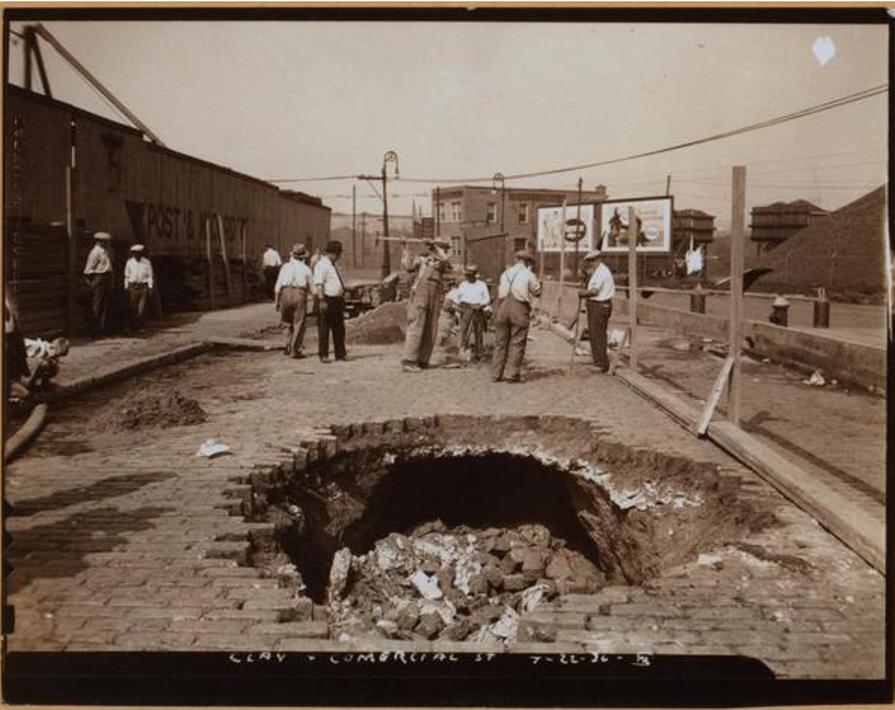 An in-depth plunge through this resource finds all sorts of unusual items from the past. Here are a few more that I discovered but, by all means, go hunt around for yourself!
A spooky cemetery in Woodside, Queens, at 32nd Avenue and the northwest corner of 54th Street (or this intersection):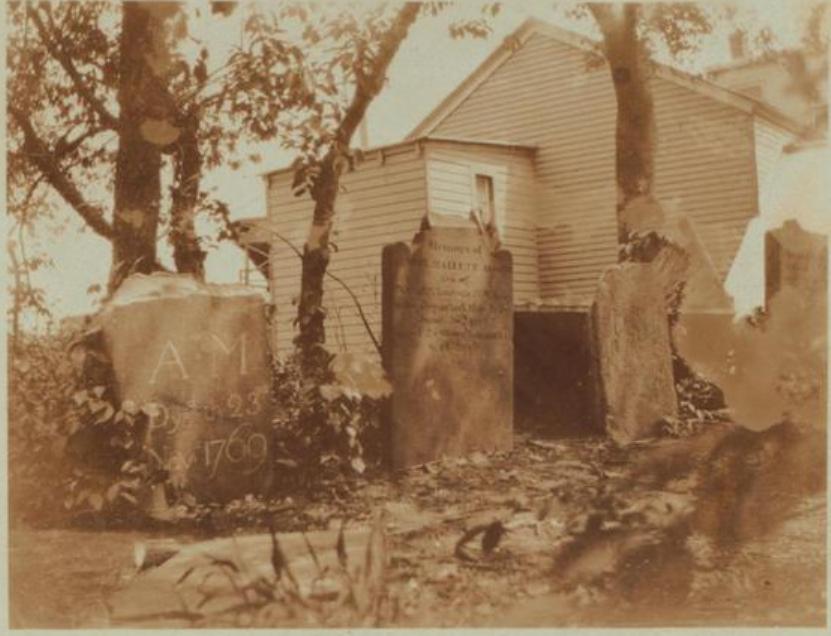 Back when one could just park your jalopy at the foot of West Street, 1920s. Here's that view today. [source]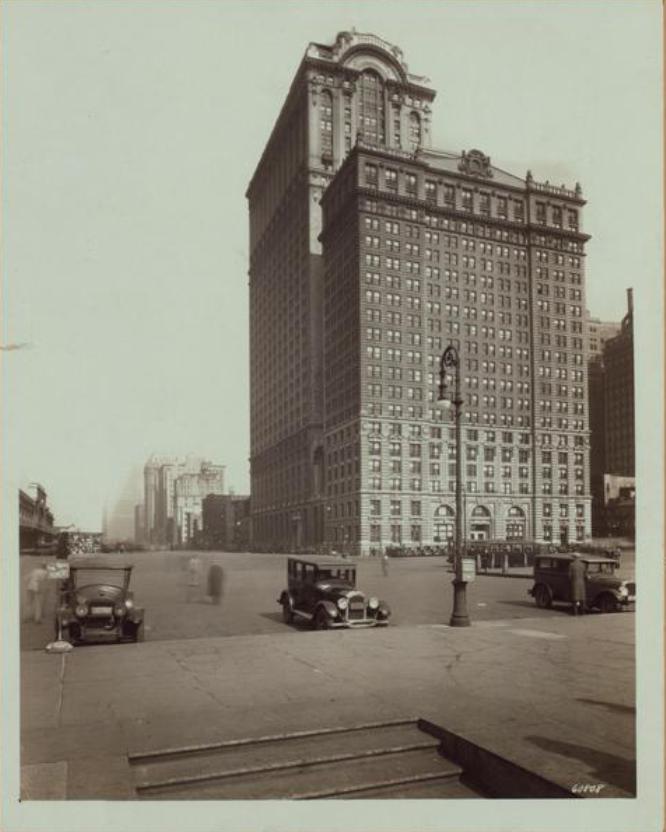 Edison Electric Company wants to encourage you to 'COOK ELECTRICALLY' from the vantage of a Ferris Street sign in Red Hook, Brooklyn. [source]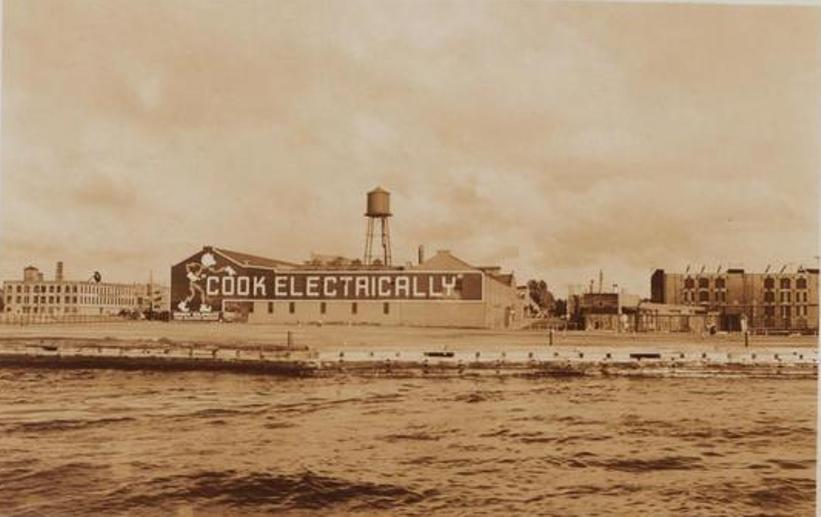 Before Ulysses S. Grant was interred in the monument that bears his name, he was kept in a temporary tomb near the same spot. Â This picture is from the 1880s. [source]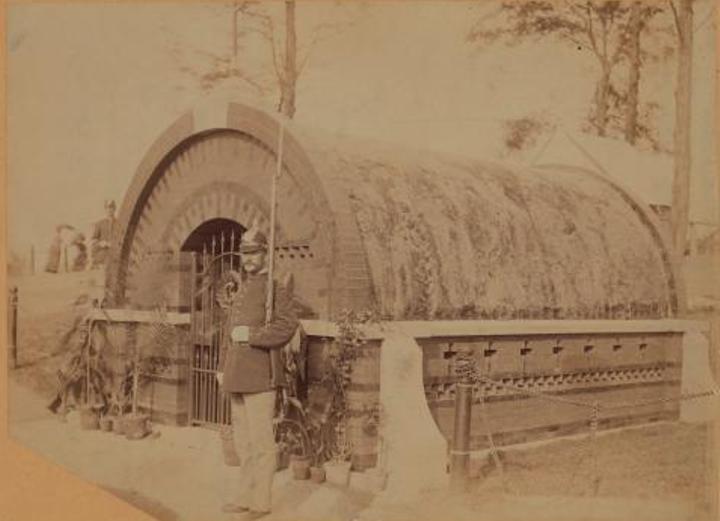 A rustic view of the Alice Austin House in Staten Island from 1926. Here's that same view today: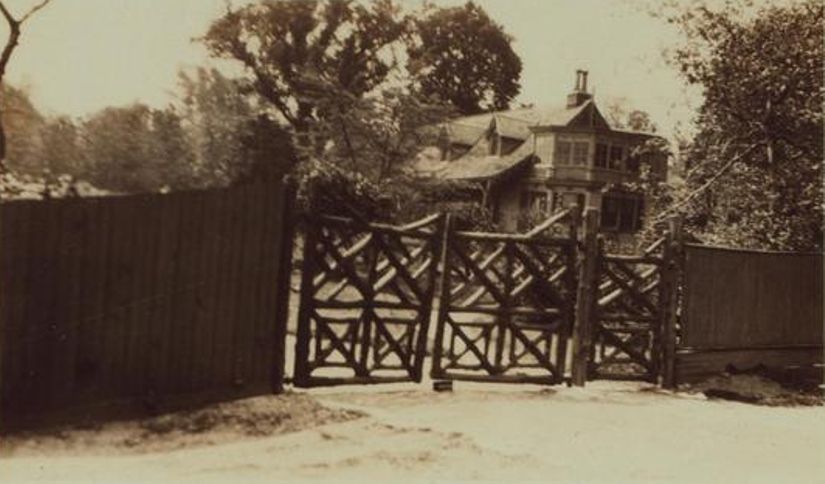 Graceful and long-gone Zborowski Mansion which once sat in Claremont Park in the Bronx. More information about this house here.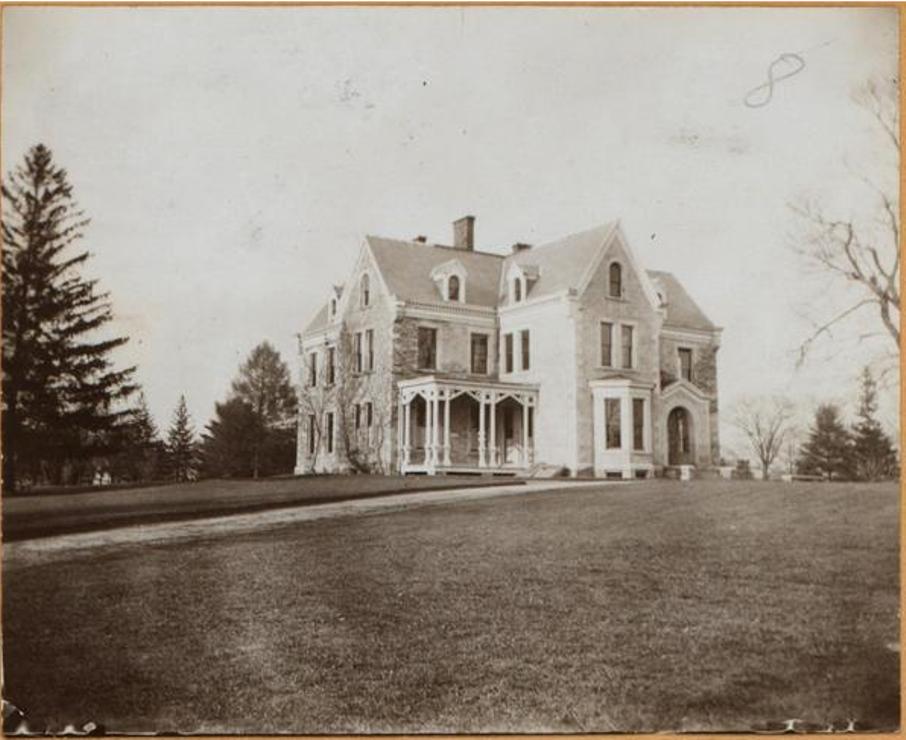 New York Central Railroad cars, just sailing down the street, at the corner of Hudson and Vestry Streets, in Manhattan. [source]