The daredevil antics of Nellie Bly (subject of our last podcast) proved that investigative journalism could prove a benefit to society while also selling stacks of newspapers (specifically, those of Joseph Pullitzer's New York World).
A few months after Bly's trip to Blackwell's Island, Jacob Riis published his first investigation for the New York Sun, revealing the wretched conditions of New York's worst slum neighborhoods by employing an experimental technology — flash photography.  The startling pictures, by Riis and a team of other photographers, were at first rendered in line drawings, but the effect was nevertheless profound.
In the Museum of the City of New York's fascinating new show on Riis — Jacob A. Riis: Revealing New York's Other Half (on view until March 20, 2016) — we get to see his photos on an intimate scale, in original prints, stereographs and glass negatives, their subjects trapped forever in meager situations.
The pictures are more than social activism; they're history themselves, the first flash photography ever to be used in this fashion. Riis was showing New Yorkers a vivid glimpse of poverty — orphans in the gutter, street gangs in the alleyway — using a technique that few were regularly exposed to apart from portraiture.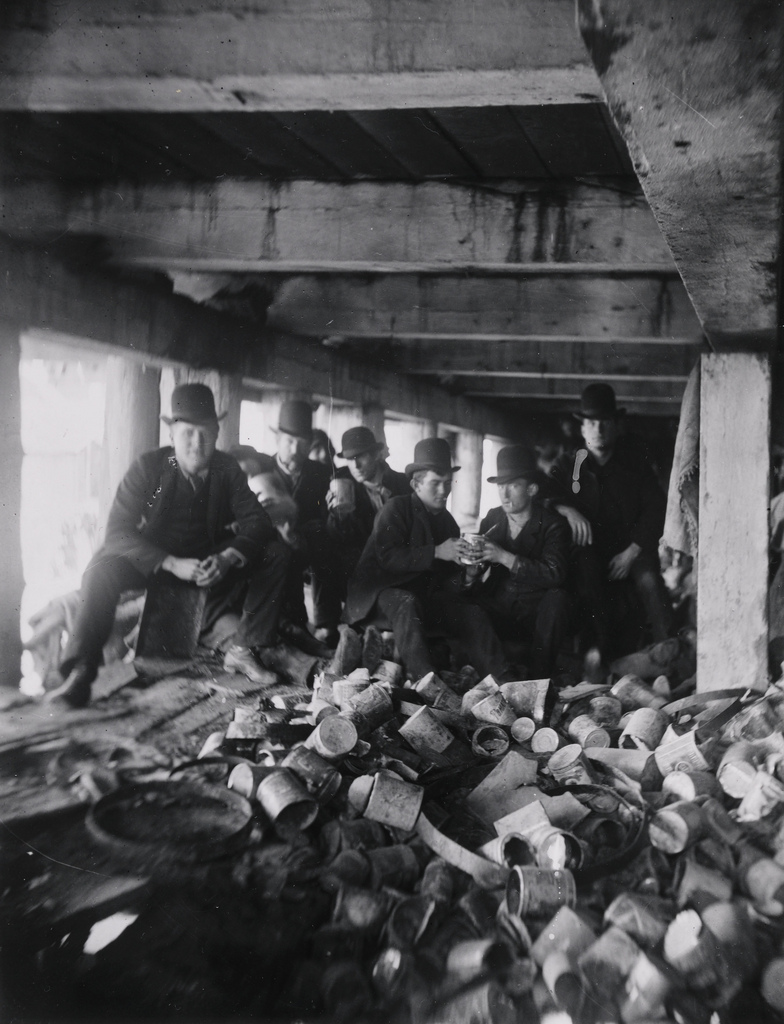 Riis never considered himself a professional photographer. Later in his career, he even farmed out the photographic work to others as he focused on writing and social activism. And yet modern photojournalism wouldn't really be what it was today without his first forays into slums, opium dens and beer halls with his bulky and costly equipment. Â His early work influenced an entire field of social photographers seeking to prove the adage "a picture is worth a thousand words" (a phrase which debuted near the end of Riis' lifetime),
With that in mind, it seems shocking that Revealing New York's Other Half is the first museum retrospective of Riis' work in over fifty years, culling from their own massive collection of photographs and papers from the Library of Congress and New York Public Library.  The show is complete but not over-crowded, starting with artifacts from his private life, then methodically spanning his career.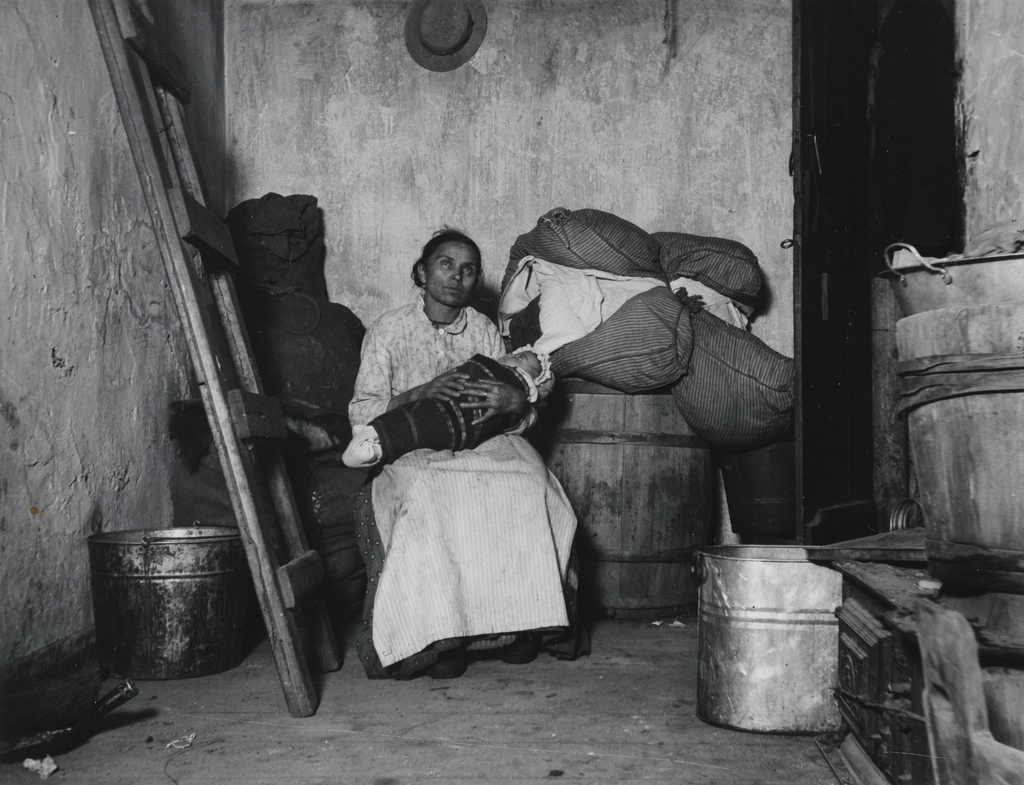 The Museum's show also pays tribute to the 125th anniversary of Riis' How The Other Half Lives, a landmark examination of New York's lower classes which provoked many city improvements in housing and labor.
I was particularly taken with the original books and newspaper clippings of Riis' work. We're used to engaging closely with older photography, presented relatively largely and with the ability to study detail. But his first impactful images weren't actual photos at all, but pencil engravings of his photos.  It would take many years after Riis' debut for newspaper printing processes to effectively reproduce photographic images.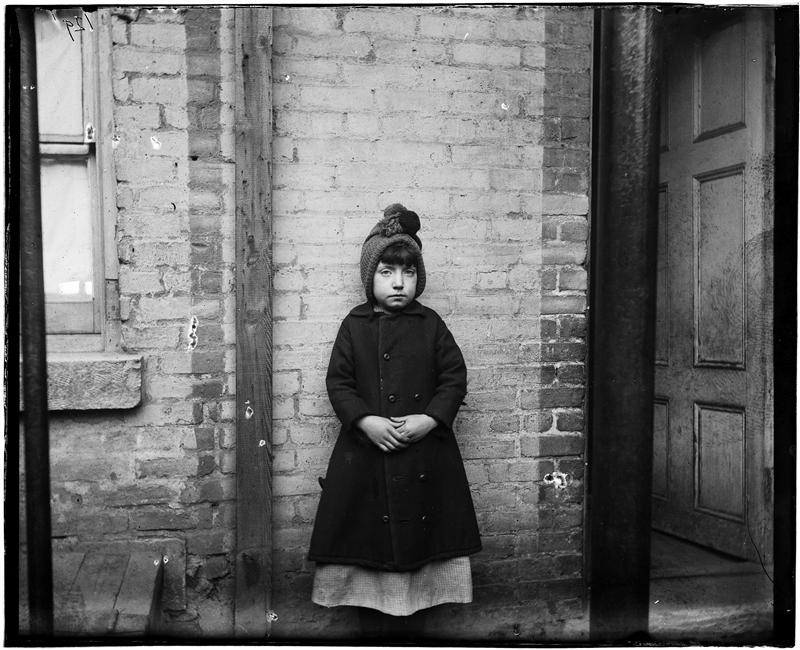 One very useful feature of the exhibit is a large map indicating the many locations in Manhattan from Riis' photographs. He's principally associated with the old Five Points neighborhood (mostly demolished due to work), but his work spans the entire island. In fact many of his most famous photographs were actually taken a short distance south of Five Points in the slum called Gotham Court.
You may be tempted to skip the exhibit's final section — a slide-show lecture with a stern Jacob Riis-style voiceover — because it seems at first rather unpleasant. But in many ways, this is the best part of Revealing New York's Other Half, a reenactment of Riis' magic lantern show, the first illustrated TED Talks if you will, and the method in which he brought his messaging closest to the audience. The presentations were stark and eye-opening, not to mention stilted at times. But you can't deny their effectiveness.
Jacob A. Riis: Revealing New York's Other Half
October 14, 2015 – March 20, 2016
Museum of the City of New York
1220 Fifth Avenue (at 103rd Street)