Happy 2016! For the past several months we have been blessed to interact with listeners and readers through our involvement with the Patreon program, a crowdfunding patronage platform allowing us to provide exclusive content for a sliding scale of donations.
It's because of our Patreon supporters (as well as our advertisers) that we have been able to produce twice as many shows over the past year. And we would like to do it again for 2016.
What do you get for being a Bowery Boys patron? There are several different levels of participation which you can review here. Â Last December we met with some patrons in the higher donation brackets for a lovely drinks-and-dinner at Landmark Tavern. And we definitely expect to do more events like this in the future!
But all patrons get access to the extra material which we produce alongside our regular show.  What's in the extra material? It can be anything really — from bonus scenes that were cut from the show to readings of historic writing that supports the subject of that week's show.
For our Nellie Bly show, we took a tour of Roosevelt Island, the former Blackwell's Island. For our podcast on the history of St. Mark's Place, we did a walking tour of the street, highlighting the history and some of our personal recollections.
If you're interested in becoming a Bowery Boys: New York City History patron, please visit our page and check our video presentation.
For a sampling of the goodies, we're doing a little open house for some material we presented several months ago in support of our podcast on the history of Governors Island.
You can listen to that exclusive content HERE. Â Enjoy! Also it will remind you a little bit of warmer weather.
And to our current Patreon members, thanks again for your support in 2015 and in the future!
What's that picture at top? The intrepid pilot Ruth Bancroft Law, one of the world's first female pilots, landing at Governors Island during the second leg of a record-breaking flight from Chicago on November 19, 1916.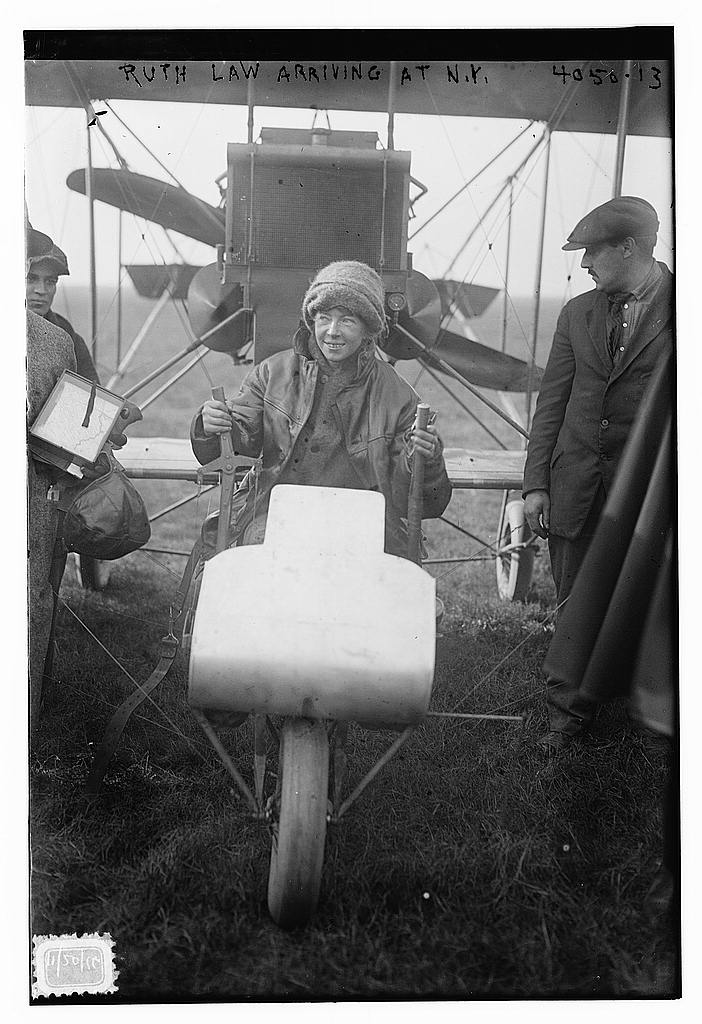 Pictures courtesy Library of Congress