PODCAST

A history of the land which would become the Bronx, from the first European settlement to its debut in 1874 as New York's Annexed District.
The story of the borough of the Bronx is so large, so spectacular, that we had to spread it out over three separate podcasts!
In Part One — The Bronx Is Born — we look at the land that is today's borough, back when it was a part of Westchester County, a natural expanse of heights, rivers and forests occasionally interrupted by farm-estates and modest villages.  Settlers during the Dutch era faced grave turmoil; those that came afterwards managed to tame the land with varying results.  Speculators were everyone; City Island was born from the promise of a relationship with the city down south.
During the Revolutionary War, prominent families were faced with a dire choice — stay with the English or side with George Washington's Continental Army? One prominent family would help shape the fate of the young nation and leave their name forever attached to one of the Bronx's oldest neighborhoods. Sadly that family's legacy is under-appreciated today.
By the 1840s, Westchester County was at last connected to New York via a new railroad line. It was a prosperous decade with the development of the area's first college, a row of elegant homes and some of its very first 'depot towns'. Â Two decades later, the future borough would even cater to the dead — both the forgotten (at Hart Island) and the wealthy (Woodlawn Cemetery).
The year 1874 would mark a new chapter for a few quiet towns and begin the process of turning this area into the borough known as the Bronx.
FEATURING: Many places in the Bronx that you can visit today and experience this early history up close, including Wave Hill, Pelham Bay Park, Woodlawn Cemetery, City Island and more.
To get this week's episode, simply download it for FREE from iTunes or other podcasting services or get it straight from our satellite site.
You can also listen to the show on Stitcher streaming radio and TuneIn streaming radio from your mobile devices.
Or listen to it straight from here:
The Bowery Boys #212:Â BRONX TRILOGY (PART 1) THE BRONX IS BORN
___________________________________________________________________________
The Bowery Boys: New York City History podcast is brought to you …. by you!
We are now producing a new Bowery Boys podcast every two weeks.  We're also looking to improve the show in other ways and expand in other ways as well — through publishing, social media, live events and other forms of media.  But we can only do this with your help!
We are now a member of Patreon, a patronage platform where you can support your favorite content creators for as little as a $1 a month.
Please visit our page on Patreon and watch a short video of us recording the show and talking about our expansion plans.  If you'd like to help out, there are five different pledge levels (and with clever names too — Mannahatta, New Amsterdam, Five Points, Gilded Age, Jazz Age and Empire State). Check them out and consider being a sponsor.
We greatly appreciate our listeners and readers and thank you for joining us on this journey so far. And the best is yet to come!
________________________________________________________________________
In this 1896 Robert Bracklow photograph, a solitary woman stands by the Bronx River, looking almost completely unchanged from how it would have looked when Jonas Bronck saw it.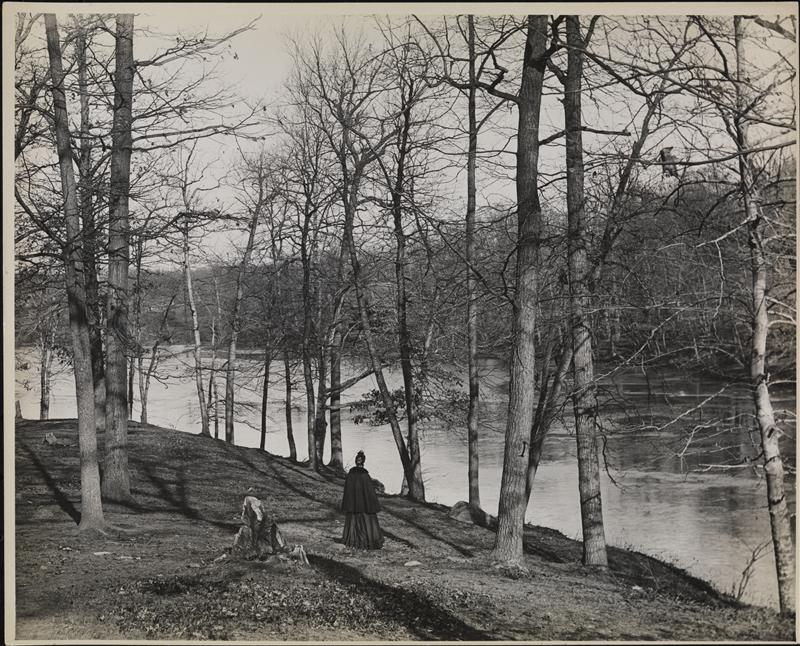 A 1914 illustration recounting the tale of Jonas Bronck: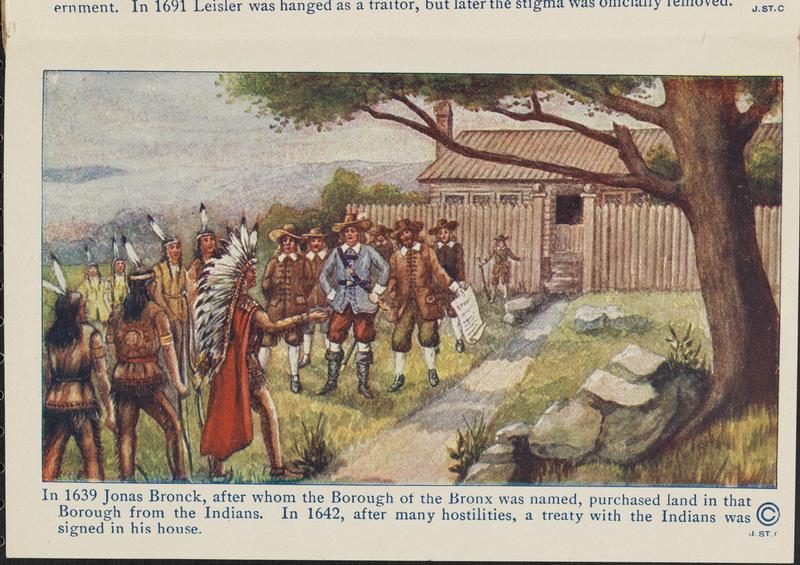 Another book illustration, this one of the massacre of Anne Hutchinson and her family.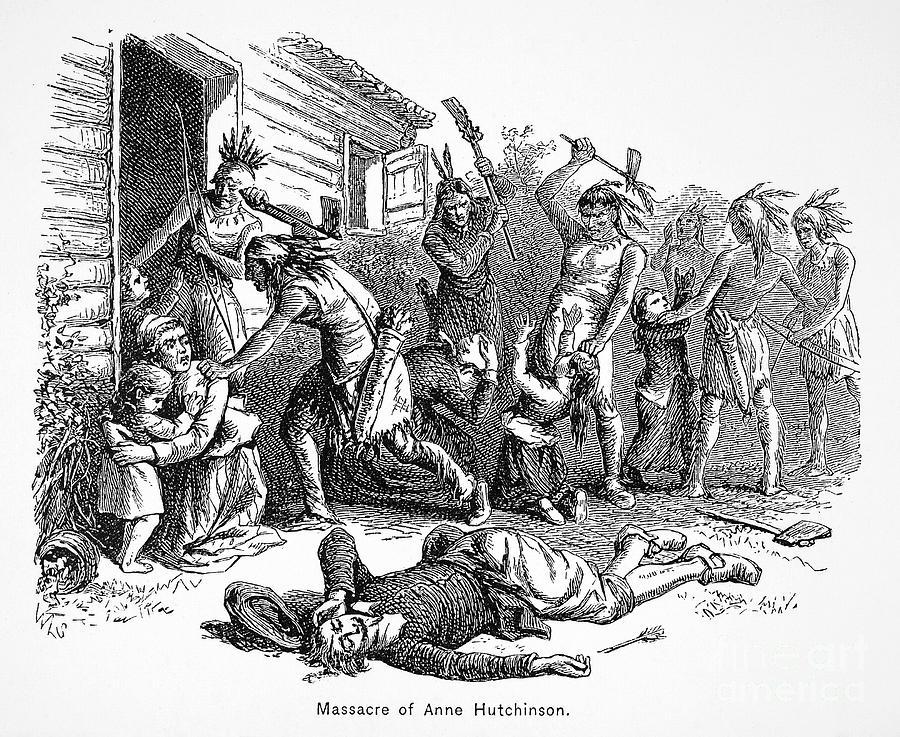 The Split Rock as it appeared in 1910, with a memorial plaque to Anne and her family and no highways anywhere around it. The rock today has no plaque but the impression of one can still be seen.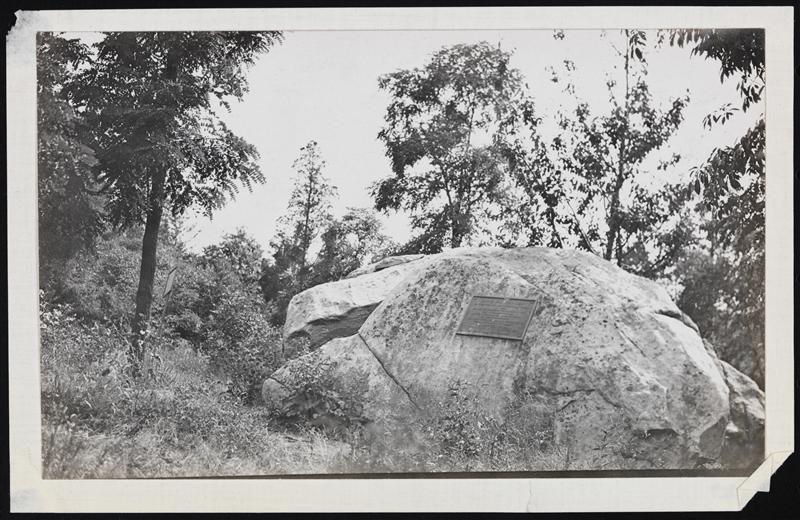 An auction map of the Bronx from 1910, highlighting the area of Throg's Neck which gets its name from Throckmorton or Throgmorton.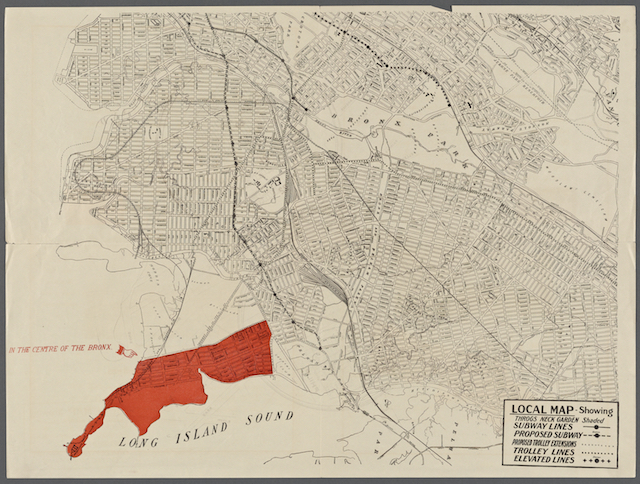 The King's Bridge from an 1856 illustration.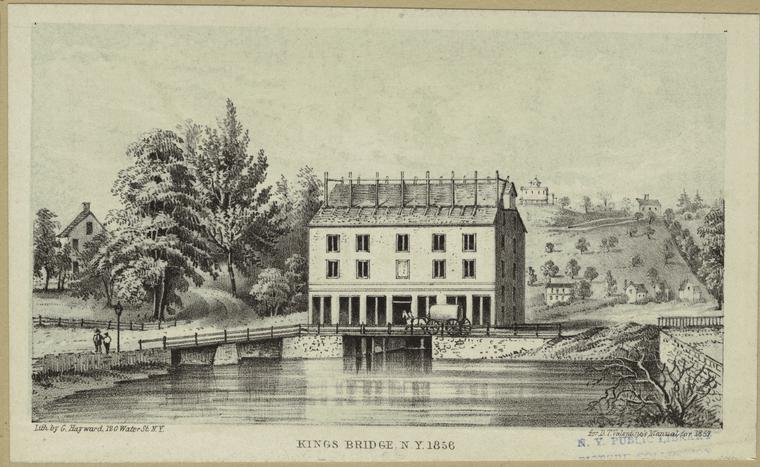 The town of Westchester in the East Bronx, pictured here in 1872. Throg's Neck is in the lower portion of the map. Today's neighborhood of Soundview comprises the green portion.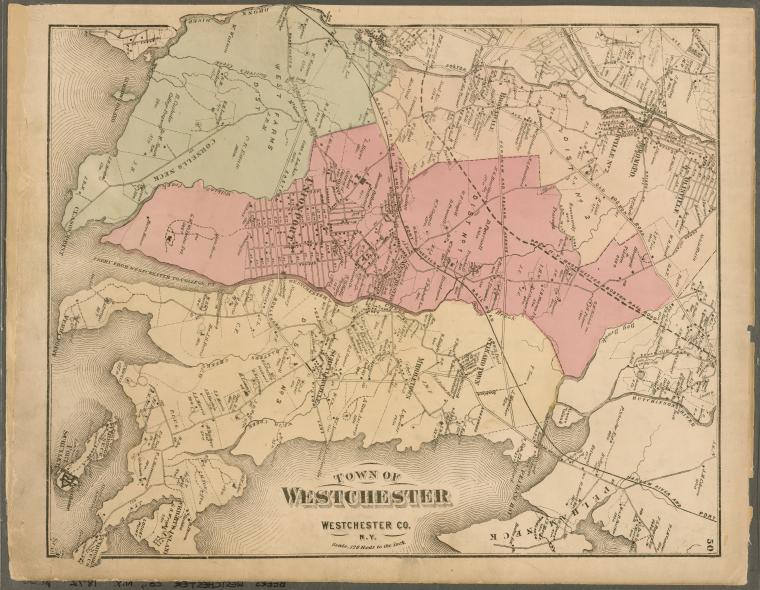 The village of Morrisania, pictured here in 1860, which arose from land owned by the Morrises after the railroad encouraged a row of 'depot towns'.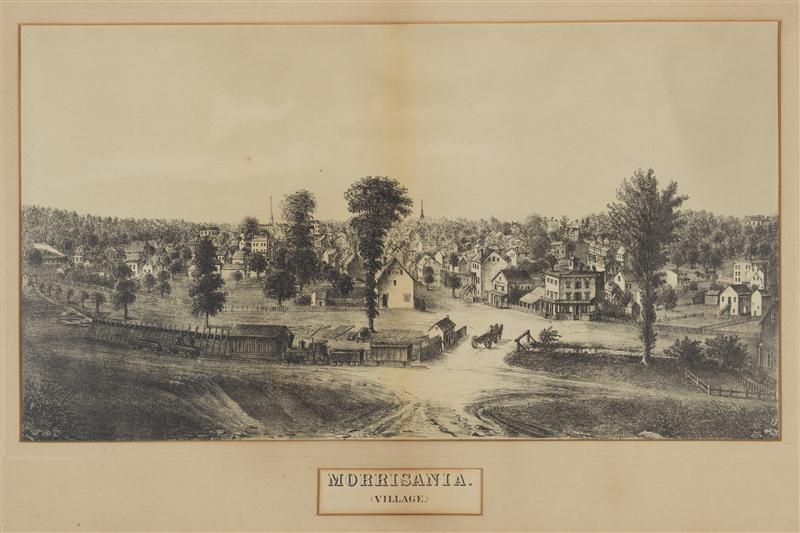 St Ann's Episcopal Church in Morrisania, where both Lewis and Gouverneur Morris (and Gouverneur's wife Ann) are buried.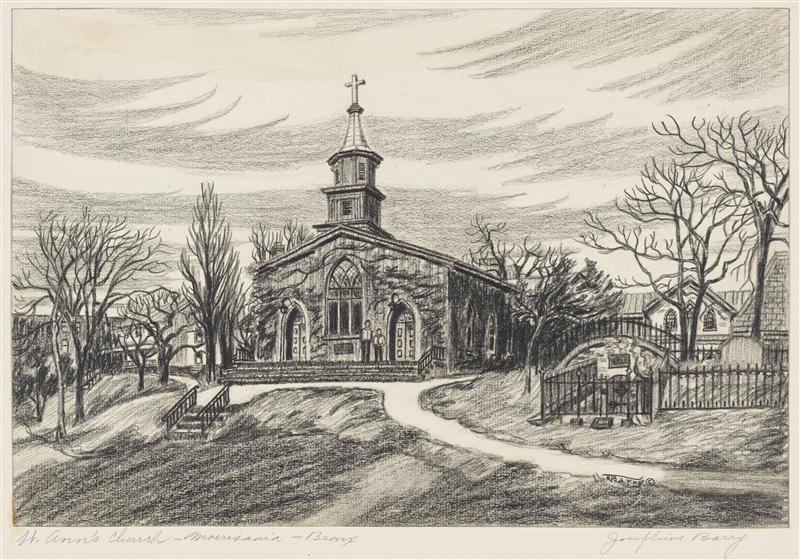 A view of St. Ann's today: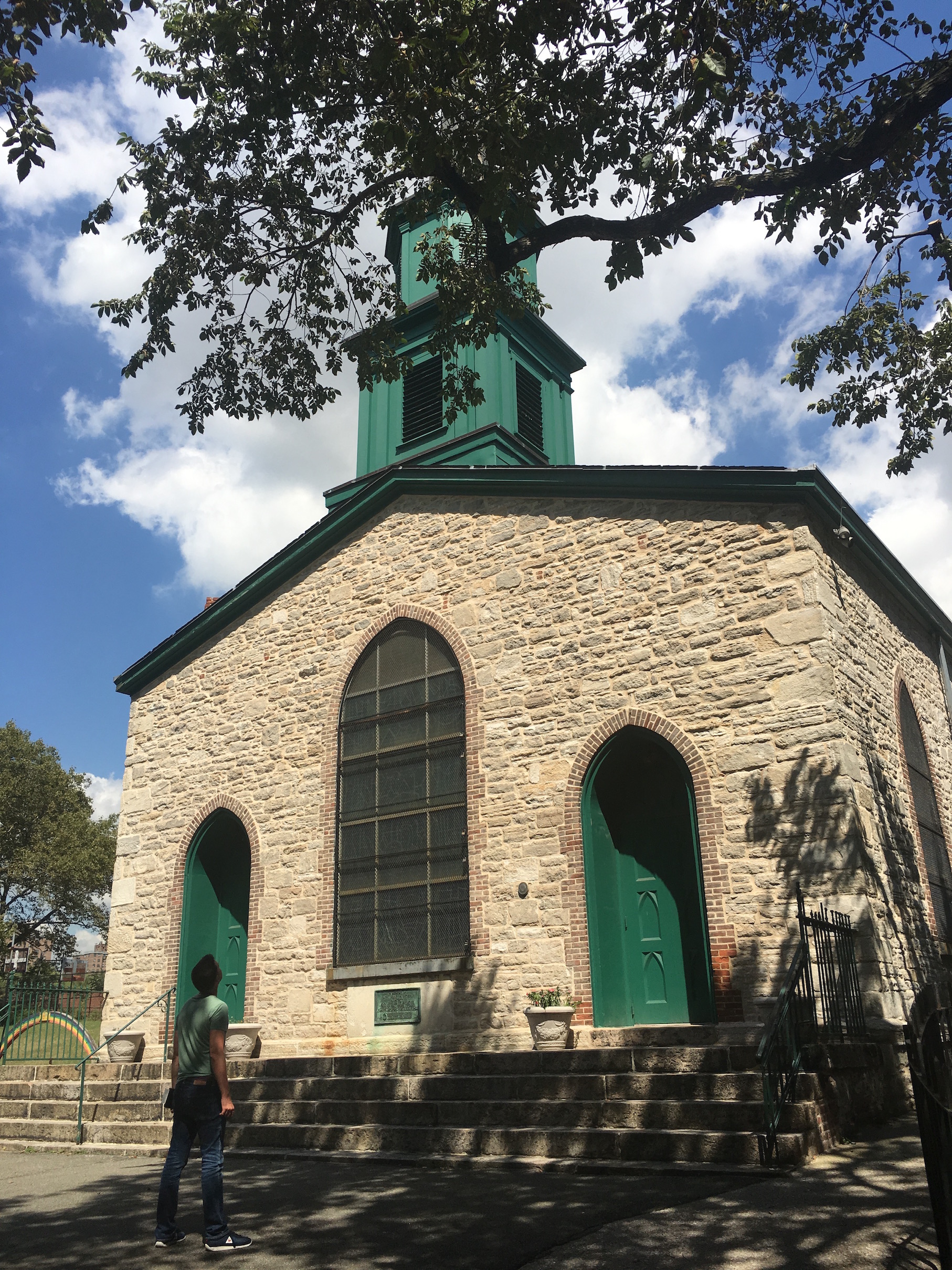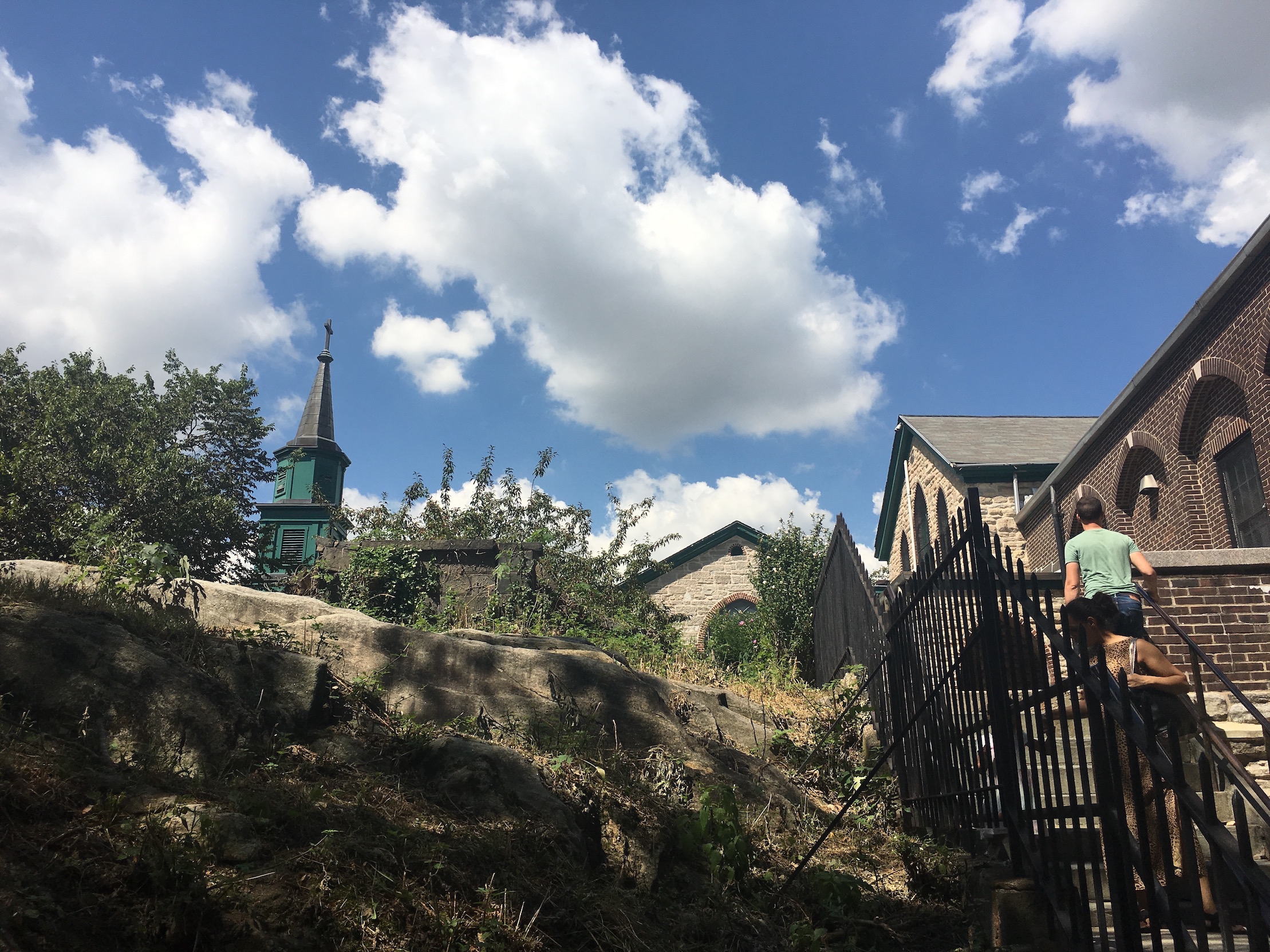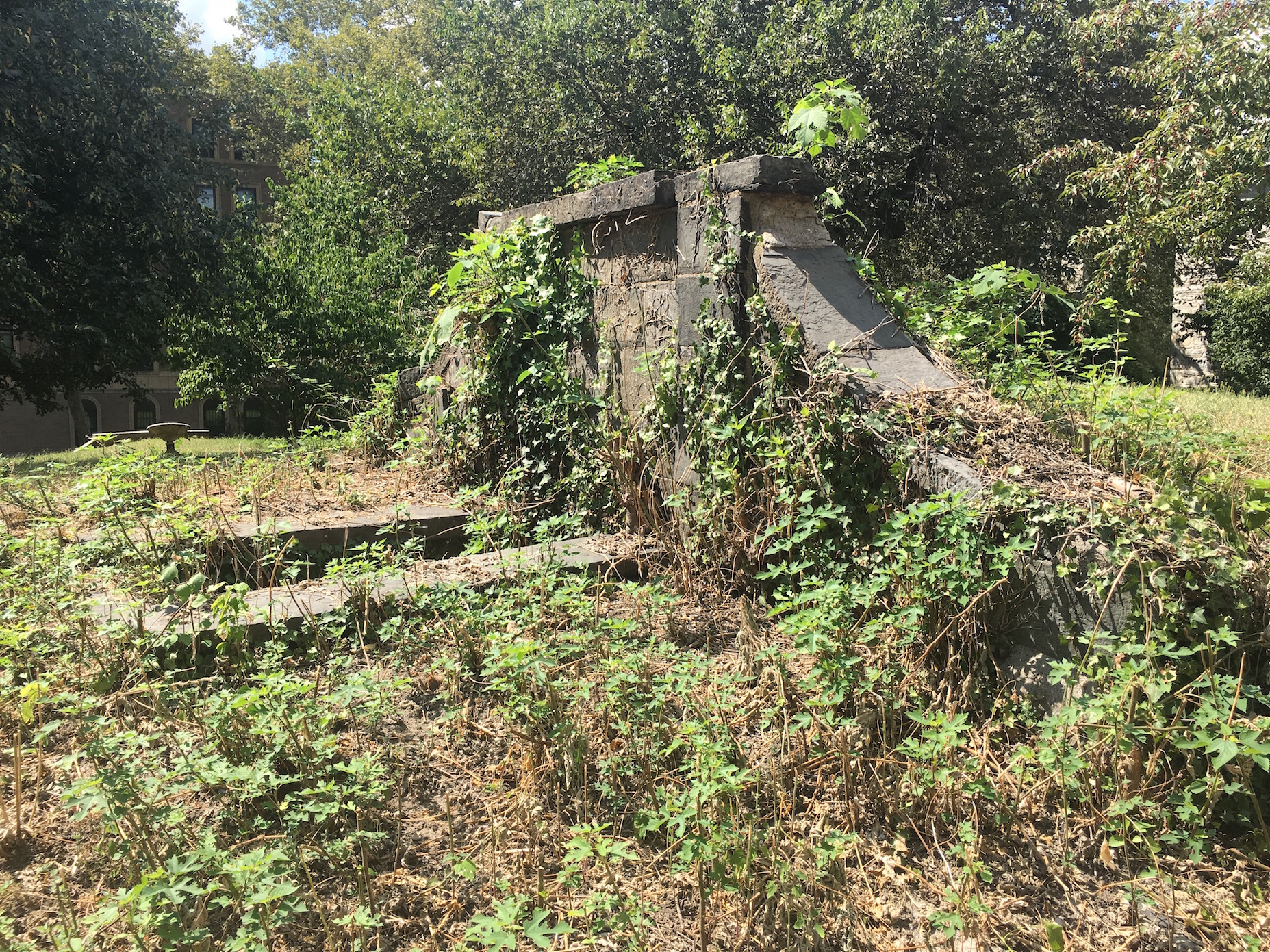 The Van Cortlandt Mansion then (in 1906)…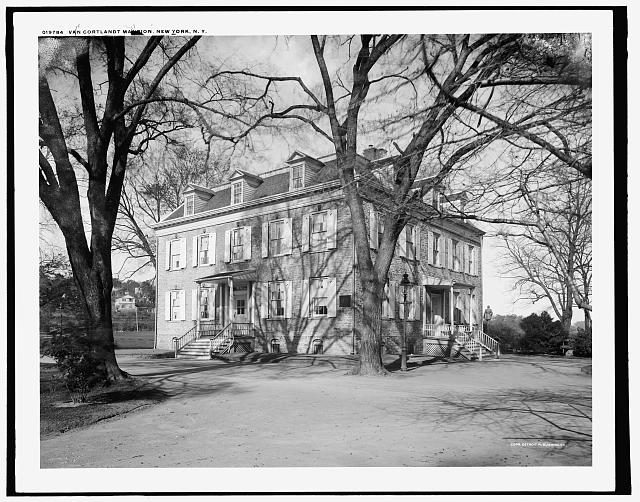 And today (featuring George Washington's room):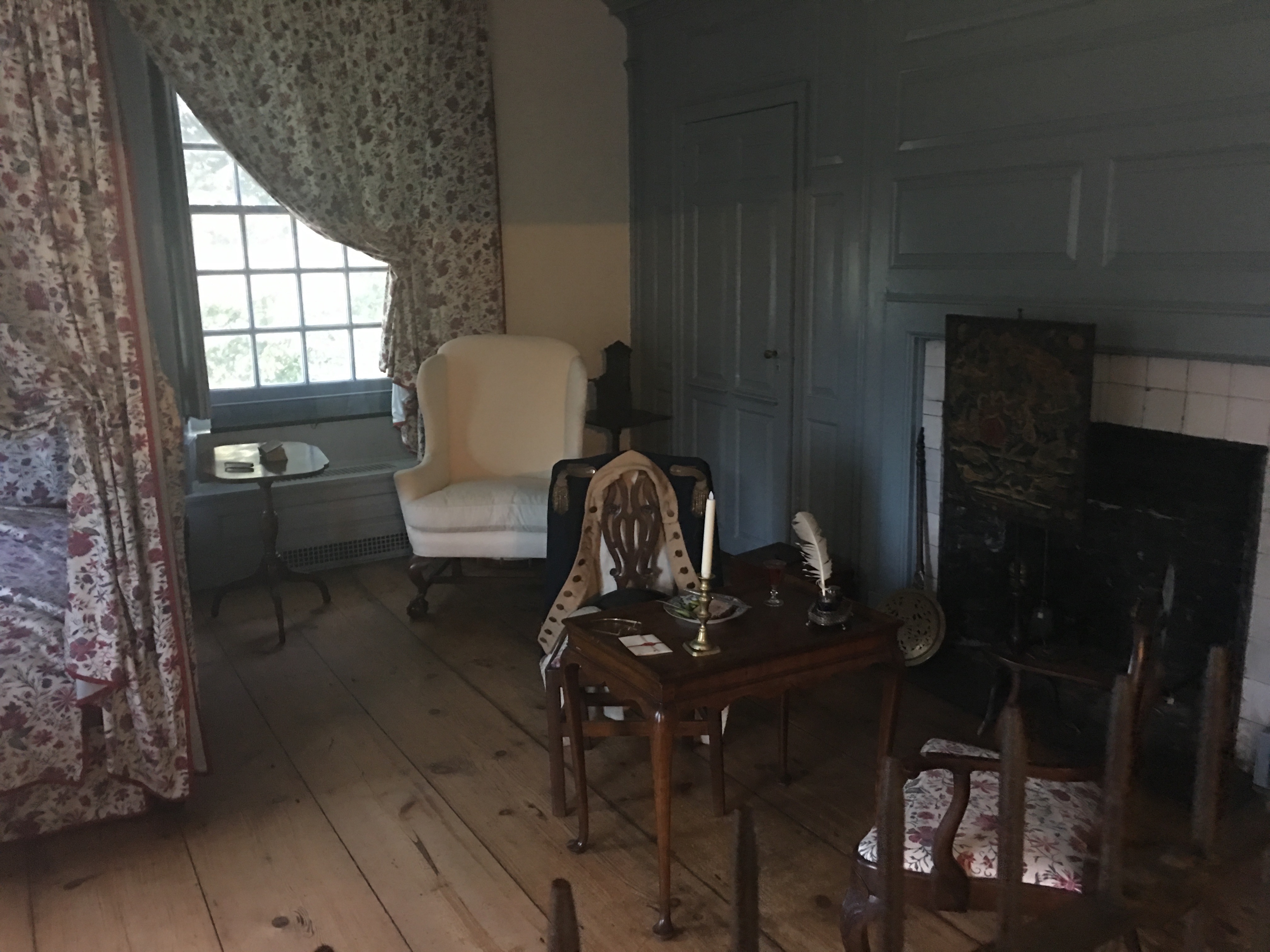 The old City Island monorail from 1910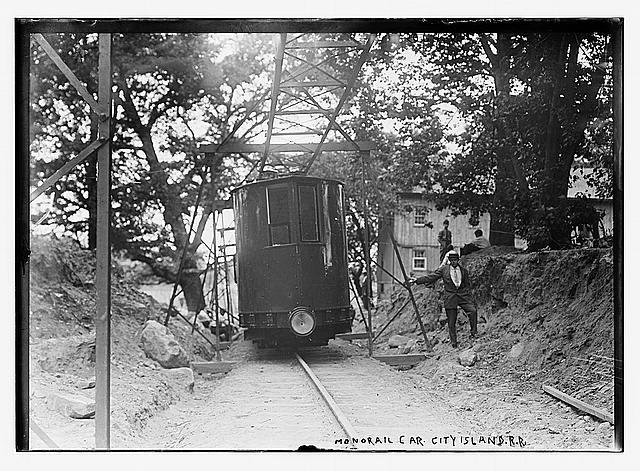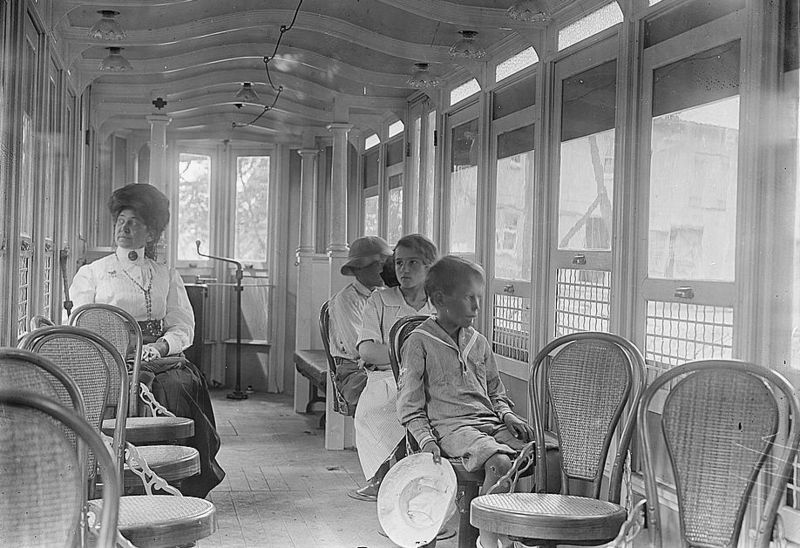 The old City Island Bridge, the only way on or off the island that's not a boat. That remains true to this day, although the bridge is much sturdier-looking today!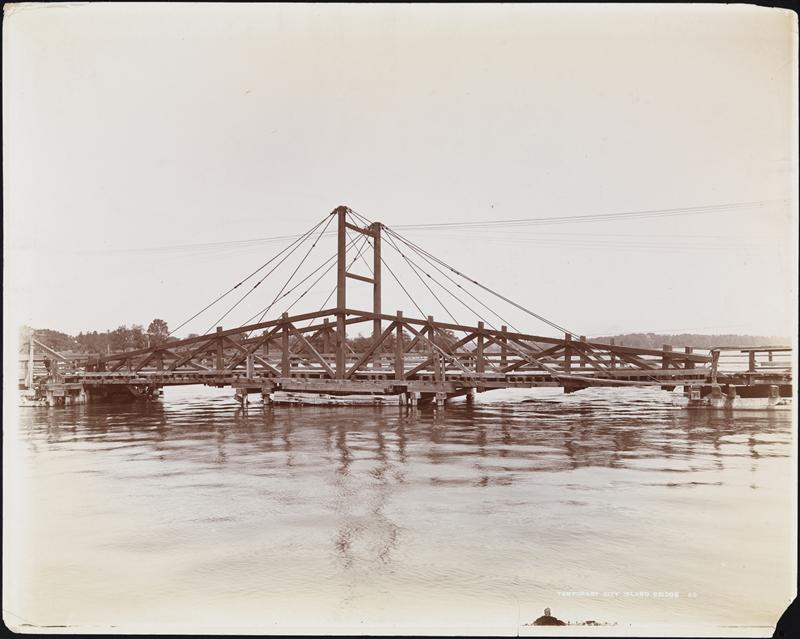 The old City Island Cemetery with Hart Island in the distance.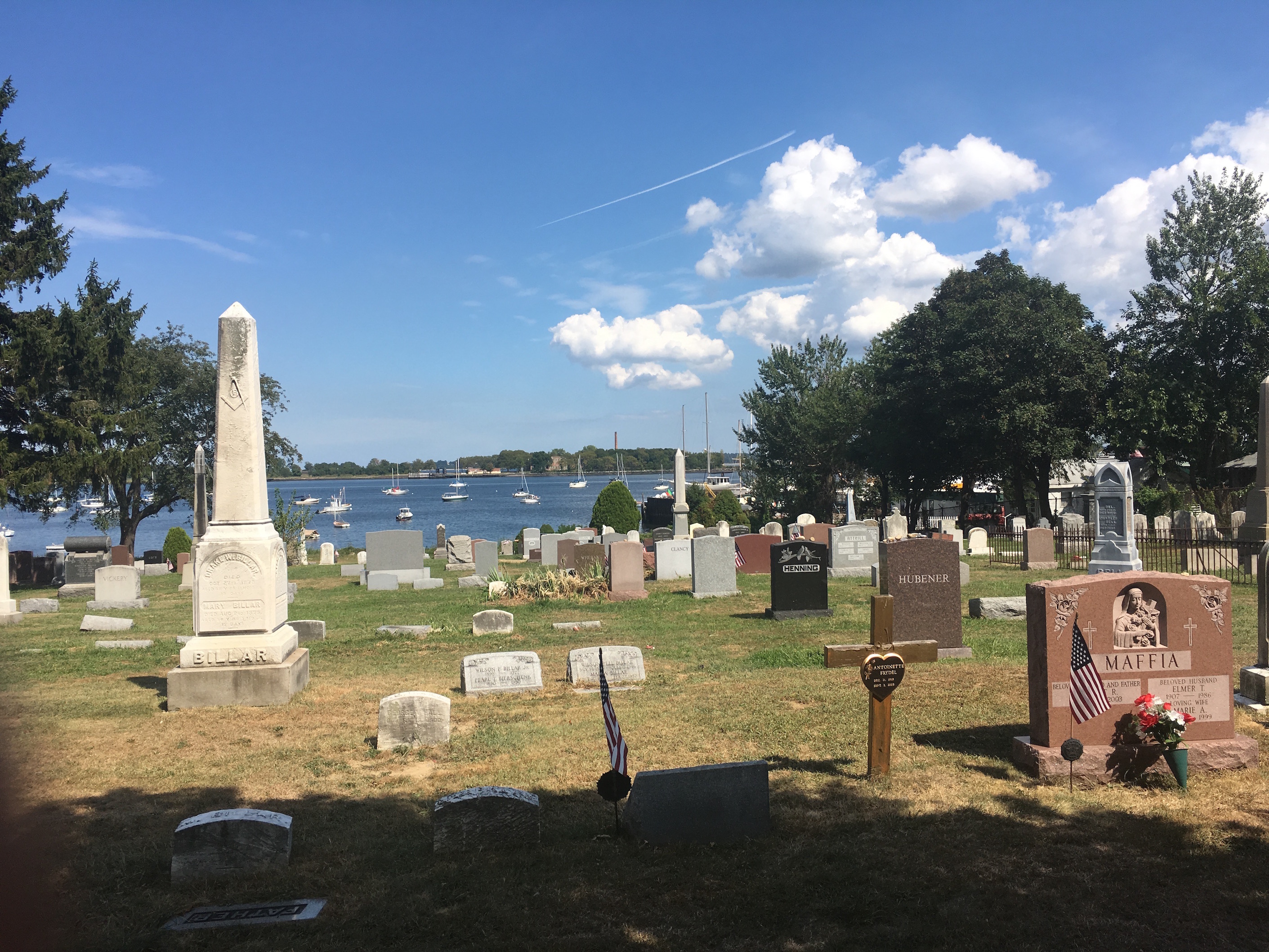 Breathtaking Wave Hill and the grounds which provide an unbelievable view of the Hudson River and the Palisades.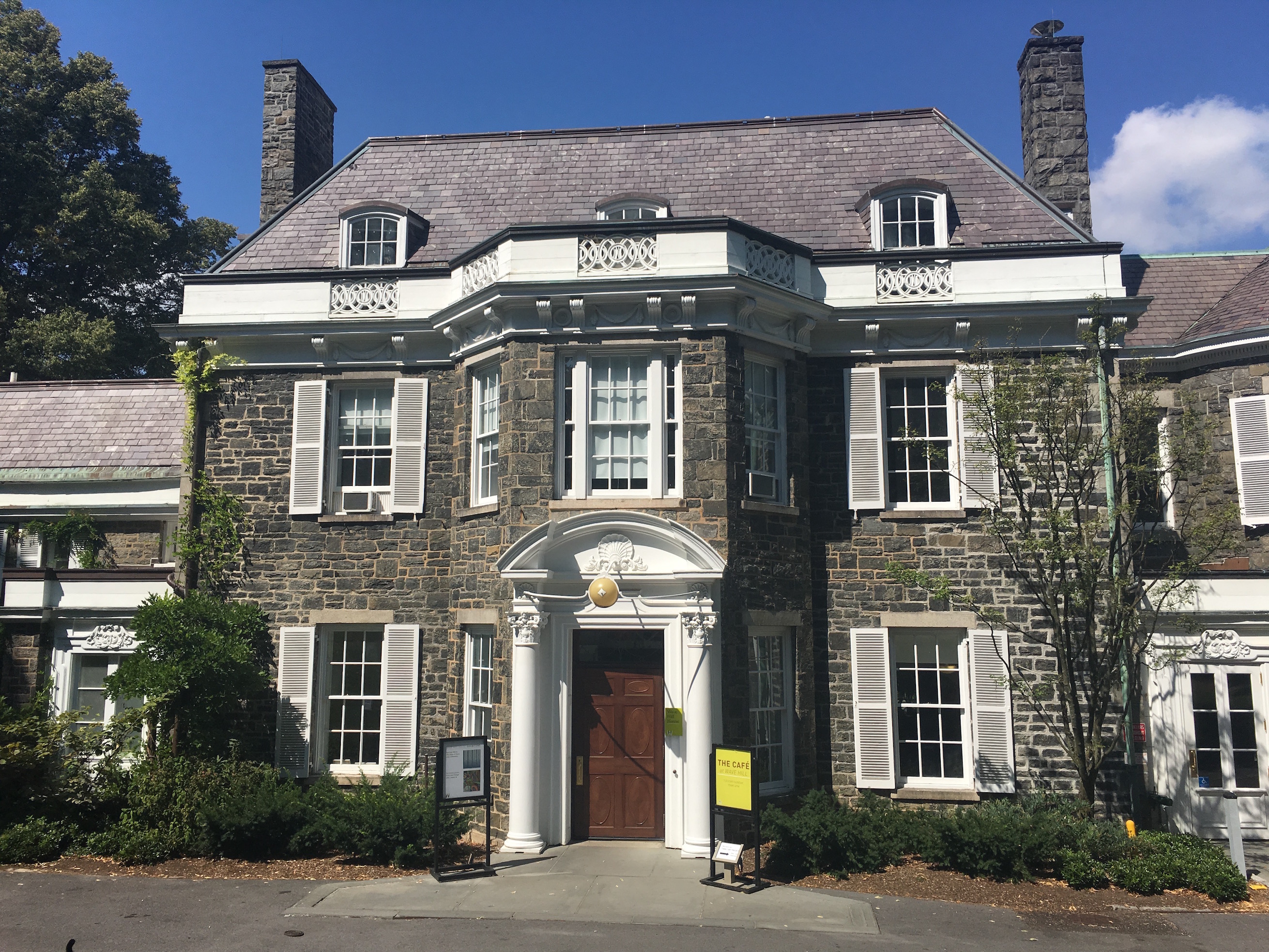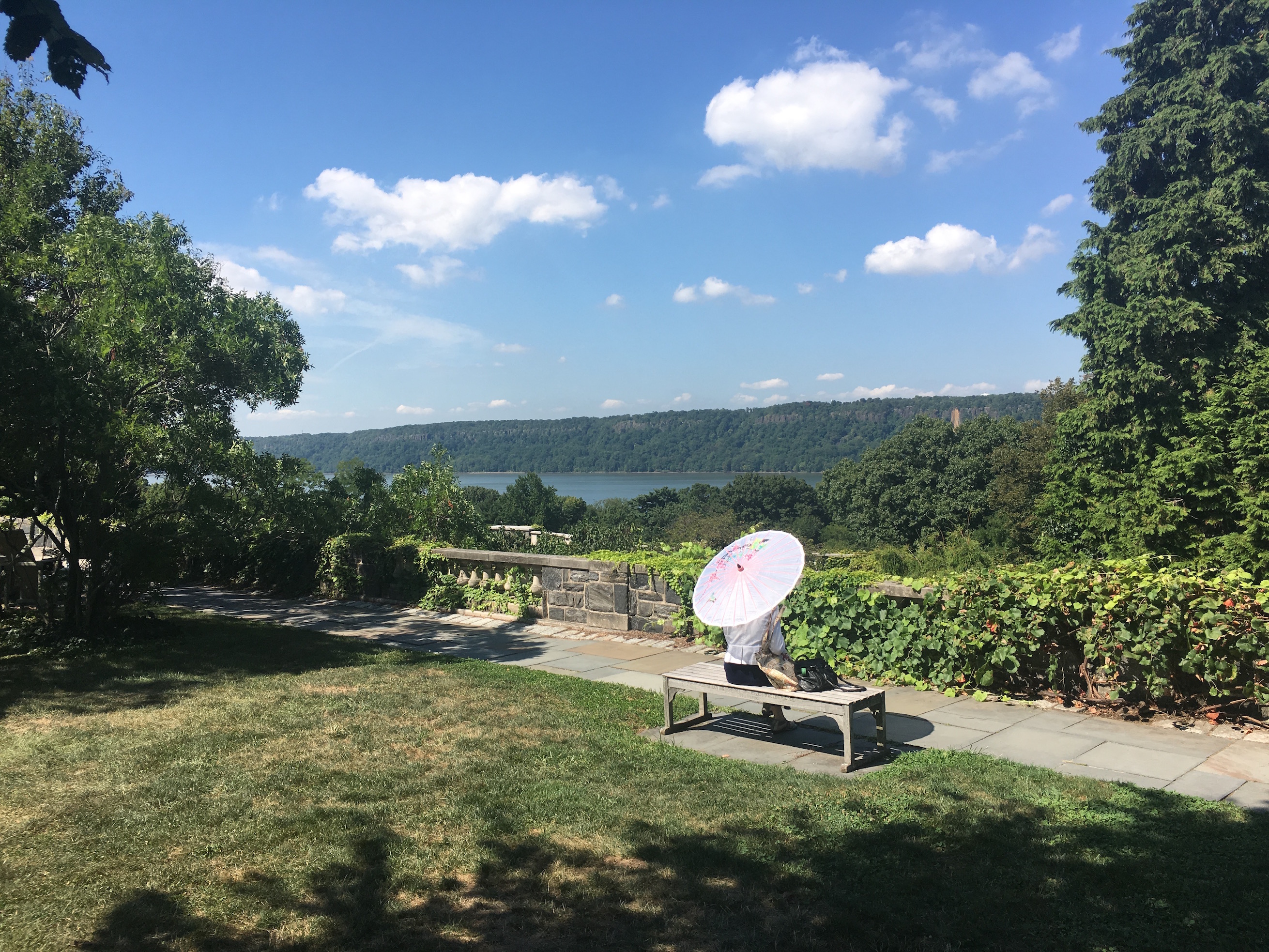 Here's Tom, getting a peek inside George M Cohan's mausoleum at Woodlawn Cemetery: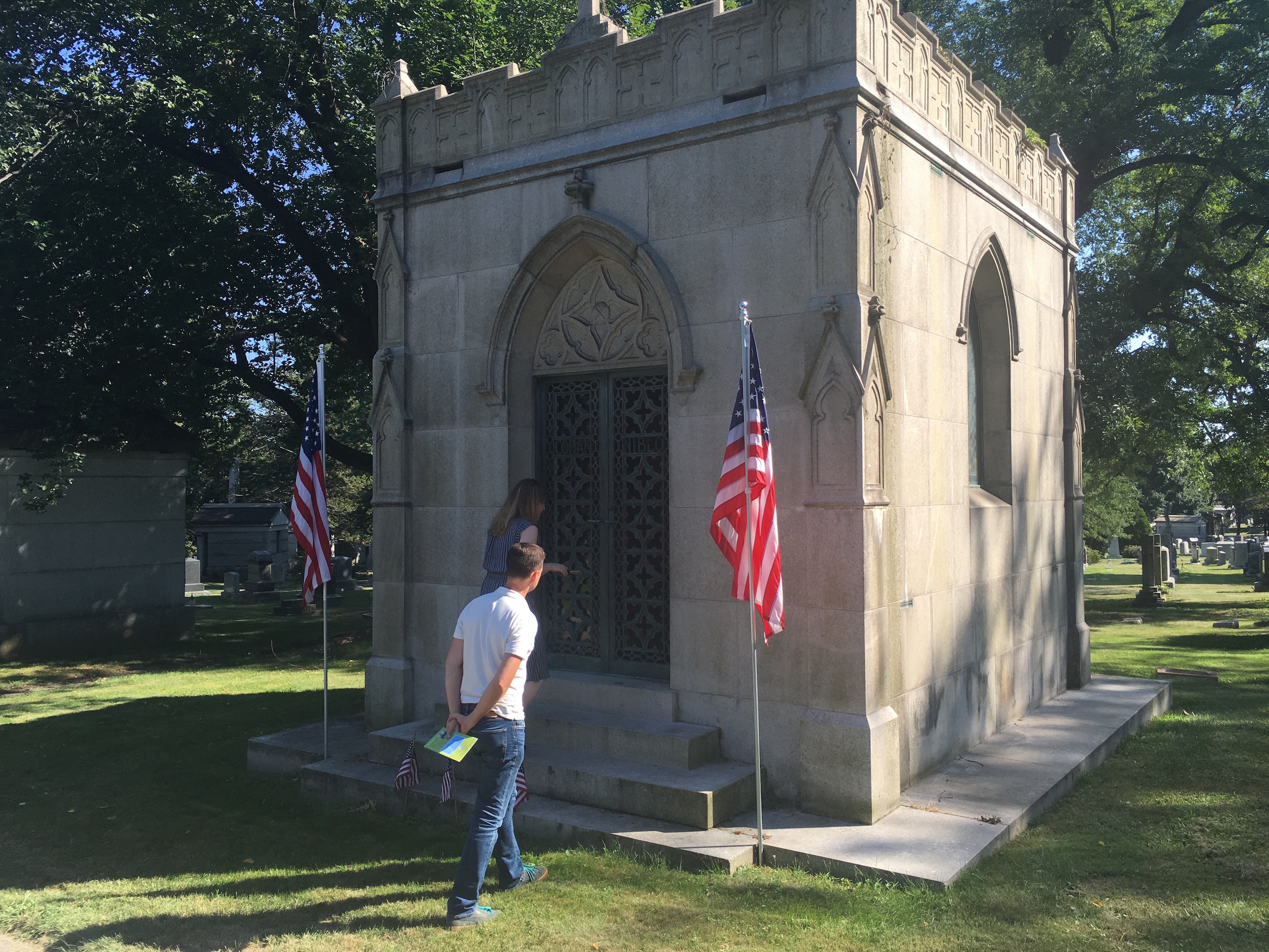 Jerome Park Racetrack where the Belmont Stakes were first run in 1867.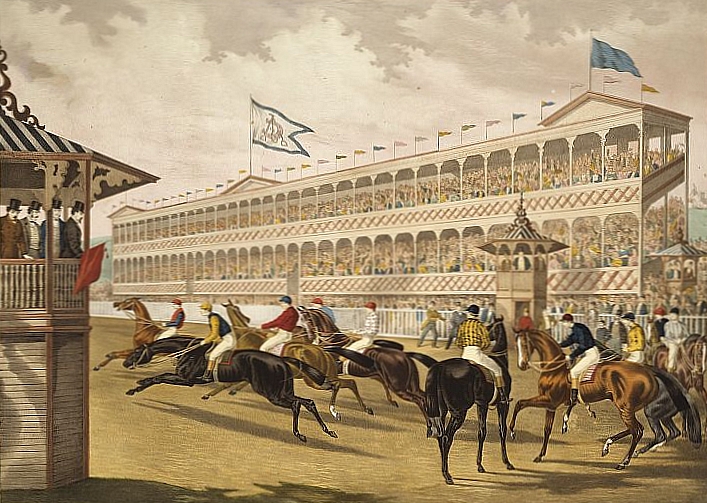 From Harpers Weekly, 1886: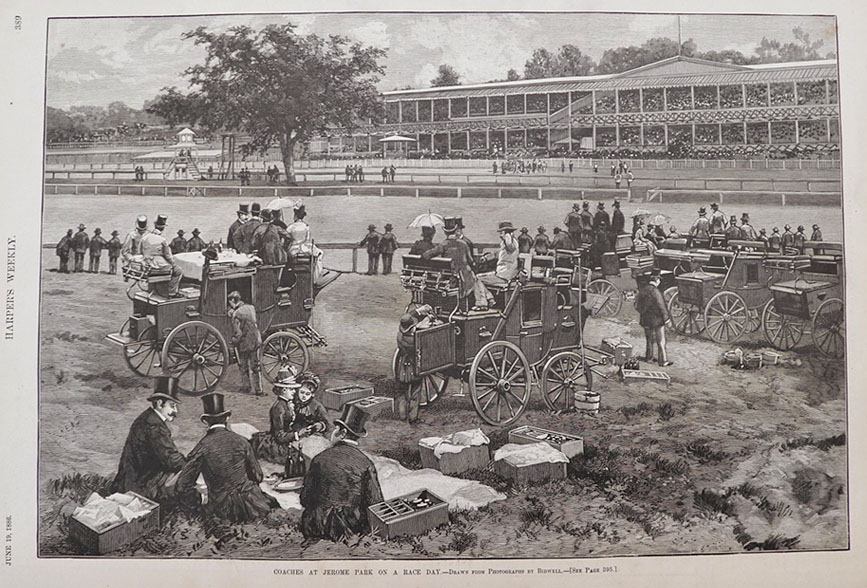 The former (awkward) location of Edgar Allan Poe's cottage. It has since been moved to the Grand Concourse.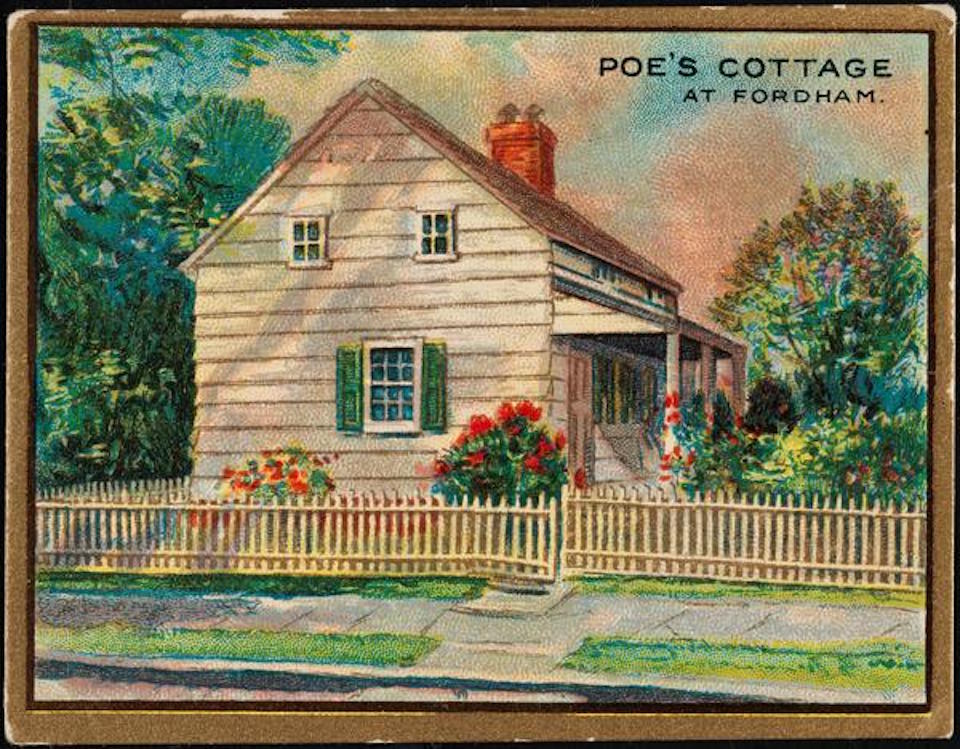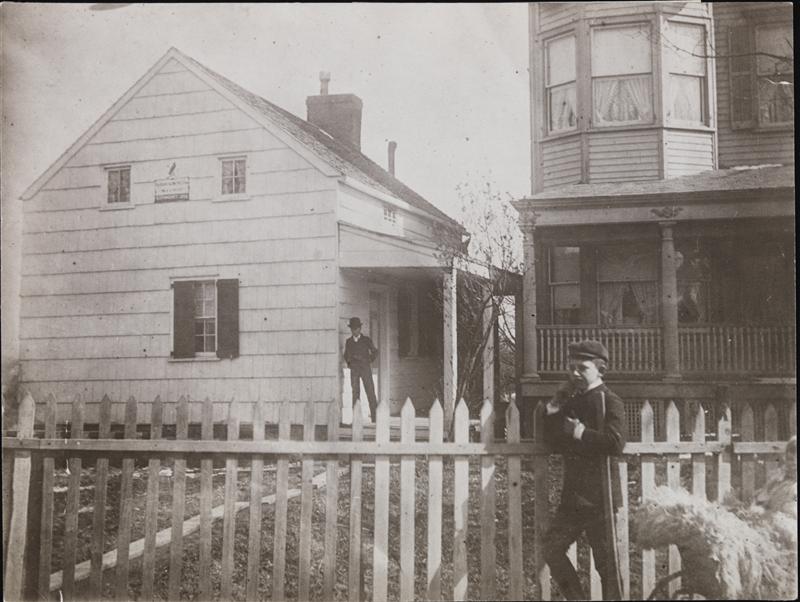 And finally — Gouverneur Morris' mansion which — believe it or not — stood at the foot of St. Ann's Avenue until the 20th century.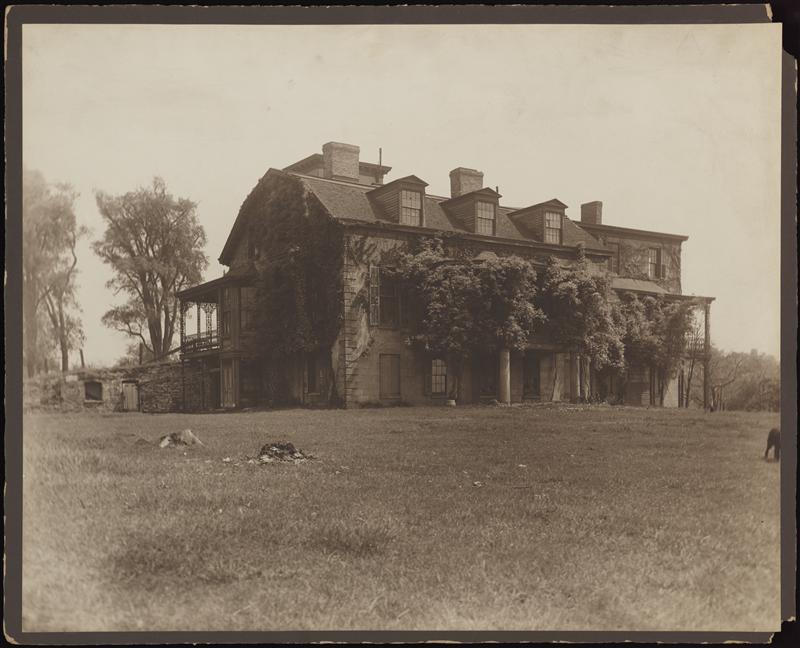 We want to give a big thanks to the Bronx Historical Society, Wave Hill, Woodlawn Cemetery and St. Ann's Episcopal Church for helping us with our research. Keep coming back to the blog throughout the month of September as we'll have additional stories about these places and others.