THE FIRST PODCAST The Black Crook is considered the first-ever Broadway musical, a dizzying, epic-length extravaganza of ballerinas, mechanical sets, lavish costumes and a storyline about the Devil straight out of a twisted hallucination.
The show took New York by storm when it debuted on September 12, 1866. This is the story of how this completely weird, virtually unstageable production came to pass. Modern musicals like Phantom of the Opera, Wicked, and Hamilton wouldn't quite be what they are today without this curious little relic.
WARNING: You may leave this show humming a little tune called "You Naughty, Naughty Men."
Featuring music by Adam Roberts and Libby Dees, courtesy the New York Public Library for the Performing Arts.
And the voice of Ben Rimalower reading the original reviews of the Black Crook.
With grateful thanks to Doug Reside whose online resources have been most invaluable with my research.
For more information, there's an entire Bowery Boys podcast on the history of Niblo's Garden: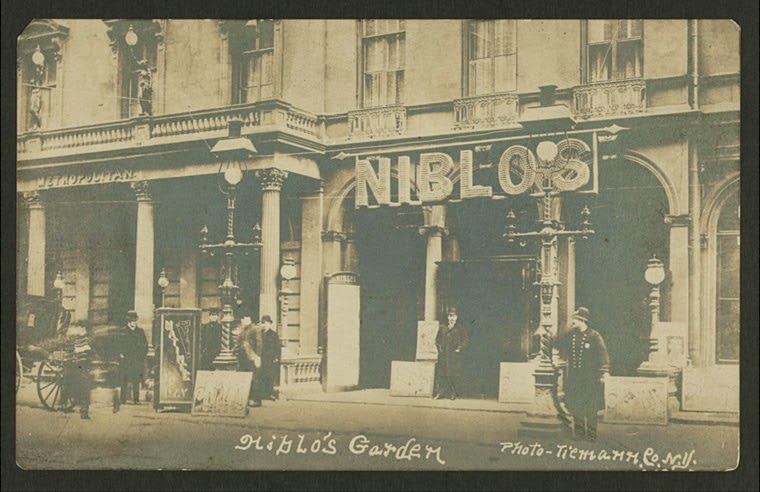 The actress and dancer Pauline Markham, performing as Stalacta, Queen of the Golden Realm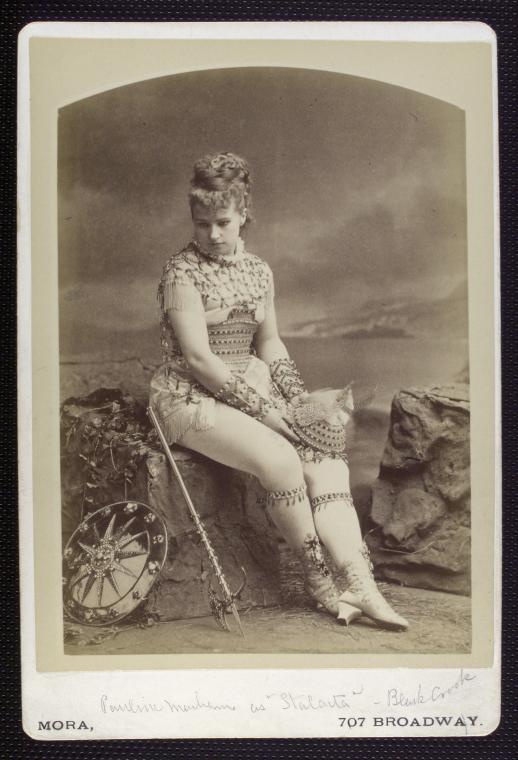 "Celebrated dancer and composer, David Costa, wearing tights, trunks, shirt and long cape with a satin sheen, and a crown on his head featuring horns. He has one foot on the seat of a round-seat chair with heavy fringe, his thigh resting on the back of the chair as he rests his elbow on his knee and his chin on his hand."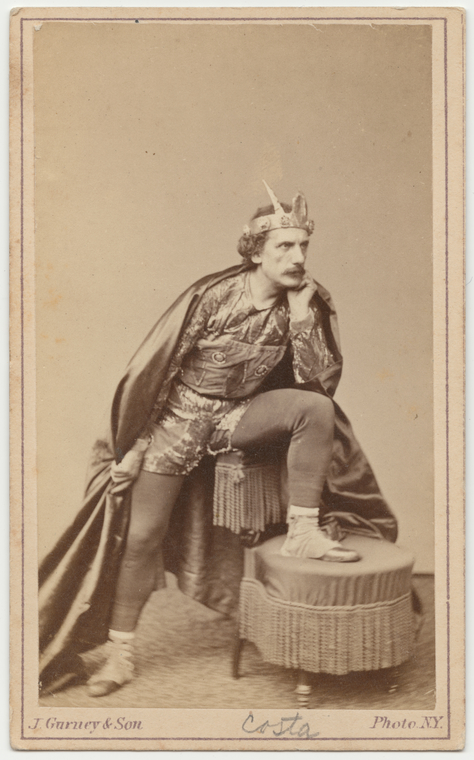 La Biche au Bois from which sprung the Black Crook
From an 1867 book of songs from the Black Crook (although many of the songs were likely never in the show!)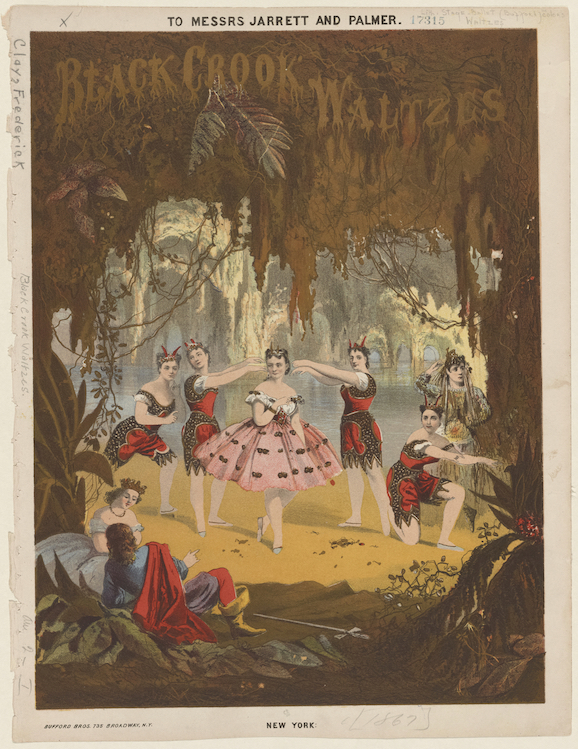 Versions of the show popped up across the country in almost every major city. There was no real consistency aside from Barras' story.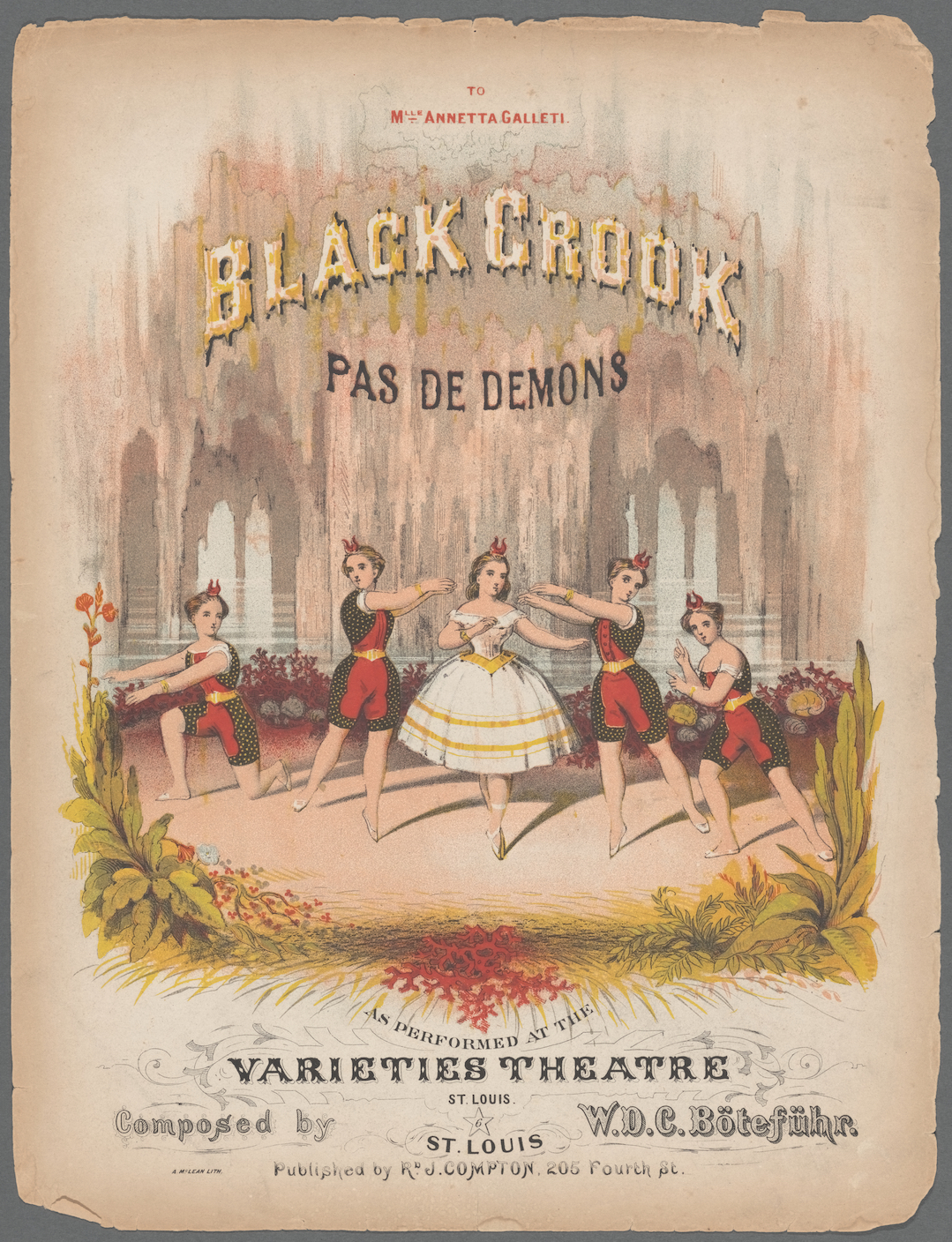 Thomas Baker wrote many of the songs in The Black Crook. He was also a song writer for Laura Keene whose show The Seven Sisters is sometimes noted as an early proto-musical.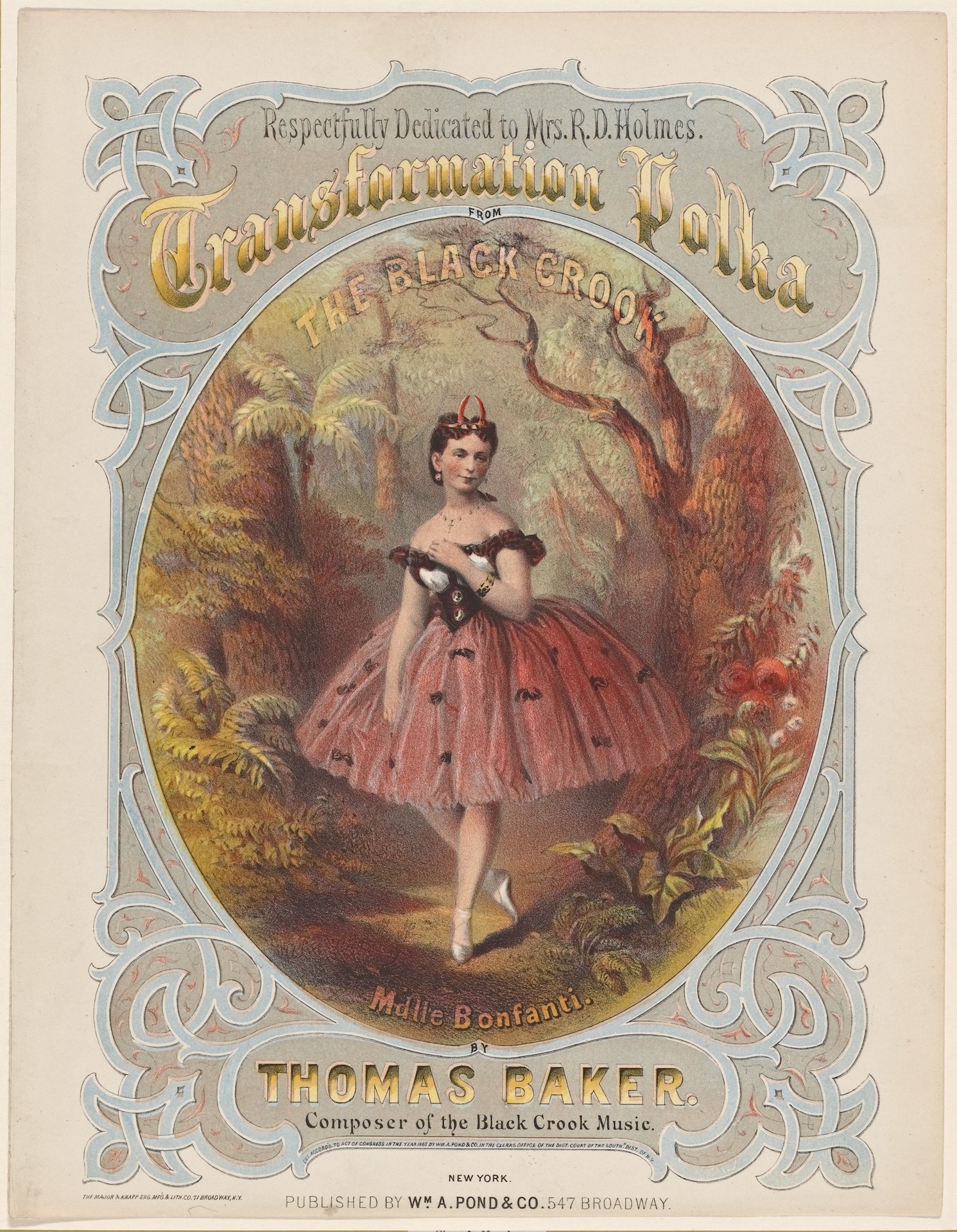 Each number was so elaborate that it would take several minutes to move scenery and get the cast into new costumes. This was one of the key reasons the show had so many unrelated songs which were sung as scenes were shifted.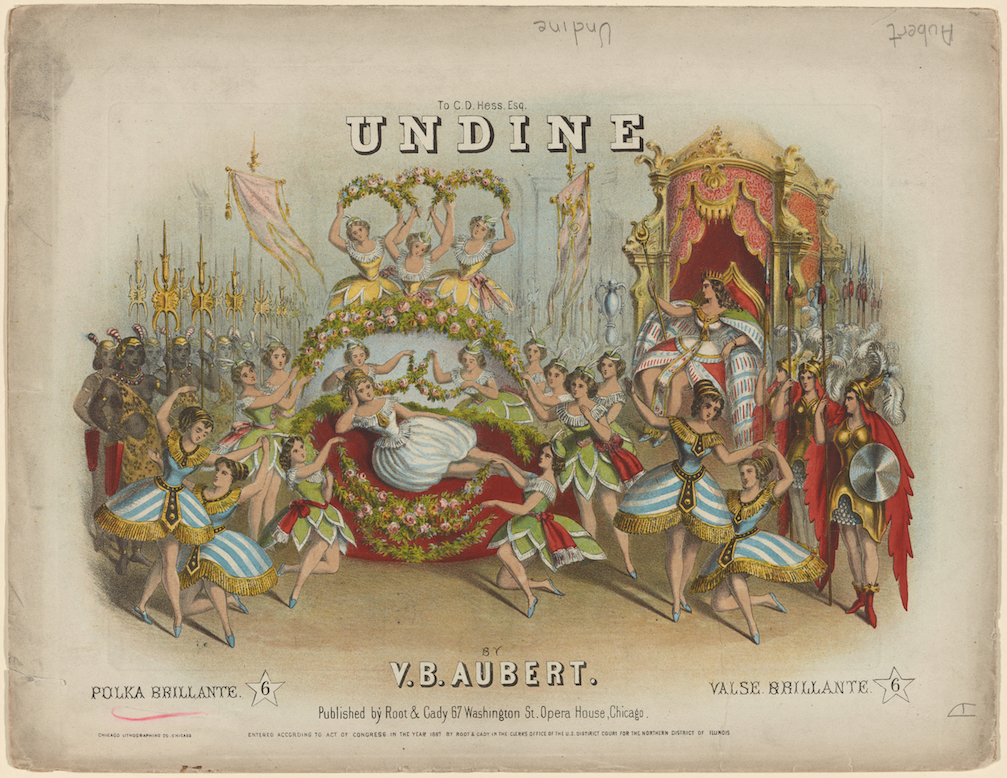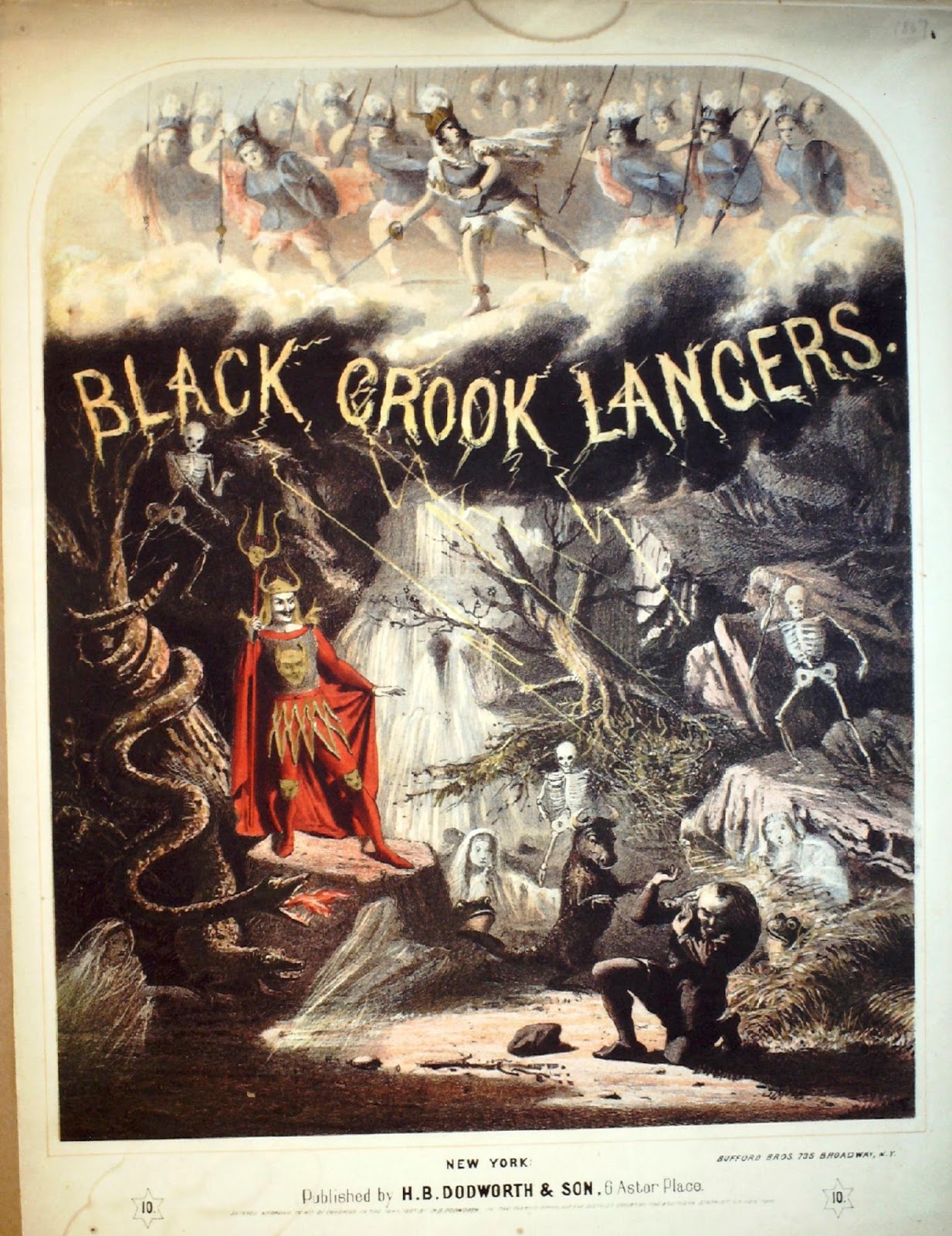 Illustrations from Charles Barras novel The Black Crook: A Most Wonderful History, published in 1866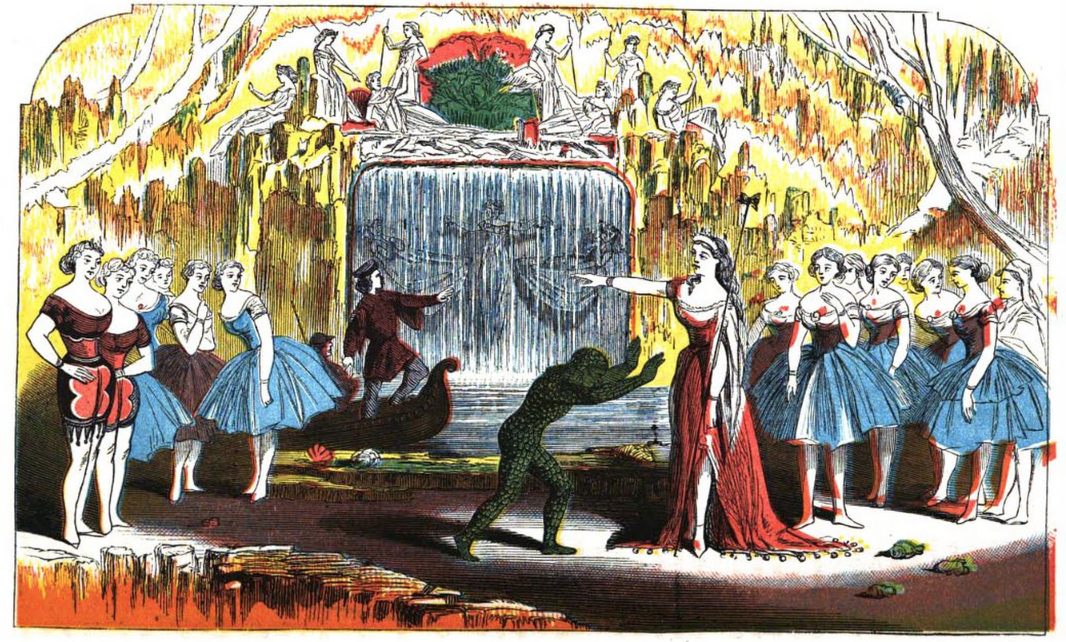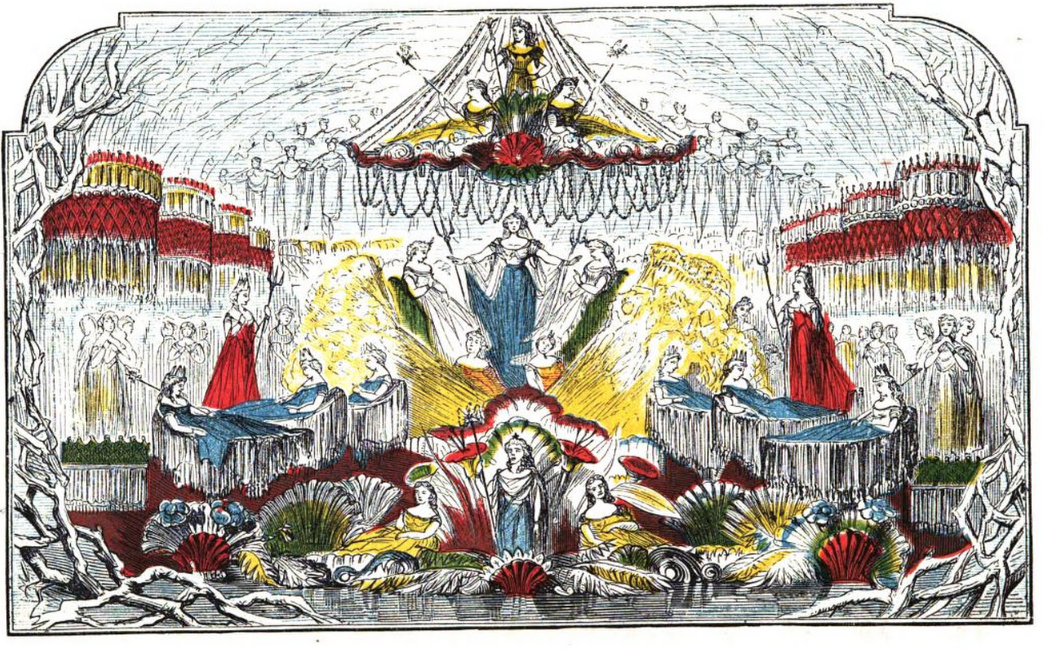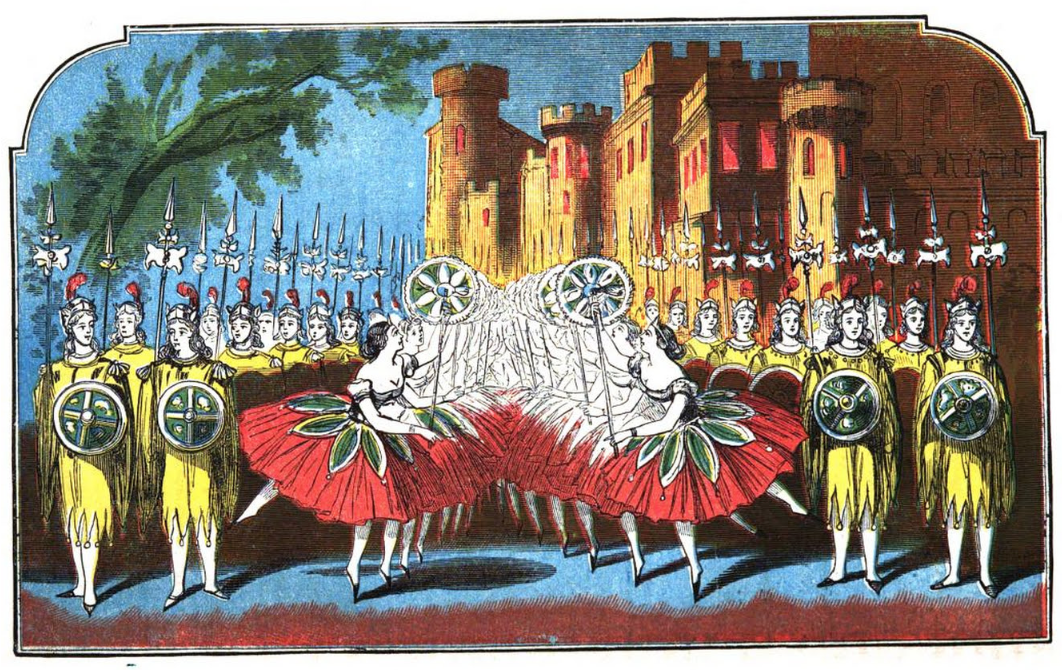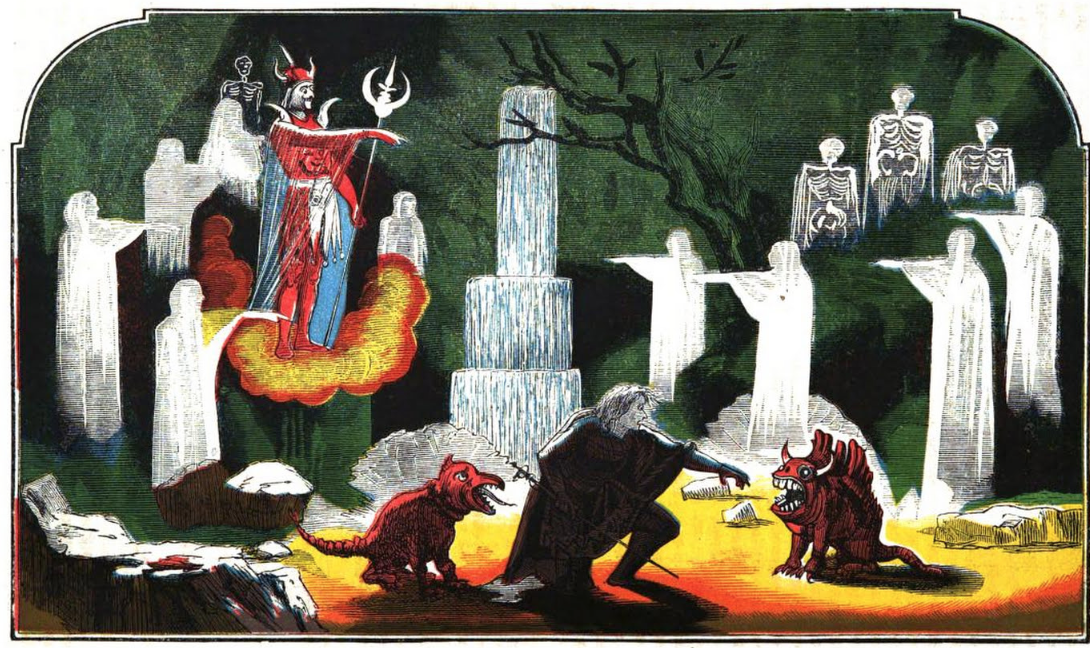 The audio of Leonard Bernstein was taken from this episode of Omnibus:

"You Naughty, Naughty Men" performed by Adam Roberts and Libby Dees

"Les Grelots d'amour" performed by Adam Roberts

Some intrepid theater folk brought back a version of The Black Crook and performed it last year at Abrons Arts Center. Hopefully they will remount the show in the future!