PODCAST

For the first part in our New York City in the Roaring Twenties summer mini-series, we're hitting the town with "Beau James," New York's lively and fun-loving mayor Jimmy Walker.

And the king of it all was Jimmy Walker, elected mayor of New York City just as its prospects were at their highest. The Tin Pan Alley songwriter-turned-Tammany Hall politician was always known more for his grace and style than his accomplishments. His wit and character embodied the spirit (and the spirits) of the Roaring '20s.The 1920s were a transformational decade for New York, evolving from a Gilded Age capital to the ideal of the modern international city. Art deco skyscrapers reinvented the skyline, reorienting the center of gravity from downtown to a newly invigorated Midtown Manhattan. Cultural influences, projected to the world via radio and the silent screen, helped create a new American style.

Join us for an after-midnight romp with the Night Mayor of New York as he ascends to the most powerful seat in the city and spends his first term in the lap of luxury. What could possibly go wrong?
---
The Bowery Boys: New York City History podcast is brought to you …. by you!
We are now producing a new Bowery Boys podcast every two weeks. We're also looking to improve the show in other ways and expand in other ways as well — through publishing, social media, live events and other forms of media. But we can only do this with your help!
We are now a member of Patreon, a patronage platform where you can support your favorite content creators for as little as a $1 a month.
Please visit our page on Patreon and watch a short video of us recording the show and talking about our expansion plans. If you'd like to help out, there are five different pledge levels (and with clever names too — Mannahatta, New Amsterdam, Five Points, Gilded Age, Jazz Age and Empire State). Check them out and consider being a sponsor.
We greatly appreciate our listeners and readers and thank you for joining us on this journey so far. And the best is yet to come!
---
Walker having his morning coffee at his home on 6 St. Lukes Place (pictured below)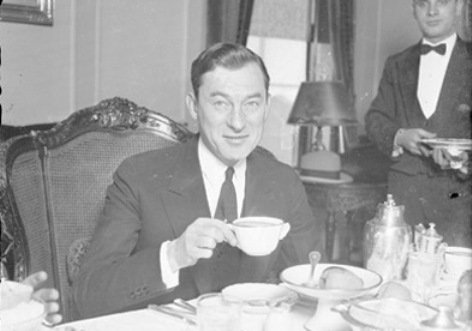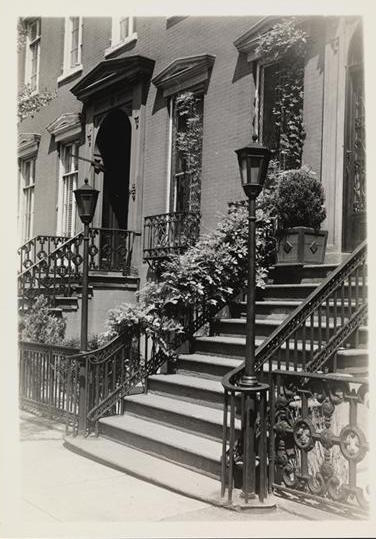 Jimmy Walker with Charles Lindbergh in 1927, in the midst of a ticker tape parade after his non-stop ride from Long Island to Paris.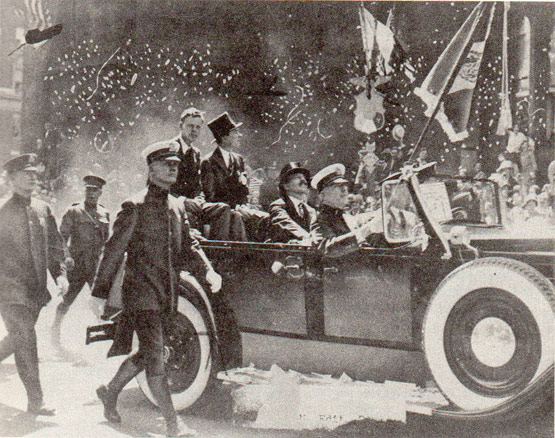 Walker so enjoyed throwing public events for famous people that he was frequently parodied for it. In 1932 Vanity Fair pictured him giving a lavish welcome — to himself.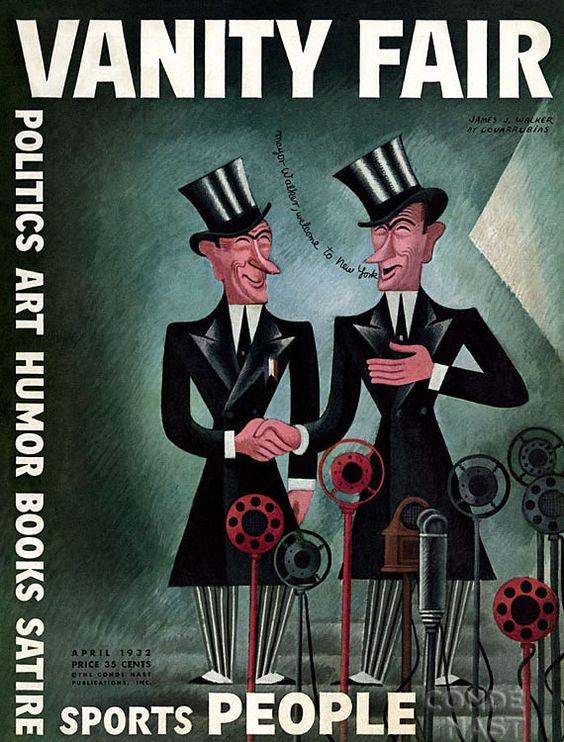 Harry McDonough with The Elysian Singers from 1905, singing Walker's big hit "Will You Love Me In December As You Do In May."
The dashing fashion plate, pictured here most certainly on his way to yet another vacation…..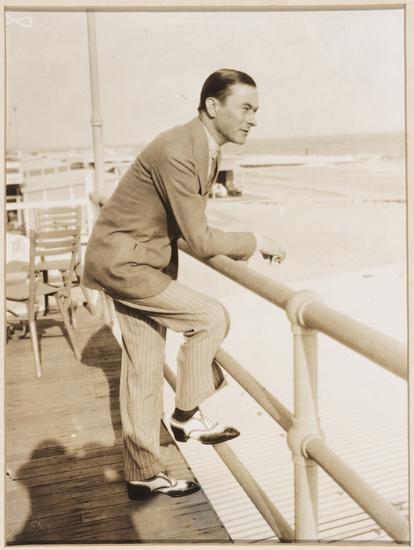 ….perhaps his European vacation! He's pictured here in 1927, strolling the streets of Venice with a few hundred people behind him.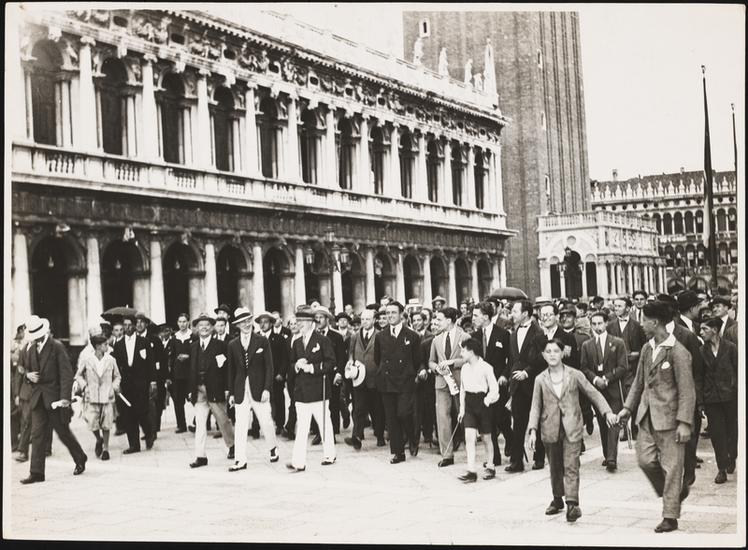 A picture of Jimmy, actually at work! He's swearing in the new fire commissioner James J. Dorman in 1926.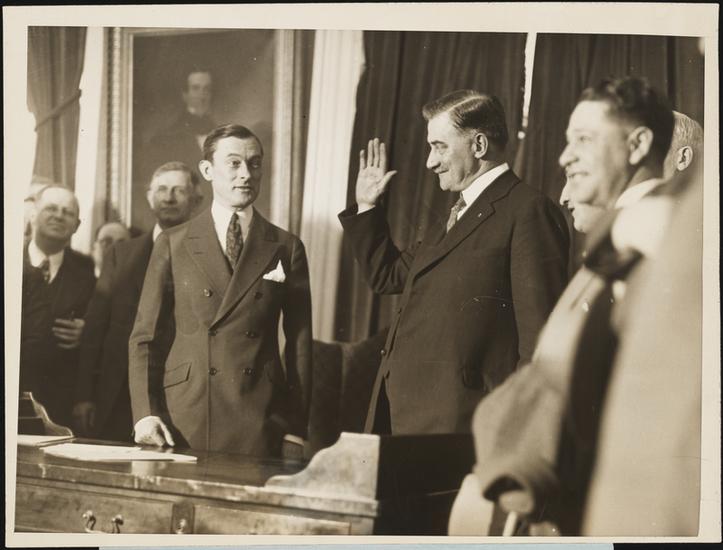 Mayor Jimmy Walker with British Prime Minister Ramsay MacDonald at yet another welcoming ceremony, broadcast on the radio.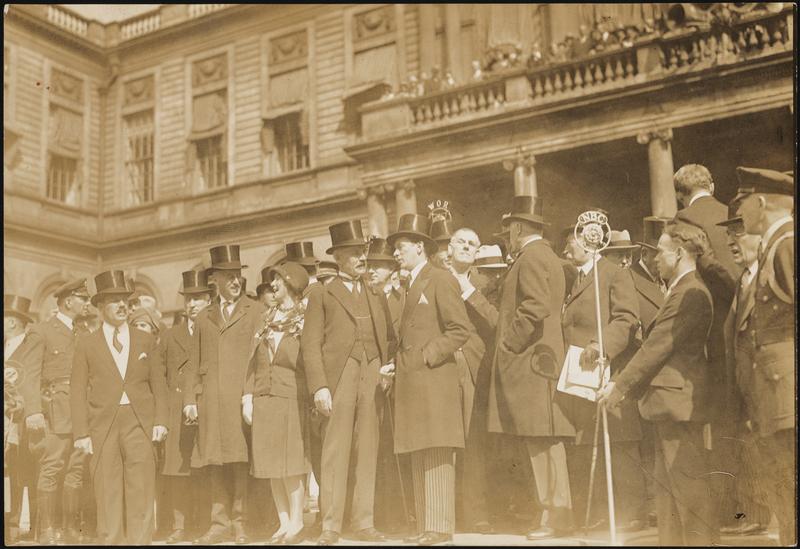 Another British visit, this time from Mrs Foster Welch, Mayor of Southampton.

In another Pathe video, Jimmy Walker visits Ireland and the former home of his father.

During Walker's extraordinary rise, New York was becoming an entirely new city in the 1920s with construction projects on virtually on every block. Even in front of the Hotel Commodore (pictured here in 1927), which was, for a time, the home of Jimmy Walker.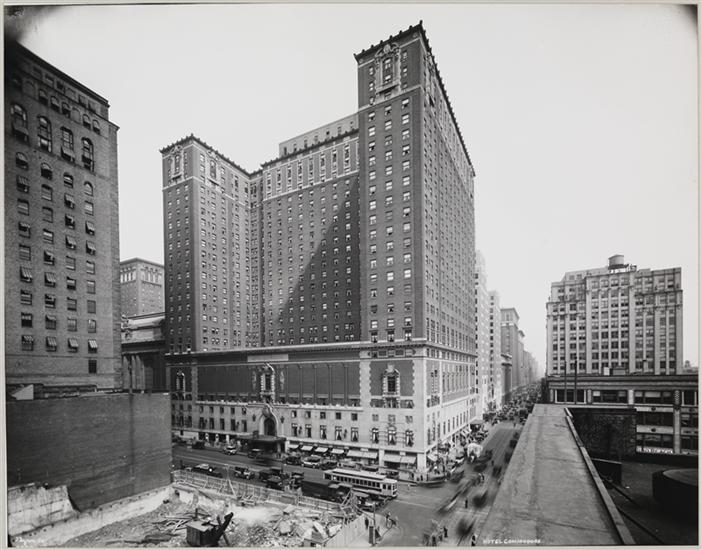 Park Avenue (at 50th Street) in 1922.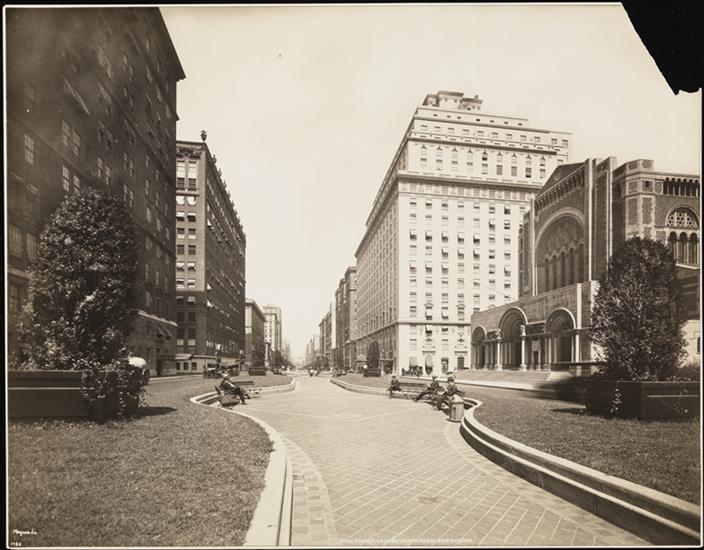 Park Avenue at 61st Street in 1922. The rich flocked to this newly developed street of apartment complexes, making it the new center of wealth.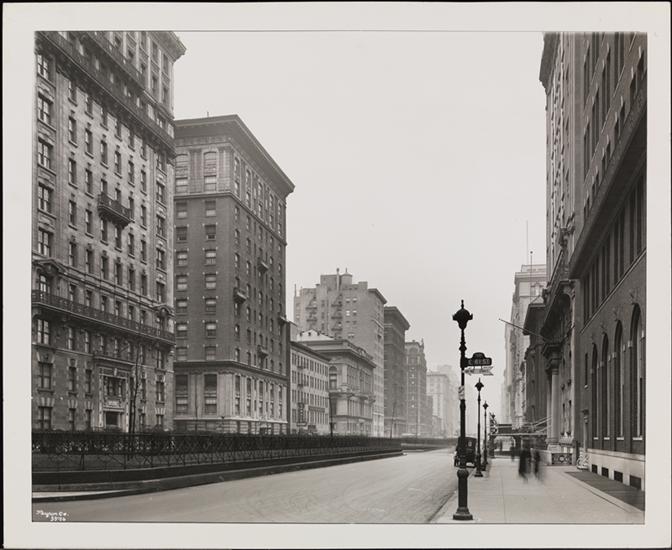 And now, for a little glamour, a few shots of Yvonne Shelton, then Betty Compton, Walker's two most famous girlfriends (who he wooed while married to wife Janet).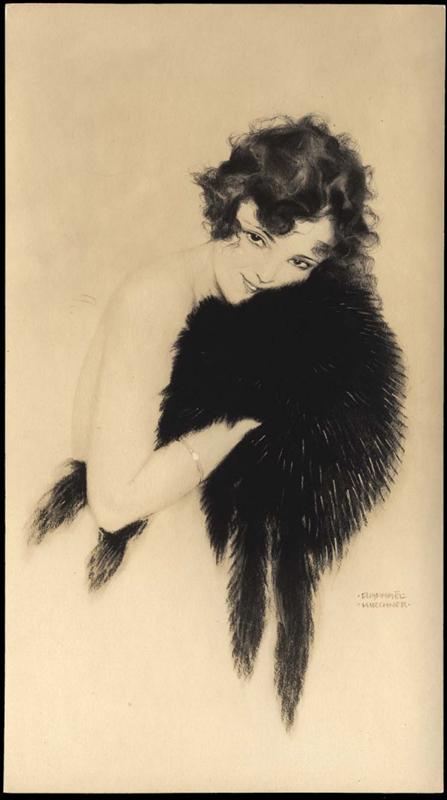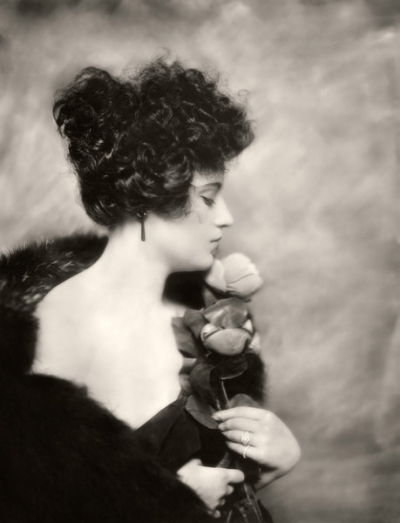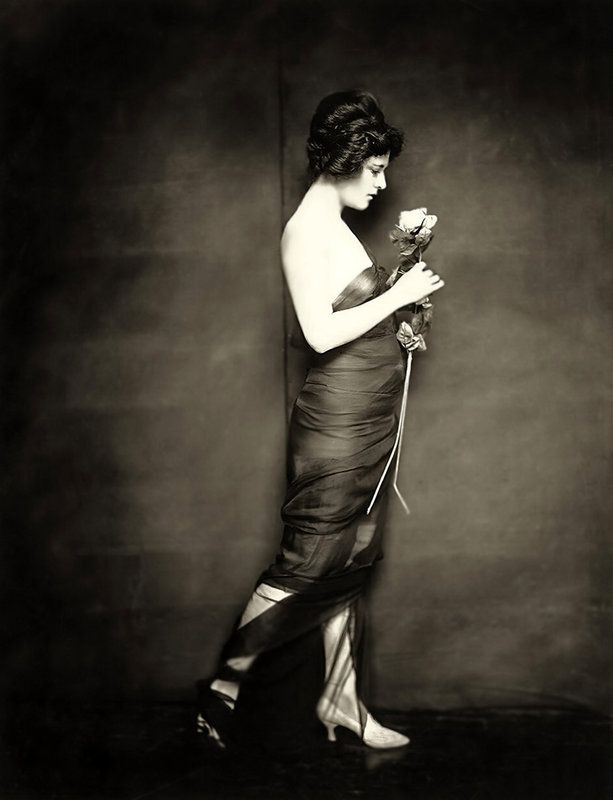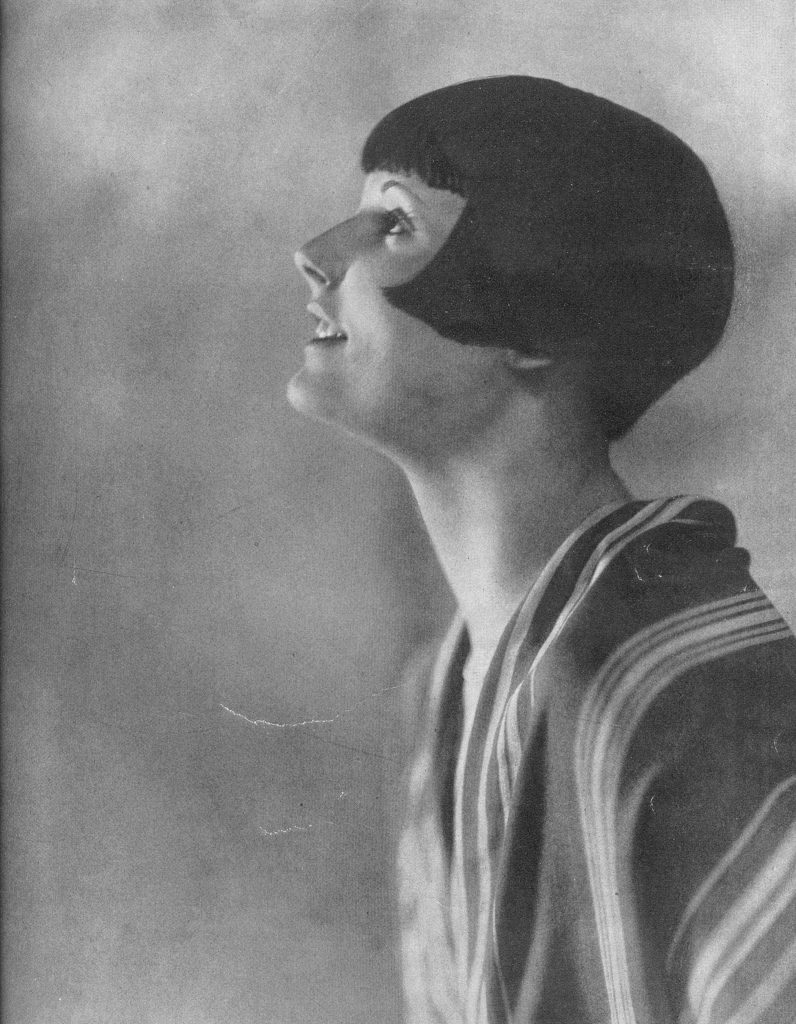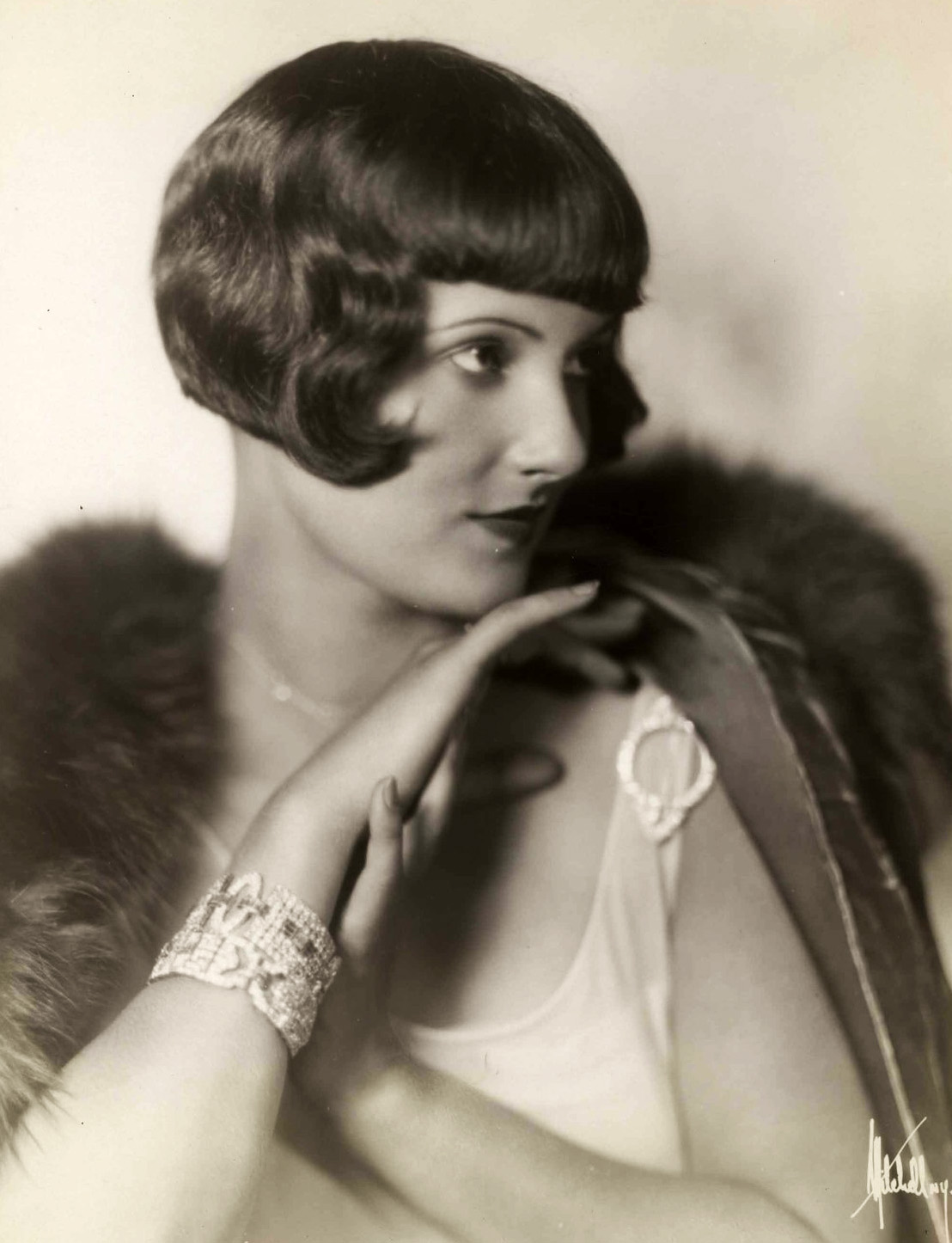 She most famously starred in 1927's Broadway production of Oh Kay! starring Gertrude Lawrence. Here's Lawrence singing a famous song from that show:
IN TWO WEEKS: Chapter Two of our series on the Roaring '20s, rewinding back to the beginning of the decade and introducing you to another icon of the Jazz Age. Who will it be?